Even though last Wednesday was my last full-time day at Nutiva, my first full day at home with Samarah was just yesterday because of Thanksgiving and then a little family getaway to Lake Tahoe. Day 1 stay-at-home mama was a success, so I put together a WWDW SAHM Adventures (WWDW = What We Did Wednesday, SAHM = Stay-at-Home-Mom). (Yes, healthy lifestyle blog readers, this is a play off the WIAW chronicles that so many do.)
Day 85: Find Your Tribe
Surround yourself with other healthy, positive, active people who share your passions. It's a lot easier to thrive around people who are thriving. Revolutionary Act #85, powered by Experience Life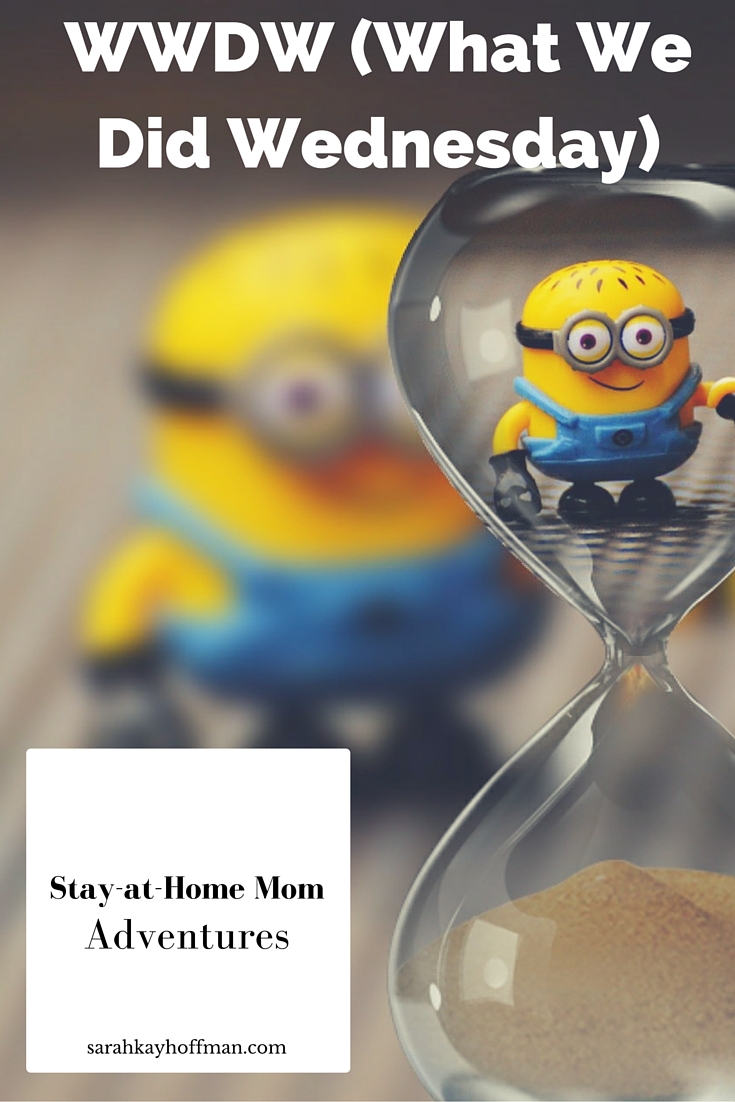 I updated my working title on Facebook to:
Mother, wannabe urban homestead nesting extraordinaire
Makes sense, right?
WWDW SAHM Adventures (Our First Day)
Samarah didn't wake up until almost 8 am, which is completely unheard of. I wake up at 4 am most days because I can expect that she might be up around 6 am. Around 7:30 am, I had to check on her because I was worried, but she was perfectly okay.
We took our time playing peek-a-boo before she even got out of bed, and then I got her dressed.
Our social worker from the agency came at 8 am. We had our final home visit yesterday, and our home study should be completed very soon! We have 4 outstanding tasks for the agency: finger prints, updated Life Book, family picture, and TB test. During nap time I already checked off the family picture, so we are down to just 3. The social worker had to come to our house one final time to meet Samarah. She stated that we are so close and that finishing the rest will go quick! Samarah sat on one couch with Ryan and I and played while we talked to her. She acted s , but definitely is not.
Once she left, Samarah said bye-bye to daddy who "left" for work (work for him is just upstairs in his office, but Sam is a daddy's girl so we tell her he went to work, and then he shuts his door so even if we do go upstairs she won't know).
Samarah and I had breakfast. We are both battling colds, so we had broth, sausages and some of my bread. She also had about a can of green olives.
Since we were gone, we needed groceries, so after breakfast Sam and I went to Raley's to get a few things. In addition to the normal groceries, we needed cookies for a church event we went to later that night. She kept telling me she wanted to eat them, but duh – no – it was 9am. I grabbed a coffee there while the lady at the register and other ladies in line swooned over her. They have antibacterial wipes for the carts at Raley's, and I always get her 2 before we go in so that she can "clean." Girl loves to clean anything and everything. It's insane, and also lovely.
I had planned to just do Raley's, but she was in such a great mood, and I need a lot of things for Christmas decorating, food photography and more, so we went to Home Goods. I updated my status on Facebook during our trip there with, "I mean, isn't this what everyone who stays home full time with their children does?! Kidding." Only, I kind-of-sort-of-maybe wasn't kidding. She stayed super entertained by me, the entire banana she ate and this cute, little boy she kept screaming at, "Oh boy!" We got a few things for decorating, and I got a couple new items for some new Nutiva recipes I'm working on.
Michael's is right next door to Home Goods, and she was still kickin' it, so we stopped in there. She had another banana while there, but this time, she wanted to touch everything, and I quickly realized that 1-2 stores per outing would be our mommy 'n me max. I also realized why mommies love doing shopping sans-children sometimes because the productivity levels soar.
We drove home, and when we got in the driveway, her eyes were heavy. I looked back at her, she grabbed my hand. I had taken a picture of her in Home Goods, so I showed it to her. She said, "That's Sam." This was a first! We have been practicing photo + name recognition for herself, Ryan and I and hearing her say Sam was priceless. She kept hanging on to my hand with her little fingers until she said, "I'm hungry." And then we went inside.
She had a small lunch and then wanted to sleep. For the first 1.5 years of her life, sleep was an absolute struggle, but she craves it now, and when she is ready she lets us know.
I laid her down about 11am.
Once I laid her down, I got into mad-productivity mama mode. She slept from 11am-2pm, and if I could have 3 hours of productivity every single day, that would be incredible. Again, she's fighting a cold, so usually I'm guessing it will be more like 2 hours. In any case, during this time I: got a ton of A Loving Spoon nut butter orders ready (we are selling so much this holiday season + I'm getting ready for a local event on Saturday), talked to Nutiva about imminent projects (1 week in and I do miss the day-to-day interaction with them because of course they are my friends, too), answered several Nutiva-related questions, worked on the MOPS newsletter for Tuesday, responded to business-inquiry emails for this blog + A Loving Spoon nut butter and made myself a little lunch.
When Samarah woke up at 2 pm, she had lunch and I nibbled with her. For the rest of the afternoon (2-5pm), we swept the floors (again, the cleaning – she loves it), did some word flashcards, played doctor, colored, sang the Frozen theme, watched TV (this was the first time it was on all day, and no I am not opposed to TV, but I only really want it on for a few hours a day + mostly as background noise while she plays), rode her little trike + Frozen mobile, had several snacks and put up some Christmas decorations in the room which will ultimately be the main children's play room.
At 5 pm she continued to play, and I started dinner. We had spaghetti squash, sauce, and ground turkey.
Ryan got home around 6:15 pm, so we ate a quick dinner together then ran out the door for church.
We went to the annual Hanging of the Greens event at the church, hung out with friends and had an overall wonderful night.
It was almost 9 pm by the time we got home, which is almost 2 hours past her bedtime. Ryan and I took her upstairs, got her delicious little jammies on, gave her hugs and kisses and "noses," tucked her in, turned Ellie on and lights out.
I went to bed immediately. Again, I'm fighting a cold and plus, tomorrow would be another day for doing it all over again.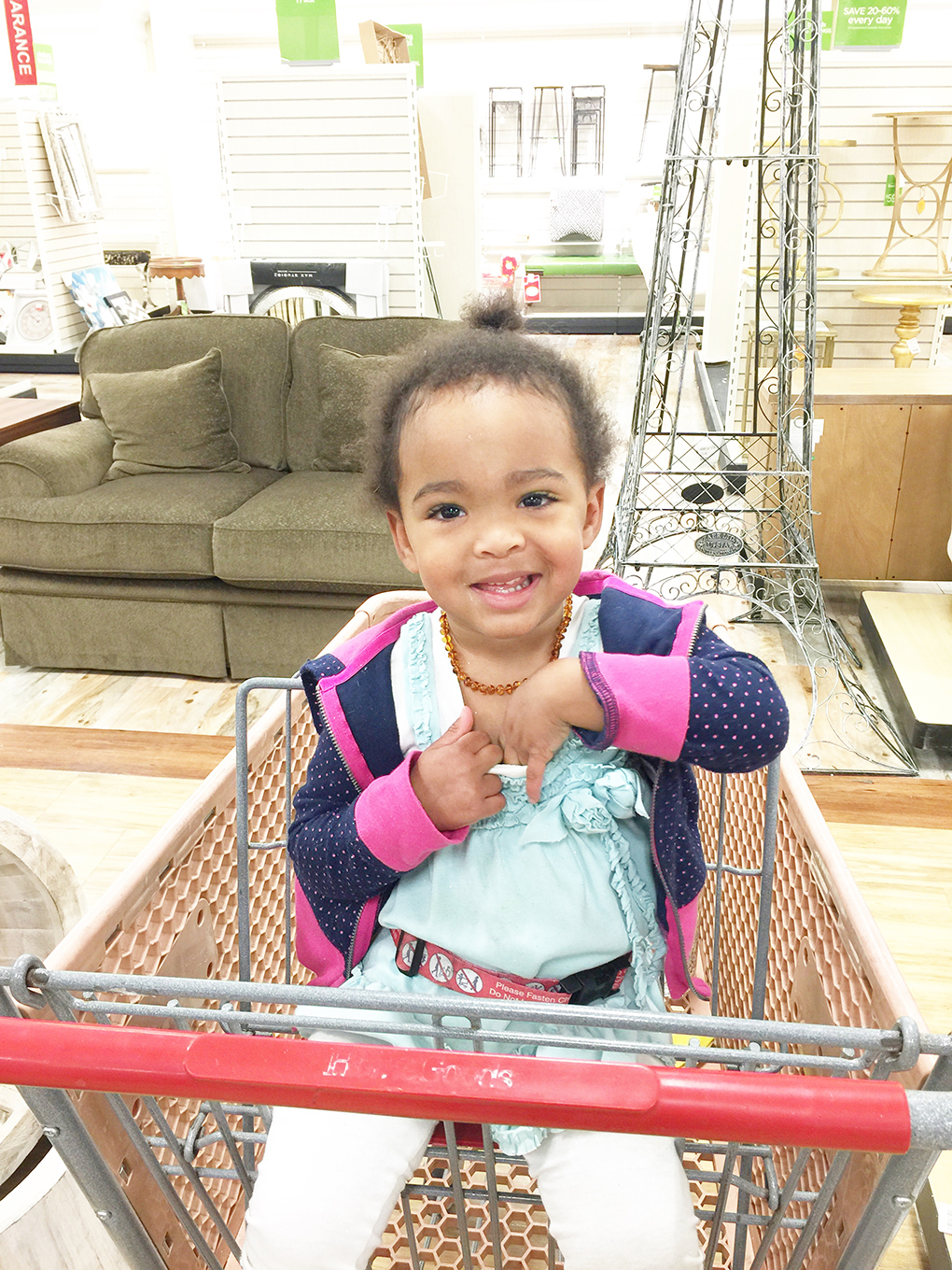 I loved it, but I told you that I likely would love it immediately.
Will this be hard, though? Yes! Stay-at-home moms do not get enough credit. Since I didn't feel well yesterday, I thought about how if I were working, I wouldn't need to be running around 24/7. A 2-year-old will never care about my physical state of being. I had to pull it together and sing "Let It Go" five more times for her just because. This is a definite change for me.
However, in just the first day, I can already tell that this was the right decision. I heard her say "That's Sam" for the first time. I got to see her beautiful, little angel self all day. I was there for all the "mommy, mommy" moments. I got to eat every meal with her, and fill her belly with the things I know helps her thrive.
In a nutshell, it was lovely.
But now I have 2 questions for you:
Do you have a toddler? If so, what are some daily activities you do? I really want to have at least a couple hours a day where I am engaging in learning and development ways with her.
Do you think it would be interesting to see a post like this every week or every other week with things we are doing while at home together?
Xox,
SKH
You will heal. I will help.