I reflected on my journey a lot this past weekend. And it made me so proud that I have lived and breathed each and every single day, "Never give up. Ever."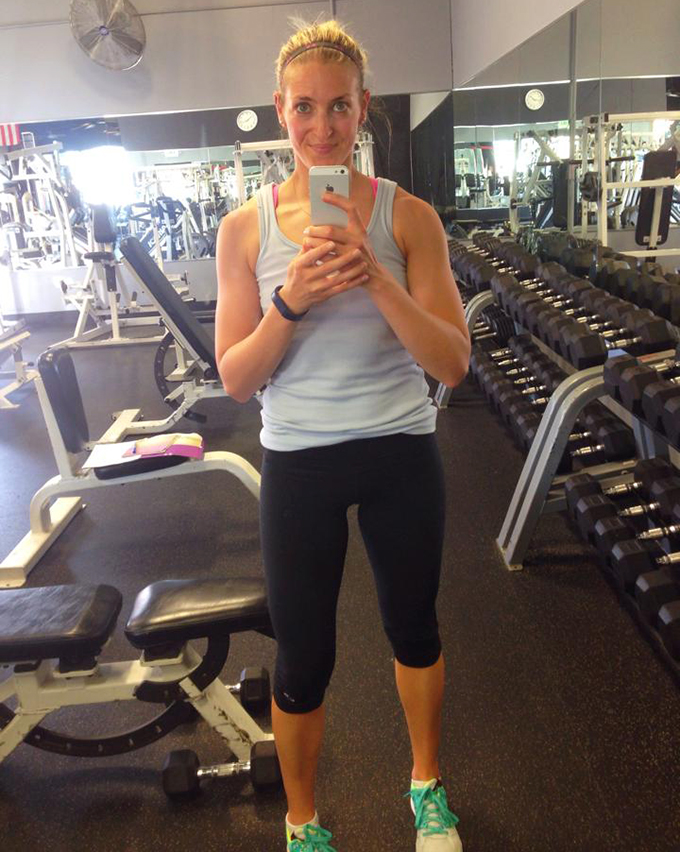 I have suffered from something "mysterious" since my Freshman year of college. This past week, though, my world was flipped upside down when seemingly miracles began to happen.
After I tolerated the egg, I knew I was healing, and I knew the answers to these past 14 years were all right within reach.
I have lived and breathed food and food properties (as they apply to gut healing) since about 2009, and so I spent the weekend soaking in the knowledge, stringing the pieces together.
For my final "test," I included cauliflower into our meal last night. The big bowl consisted of: riced cauliflower + swiss chard + Asian greens sautéed in hemp oil. It was accompanied by Organic grilled chicken drummies and wild shrimp, topped with moringa and cilantro. It was absolutely lovely.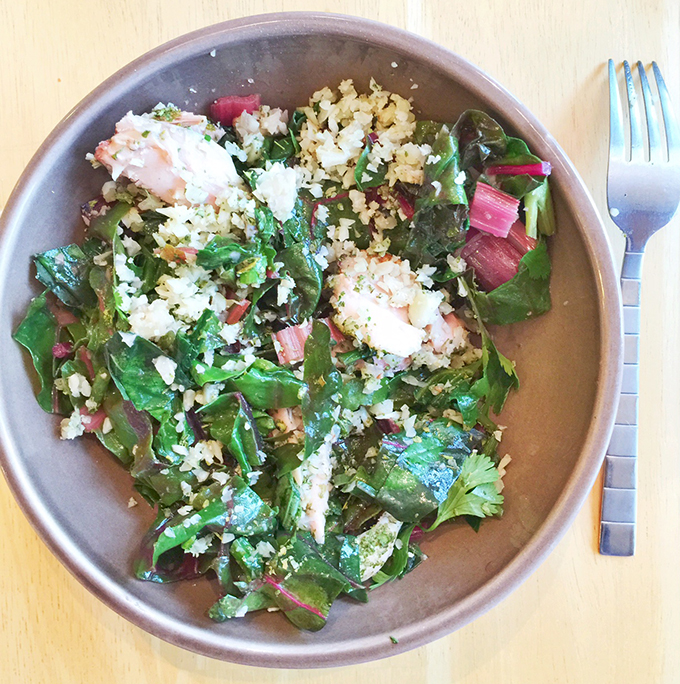 And then I woke up this morning with a gut that agreed – amazing dinner.
For the past 14 years, every single doctor has missed the SIBO factor. I cannot ever know for sure if I have had SIBO since my Freshman year of college, but based on when my gut began to (literally) rot and wreak of it (and also when I began to become intolerant to eggs), I can only conclude that shortly after I came down with an awful 2-week sickness that year is when SIBO manifested.
14 years with no answers, and it makes sense why I have to do B12 injections 3 times per week at home (anaerobic bacteria sucks B12 away). My SIBO was so severe, and the truth is that no diet change would have ever been my miracle cure.
The miracle cure was two-fold: this antibiotic that I hate to admit has been critical + my drive to never, ever give up.
What I have learned is that in order for the pieces to the puzzle to fit, you must find out what is medically wrong with you. Guessing won't cut it. As a matter of fact, guessing and then eliminating foods based on what you think makes us worse. I can promise this. I have lived it.
People always want to "pick my brain" to help them with a diet for healing the gut. And while I am confident that I am an expert in food and food properties (as they apply to healing the gut), I am also confident that if I don't know what's medically wrong with someone, my knowledge is no better than an empty library.
And this is why I will now heal even more…..because I have an accurate medical diagnosis. I know what I can and what I cannot eat, but for the first time in about 6 years, I am eating more – more variety and nutrient dense foods than ever before, than ever imagined.
I am going to be updating my story soon now that the pieces to the puzzle fit.
I am going to share even more because what has happened to me in the past 14 years has been about much more than just food.
But mostly? I am going to make it my mission to see you to answers, and then help you into the best life you have ever imagined.
p.s. For the record….no I am still not eating processed foods, chemical anything, gluten or dairy. I have no intentions to ever live beyond true wellness. My life has no place for it. I am, for life, an alternative mama who believes in the power of real, whole foods and never rewarding with junk "because the day warranted it." I stand tall on my convictions. But adding in a pound+ of organic greens and vegetables a day? Always!
Xox,
SKH
You will heal. I will help.