I've been feeling it for awhile…..that something needed fixing, but I wasn't sure what.
And then on Thursday, May 3, 2018, it all started to surface. The way it surfaced was the least desired way imaginable, but nonetheless it happened.
My very first step was admitting – in a real and honest way with myself and in discussion with Ryan – that fixing had to happen.
The problem? I still couldn't fully put my finger on it.
Part I of this story/process was: Healing vs Wholeness.
Part II is: Fixing.
Fixing
Click HERE to save this post for later.
Even though I couldn't put my finger on what was happening, what I could understand is the part that said, "everything has become too much."
I wanted to make a change, but wasn't sure of the right changes, so I just started.
I closed down paleoishmama stating, "I learned some hard lessons this past week, and with them, decided on ACTION vs. TALKING. One small step and then the next. I started Paleoishmama after someone made the comment to me on my personal Instagram that they didn't care about food or food I was creating, sharing, and eating. When I separated the "lives," I only created more (pointless) work. And for who? For what? Certainly not for me. And what happens when you create work like that? Right. It takes away from all the other meaningful (MEANT TO) work you should be doing. @sarahkayhoffman is who I am, and if a food pic, two, or a hundred goes up there, then so be it. I have enjoyed getting to know the paleoish community here, and I'd still love to connect via @sarahkayhoffman (personal) + @agutsygirl (all the gut). But for today, I'm signing off here. Xox
After that undesirable conversation on May 3 happened, I felt like I personally needed fixing. But then I stumbled upon this brilliance from Alexander Den Heijer, and I have read it daily ever since.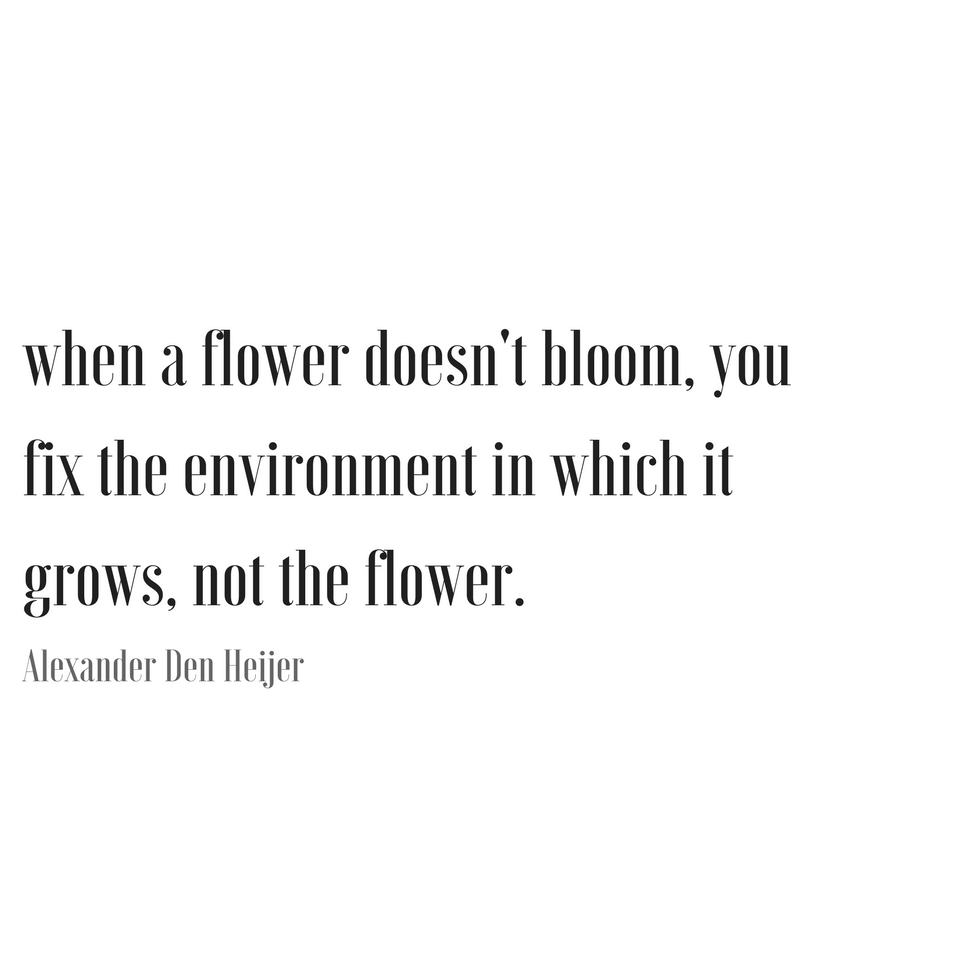 I don't need fixing. My environment; both personally and professionally, though, does need fixing.
It's been a month of me sitting on all of this, and over the weekend I started making decisions and making plans for how fixing would, could, and will happen.
I started by addressing my professional life (because I already know what needs to be done in my personal life, and that post is coming soon).
I listed out each and every single client, what I do for each, and how many hours per week. Then, I dug deep to realize the pieces of each work that I love doing most.
And what happened?
It became very clear to me that I have far too many clients with far too many tasks. My brain runs with 1,000 tabs open a day, essentially leaving me too empty to give the best pieces of me to anyone.
I began subtracting. I took my list of things I loved doing on a daily basis; those that were most in alignment with this season of life and how I want to grow after it, and kept them. And then, even though it was hard, made the decision to let go of other clients.
I returned to this simple idea: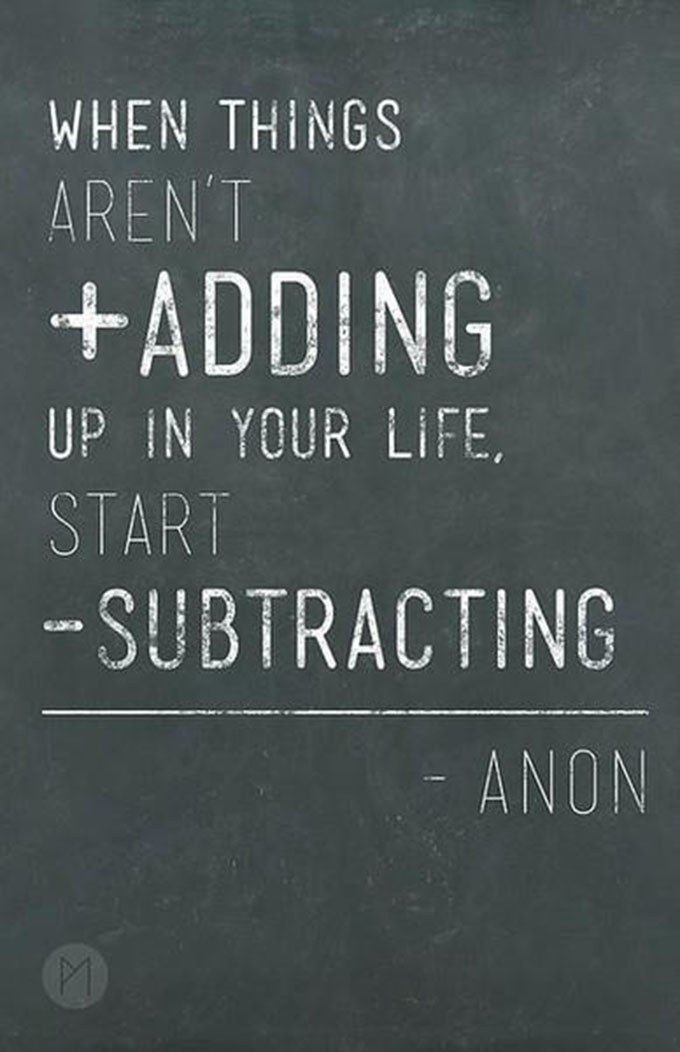 I am going to learn to be perfectly okay with less clients and less projects, at least during this season of life.
Here's the thing that's really interesting about less clients and fewer tabs open in my mind…..when I realized fixing needed to happen, it didn't start here.
It was never about work – about there being too much or that I don't love it a thousand fold.
Work was just a product of the chaos and not the chaos itself.
It is completely like healing the gut. Bloating is just a symptom. SIBO is even just a symptom. I have had to (and currently still am) dig super hard and deep to find the root where fixing needs to happen.
Likewise, I think I discovered the root in this area of my life, too.
I'll share it soon. I can promise it's not what you think.
p.s. You may have noticed that I skipped the May 2018 Chat Over Bone Broth this month. I'll be back for it in June.
Xox,
SKH
You will heal. I will help.