I run a private Facebook group called Born In Our Hearts. Last week in the group, a woman stated, "I feel like parenthood is a celebration no matter how it comes. Foster parenting isn't a consolation prize for us, it's an appointment from God."
I loved it so much that I asked the woman to share more of their story if she was interested. Almost immediately, she emailed me.
I title Jesse's post, "Consolation Prize" because of the deep impact those two words had on my thoughts once she stated them. There is zero consolation in Samarah, Isaiah, and Amiya. They are the prize. The only prize. And Jesse is about to see first hand how true her statement really is.
Consolation Prize
Click HERE to save this post for later.
Earlier I posted this picture to the Born In Our Hearts Facebook group. I was excited! We are officially licensed foster parents in the state of Texas. Honestly, this picture was a little bit of a brag moment for me. It felt a lot like I imagine pregnant moms feel when they post their beautiful baby bump photography. I was excited to share and celebrate the next step in our life. I felt like there was no better place to post something like this.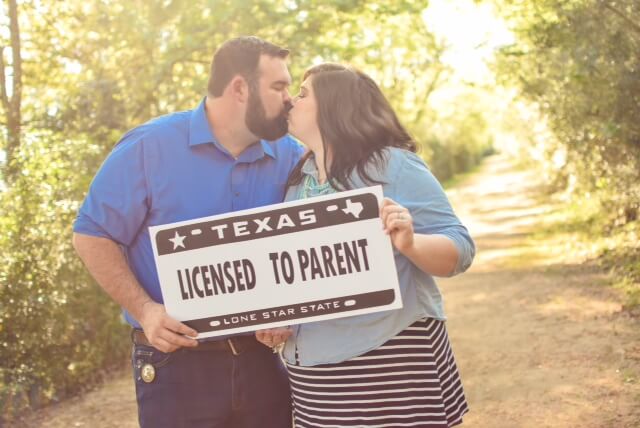 My post was very well received, but I still felt the need to justify it. You see, some of my friends and initially some of my family have been weirded out about what we are doing. They didn't know how to react or how to celebrate it. It was new and different, and even among people who are doing the same thing I am, I felt a need to explain myself. So, I made this comment
I feel like parenthood is a celebration no matter how it comes. Foster parenting isn't a consolation prize for us it's an appointment from God.
It was as if God had hijacked my Facebook comment. This is truly the way I feel but I let my fear of misperception cloud that. (There goes my Jesus setting me straight!)
When Sarah asked me to write about that statement I prayed the Lord would continue to speak.
My husband and I so badly want to be parents.Successful pregnancy hasn't happened for us. The further we get into this journey, the clearer it becomes that this is because we have been specifically crafted by God for us to be foster parents. We both have experienced struggles that make us more aware of what a hurt child has experienced, what that feels like and means. Even our own perception of our infertility lead us to understand more what loss is.
Romans 8:28 says "And we know that in all things God works for the good of those who love him, who have been called according to his purpose." As we get closer to our first placement, I continue to research and consume every little piece of information on foster care and foster children I can find. The profound way that God has used everything in, not only my life, but in my husband's life, to prepare us for the specific task ahead is astounding.
God didn't just say "I think I'll have Jesse and James be foster parents." It's as if he said, "This thing happened in their lives. Ouch! Let me lead them to grow from it in the perfect way so that they can fulfill the need these children have."
And being a foster parent was not a backup plan for us. It was what HE had set aside and designed. Maybe it's not what we thought would happen first, but in my experience, God's plans are always better than my own. These beautiful babies are precious children of God. Whether in our home for a season or forever, they are His.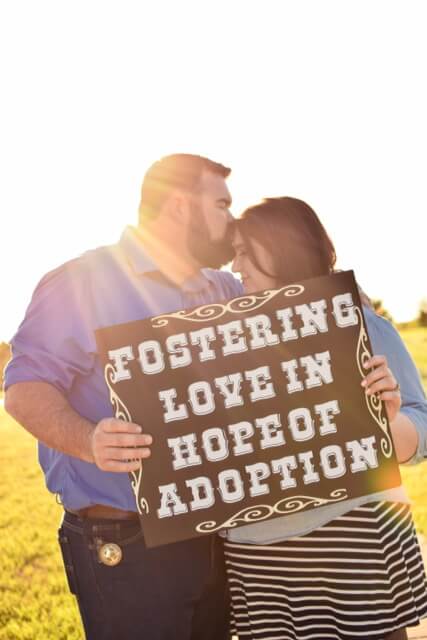 When I said that foster parenting is not a consolation prize for us but an appointment from God, I wasn't bragging, although it started that way. Foster parenting is a beautiful appointment that God has given to all of us. Whether it be by supporting those who open their home with our prayers and our help or by opening our home ourselves.
Foster care is part of God's design and it is our privilege to be part of it.
Xox,
SKH
p.s. Interested in sharing an adoption birth story, from any angle? Click HERE to learn more!
You will heal. I will help.