I have the Tummy Mommy sequel to share with you today, and if you've followed my blog for at least a year, you'll remember the original post, "Tummy Mommy."
It's completely ironic and totally unplanned that this conversation happened yesterday because the original conversation happened almost exactly a year ago, on May 21, 2017.
Tummy Mommy Sequel
The conversation happened on the way to school first thing yesterday morning.
Here and there throughout the past year, Samarah would refer to that Tummy Mommy conversation from almost a year ago, but never in the way like what transpired yesterday.
It all started when Samarah put up 4 fingers in the backseat of the truck and stated, "Mommy, Juni is 4 like me." Juni is Juniper and it's one of my best friend's daughters that she likes to play with whenever we can. She and Juniper are only a couple months apart in age, and I think she enjoys both their similarities and differences.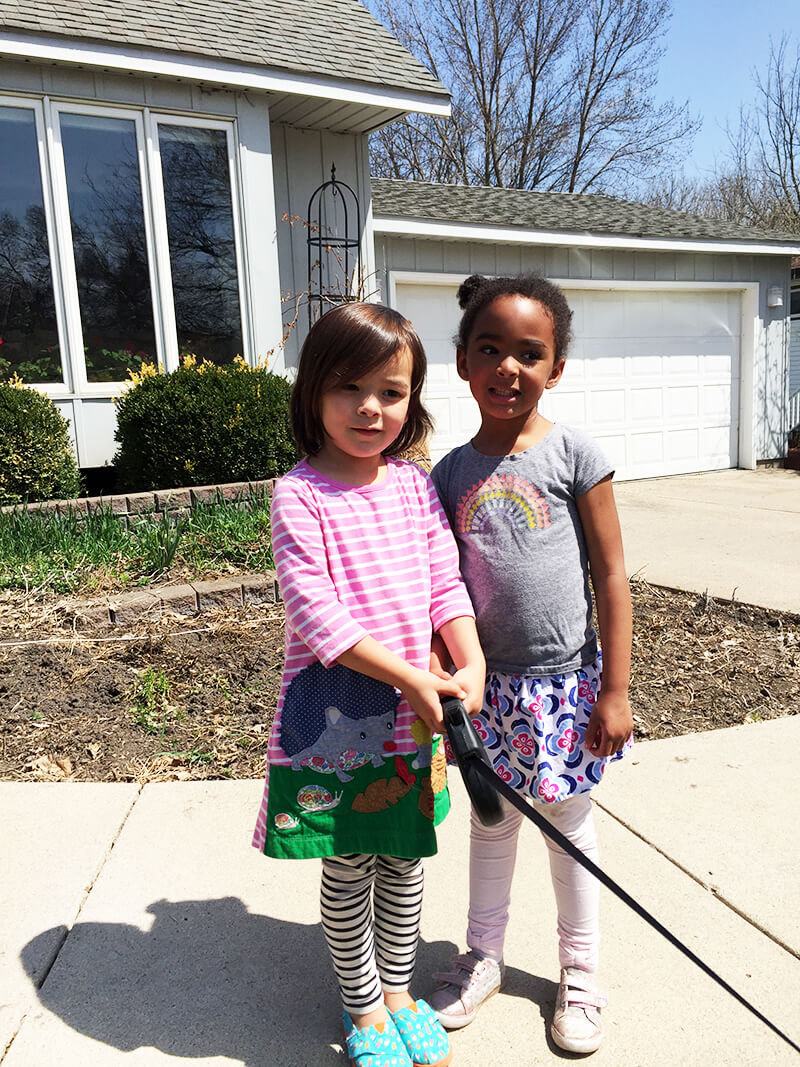 So I said, "Yes. Yes, you're right."
I then started telling Samarah how she was born in the hospital and then just a couple months later Juni was born.
Samarah replied, "Was she in her mommy's tummy at the doctor?"
"She sure was, Samarah. Meg. You know Meg, mommy's friend. Remember, that's Juni's mommy?"
Samarah sat there for probably 30 seconds. I could see the wheels spinning in her little mind. She was trying to process it all.
And then she said, "…..so was I in your tummy or not?"
I explained the whole Tummy Mommy thing again to her, reminding her that no, no she was never in my belly, but that as soon as she came out of the Tummy Mommy's belly, I was right there to get her.
"And Samarah, then you got your own mommy just like Juni has Meg; do you know who it is?"
She smiled in the most precious way, pointed her pointer finger at me and said, "You. You are my mommy."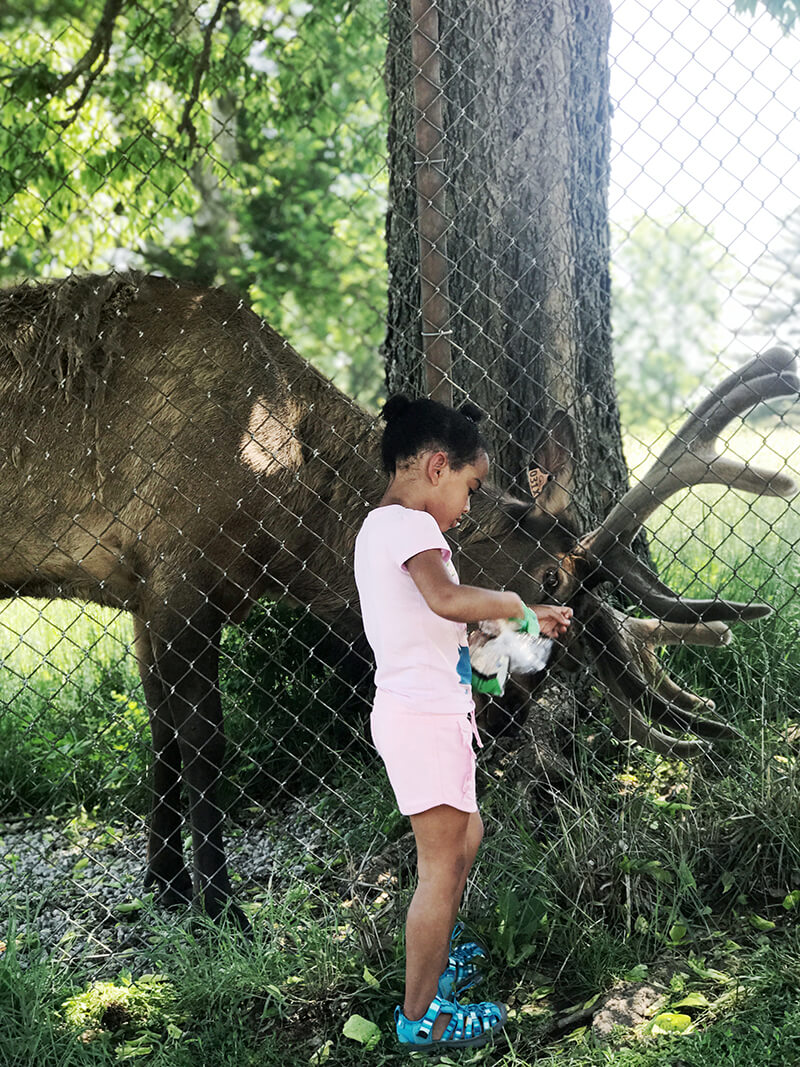 Conversation done. Or maybe not.
Samarah sat there for a few more seconds and said, "But did Amiya and Isaiah get to be in your tummy?"
"No. Amiya and Isaiah have their own Tummy Mommy, and you have a Tummy Mommy, but no one was in my tummy."
And she asked, "What is my Tummy Mommy's name?"
I told her. She paused.
"What is Isaiah and Amiya's Tummy Mommy's name?"
Again, I told her. She paused. (Side note: Amiya and Isaiah's birth mom's name kind of sort of sounds like Tiana, so when I told her it she got far too excited and said, "What?! Tiana?!" <— c'mon guys, get in the Princess know; that's Princess Tiana she thought was their Tummy Mommy.)
Samarah asked why they couldn't be in my tummy, and it was my turn to pause for minute because I wasn't sure what to say; the words she would understand and just in general.
I responded, "That's a really great question, Samarah, but I don't have the answer. Mommy could not have a baby, so God gave me the best gift – a Tummy Mommy to give me you."
It was both a happy and sad moment and response for me on so many levels, but it soon washed away when Samarah blurted out, "I think it's because your tummy is too small, Mommy." I laughed.
And then the grand finale to our conversation happened, just as I was unbuckling her carseat.
Samarah looked me in the eyes and said, "Mommy, can I see my Tummy Mommy someday?"
I responded immediately, "Yes, Samarah, of course you can. I will help you see her when you're bigger, okay?"
She replied, "Okay, but only if you come with me. I don't want you to leave, Mommy."
"Never, Samarah. I'll be your mama forever, and you'll always be my little angel…..remember?"
And off to preschool she went.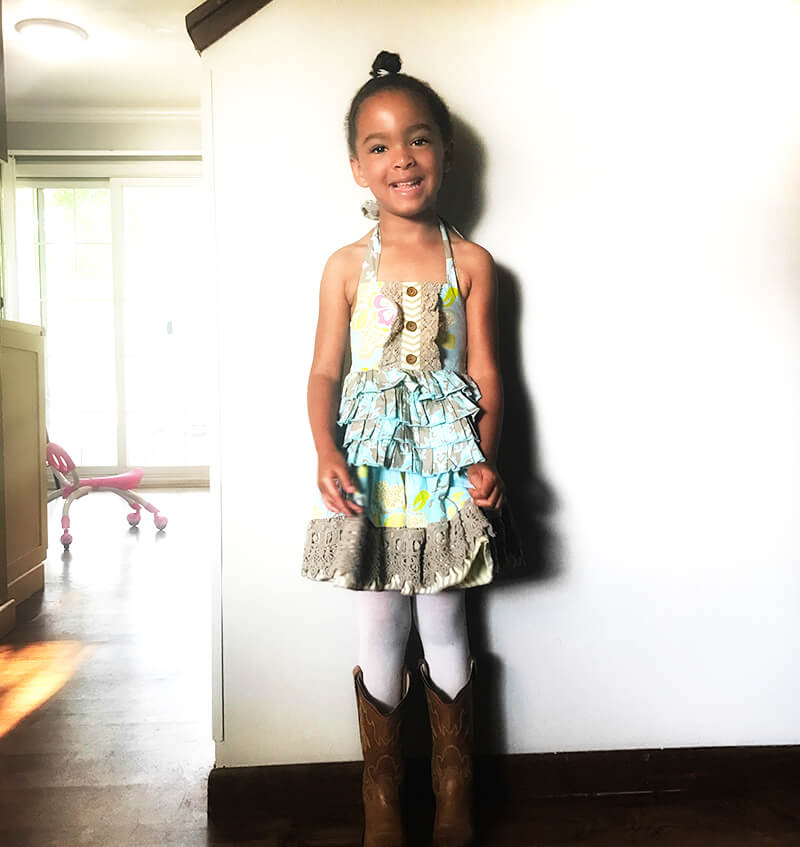 All the emotions, thoughts, and reflections in such a short car ride.
I had mixed feelings about her wanting to meet her birth mom (especially now that she's able to verbalize it), but know deep down that my commitment to always being open and honest with our children will never change.
I also realized how much a year changes things, and how much she's grown and understands even just a short year later.
Sometimes I try to prepare myself for all the questions and moments like our Tummy Mommy conversations, but it's impossible, and that's the one area of control that I don't feel pressure for.
When Samarah wants to talk and has questions, I am fully present to just answer them as they come to me.
My goal is to always have them know about the Tummy Mommy without it ever taking away their securities that Mommy (me) is no different than any other child's mommy.
Not for a single day has Samarah ever felt like anything but my own.
Xox,
SKH
You will heal. I will help.