Today I have 3 real food recipes for babies to share with you.
Disclosure: I was sent all products used below from Infantino. I was not compensated for this post, and all thoughts (and recipes) are my own. But let's at least get this out of the way immediately –> WE LOVE, LOVE, LOVE our Fresh Squeezed Squeeze Station. Mother's everywhere are asking if it's "worth it," and if they should get one. The answer is "yes," but this will become very clear throughout this post.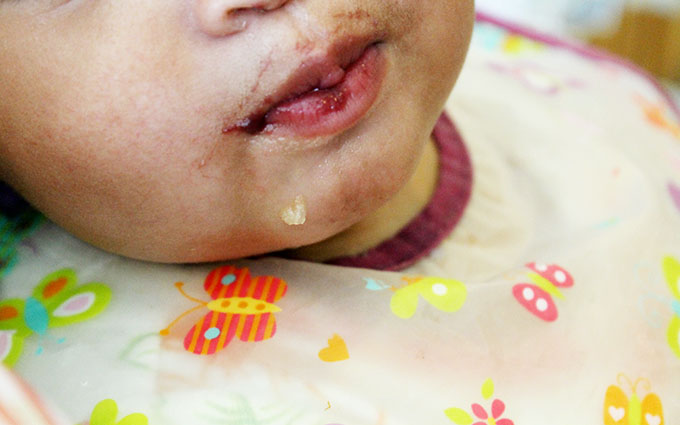 Sam was born A Gutsy Baby, but even if she were not, feeding her the very best would still have been on the top of my list.
People used to always say to me,
You just wait. Once you have children, you will not spend time in the kitchen anymore. 
They were wrong then. They are wrong now.
I still spend hours and hours a week in the kitchen. For you, for me, for A Loving Spoon nut butter, but mostly for Samarah.
Feeding her the very best I can is a true passion. This includes at home and on-the-go. So when a friend of mine reached out on the Fresh Squeezed Squeeze Station, I was so excited! Making my own baby food and combining it with a way for us to have it on-the-go = perfection.
Fresh Squeezed Squeeze Station
Note: I have not used the Keeper Squeeze Pouch or Couple a Spoons quite yet.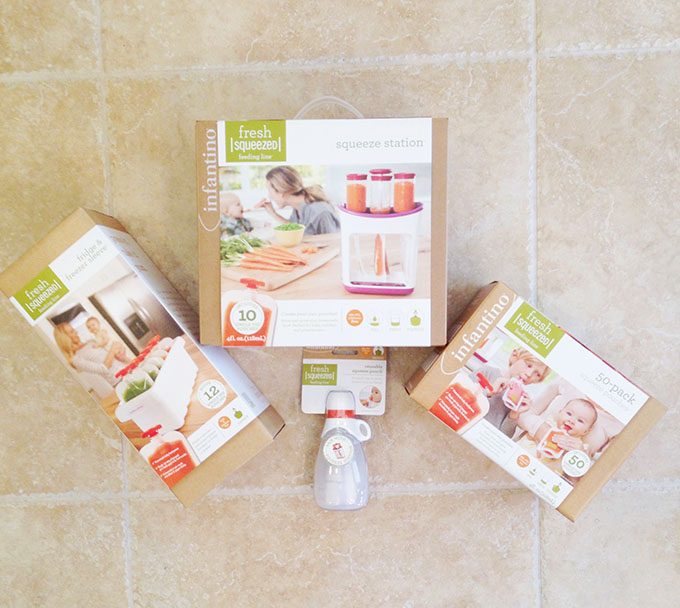 Baby Food Recipes
I post a lot of baby food stuffs on Instagram, and consequently, people are always asking me the "hows…." How do I know what to make? How do I know what flavors to combine? How do I do it? For me, this all feels very natural. It comes to me quickly, but I know it's not that simple, and so I am happy to share what I do.
But the absolutely biggest piece of advice I could ever give any parent on "how to make baby food concoctions" is this: Ask yourself, "Would I eat it?" Babies don't need a ton of flavor, but the last time I checked peaches, apricots, carrots and yogurt – pureed – just sounds plain rotten. I wouldn't eat it, so I don't feed it to her. (I could write a million posts on this. I'll spare you.)
Ready?!
3 Real Food Recipes for Babies
Click HERE to save this post for later.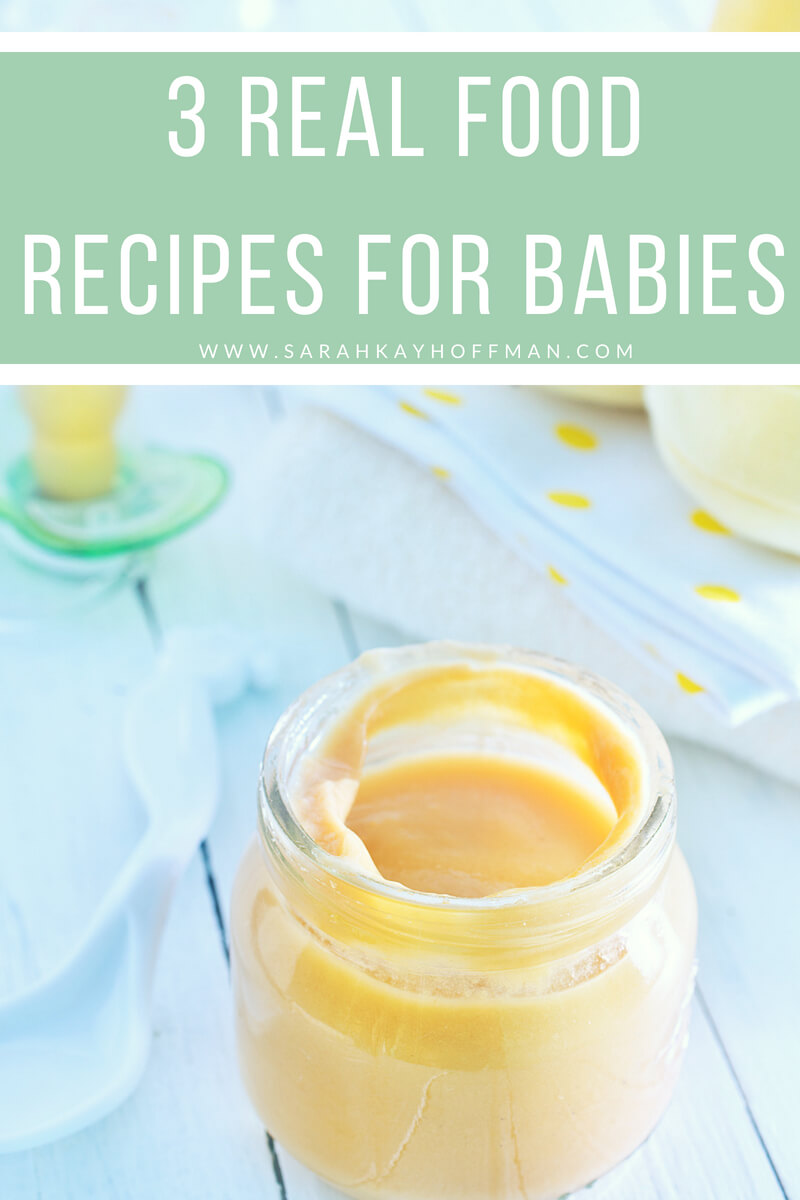 Purple Potato Punkin' Chunkin'
(Do not judge the recipe names. When I'm in the kitchen doing these for hours on end and talking baby talk to Samarah, they just kind of start rolling off my tongue. She loves it. You would, too.)
Let me first start off by saying that I did not plan to have purple yams. Our local farmers' market has one stand that I am in.love.with. I get my Moringa each week there (post coming on this soon) and so when I saw some hefty yams, I figured they would be perfect for this recipe.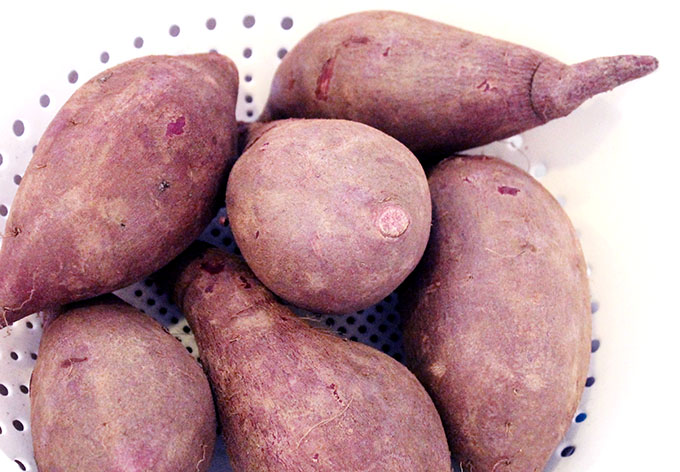 But then I got them home, washed them and baked them, and when I cut them open, purple is what I saw.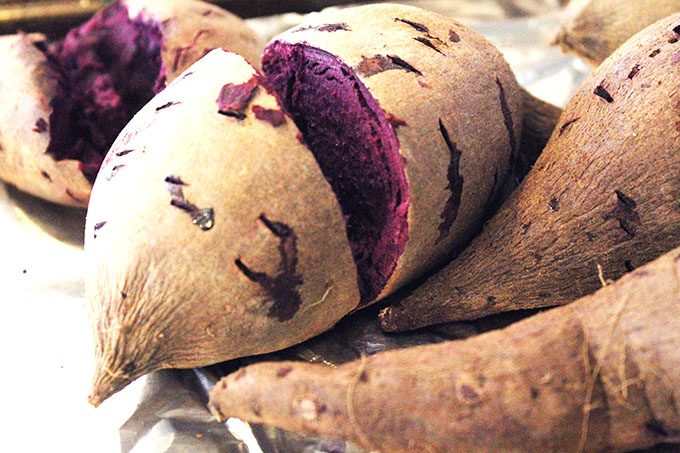 Seriously, how awesome is that?!
You can use any color sweet potato/yam you want.
Just preheat the oven to 400 degrees.
Place the potatoes on a tinfoil-covered pan, poke a few holes in each and lightly brush with coconut oil. Bake them for about 60 minutes.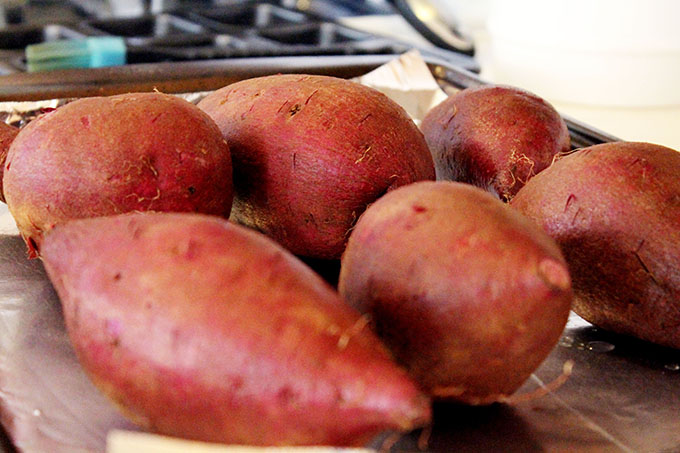 When the potatoes are ready, you can dive into the rest of this recipe.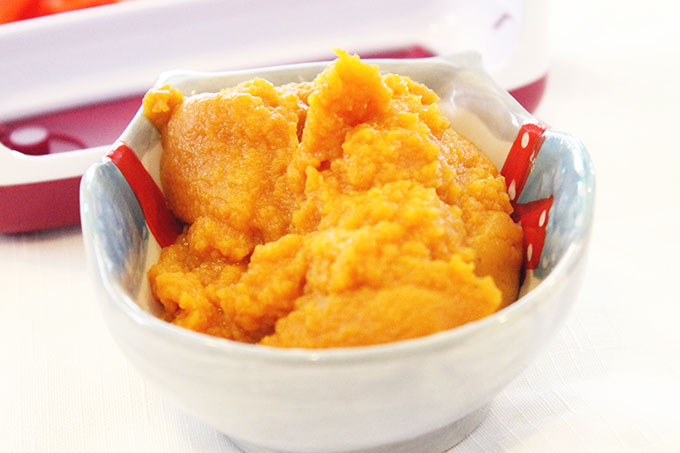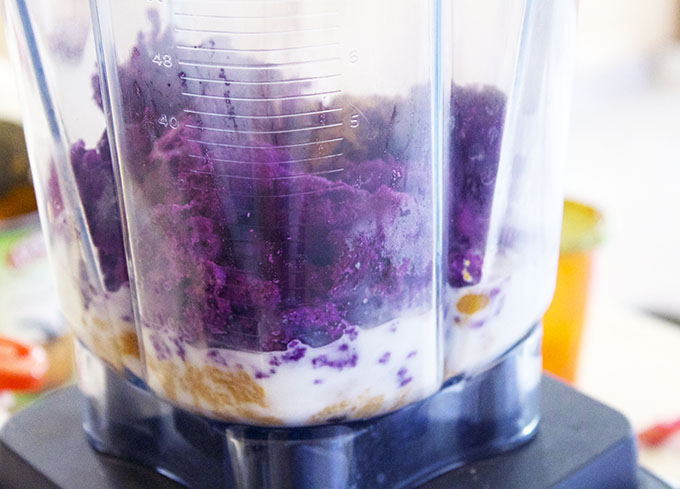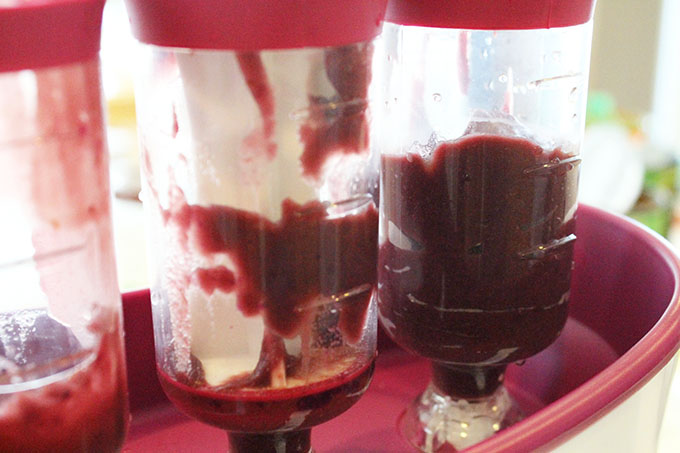 NOTE: this recipe uses honey, so if your child is not yet 1 years of age, make sure to ask your Pediatrician if honey is okay (it's generally noted to not be okay until age 1. In that case, substitute with maple syrup.)
* Recipe made about 8 pouches.
Fresh Squeezed Squeeze Station
The base stands upright.
Insert Squeeze Pouch into Squeeze Station.
Place the puree base (clear tubes) on top of the base and lock in place.
Pour in the puree.
Using the soft rubber press, press down the puree to fill the pouches.
Remove pouch from base, cap and put away.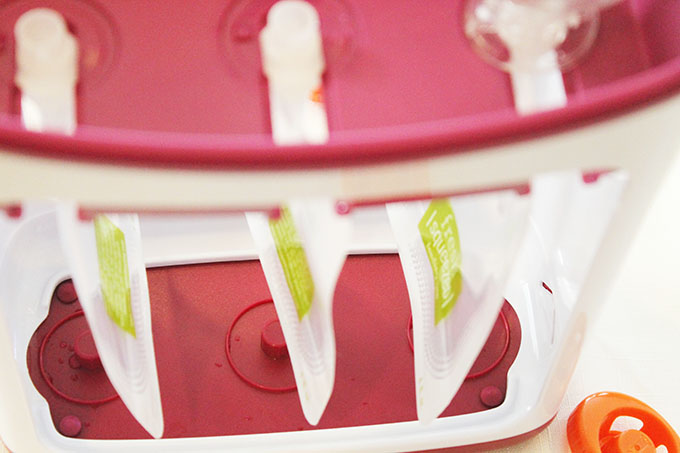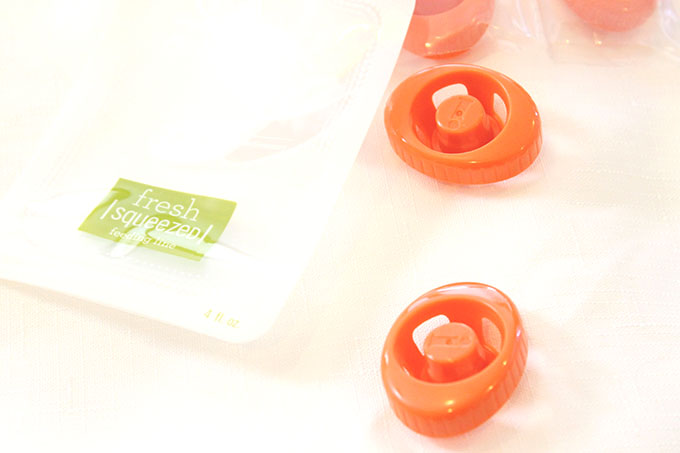 Honestly, I wish I had a more dramatic way of explaining it to you, but I don't because it really is that simple. Pouches slide in and out easily. Puree pours in easily. Cleanup is simple. Having one of these ensures me that for our next baby I will never, ever need to buy an on-the-go pouch again (I lie, unless of course we are stuck in an airport or something ridiculous like that sans-baby food.)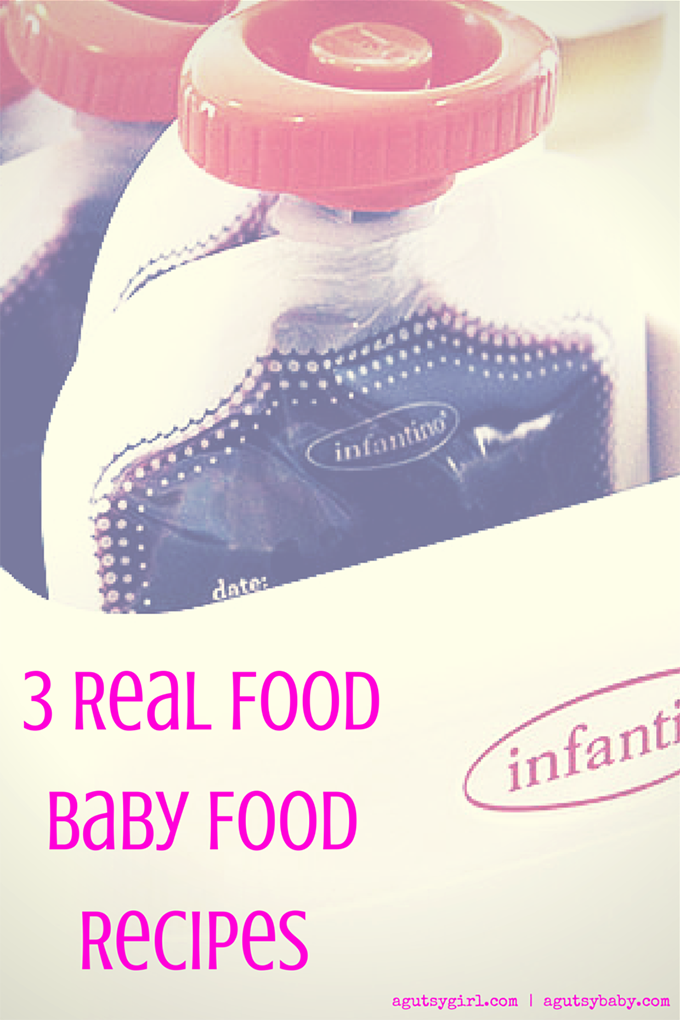 'Nanna Oats
I do not make my child be gluten free like I am. Unless we find out she is intolerant or allergic to something (i.e. dairy like she is!), then I am doing my best to ensure that she is eating the most nutritionally-sound, gut-friendly diet possible.
Except for oats. She does eat gluten-free oats. This is purely because these are the oats I used to eat, and I think they are the best.
For her oats, I first grind them into a flour.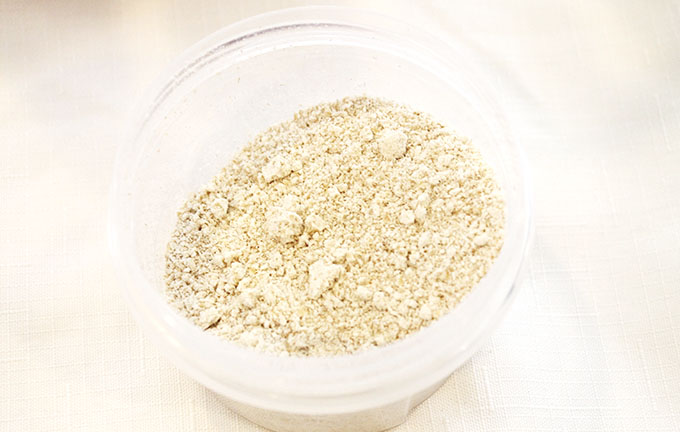 I then take 3 Tbsp oat flour and mix it on the stove with 5 Tbsp coconut milk light.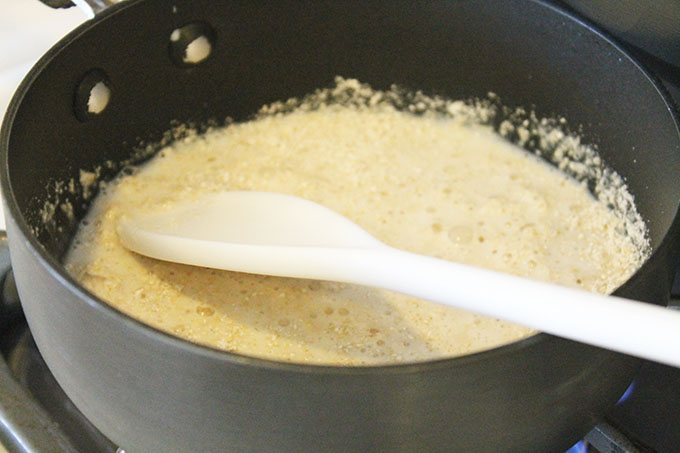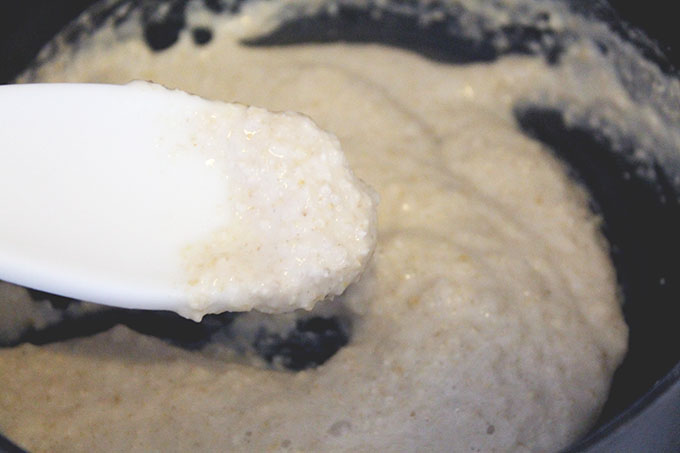 It takes all of 1 minute, and then we get ready for the Squeeze Station.

* Recipe made about 3 pouches. I made 2 batches.
Tropical Beans 'n Coco
We need a moment for full disclosure on this one. Samarah absolutely loved this one. The problem is that it did not love her back.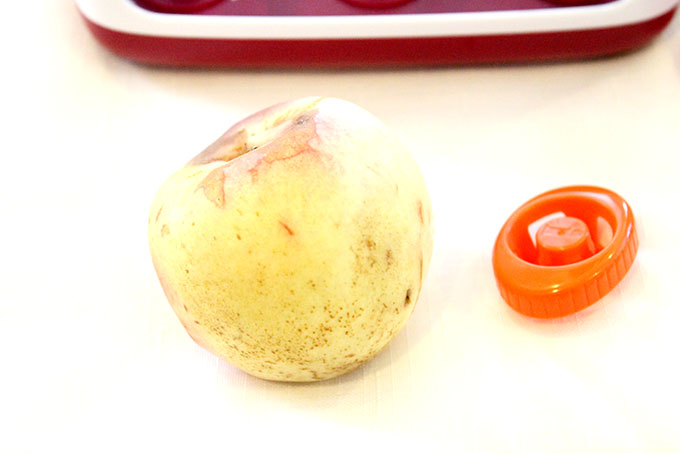 Even though I am A Gutsy Girl and should have known better with A Gutsy Baby, I wanted to at least try it. As I mentioned above, I do not believe in food group restrictions on our baby unless we are 100% sure she is intolerant or allergic to something.
But beans….ah, beans. There are easier ways to digest beans, but for her, I just mish-mashed some things together and fed her.
What I mean by mish-mash is quite important and is a money-saving baby food secret: I go to the local farmers' market and find the stands with the "old fruit" (i.e. extremely ripened). I buy this in bulk because it's only 75 cents per pound, and then I freeze it to puree later.  So when I mention "mixed fruit" in the ingredients below, this mish-mash is exactly what I am referring to (recipe is called "Tropical" because those are the sorts of fruits I used). You can use whatever fruits your baby likes best (though you probably won't want to mix oranges, kiwi, strawberries, etc. in this one)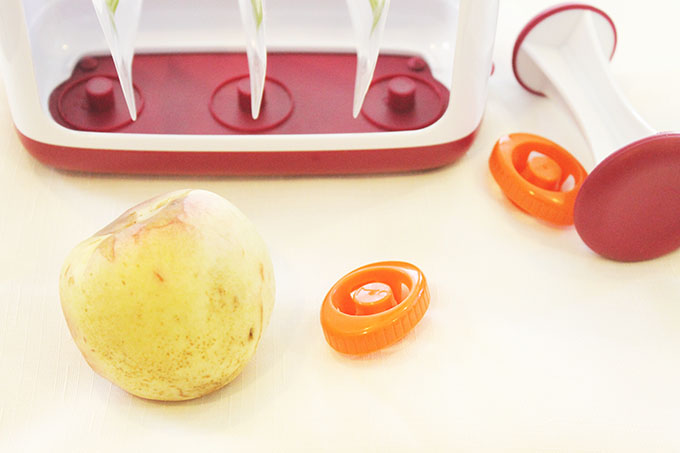 * Recipe made about 5 pouches.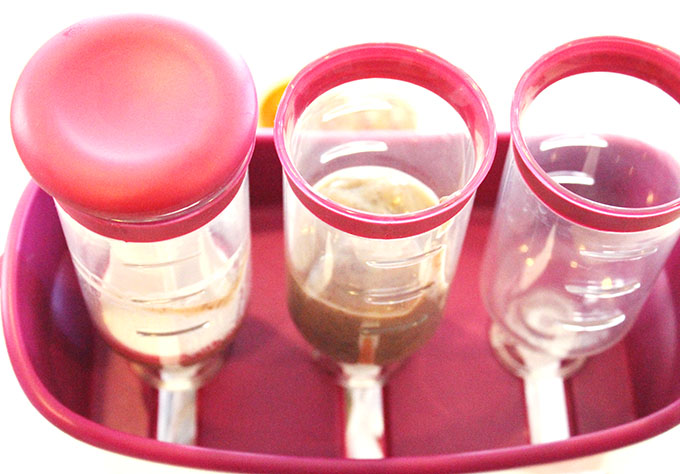 This has been a really long post. I get that.
Where once it was my goal to solely teach you how to eat real food and live with your IBS and/or IBD in the best way possible, has now turned into the *ADDITION* of doing the same for mother's trying to make the best real food possible for their babies.
After all, babies guts grow into children's guts, which then become adult guts.
I hope you've enjoyed this, and if you know of a mother or soon-to-be mother who might benefit from this post, click HERE to share it on Facebook and HERE to share it on Twitter. You can also email this link directly to them: http://agutsygirl.com/2014/10/14/3-real-food-baby-food-recipes/
Xox,
SKH