After waiting almost 2 years, yesterday I was matched – I Run 4 LilliAnne.
Almost 2 years ago I applied to be part of the I Run 4 Michael program. I never forgot about it, but honestly thought maybe my information had gotten lost somewhere in their massive pile of people wanting to participate in the program.
And then about a month ago I got an email that I would be matched soon.
Yesterday was the day.
It has all come at the perfect time.
I Run 4 Michael
What is I Run 4 Michael? Their mission sums it up well,
Here at IR4, we foster relationships. We want to see runners and buddies alike experience the profound power of encouraging and being supported by people who were once perfect strangers. Running can just be about health. Or it can be about dedicating our miles to and creating awareness for our buddies with special needs whose conditions span the spectrum from total physical disability to developmental delays to autism spectrum disorders, as well as myriad rare conditions we're only now learning about thanks to our participation in IR4.
Today the group is over 22,000 members and nearly 7,000 matches, with 3,500 athletes waiting, within 18 months. (That timeline is pretty accurate based on my wait.) (I actually think those numbers are much higher than what's stated on their website because the Facebook group is over 43,0000 people.)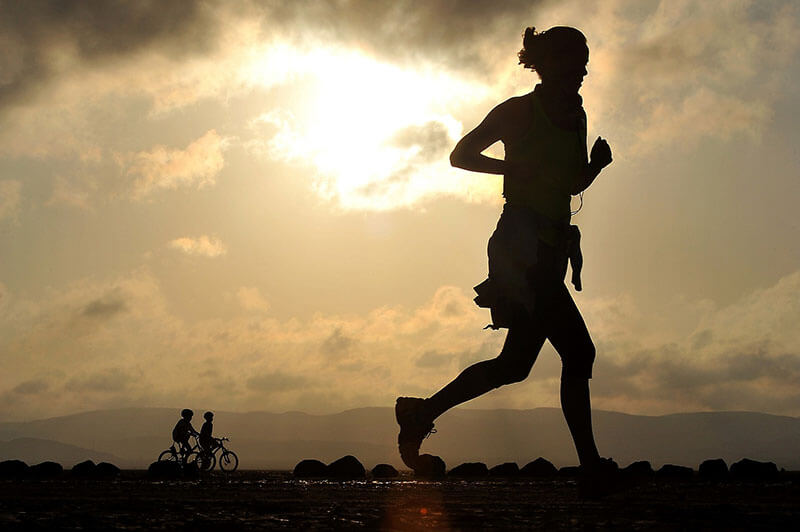 I Run 4 LilliAnne
The girl I was matched with is almost 10 (next month), and her name is – you guessed it – LilliAnne. She is high functioning autistic, and has femoral anteversion in both legs.
According to her mom, Amanda, (who has raised her on her own, even though she has milk cerebral palsy),
She loves people, and she will talk to anyone. She is always the first to try to get the smaller kids involved, but just because she has an outgoing personality doesn't mean she doesn't struggle. I've had to take her out of public school twice because she gets stressed out, breaks down, and refuses to go.
Here is a picture of Amanda and LilliAnne.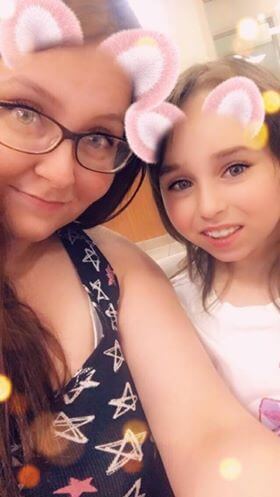 About the picture, Amanda said,
This was taken while we were waiting for her to be seen at the ER the other day. We were there for six hours because of chest pain she was having while breathing. This picture captures her silly and sweet side perfectly.
(And YES, yes Amanda gave me full permission to share this and their picture here. I would never, ever do it otherwise.)
What Does it Mean?
So what does it mean anyways when you are matched?
It's very simple. The idea is just that we are forming encouraging relationships between buddies and runners.
Each week, I will post (in the private Facebook group) a minimum of three (3) times weekly whether or not I have run so LilliAnne knows I'm still around.
They aren't picky about the workout – running, walking, cross fit, yoga, or strength training – as long as it's done in honor of your buddy. Many choose to devote races to their buddies, too.
In other words, you run for someone who can't to help inspire them while realizing that they will ultimately inspire you as well.
So Why Did I Do It?
Everyone says that running is "so hard." Or that working out, in general, is "so hard." I love that there is an organization that celebrates children who could only wish for the so hard that we are afforded the luxury to do each and every single day.
Running (<– if you click that link you can see all the posts I have written on running and my journey with it) has never come easy for me, and yet I have accomplished things through it I never thought I would.
Originally, I wanted to do it for accountability (that was around the time when I started getting really consistent with running again).
Like everything else in life I live and breathe by Ecclesiastes 3:11,
Everything is beautiful in its time.
Being matched wasn't supposed to happen until now.
I've been in my own drenches for a couple months now, but this has (once again) opened my eyes to, "…..but I still can – run, lift, all of it." There is nothing so great in my life that limits what I can do. The only thing limiting is myself. Which brings me to the second reason this was supposed to happen now….
Matt Fitgerald published this post on Monday, "The Goal of Becoming a Better Runner is Highly Compatible with the Goal of Becoming a Better Person." In it, he states,
Because the mind truly is the athlete, the goal of becoming a better runner is highly compatible with the goal of becoming a better person. Addressing the weaknesses that limit your success in running will make you happier and more effectual in other parts of life. Likewise, becoming a stronger person through crises outside of running will pay dividends on the racecourse.
Running is a metaphor for life. I have so many things to work on in my own life. Now I get to work through them, while dedicating all those miles and hours to a girl, somewhere in Texas, who might hang on to my messages and activity daily.
When we learn to get out of ourselves, out of our own heads, and lean in towards something and someone else is the point at which healing (for us and them) happens. Helping is healing.
Summer and Fall Race Schedule
I figured I'd end this post with my planned summer and fall race schedule. I've been working with Michelle to set these races, so they have been intentional. I wanted to wait to share them until I had my match.
August 18, 2018: Mendota Bottoms – 10 miler (we have a wedding that afternoon, but I really wanted to do this one, so I'll make it all happen)
September 22, 2018: Surley Trail Loppet – half marathon (this is kind of set as my "A" race – the one I'm most excited for!)
October 20, 2018: Surf the Murph – 25K (this will be my longest race yet)
These are all trail races, and I'm so excited to experience them in Minnesota. I'm not opposed to 5-10K road races along the way (or even an awesome half marathon) so if you're in Minnesota and know of some, let me know, mmmmmkay?! (By the way, this image makes me miss my friend Tami so dang much.)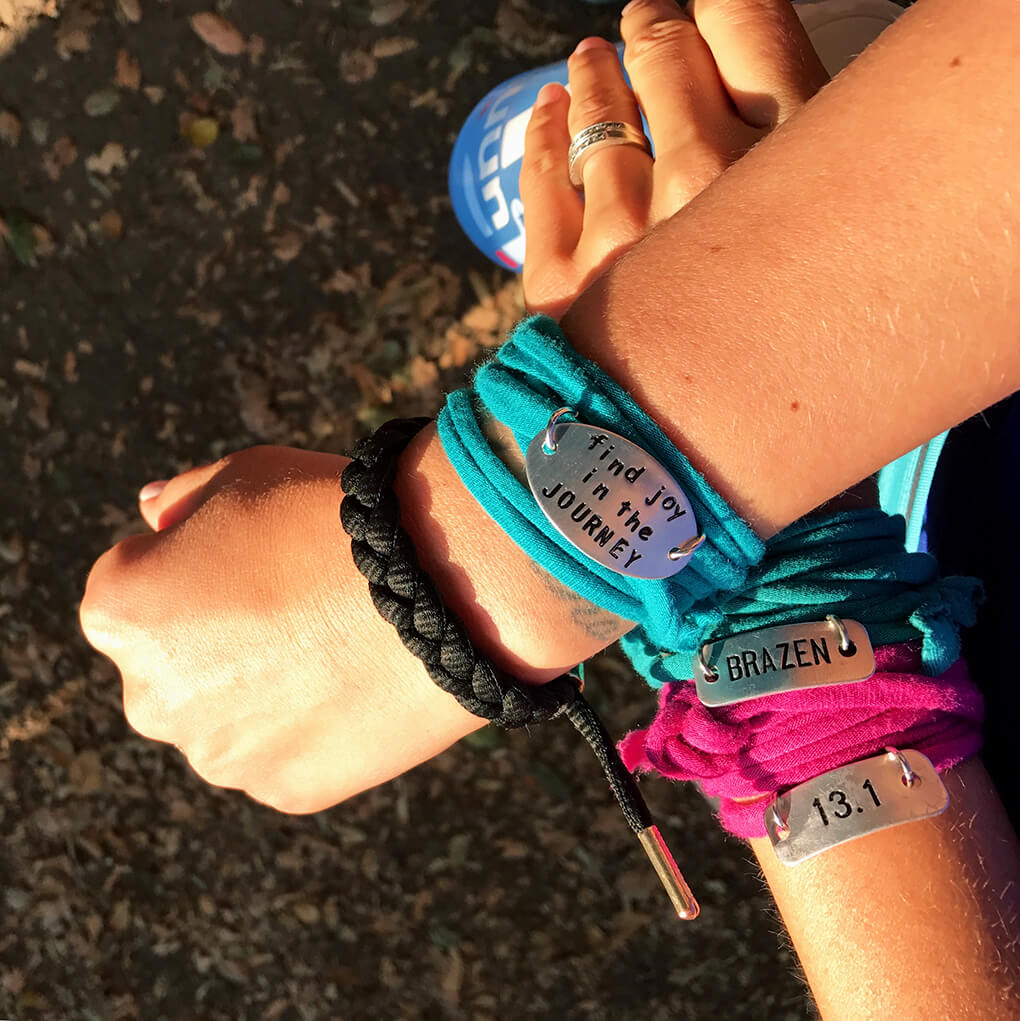 I hope you love sharing the journey with me, LilliAnne!
Xox,
SKH