Disclosure: This post was sponsored by Target® C9 through their partnership with POPSUGAR Select. While I was compensated to write a post about Target® C9, all opinions are my own.
There are many things you know about my life, but there are just some things you should never know.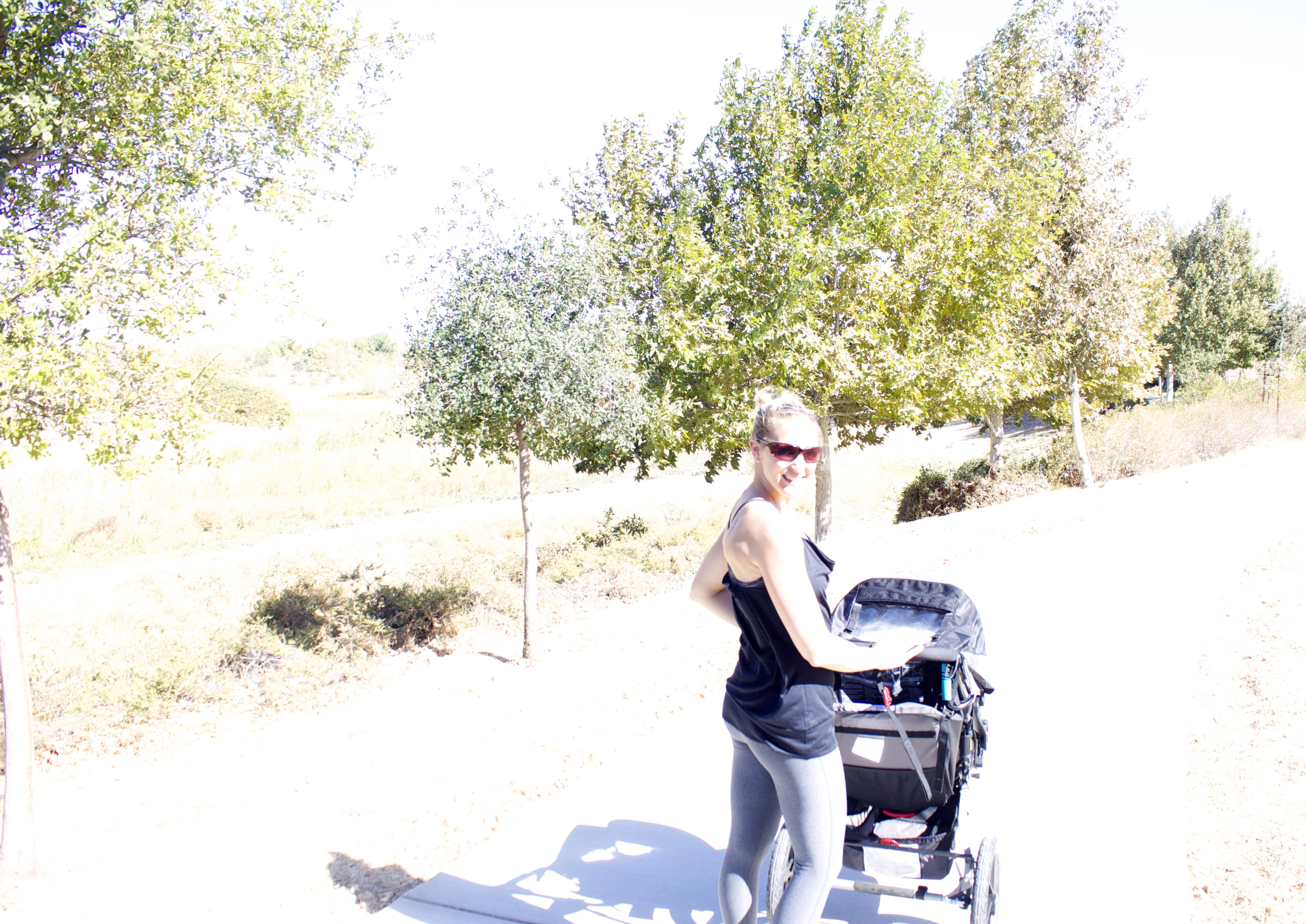 Like this: My closet is a complete mess, and most of the clothes currently in there are clothes I have worn since high school. I am almost 32. This is not okay.
I need a personal fashion assistant clearly (want to be one for me?!), but in the meantime, I am in the process of getting rid of most of my current wardrobe and replacing it with things that bring me up to 2014-ish speed.
Because I live, work, eat and breathe in workout attire, I figured we could (easily) start with my workout clothing wardrobe.
My Style Haul began with these 3 pieces (tank top, sports bra and capri pants) from the Target® C9 activewear Collection: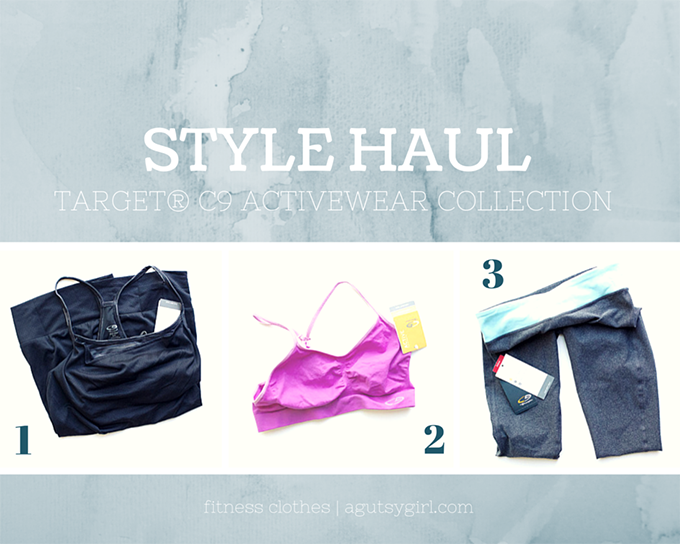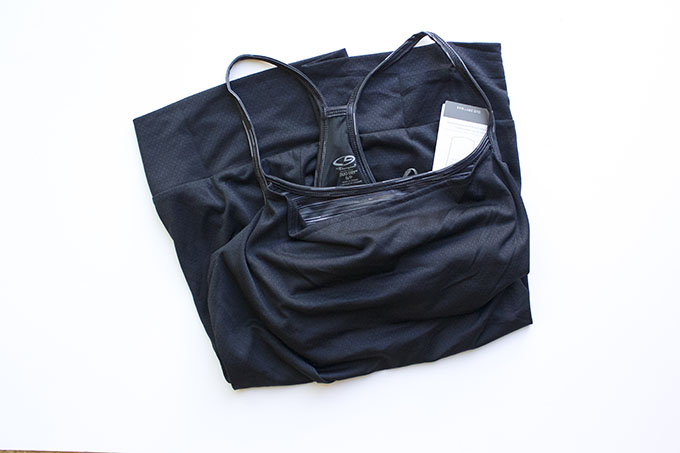 Love, love, love this tank top. As I mentioned in this post, I love a built-in bra, but what I loved most about this one was:
How cute the back is and
There is only one strap for the bra, even though there is technically a shirt + bra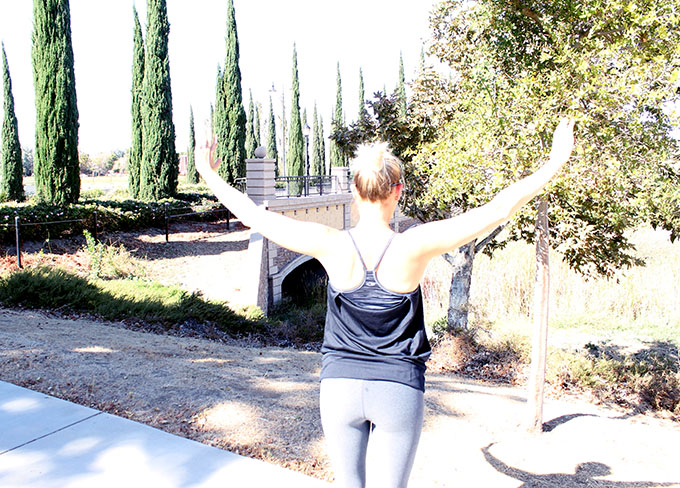 The tank top runs a little big, so keep that in mind if you're purchasing it online (the one I'm wearing is a small, and I do not typically ever wear a small).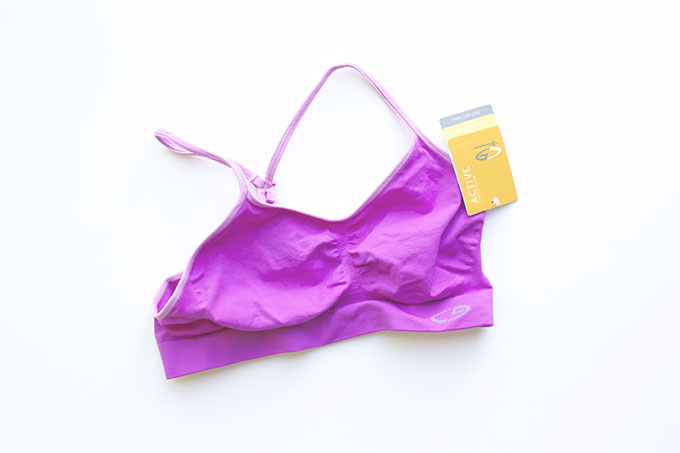 I cannot even begin to tell you how many Target® C9 Sports Bras I own. I have so many, in fact, that I need to start getting rid of the very old ones.  I love everything about the Target® C9 Sports Bras. They are comfortable, colorful and I love how the back forms a criss-cross (speaking of dating myself, do you remember that group Kris Kross and "Jump?")
My Style Haul would not have been complete without a new sports bra. One in every color? Yes, please.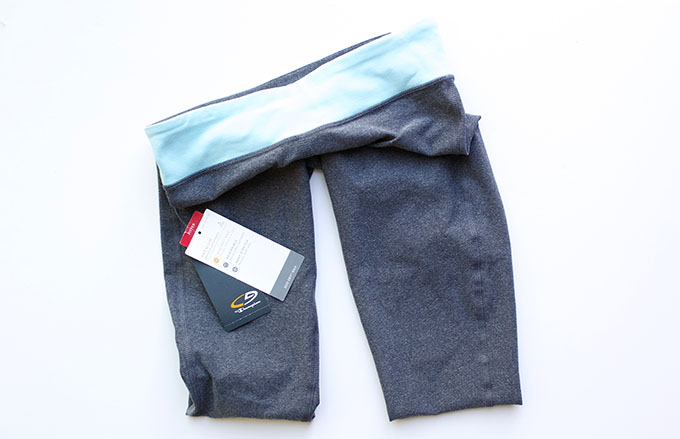 Even though it's still hot here, the shorts-only days are quickly dwindling. But for some reason, when I'm running or lifting weights, I prefer capri-length vs. full-length pants no matter how hot or cold it is outside.
When it comes to pants, the tighter, the better (for me) for running. I like my pants to keep everything in place 🙂 Not only do these pants accomplish that, but they are also super cute and super soft.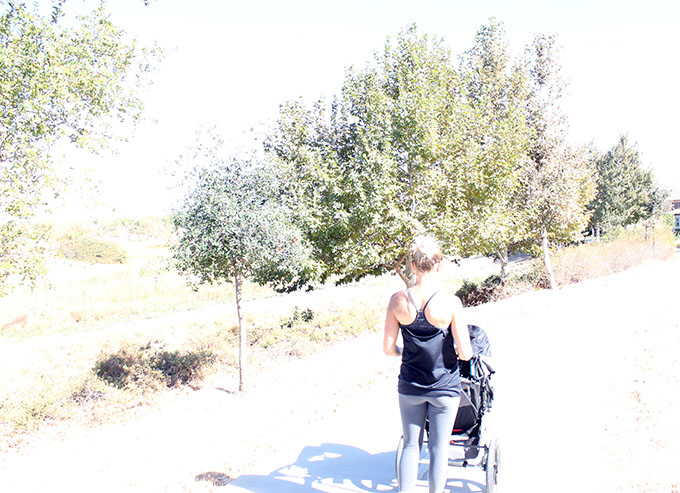 To help celebrate this new Style Haul I'm taking on, I figured I would finally share with you my new running workout.
If you don't have a stroller-aged child, this will be less appealing, but the stroller is definitely not a requirement.
I have been doing this workout for about a month now. I love it so much that I do it 1-3 times per week.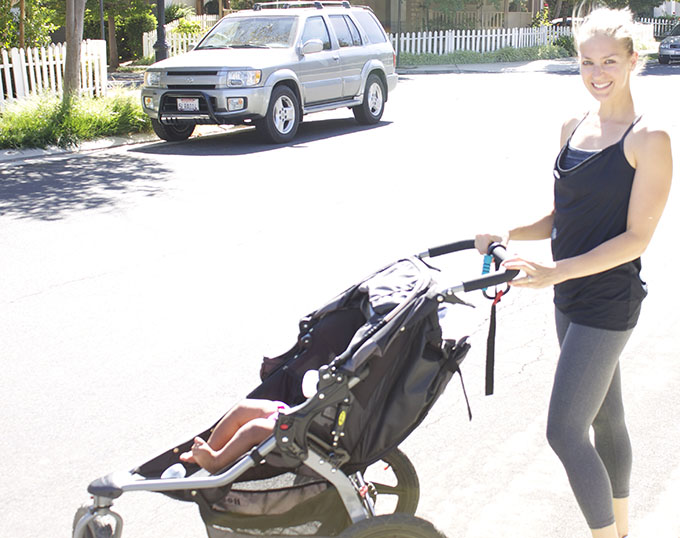 I like counting. Call me strange, but counting while running is something I've always done. I think it's because I'm not doing long-distance currently, so there's never a need to count for miles on end. And along with counting, I like my running workouts to include the baby. This way, I am able to be outside, running and spending time with my favorite little person on Earth.
45-Minute Stroller Workout
When I first started doing this workout, it took me 43-45 minutes each time. I am now doing it in 37-40 minutes.
You can call me a stroller-striding champ if you want (because yes, sometimes you'll even find me stroller stridin' with one hand), but I just call it becoming more efficient with running consistency.
I still have big dreams and lofty goals I'd love to achieve (fitness-wise), but right now, in this very moment, they seem much less important than the dreams I have for spending as much time as possible with Samarah.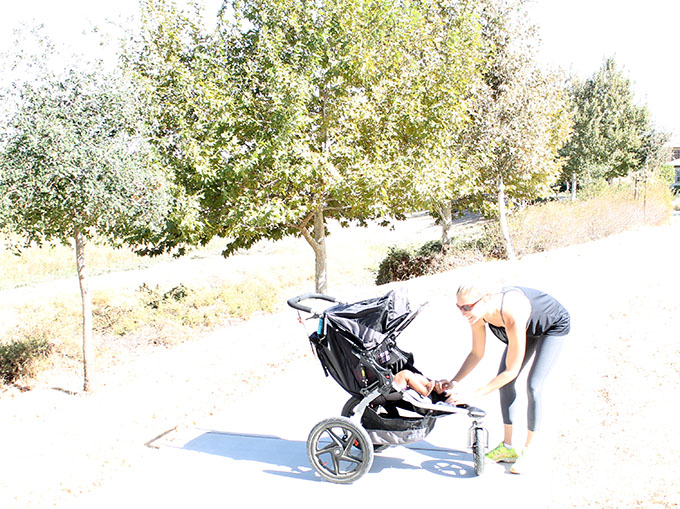 And so I include her every single second I can, in every activity I quite possibly can.
Truth be told: stylish or not, she loves her mama.
Love your guts,
SKH
You will heal. I will help.