If we had bone broth chat today, you'd comment that I'm up early. I'd tell you that even still I got almost 9 hours of sleep, but that I'm up because I'm sooooooo excited.
Bone Broth Chat
So come, sit down, let's have some bone broth chat.
Today is the day I have been waiting for for a really long time. It's kind of a combination of #45 (from list 1) meets #11 (from list 2) on my 105 in 1,095 days list. Later this afternoon, I'll head to Calistoga, California for the weekend to stay at Mayacamas Ranch for a 3.5-day detox and zen retreat with one of my favorite people in California, my soul-healing sister, if you will. According to the "schedule" (which we can do or not do), there is a lot of relaxing, hiking, yoga, meditation, writing, Vision-board making, and reading that's going to happen. Since it's so beautiful in that part of California, I'm hoping to get a nice, long run in, too. There will be no blog posts until I come back, but my goal is to find a ton of new inspiration while there.
It was a really good week for us this past week, despite the awful colds Samarah and Isaiah got (still have). Ceci got them this play tent for Christmas, and they are constantly playing in it. Even Amiya loves laying among the balls where she can explore (and work on tummy time). She's almost crawling!
Isaiah is 20-months today (even though I thought yesterday was the 13th, so I had it on Facebook that it was yesterday – bad mama). He is a hunka little boy. He never misses a meal, thinks he's funny as all get out, loves his sisters (usually) & you'd *never* know he was born a Preemie.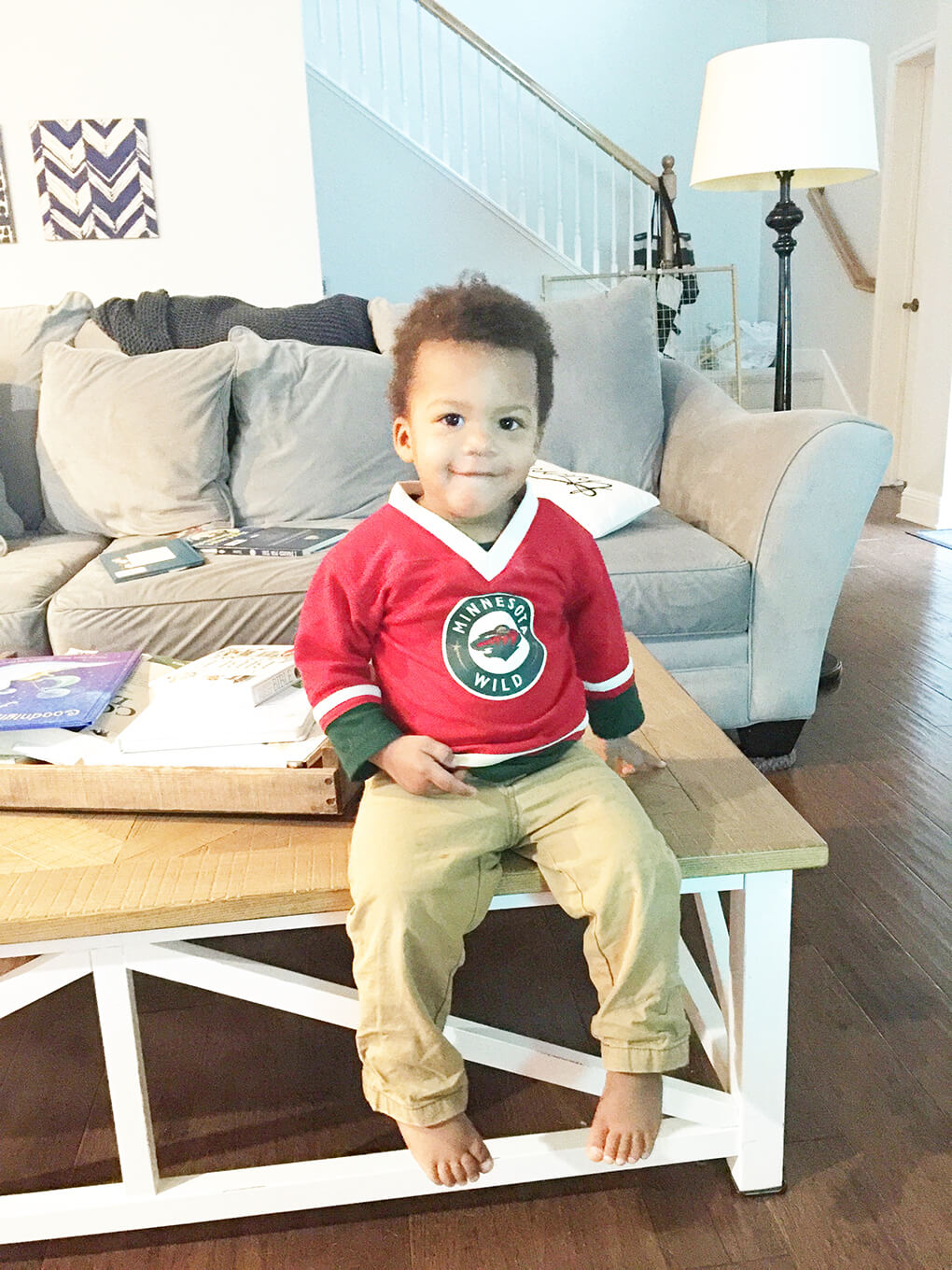 Samarah recently started saying to me, "….and when I was a little baby like Maya, I was in your tummy, Mommy." It took me back the first time she said it. She was laying on me at the time, so I just held her tight, and said, "Yes, baby, you did come from a tummy." "But," I added, "….even better because you also came from my heart because I loved you so, so, so much." I asked Ryan, "Do you think she's going to be sad someday when she realizes that no, no she did not, in fact, come from my tummy?" We both agreed that when she's old enough to understand, but not old enough to "understand" that she is likely to feel sad. I pray those feelings are short lived, and that I always have the words to express to her how crazy we have always been about her.
And this past week, Amiya's social worker called to let us know some good news. The road bumps we ran into awhile back were likely just that, bumps. There is a court date this upcoming week, and we have a feeling it's going to be a great one in our favor. I hate to even say out loud for fear of jinxing the process, but our hopes and goals include a Gotcha Day this spring or summer. It could really happen!
I signed up for Care.com after several friends recommended it. Wow! We already have a ton of interest, so now I'm just sifting through everyone's information, and will be setting up interviews in the next week or so. This is really happening….I am really going back to working more, and I know without a doubt that this is what needs to happen in this season. I was shooting some new things on Tuesday, and I realized that the "balance" of work plus family will make me a much better mother.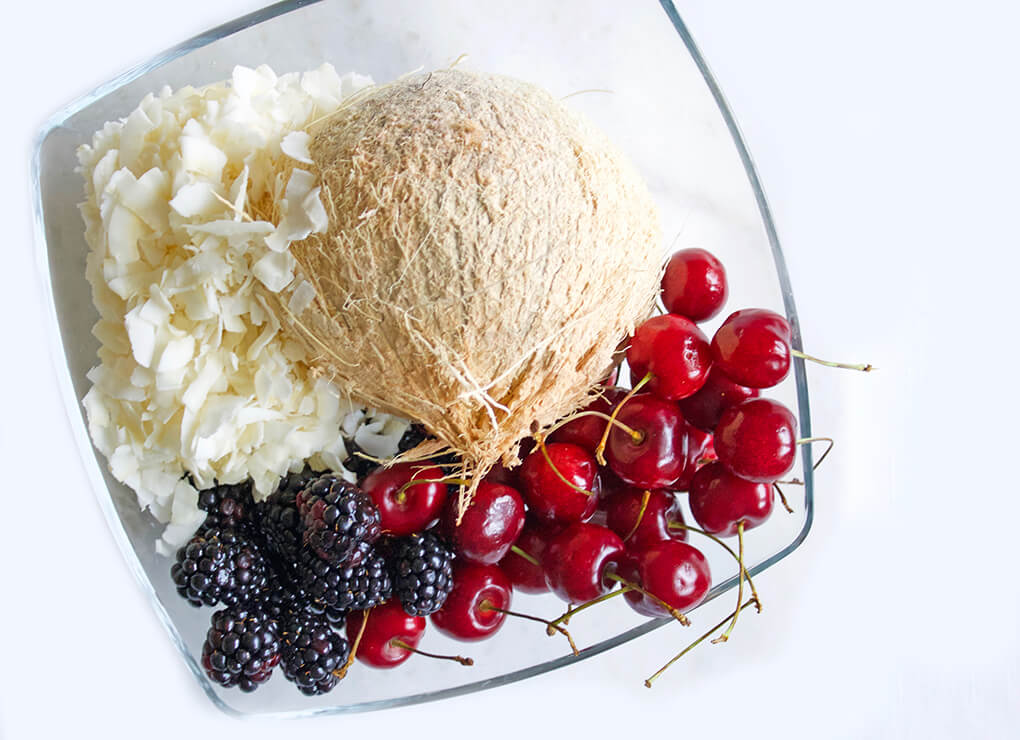 I have been running a 21-Day Gut Healing Group Program, and it's been amazing for me to watch the women start their journey off with hope and inspiration. Working with me means that you'll start thinking about things and digging for answers in places you might never have thought before. Watching ah-ha moments for them is always the highlight of my days. The endless "thank you's" make me know that running this program once per year is so worth it. Many have emailed asking if I might do another program in 2017, but the answer is, as it was when I released the program, "No." For the duration of the year, the only way I work with health coaching clients is HERE.
Now that the Hot Chocolate 15K is out of the way, I've been focusing on how to train for the next race (end of March, a half marathon). While at the ranch this weekend, I"ll write the official "plan," but this was such a strong week from a fitness standpoint, that I'm planning to keep the following structure:
1 day of intervals/hills
1 day upper body
1 day mid-length run and/or tempo run
1 day lower body
1 day long run
2 days completely off and/or Bikram Yoga
This week, so far, I've done the intervals, upper body, and mid-length run. Today is lower body. We got a treadmill (similar to THIS one), and I'm loving it because it's allowing me to easily track intervals and hills plus when it's rainy and cold, I still always have my outlet. If my workouts are interesting to you, I can post them weekly, every other week, or monthly?
We have been eating allllllll the goods this week, mostly in the form of roasted root vegetables ('tis the season). Our local farmers' market is currently not in season, so every other week, I have a Farm Fresh to You box delivered right to our doorstep. I started this quite some time ago, thinking we'd probably only use it for a couple months, but here I am, still using the service because it's convenient, 100% organic, and awesome quality. (p.s. If you want to try it, you can use code SARA7874 at checkout and you'll get $15 off your first order.)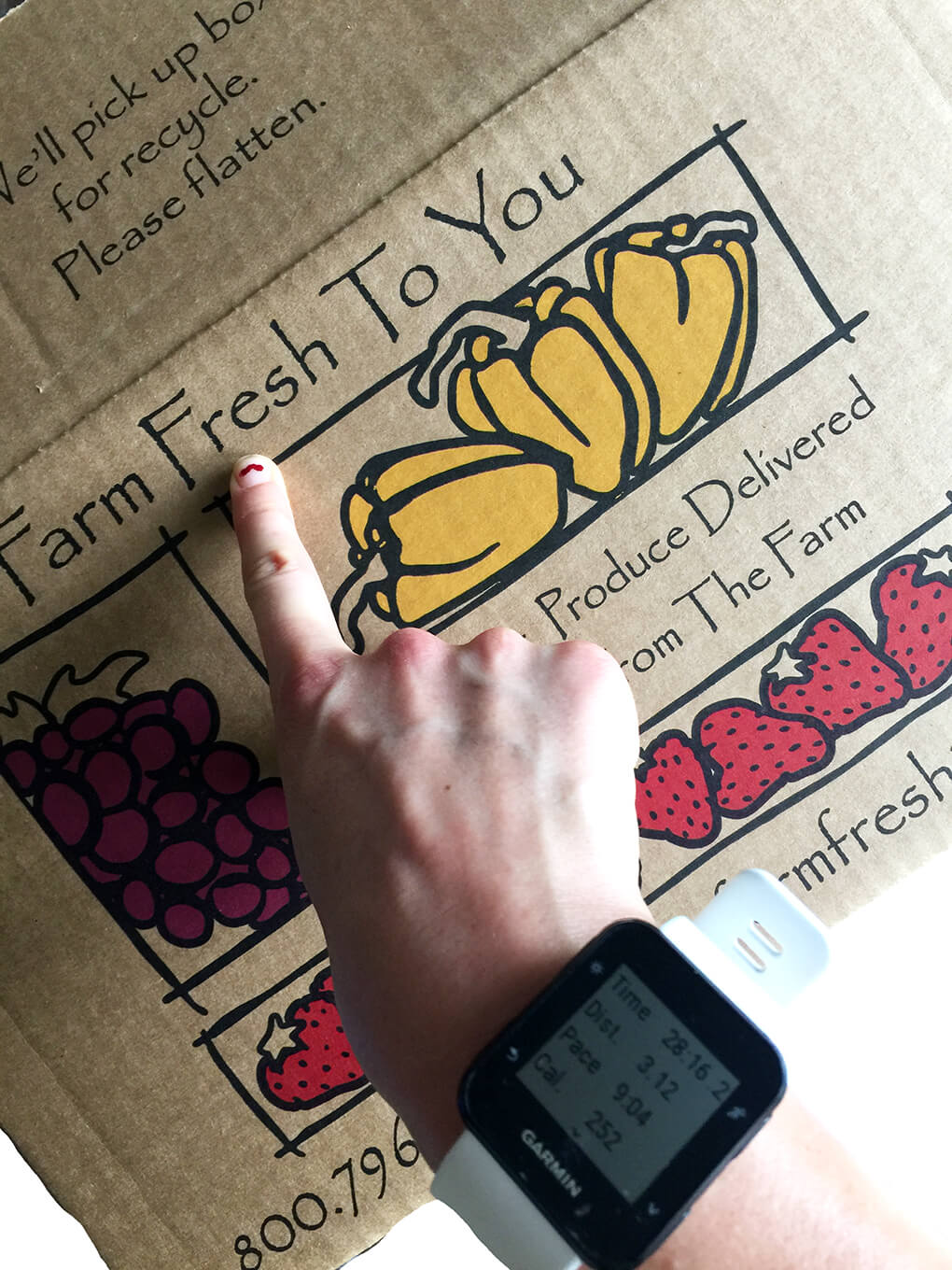 This week, I had them bring me some beets, so last night we roasted a big dish of beets, yucca, turnips, and parsnips. I doused it with Nutiva Organic Buttery Coconut Oil, salt, and pepper, and it was a huge hit around our house.
I have a feeling our meals are about to get another upgrade, too. I caved, and yesterday ordered an 8 Qt Instant Pot. Do you have one? Tell me what your favorite things are to make in it!
And finally, no bone broth chat would be complete today if I didn't tell you that it's only been a little over a week since my hardest goodbye happened. Because of WhatsApp, I feel the burden a little less, but it's still there. Yesterday someone made the comment to me, "It's kind of like your oldest has just left for college." It's true. We drove past the high school yesterday, and Samarah said, "I want to see Ceci." Yes, we all do. She sure was a gem.
Okay, I think we're all caught up, now that we had this awesome bone broth chat together today.
I love our early mornings together, and I hope you have a really wonderful day and a simply beautiful weekend.
Xox,
SKH
You will heal. I will help.