I am part of the ADAPT Academy because I chose not to move forward with the official Kresser ADAPT Level One Framework.
If you remember, I told you back in early February that I had been accepted to study under Chris Kresser. I got in purely through persistence, and I really wanted to pull the trigger on moving forwards with the in depth program, but in the end, I chose not to for 3 main reasons. There were a few questions surrounding this decision on the original blog post, so I wanted to share them here today…..
Time. If I was going to spend the money on the program, I would want to make sure I spent all the time I could studying and learning so I'd get the most out of the program. I still keep trying, but I cannot make more than 24 hours appear in the day, and at this point in my life, I truly don't have an extra few hours a day to devote purely to study. Would I like to? Actually, yes. But it's just not happening right now.
Money. We absolutely could have made the money part work, but if I wasn't going to have the time to truly focus, then I'm not sure it would have been the best use of our money. While the program isn't a $40K+ program (like many are), it was still expensive for what it was (I think maybe $10K+).
Accreditation. I may have bitten the bullet on #1 and #2 if this one would not have been an issue. Currently, the full ADAPT program is not accredited, and if I am going to spend both time and money on further education, I feel as though I need it to be an accredited program. (Chris has said the program should be accredited in the future, so I'm waiting for that.)
All of that said, I still wanted to continue studying, learning, and soaking up all the information I could from Chris Kresser so when his ADAPT Academy came around, I knew I had to give it a shot.
I enrolled almost immediately, and I am so thankful I did because the information and resources are fantastic.
ADAPT Academy
Click HERE to save this post for later.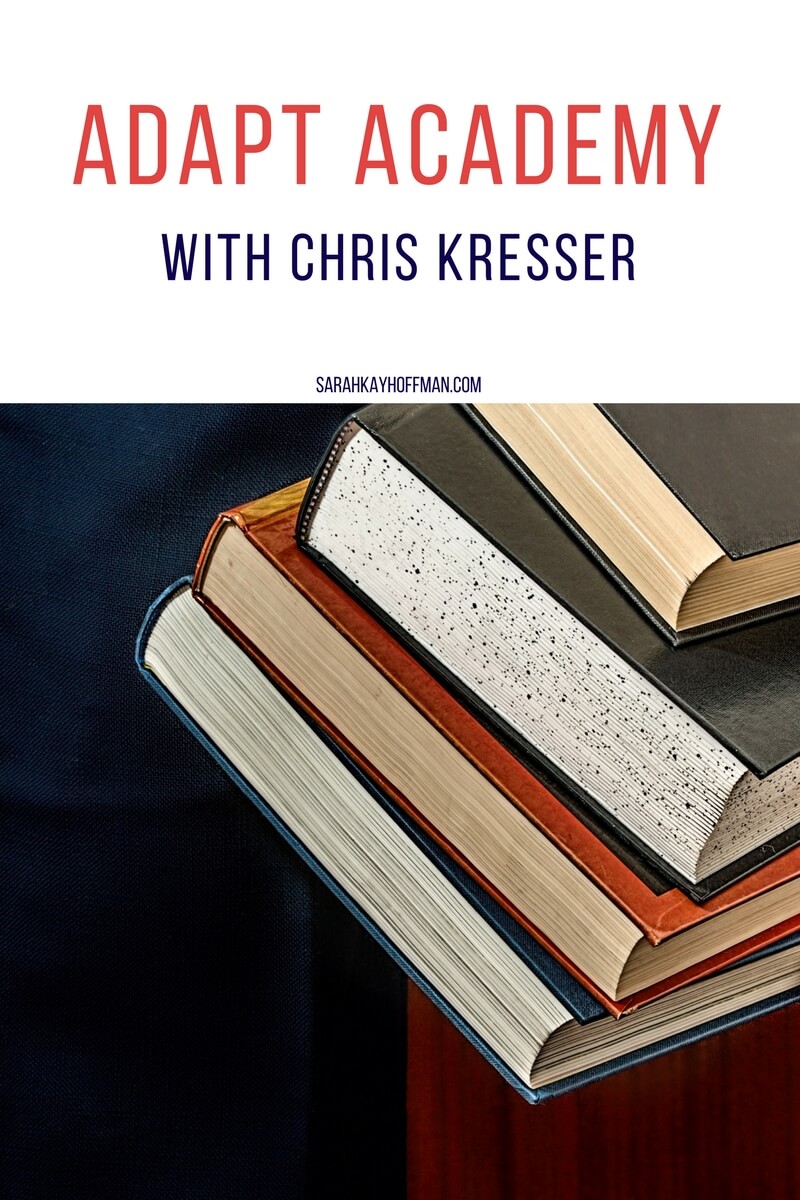 The portal is broken out into:
Quick wins. These are short courses that can be done whenever I have some extra time.
Live expert seminars. I haven't done one yet.
In-depth courses. Multi-week courses covering all three of the areas critical to your success: Functional Medicine, practice management and growth, and ancestral nutrition and lifestyle.
Community support. Forums.
Research updates. Monthly curated review of the most recent, most relevant research related to Functional Medicine.
Curated resources. Custom handouts, reference materials, and tools that make what you learn easier to use right away.
I am currently learning all about Chris Kresser's infamous 14Four program; what it is, who would benefit from it, and how I might use it for helping my clients.
There are two other courses I'm hoping to get to sooner rather than later. One is about iron, and the other is on SIBO.
Last night I watched one of the Quick Win videos – The Best Test for SIBO — And Why. What do you think it is?!
Fascinating and informative….all of it.
I'm looking forward to acting as a sponge, learning everything I can, and sharing it however I'm able.
{Note: Everything from the ADAPT Academy will mostly benefit my clients. Do make note, though, that I am typically near capacity for new clients on a month-to-month basis. You can contact me directly to inquire about availability.}
Xox,
SKH