Please don't feed my baby.
These are words you will rarely ever hear me say, but words I think almost daily.
Samarah cannot have dairy right now. If it were up to me, she would have raw milk poured over her "oats, boats and bugs" oatmeal, Organic yogurt with fruit and raw cheese at night with her daddy.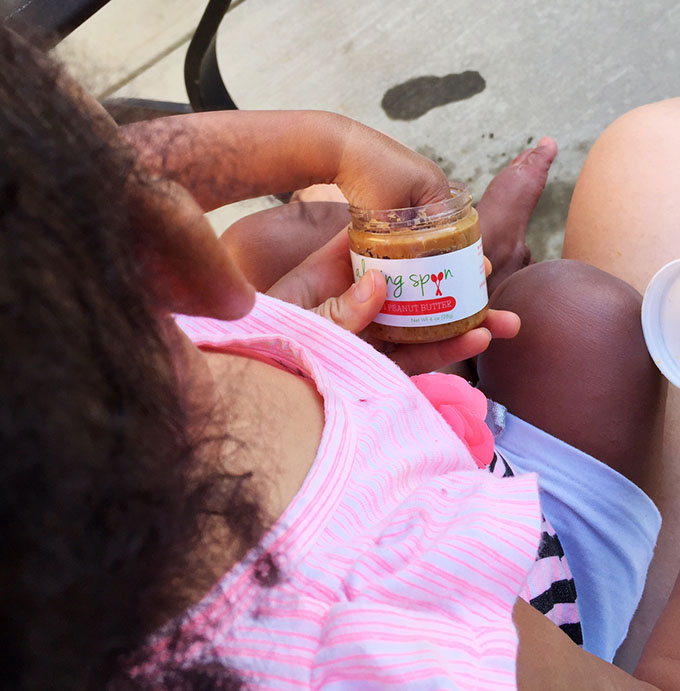 This is not me forcing my limitations upon her. This is reality; she is intolerant to dairy.
Please Don't Feed My Baby
Click HERE to save this post for later.
People feed my baby for two reasons:
Out of the kindness of their heart
Because they think I don't let her be "normal"
In the case of the former, I always understand. I just have to set very clear reminders about the dairy factor.
For the latter, patience runs thin.
I can't count the number of times people have said to me, "Oh, I feel so bad for her….she can't have Girl Scout Cookies," or "C'mon let her be normal and have Cheetos."
I used to (almost) agree, until I realized that there is nothing sad about the fact that Samarah cannot eat processed, chemical-filled junk. In America, we reward our children with things other countries ban.
And the next question, of course, is always,
Then what does she eat?
I know it may come as a shock to many, but Samarah eats things she loves – really loves – daily.
I spend a lot of time preparing food for her, and I spend even more time racking my brain around how to make her things she loves, but that also fit within how I think she will thrive. These are not only hypotheticals but instead, they are realities. She was born at 2.5 pounds and she has indeed thrived in ways doctors sometimes can't believe.
I ask myself often, "How is this, and how are these ways any different than the mother who insists you not feed her baby due to a peanut or shellfish allergy?" Our children all have special circumstances for which we are not held liable to justify to anyone or anything. They are choices we make because we know what's best for them at any given moment.
Just as my medical records and reasons why I choose to live in the way in which I do are personal so is the way in which we have chosen to feed baby Samarah.
Samarah has no complaints. (Mint Chocolate Pops – dairy, gluten, grain, soy, corn and refined-sugar free – from my summer eats, treats & desserts ebook)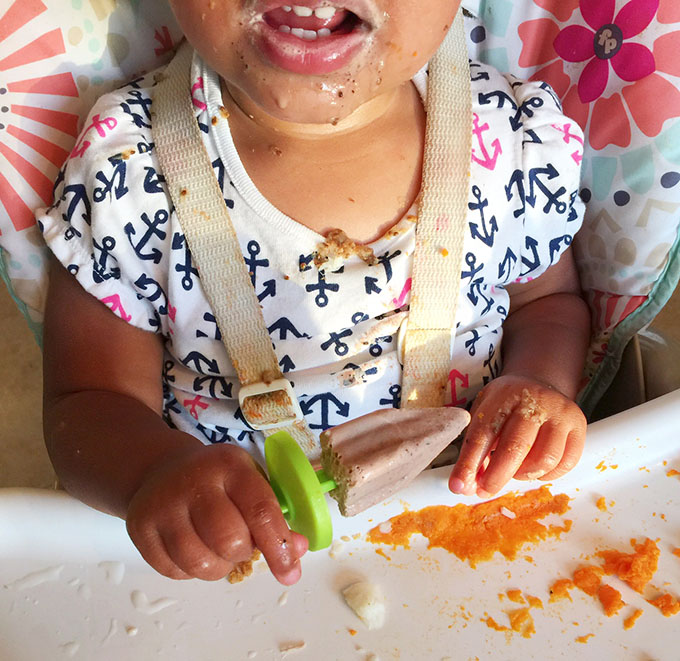 And I am perfectly confident being an alternative mama.
So what does she currently eat? Click HERE to grab it.
Updated in 2017: And then I had a toddler with gut issues, and this all became very real. Click HERE to read Toddler Gut Issues.
Xox,
SKH
You will heal. I will help.