My heart is full of a family built in my wildest dreams.
There is just something about a black and white photo. You know what I mean? When you take out the color from an image, you're left to focus more on what's in the image than the colors that make up that image. So when I saw this picture Jenni took on Amiya's Gotcha Day, I turned a version of it black and white, and I'm kind of obsessed with it.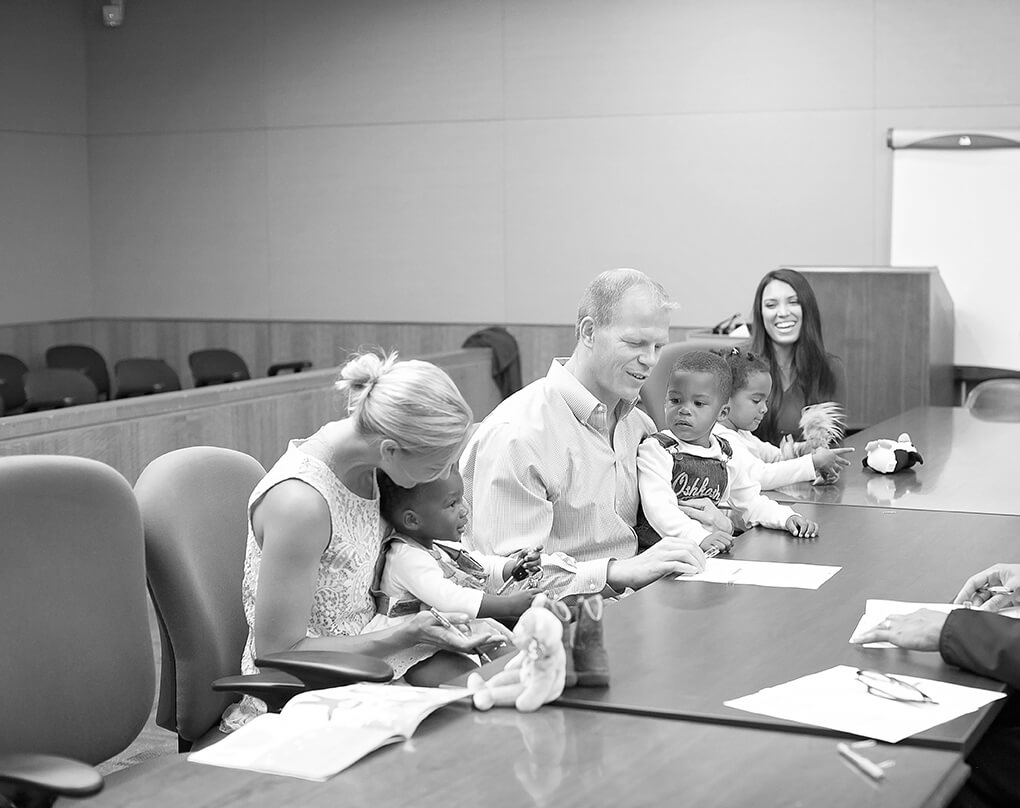 If a picture is worth a thousand words, this one is worth a million and a thousand emotions.
Maya's day in court was simple. Ryan, Isaiah, Samarah, Elisabeth, and myself. I asked Elisabeth to come with us in early August. She responded, "I'm SO excited to share this day with you guys! It means sooo much!"
I wanted Maya's celebration day to feel like a day with family. And it was. And you're super confused wondering, "Elisabeth?"
Ever since Maya's finalization, the whole "family" concept has been found scrambling through my mind. Between that picture, and this one that I was finally able to show, I have been over here all….."Holy cows I never thought this would be my life!" And "Holy cows how amazing that this is my life!"
On April 8, 2016, I wrote about A Normal Family, and then on January 7, 2017, Ceci wrote The Family We Choose, and finally on March 24, 2017, I wrote Elisabeth.
All about family. With zero birth stories.
Family Built
But recently, upon seeing the pictures of Elisabeth with us that day in court, it dawned on me that, except for Amiya and Isaiah, there is zero blood relation – for any of us, in any kind of way. (OMG Elisabeth might kill me for sharing this image, but I just can't with how hilarious it is. Isaiah was all, "Cheeeessseeeee…..I love my Be-da-bee," and Maya was all, "Stop. Just stop. I'm so over all of it.")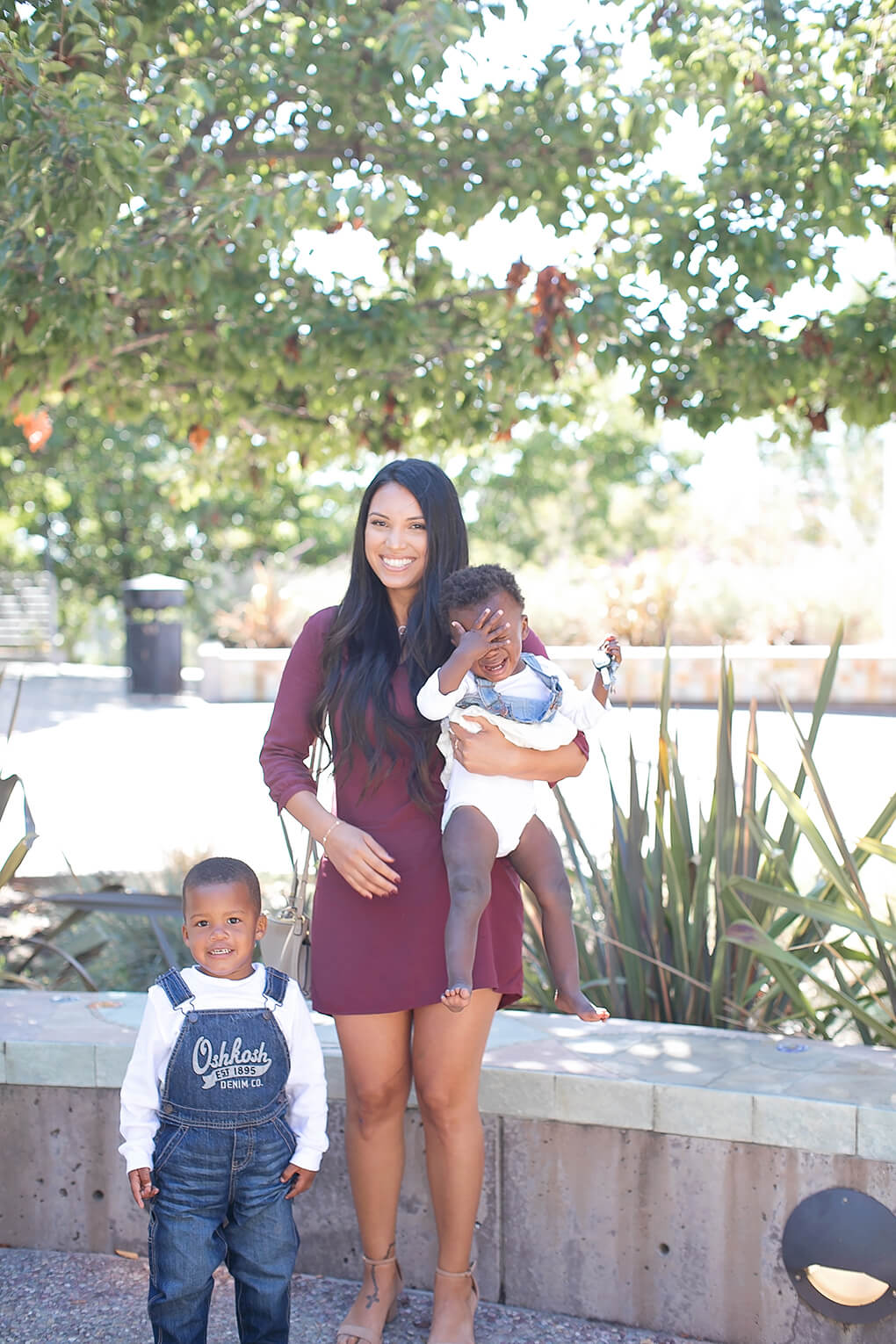 And yet there are a lot of us….7 to be exact.
The beautiful thing about adoption is that it calls you to truly understand that family is far more than blood. You start seeing how a family can be built when you open your eyes and heart and home to whatever God places right in front of you (even when you least expect it).
As a member of the Type A club, at 25, I would have loved to do family planning – you know, where you get married and then have a baby every 2-3 years, like clockwork, until you call it a day. They would all look like Ryan and me, and we would have the same blood. People would throw us baby showers, and no one would question why we have these little beings.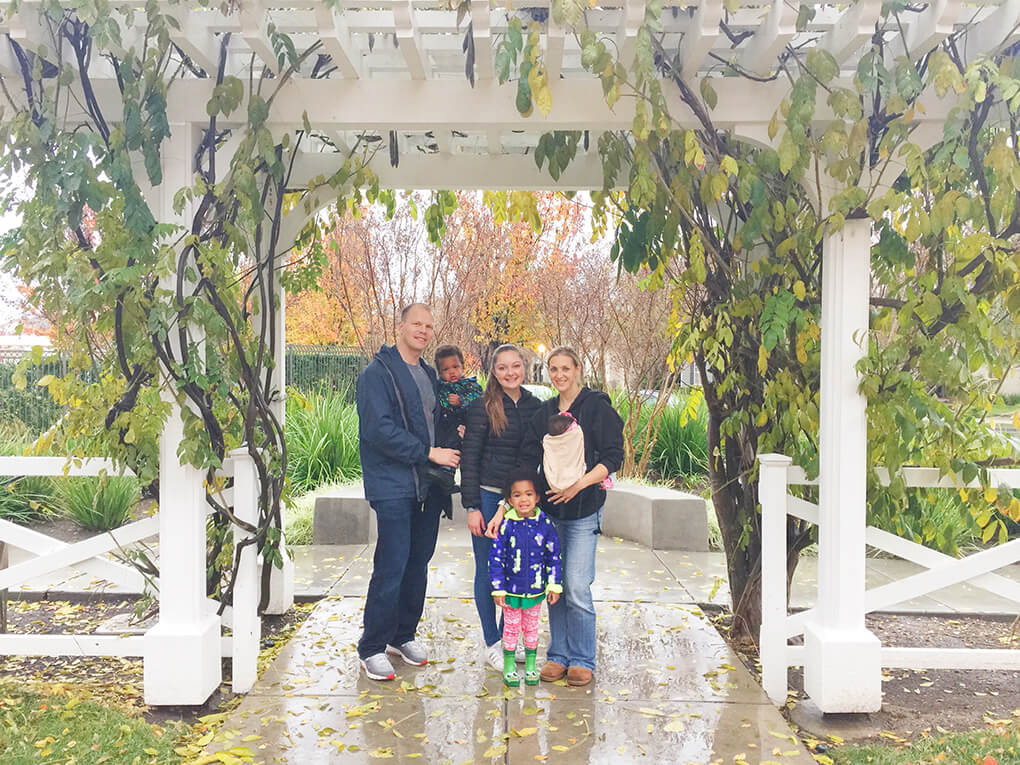 Instead of me planning life, life (God) planned me, He planned us.
Samarah placed. Isaiah placed. Ceci randomly comes from Italy, placed. Elisabeth placed at the mall. Amiya placed.
My heart is full of a family built in my wildest dreams.
We are so very different…..different skin colors, ethnicities, primary languages. And yet, while I physically see the differences, I don't see us anything but family.
Nothing is normal about this family built, and yet everything so beautiful because of it.
p.s. Now to get a picture with all 7 of us. Hmmmmm…….
Xox,
SKH
You will heal. I will help.