Welcome to A Gutsy Girl. This is the A Gutsy Girl mission.
My name is Sarah Kay Hoffman. I created A Gutsy Girl in 2012 as a way to create and cultivate a community filled with darling women. Darling women who just so happened to have IBS and/or IBD and/or anything else that would accompany them.
This is the A Gutsy Girl mission.
A Gutsy Girl Mission
Click HERE to save this for later.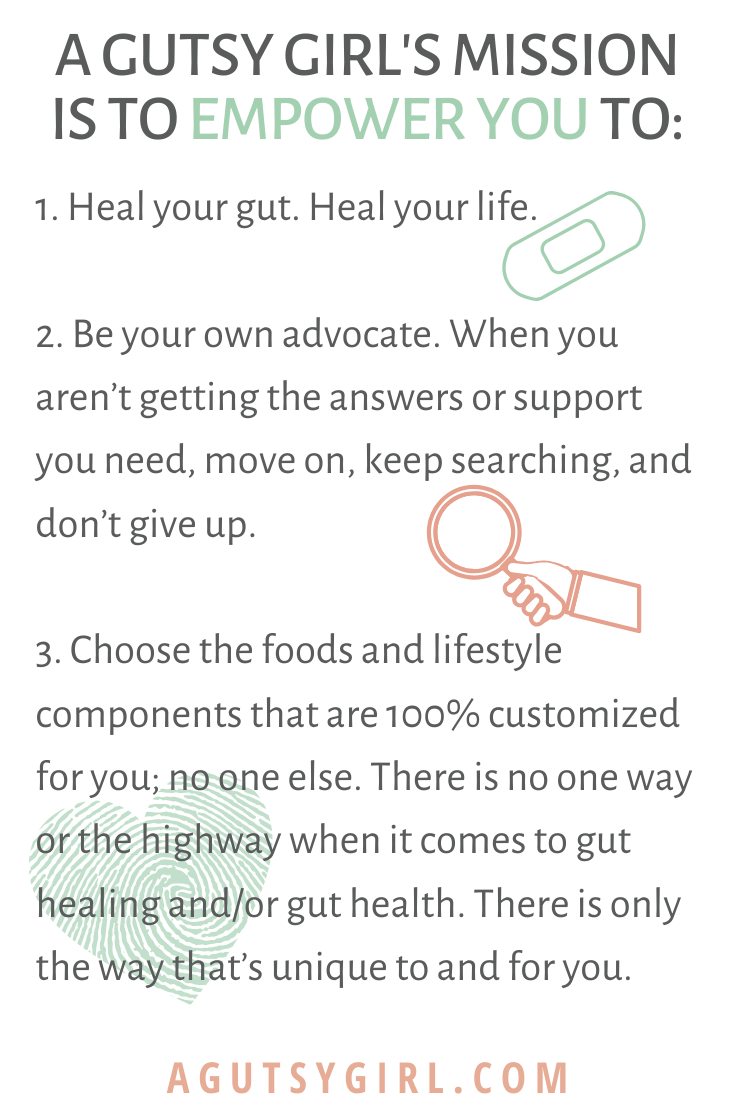 Heal your gut. Heal your life.
Be your own advocate. When you aren't getting the answers or support you need, move on, keep searching, and don't give up.
Choose the foods and lifestyle components that are 100% customized for you; no one else. There is no one way or the highway when it comes to gut healing and/or gut health. There is only the way that is unique to and for you.
Striving
With A Gutsy Girl, I'm not striving to be everything to everyone. The goal is to be exactly what women who have IBS and/or IBD need because the road is long and hard; the issues complex, far and wide.
If, by following this website, diving into any of my e-books, following along with my book, working with me 1-on-1, or doing any of the many other things I offer (both free and paid), you achieve numbers 1 – 3 above, then my mission has been made complete.
I've already traveled the long and exhausting road; seeing you suffer for the same length of time is not the goal.
Are you ready now?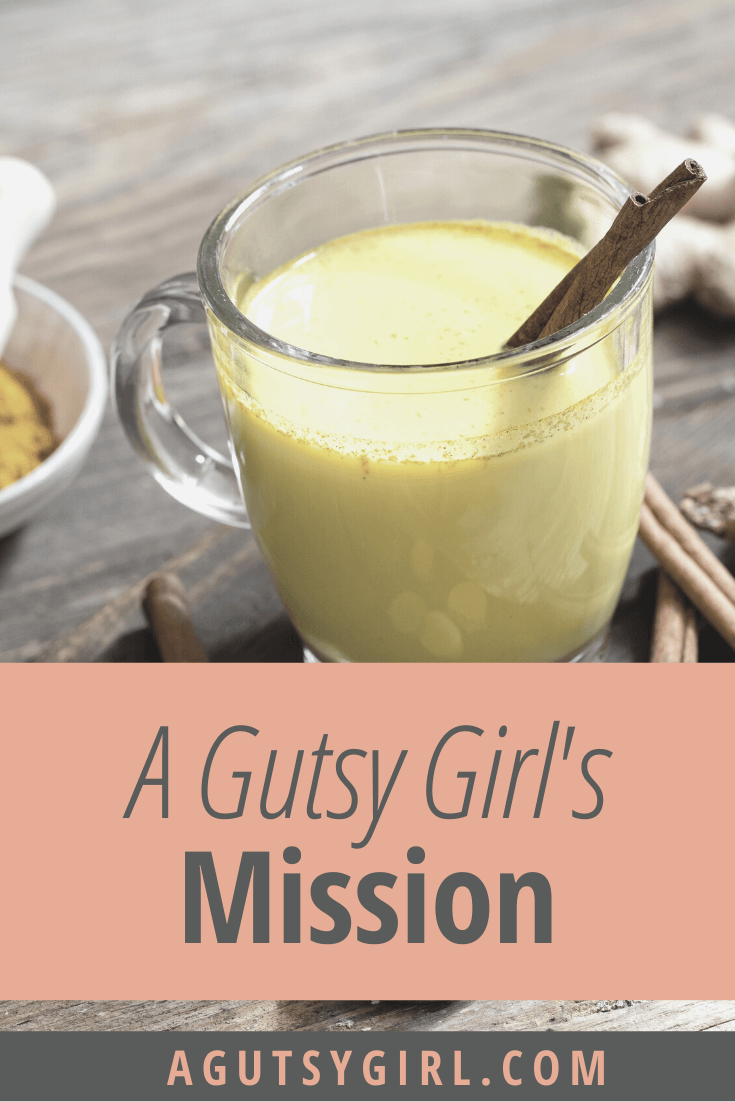 Learn more:
Xox,
SKH