*This page is dedicated to all gut healing group program sessions I run.*
CANCELLED: The next Gut Healing Group Program begins Tuesday, January 2, 2018.
As always, space is limited to just 9 spots. (Once they are filled, I will start a waitlist.)
Click HERE to secure your spot now.
Gut Healing Group Program
Click HERE to save this information for later.
The first time it ever registered with me that perhaps my stomach issues, bloat, joint pain, fatigue and mouth problems were caused by food and lifestyle was in January of 2006.
From January 1 – January 21, I did the first "detox" I had ever done in my life.
On days 1- 18, I was on autopilot.
On day 19, I felt worse than ever before.
On day 21, every single problem I ever had was seemingly gone.
On day 22, post detox, I went back to my old life, with habits that my body was clearly rejecting.
On day 23, I was back in misery.
Upon making this correlation, my life was never the same.
If you have not read my story yet, you can read it HERE. If you have, then you know that I basically made it my mission to heal holistically (as much as I could anyway), and then after graduating from the Institute for Integrative Nutrition, teach as many other women as possible how to also begin their own gut-healing journies.
Through this 21-day program and my e-book, it is my hope to provide you with this same proof and hope.
Spaces for this program are limited to just 9 people, so if you're ready to sign up, don't wait! (Did I mention the program is only $97?)
January Gut Healing Group Program
Click HERE to save this for later…..just don't wait too long:)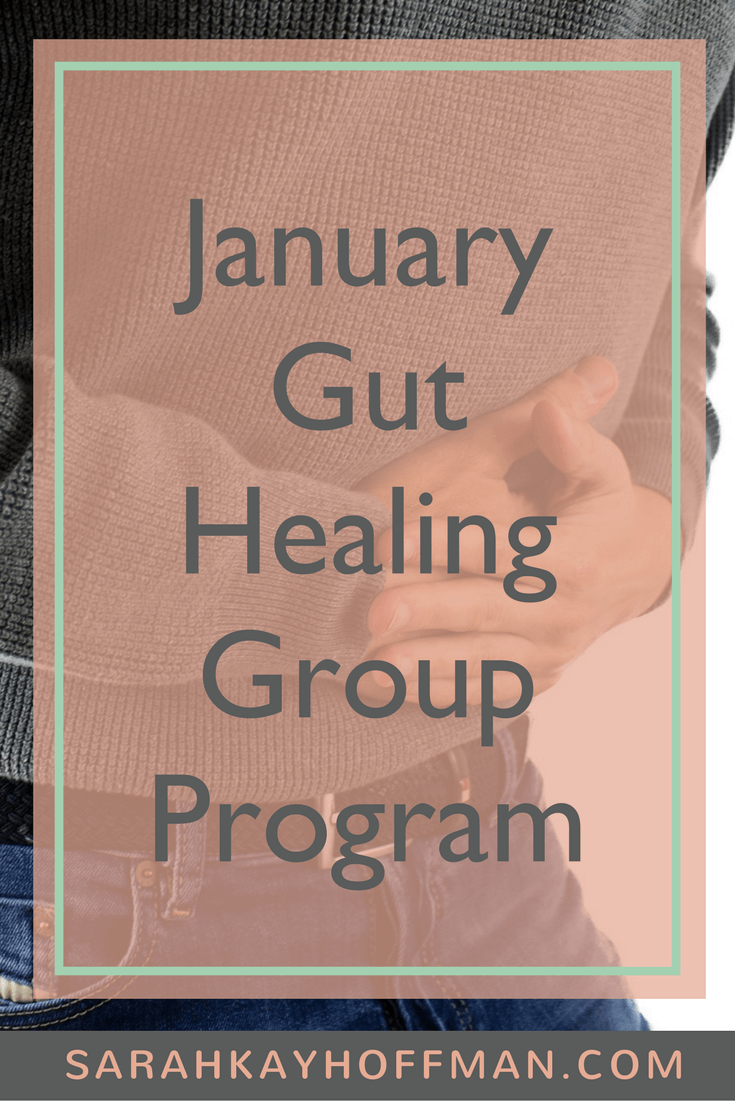 I have run this private group for several years now, and each time I do, women in the group make life-changing discoveries that help them feel better almost instantly.
I believe that the gut is the most important part of our bodies. It can influence everything from your mood to weight and even your sex drive. In fact, 70 percent of your immune system is located in and around your gut and your overall well-being is related to the health of this very fragile yet mostly forgotten about body part.
However, I also now fully believe that sometimes when we have found ourselves at rock bottom with IBS and/or IBD misery, what we think is helping us is actually the thing hurting us. This "thing" is sometimes food, sometimes a lifestyle element, but more often than not, it's that we have fallen into the trap of thinking that if we could just fix "that one thing" it would all be better.
I'm here to tell you…..there is no one thing.
You don't need to focus on any one thing any longer.
Click HERE to join now.
January 2018 Program Details
When
Tuesday, January 2 – Monday, January 22, 2018
Where
Online, in your own comfort zone – wherever that might be
Cost
$97.00 (p.s. Read: Ways to Spend $97 in 21 Days.)
This Program is For You If…
you have been diagnosed with or think you might have SIBO (see: What is SIBO?)
you have so many SIBO questions and are not even sure where to start

you are looking for group support

around your health and wellness or to start a healthier lifestyle
you have "tried everything" – diets, cleanses, supplements and more to no avail
you don't want to count calories
you want to learn various time-saving, healthy

cooking and baking methods

you want to learn about "healthy" not "fad" foods
you want some fresh, new ideas that are tailored to the things you enjoy and your own personal lifestyle
you want to learn how to save time while still eating well
you want to learn about new foods you've been curious to try and how to prepare them
you have ongoing bothersome symptoms like allergies, bloating, frequent colds, aches and pains and more that you want to get to the bottom of once and for all
you have a positive attitude and are open to learning new things in a supportive environment
you have tried all the low-fat, low-calorie diets to try to get your IBS and/or IBD to calm down, but none have worked
you make changes, not excuses
you need to understand more about testing (tests you should be asking for from your doctor)
You're not ready to work 1-on-1 with me yet
you love extra thoughts, ideas, and interaction with other women who are facing your same daily battles
you know lifestyle is important, but you can't seem to figure out how to make your life work for vs. against you on a daily basis
you are trying to understand different dietary approaches to help you heal
you are sick and tired of being sick and tired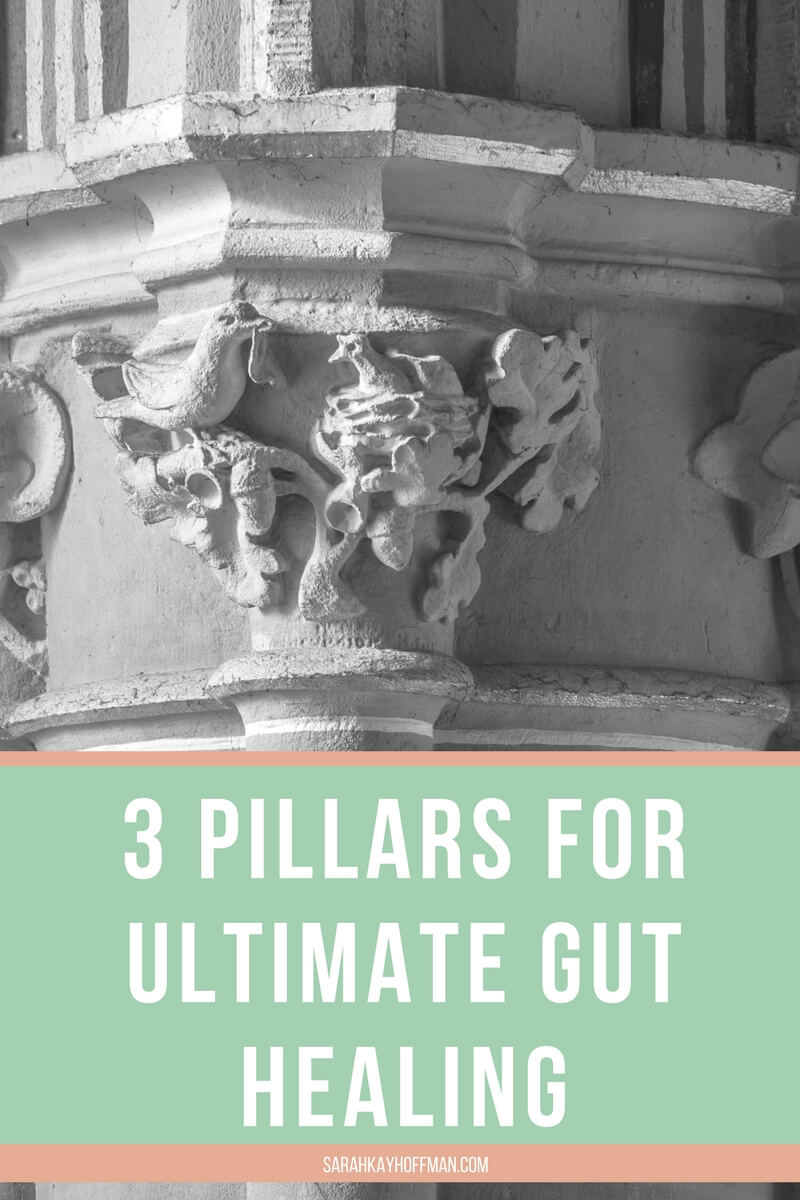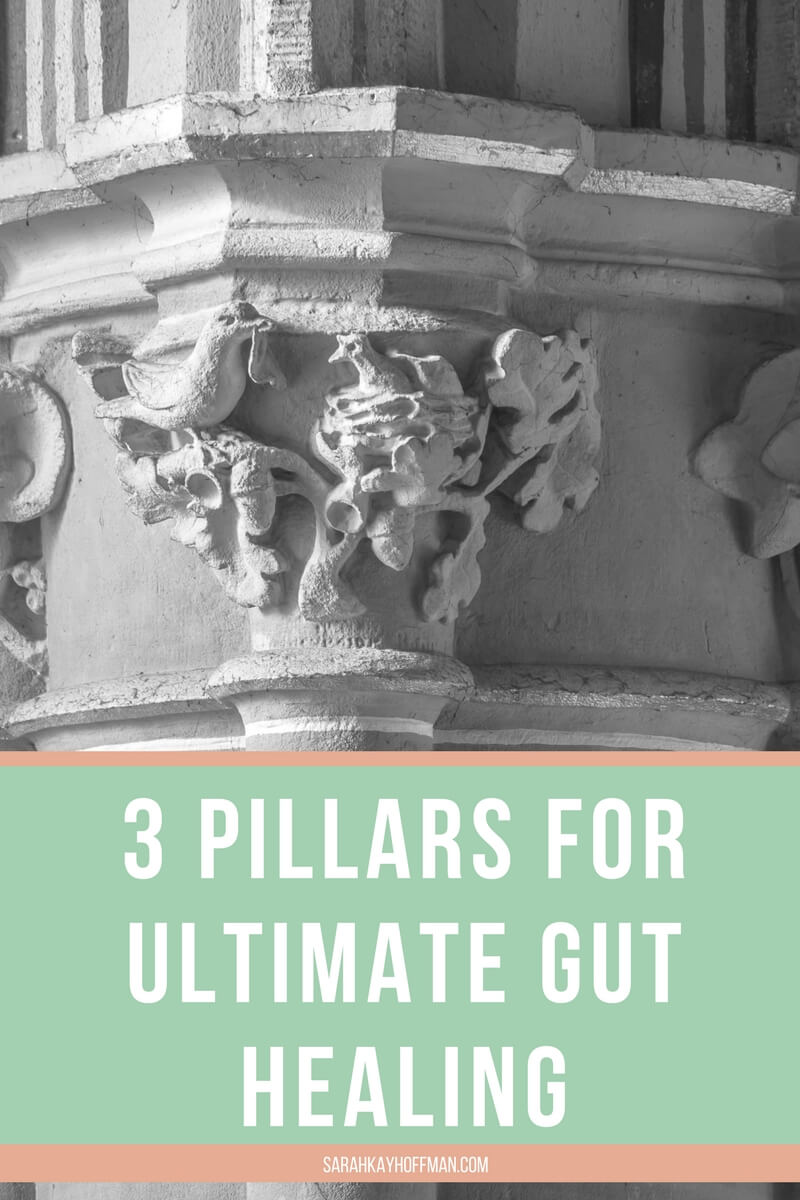 3 Pillars for Ultimate Gut Healing
We'll work from my 3 Pillars for Ultimate Gut Healing.
Food – with an emphasis on food for SIBO (the right food for your body): 70% of your immune system lies in your gut. Your overall well-being is related to how healthy your gut is: i.e. digestion and gut bacteria. What you eat (or don't eat) can have a tremendous effect on not only your healing progress but also your daily energy levels. The foods that fuel you and zap you of energy are different for everyone.
Diagnosis (too many people are using Dr. Google to diagnose, but this is a very slippery slope) This is one of the biggest question topics I am asked: What tests should I ask for? What is doing a test for XYZ like? What do my test results/numbers mean? Should I get another opinion? Etc.
Lifestyle (this includes movement, stress reduction and other critical lifestyle factors) A huge part of healing the gut (and SIBO in general) is managing stress, finding time for exercise and movement and maintaining a life balance that helps you flourish. We will go over tactics, new ideas and strategies for all.
What You Will Get
21-day days – Group Gut Healing Program – based on my e-book, The Gutsy Girl's Bible: an approach to healing the gut with inspiration, additional information, resources and more (ex. If you have SIBO – or think you might – I will help you understand how to tinker with the 21-day program food lists for SIBO)
An Electronic Food Journal (if you want one) so you can track the changes you're making with how you're feeling, noting symptoms and other ah-ha moments you begin to have (alternatively, I am happy to help you start your own Gut Healing Bullet Journal)
A copy of the following e-books, if you do not already have them: The Gutsy Girl's Bible: an approach to healing the gut, 2.0 (exclusive recipe version) + summer eats, treats and desserts + AIP Bread + Excel Spreadsheet for the Travel Guide. ($25.92 value)

Access to a private Facebook group for the duration of the program and beyond

30 minutes ONE time during the 21-days designated for an office hours chat session where we can come together as a group to discuss, and where you can ask questions for the whole group + my input (this session is likely to be held during the week, at night)

1 day of personal emailing with me (this is a $75 dollar value alone)
A copy of The Gutsy Girl's Bible: an approach to healing the gut, 3.0 (when it's released)
Yes, all of that is included!
2017 is waiting for you to finally start making headway with your gut, and SIBO in particular.
Not interested in a group program, but instead 1-on-1? Click HERE for more information.
Ready now?! Click HERE to join!
See you soon!
Xox,
SKH