Do you have IBS and/or IBD and you are looking for a personal health coach for IBS and IBD healing assistance?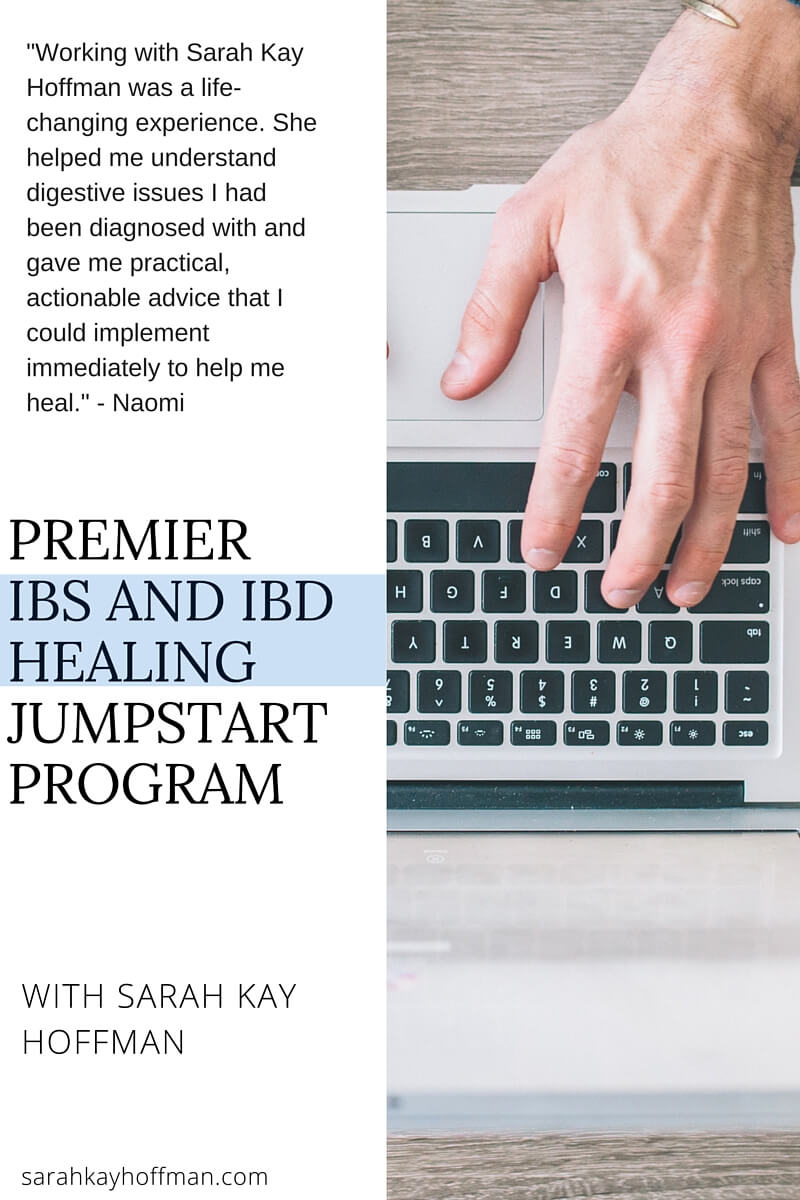 My name is Sarah Kay Hoffman, and I want to be that person for you! Click HERE to learn about me, and then dive in below to learn all about this program.
Premier IBS and IBD Healing Jumpstart Program
Price: $399 
The Premier IBS and IBD Healing Jumpstart Program is a one-month program (4 total weeks).
What You Get
Week 1: Gut Check
(Begins within one week after you submit to me your 7-day current food journal, sometime during the first week of the month.)
Week 1 includes the full Bay Area Gut Check Health Coaching Program (which is how you decide if you want this program to be via phone or in-person session.)
Week 2: Practice and Habits
During week 2, you will practice and create habits around everything we did during week 1.
IF you need help with a "grocery shopping list," I will provide assistance on building it with you.
You will also have another full day access to me via email for any and all questions.
Week 3: Practice
During week 3, you will practice anything you want as it relates to my recommendations. This could be diet or lifestyle, and the goal is for you to begin noticing immediate changes with just some simple, unique (just for you) changes to your life.
You will have two days of email access to me for all of your questions.
Week 4: Moving Forward
During week 4, you will have a very clear understanding about how diet and lifestyle have affected your life. At this point, you will be making even more observations and will likely have new things pop up for questions. We can go back-and-forth, and you will really be able to drill down and fine tune.
Since this is your last week, you will have 2 days of  email access to me for questions.
* This is an exclusive program. Because it is a Premier Program, I am only able to take up to 2 clients per month. February is full. I am now accepting for March, April, May and June, 2016.
Click HERE to purchase the Premier IBS and IBD Healing Jumpstart Program.
Please CONTACT ME upon enrolling.
{If you enjoy my posts, recipes, our adoption story + the blog in general, be sure to place it in your feed or subscribe to my email list.}
Xox,
SKH