In running, and in life, mile one is always the hardest.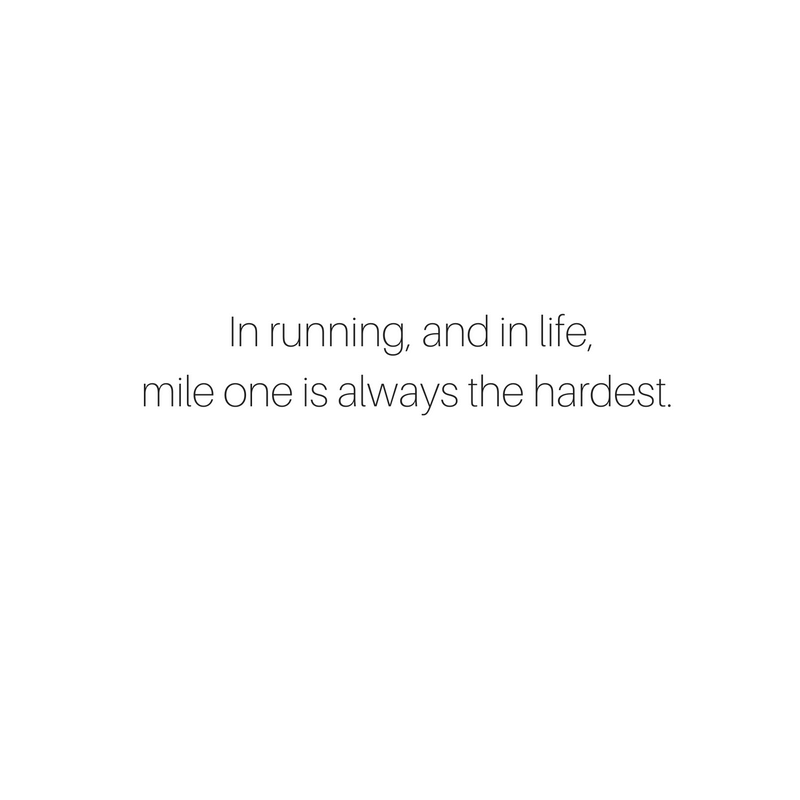 In high school, I joined the track team for one season. Because I had no endurance and was an awful runner, I thought I'd "just run" sprints, the 50 or 100 and/or be on relay teams where I'd run no more than a 200.
I wasn't good, at all, not even a little bit. In fact, towards the end of the season, I thought I'd try a new part of track and compete in the shot put. I'm laughing as I write that. I mean, can you even imagine me doing the shot put? It basically just got worse and worse, and then my track days were over.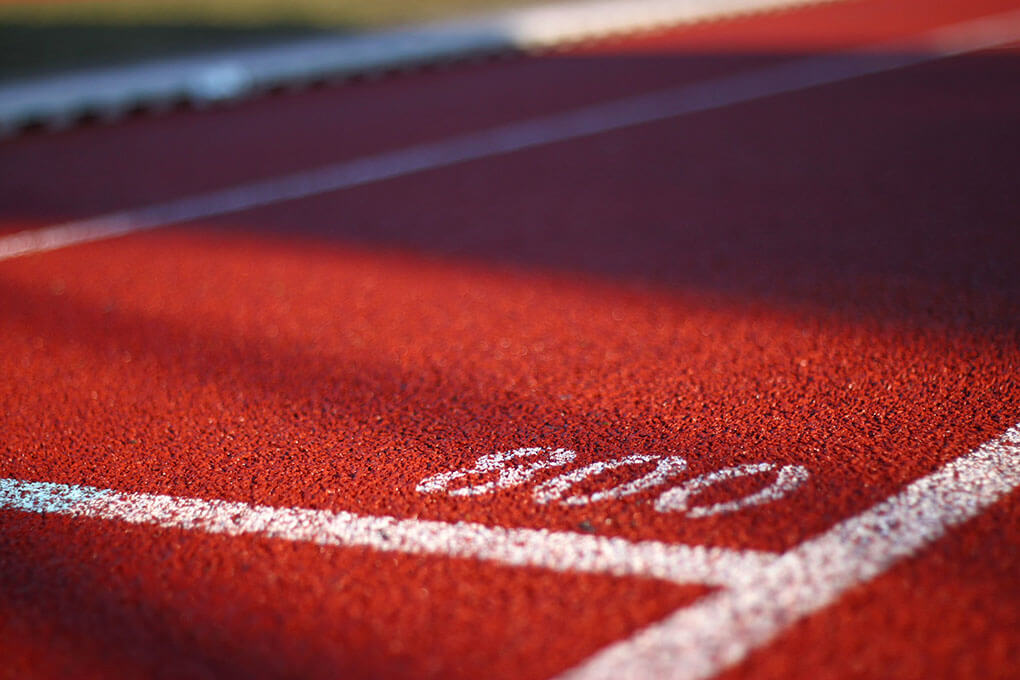 I ran about a 12-14 minute mile in high school, and because the mile was so hard for me, I thought I'd never be a runner. I couldn't sprint, and I also couldn't do the mile (aka a "long run" for me back then).
I almost quit running altogether. Surely I was not cut out for it.
But then in 2008-ish, I picked it up again. At that time, it was merely just to "lose weight" for my wedding. Nevertheless, I became hooked on running.
And in 2009, as some of you who have read my blog since the beginning, I became a Nike Human Race Ambassador. I lead a worldwide virtual team of over 1,000 people to run a 10k virtually with me in October of 2009. All the while, I had been training for my first half marathon, and this 10K.
My friends who knew me back when always joked that I used to run "like an elephant," and was the last person they would ever think to be a runner.
But here I am, years later, and I am still a runner, still hooked on it.
Mile One
These past two weeks with getting back into my running groove have reminded me about mile one.
Even at the peak of my running physical fitness, mile one was always hard. Mile two was not much easier, but by the time I hit mile three, four, five and six, I had finally found my stride.
Yesterday on my 5-mile "long run" (" = because that's not even long), I thought I might die for the entire first mile. All I kept thinking was, "Is this the day when I start hating running?" But then, like clockwork, I looked down at my watch to see mile 1.40 hit, and in that moment I realized I was back to a 3-3 or 3-2 breathing pattern.
And every single time I run, my splits show it. (The below splits are from my run yesterday. Make note that it stops at 3.9 miles. It was abrupt, and I was super grumpy. My phone still had 50% battery life but turned off and wouldn't turn on again. And with that, I immediately ordered my new White Garmin Forerunner 35 Watch. Should be here tomorrow!)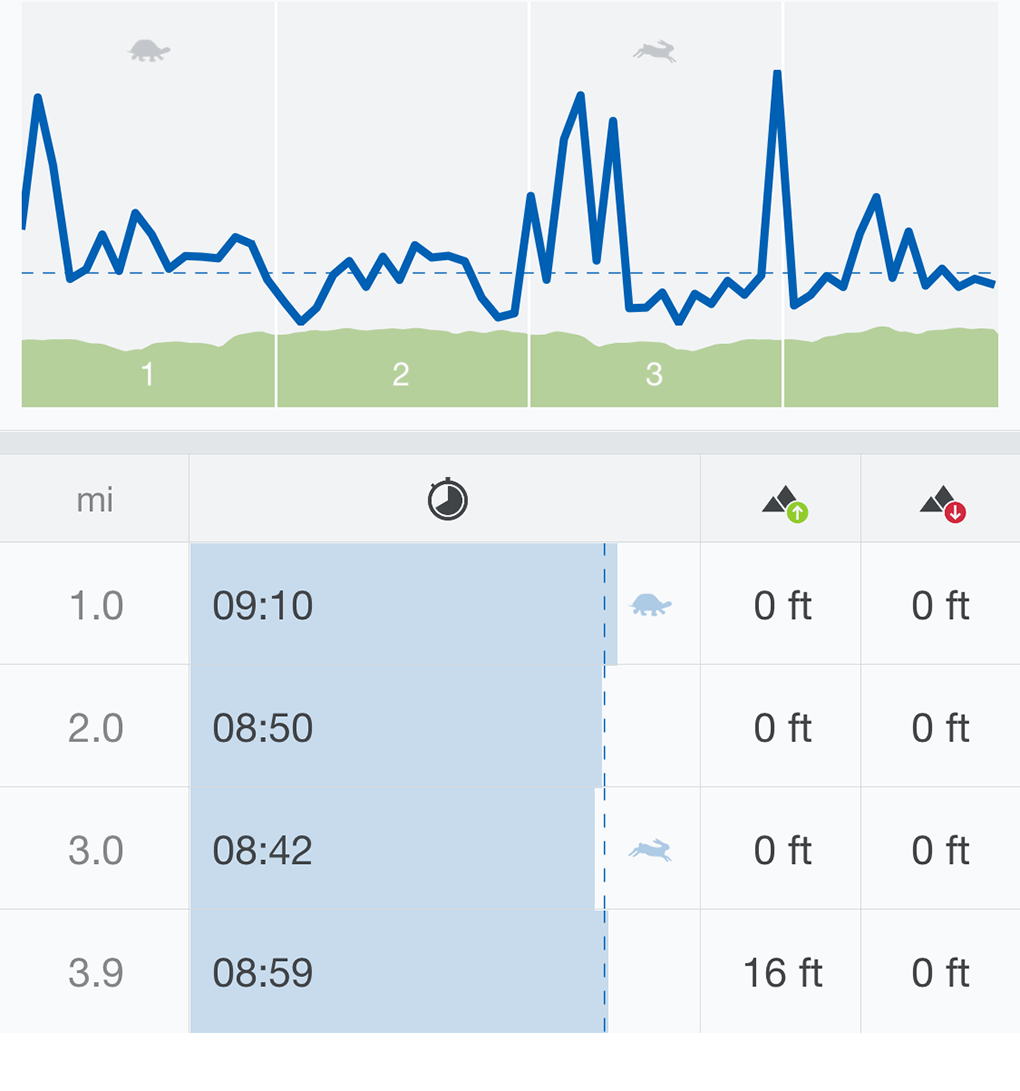 The longer I run, the easier it gets. My goal was to stay about a 9-minute mile yesterday (or about 1 minute more than my ultimate race pace). Somehow, my body goes on autopilot and just picks up speed. (Side note: I can't wait until I've trained long enough in 2017 to see that 9-minute marker even greatly reduce!)
Like Life
I've been thinking about this concept a lot during this past week.
I always thought I'd never be able to do anything but sprint because I never got past the parts that were painful. In other words, up until just several years ago, I didn't allow myself to go past mile one because it was just "too hard."
Turns out, I'm not made for really anything less than 1.4 miles.
It has taken me almost 34 years to realize this.
I think about running so much like life because the parallels are always there.
How often do we quit too early? How often do we "tire" before we have reaped the real benefits?
We go and go and go because we believe it will be worth it, but for those things that are truly worth it, sometimes we never even get the chance to see them come to fruition.
We give up just shy of where the comfort zone begins.
Motherhood even shares so much of what I'm learning by making it to mile 1.40. Like mile one, the struggle is real, but thinking it's going to be like that for all 13.1 (or 26.2!) is not reality.
In running, like life, it just might take awhile to find the right stride…..the one where we are soaring vs. struggling.
The key is just to make it past mile one.
Xox,
SKH
You will heal. I will help.