From small beginnings come great things. – Proverb
We have received so many cards and gifts since she came into our lives. It's unreal, really.
The above quote was on the front of one of the cards.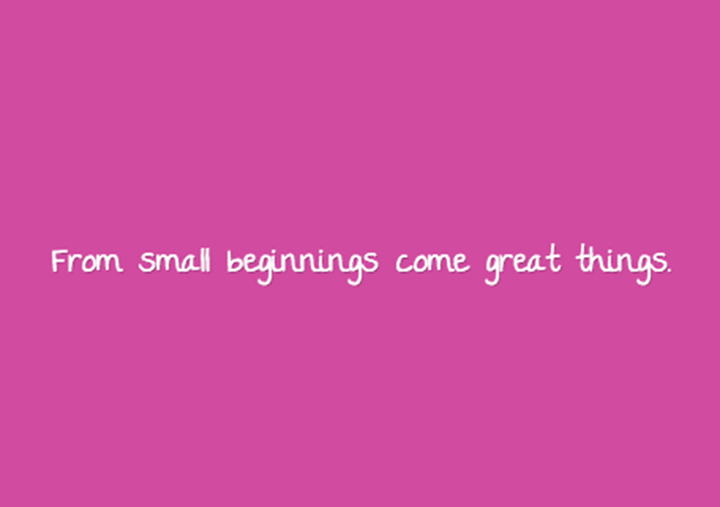 Today she is finally full-term!
Our little legume turned 3 months old on Thursday, December 12. On that day, she weighed but just 7 pounds and 13 ounces.
Yesterday marked 1 month since we brought her home from the hospital.
Today I think about what might have happened, had she been just born today. The chances of her finding her way to us would've been slim.
It's not easy being a Preemie. There were over 3 full months when her body and brain were unable to fully develop. We have some small challenges, but I am becoming more and more confident that everything happens for a reason; everything happens in its time.
She is a small, super-tiny and yet overwhelmingly gigantic miracle.
She has brought more to my life in the past month than I can quite possibly describe.
I have learned more about myself, my faith and my desire to be the best mommy in the whole wide world.
Something so small is turning out to be the greatest addition to our lives.
We are not thankful for December 15, 2013 – her "due date."
We are thankful for that fateful day in September when she came into this world, ready or not, right or wrong…..
Just waiting for us to love her.
Love your guts,
SKH
tanned and with the wool on
louis vuitton outlet JFK's bomber jacket sells for