When I say, "I took this multi-vitamin for 7 days and here's what happened…." do you remember the multi-vitamin I'm referring to?
Let's take a stroll down memory lane with the first two posts in this series:
I told you this would be another post in this series.
In the end, I ended up taking it for longer than 7 days. But I started taking it when my family began getting sick; I never stopped then.
Here's the story.
I Took This Multi-Vitamin for 7 Days and Here's What Happened
Click HERE to save this post for later.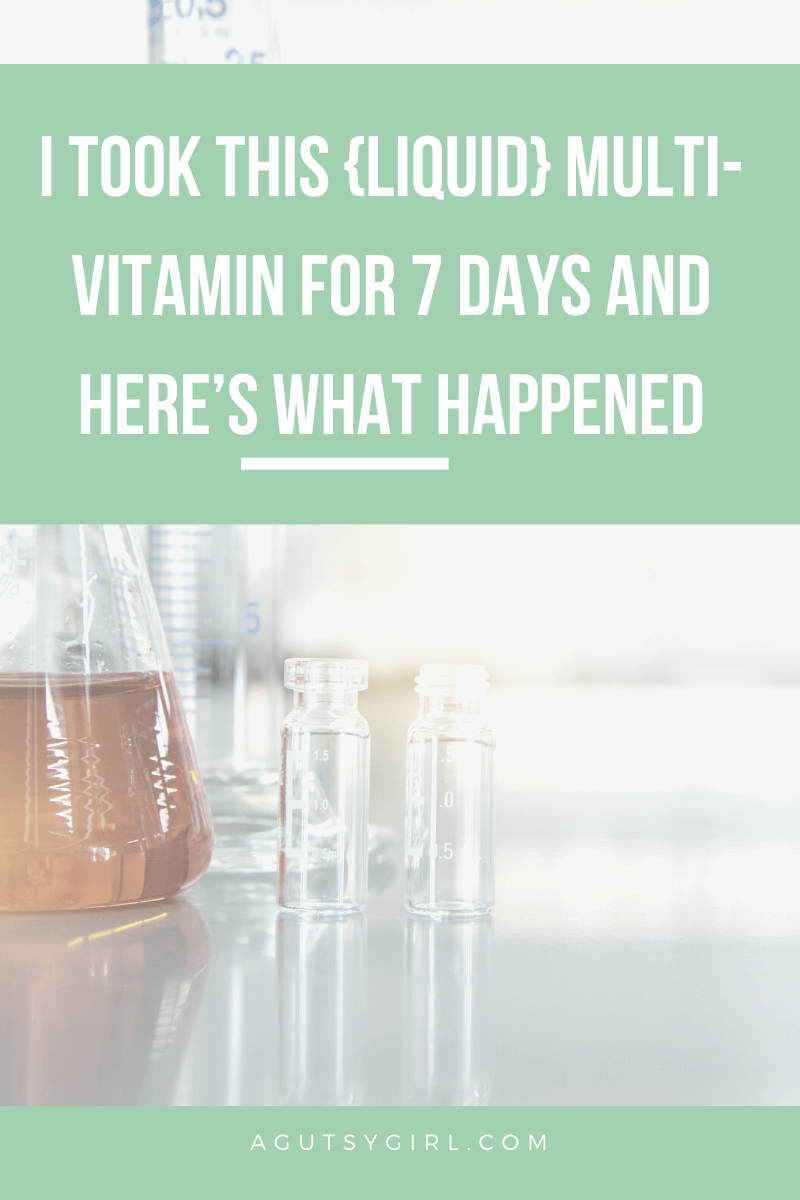 Winter illness started in our house November-ish, if my memory serves me right. And I believe just this past week was the first week no one was sick.
Anyways, in November there were a lot of common colds (the kids) and Ryan got really sick with Walking Pneumonia. Around this time, I developed a cold and my throat was really sore. Two days in, and I started taking (for the first time) the DL.MD Liquid Multi-Vitamin Supplement.
Beginning of the 7 days
That day, I took a dose in the morning, and a dose at night. The directions are clear that you can do this:
In periods of stress or when your diet isn't at its healthiest, take two teaspoons daily: one teaspoon in the am, and one teaspoon in the pm.
I wasn't stressed, per se, but my body was for sure. Illness is stress.
Anyways, the very next day, I felt 80% better. Within just a few days, I was at 100% again.
To be clear and up front, in conjunction with the multi-vitamin, I also took Colloidal Silver and the IgG Immune Boost.
However, I did not continue taking the Colloidal Silver after 2 days. I do still take the IgG often along with the multi-vitamin.
End of the 7 days
At the end of the 7 days, in addition to not having illness come to fruition and seemingly instantly feeling better, here are some other things I noticed:
fingernails were growing faster (I kept track because I had fake fingernails on when Ceci was here so I'm growing them out to their full, original nail now)
more energy
better workouts in the gym
perfect gut – still (!)
So I kept going with the multi-vitamin.
The reason? Illness still lingered in our household.
That was my main reason for wanting to start it and do this challenge in the first place. Besides, I'm paranoid about being sick.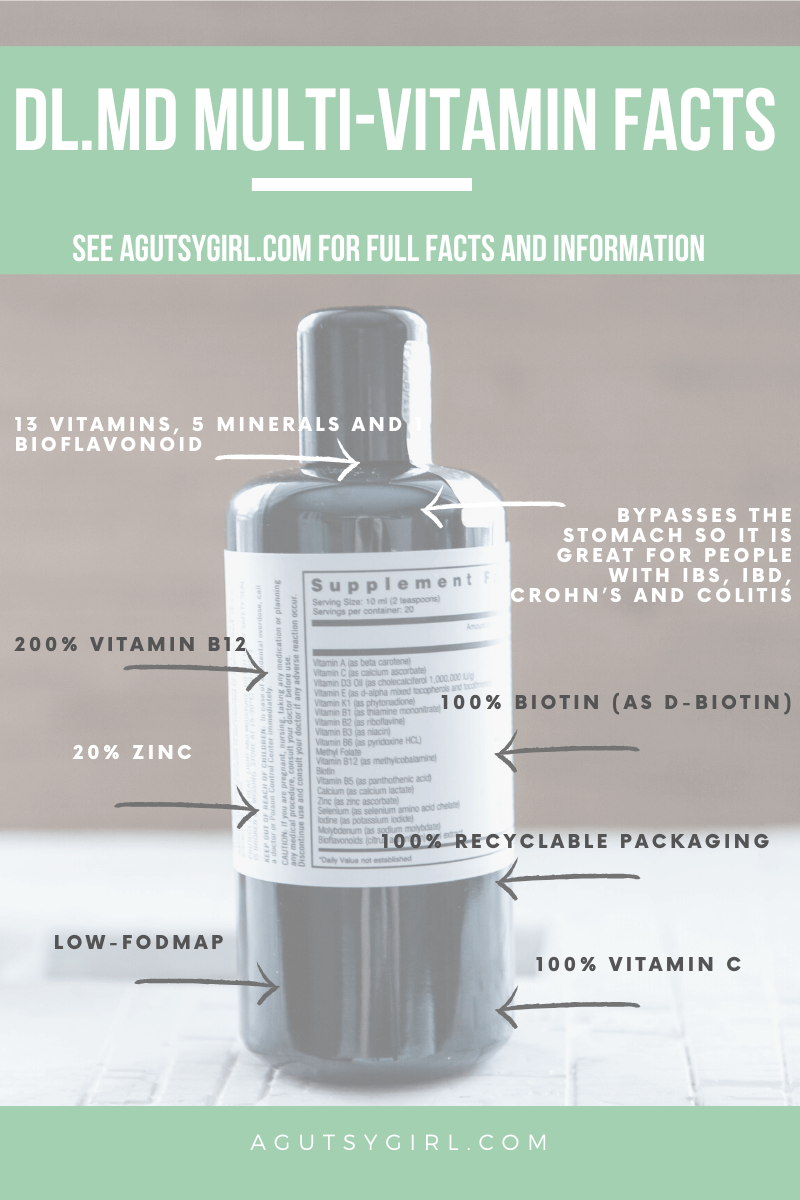 The Illness I Escaped
Since those initial illness' that ran through our household, these are the other ones we've had:
Strep Throat (all 3 kids got it)
general colds
Sinus infections
And by "we," I mean everyone but me.
Seriously. I did not get any of the above. I've also had everyone cough right in my mouth, and I've even been on 4 different planes during this time.
If you know my story, you know that my past was filled with chronically being ill. I'd look at someone who was sick and catch it.
Keeping Well with a Multi-Vitamin
Now listen, I'm not here to tell you that taking the DL.MD Liquid Multi-Vitamin Supplement is some sort of magical prevention method or cure.
That's not what this is about at all.
In fact, my greatest ally in maintaining optimal health all season long is my gut.
Seriously, you keep a strong gut and you'll be sick far less often.
What I am saying is that even with the best gut and immune system in the world, you're still susceptible to pesky cold and flu illness and symptoms.
And anytime you know your body could use an extra boost, choose to give it the best boost possible. That's exactly what I did by using the multi-vitamin.
I have no intentions on stopping it now.
If you liked this post, you might also enjoy:
Disclosure: This post is a paid partnership with DL.MD Multi-Vitamin. All opinions stated here are 100% my own. I appreciate your support, as this compensation helps with expenses to keep this blog up and running, and for me to continue sharing all that I can with you. For my full disclaimer and disclosure click HERE. Thank you for your support!

Xox,
SKH
You will heal. I will help.