Today's story is about the journey to diagnosis of two parasites, SIBO, and more plus Gut Garden – the business that blossomed from it all.
These are the words directly from Lily. I have loved working with her!
Lily Berman Lopez: founder of Gut Garden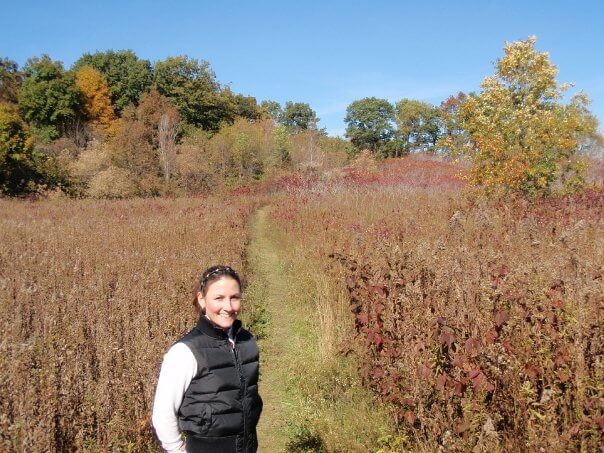 My name is Lily Berman Lopez, and I am the founder of Gut Garden.
I am thrilled to be a guest of Gutsy Girl's this week, and excited to tell you my story plus share how I founded Gut Garden in November 2016 in response to my own experience of 10 years of digestive problems.
Essentially, I worked with functional medicine doctors to get better, and based the company off of what I learned from their approach to better gut health. Below is my story.
Journey to Diagnosis of Two Parasites, SIBO, and More Plus Gut Garden
Click HERE to save this post for later.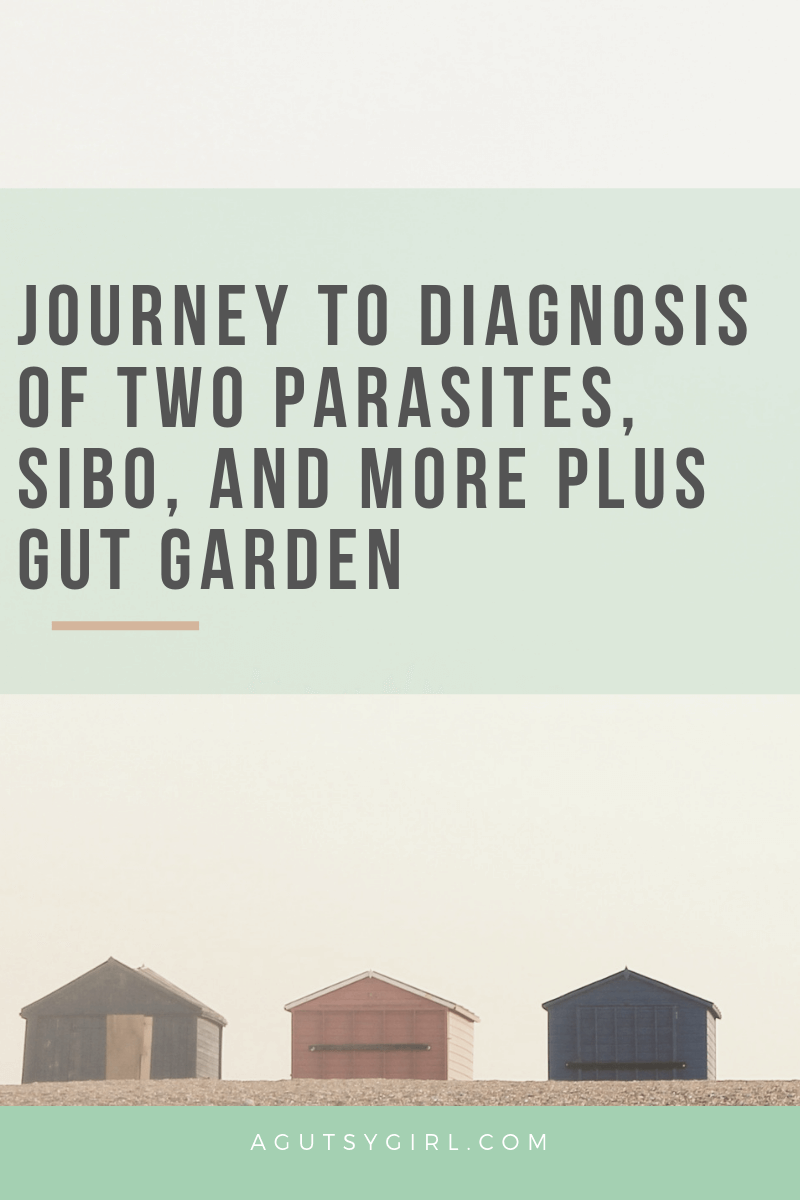 Growing up I was always pretty healthy, but looking back at the way I treated my body it's no wonder I became sick later on.
I had multiple rounds of antibiotics each year due to recurring strep throat, and was a picky eater eating a ton of processed foods (including a McDonald's Happy Meal every day as a teen).
I started smoking cigarettes at 16 and was a pack a day smoker by the time I graduated from high school.
College
My lifestyle worsened in college with more social drinking, stress and late nights. But hey, I looked good and felt great so what was the problem?
Then the hives started. Around Senior year of college I started breaking out in hives all the time. It was impossible to pinpoint the cause – they were worsened with stress, hot weather, alcohol – but I hadn't changed my diet or my laundry detergent. Soon I had hives every day. I saw many doctors, and took allergy medicine that made the hives worse once it wore off. I took steroids which gave me insomnia.
Then the hives stopped and things escalated. I took a round of antibiotics in my early 20s for a urinary tract infection and clearly remember just feeling bloated and full of air as soon as I'd finished the course. It was a very heavy feeling that I'd never experienced before and it was super uncomfortable. Then, unbelievably, that feeling got much worse and didn't go away for close to 10 years.
Once again, I saw many doctors, and had many colonoscopies. They looked at my stomach, they looked at my liver, they looked at my kidneys, they looked at my ovaries, they looked at my blood. Time after time, I was told that everything was normal. Eventually I was offered a diagnosis of IBS, a condition for which there is no cure, no cause, no definitive diagnosis.
Functioning Adult
Digestive problems became my new normal.
I spent many years as a functioning adult with "IBS" – I had a great job, great social life. Occasionally I saw new doctors but I stopped getting my hopes up. Then my health took a turn and started interfering with my life. In work meetings I began to forget words and lose my memory. At 30, I was so exhausted that I went straight home after work and went to bed at 6pm. I was diagnosed with pre-diabetes and hypothyroidism.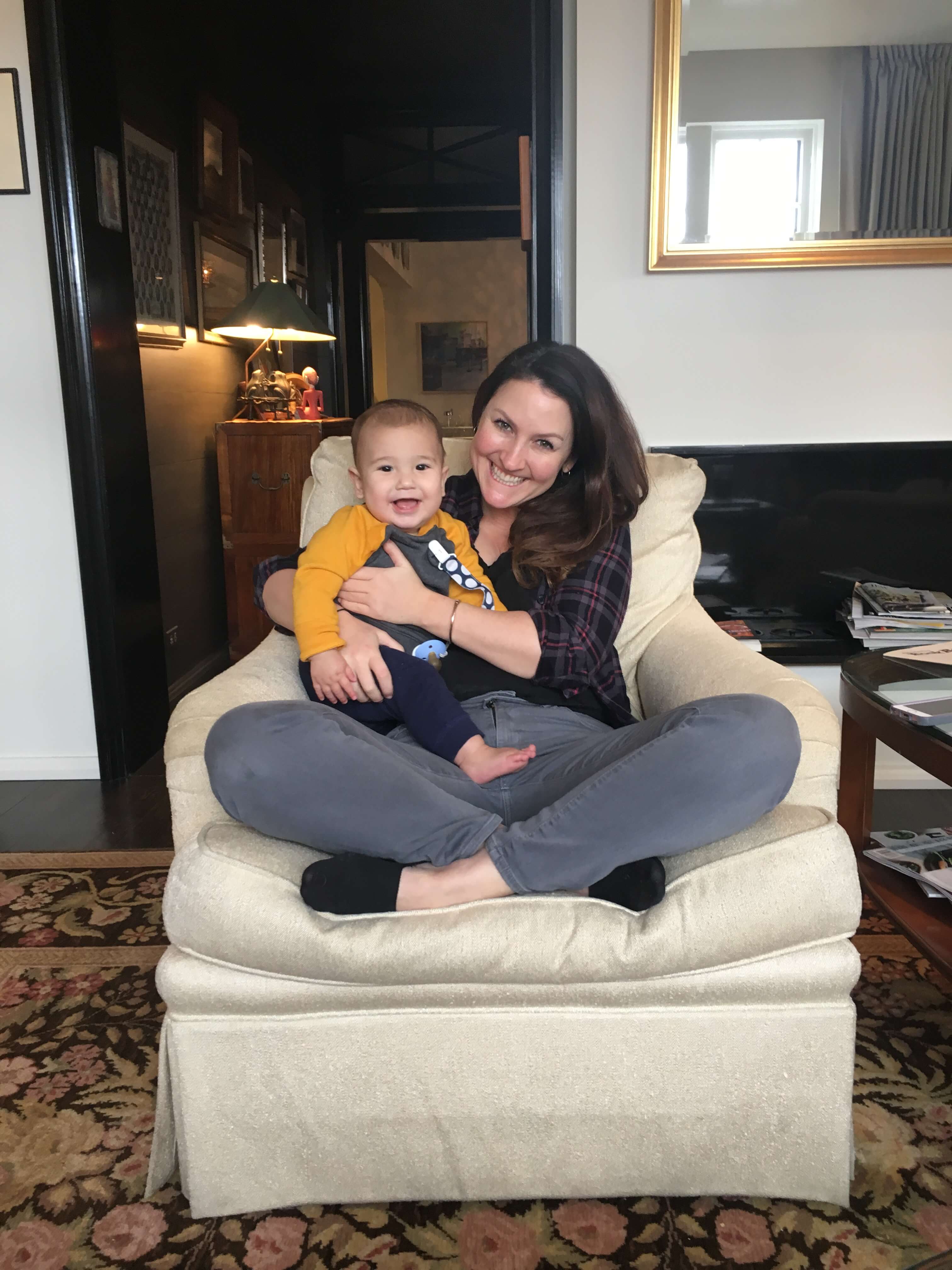 Pre-Diabetes and Hypothyroidism
During this time I spent many nights Googling my symptoms, and trying new supplements and diets out of desperation. One of these searches led me to the Specific Carbohydrate Diet (SCD) and I decided to give it a try.
Within three days of starting SCD I felt better than I had in years. After a month I was about 80% on my way to normal. I could not believe it. There was a whole community online of people that used SCD to heal from serious digestive and autoimmune diseases and many of them saw functional medicine doctors.
Two Parasites, SIBO, and H.Pylori Overgrowth
I was skeptical of functional medicine but I made an appointment anyway. The functional medicine doctor helped me go beyond "IBS" to find the root cause of my symptoms, which in my case turned out to be two parasites, SIBO, and h.pylori overgrowth.
I learned how the gut was the root cause of all of my symptoms, even the seemingly unrelated like blood sugar dysregulation. And I learned the functional medicine approach to gut health which is often called the 5 Rs – Remove, Replace, Repopulate, Repair, Rebalance.
It's now been 5 years since that day I decided to try the SCD diet. I've learned about the importance of the body's microbiome and its role in just about every bodily function. Unfortunately, my diagnosis story, or lack thereof, is not that unique. The truth is that there are so many people walking around that simply don't feel well, and this is what led me to start Gut Garden in late 2016.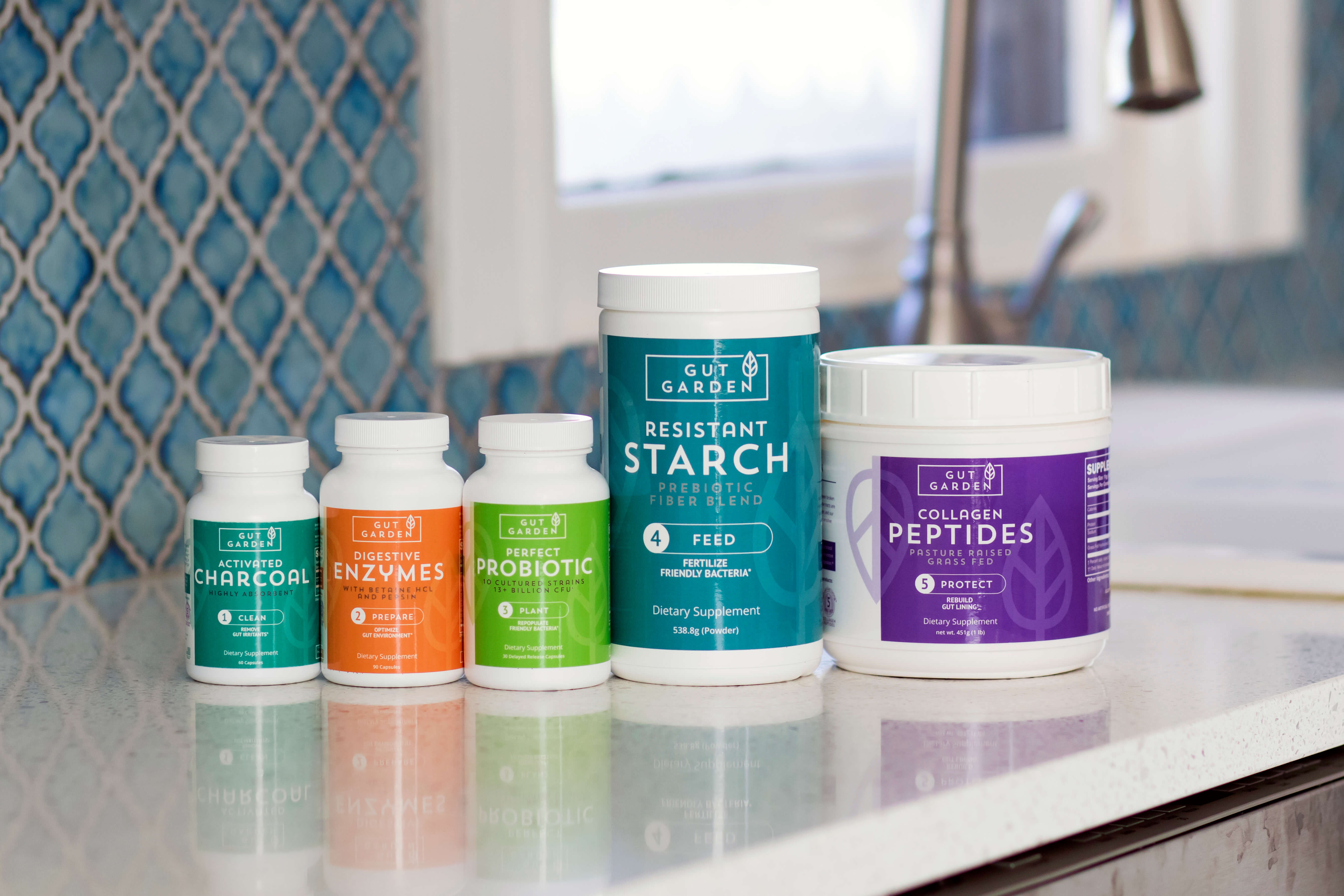 Gut Garden
At Gut Garden, we really want people to know that they don't have to accept ill health as a "new normal." Gut Garden is what I wish existed when I was sick – an easy to follow road map to relieving digestive symptoms.
We use the functional medicine approach to healing – we call it the GoodGut Program – and it consists of five steps – Clean, Prepare, Plant, Feed, Protect. It's a combination of 5 different supplements, all made of purely-sourced ingredients, which when taken in conjunction can restore balance, re-establish healthy digestion, and alleviate uncomfortable symptoms once and for all.
The 5 products are sold individually and as a bundle together as a 30-day supply. Gut Garden has created the easy-to-follow GoodGut Program which outlines when during the day each supplement can be taken, and in what dosage. This suggested daily plan can be repeated daily for a one-month period and should be continued until gut health is restored and symptoms subside.
Even after symptoms subside, digestive supplements are used to maintain optimal gut health. For many, products like Gut Garden's supplements are preventative – and a daily part of staying happy and healthy.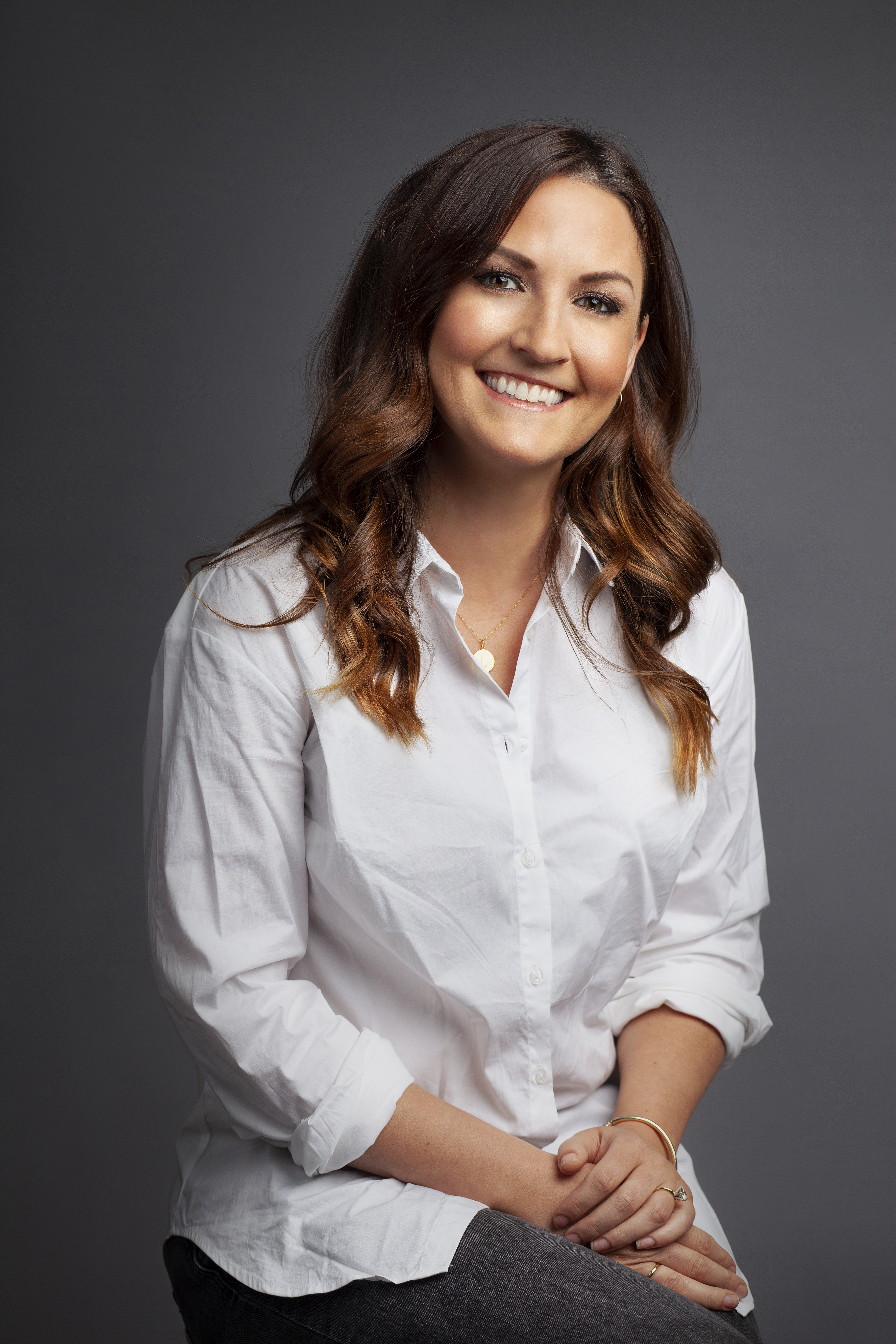 AGG Notes
I love supporting women like Lily who have started companies in the same way I did – out of a true need and passion for helping….in the gut realm.
She is a pure gem. I have already written about her Activated Charcoal Product, which you can read HERE.
HERE are all of Gut Garden's products. You can save 15% at checkout when you simply enter in code AGUTSYGIRL. Learn all about the GoodGut Program HERE.
Follow Gut Garden on Instagram HERE.
Other Resources
Here are some other resources to check out from things Lily mentioned in the post:
Is there a Gut Garden Product you'd like me to feature next? Let me know!

Xox,
SKH
You will heal. I will help.