Dear Gutsy BFF's, guess what we have coming?! Our very own A Gutsy Girl Leggings. Ahhhhh….I'm so excited to finally share this with Y'all.
I have been keeping it a secret for quite some time now, but I have partnered with Four Athletics to bring to actual life A Gutsy Girl leggings.
Way back when, I got a pair of the PaleOMG leggings from Four Athletics. Loved them. I knew then that we needed our own.
Bringing the A Gutsy Girl Leggings to Life
Click HERE to save this for later.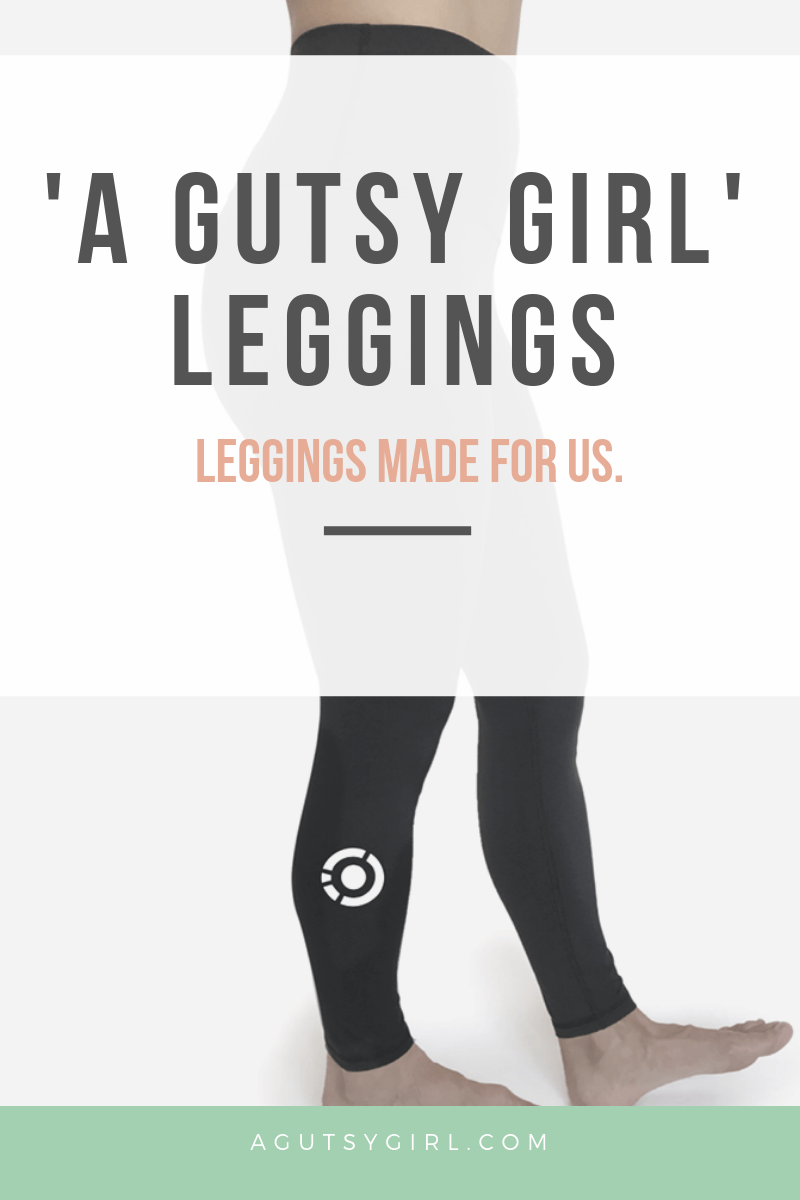 I've been wanting something (other than my A Gutsy Girl pop socket!) that says, A Gutsy Girl for a very long time. But I wanted it to be something that many women could and would want to use.
Leggings. I mean, what Gutsy Girl does not live for comfort? Leggings, workout gear, oversized shirts, unbuttoned pants (ha!), you name it. Even though I'm not a workout maniac any longer, I do workout frequently (I mean, I just did this trail race last weekend – so wish I would have had these leggings for then). And on the days when I'm not working out…..straight lounging in some sort of legging. Just ask anyone who sees me weekly. Much. Fashion.
So I brought the idea to Four Athletics. They were on board almost immediately, and the process for bringing the leggings to life began.
Here were my three main goals for the pants:
Black
High Waisted (as Gutsy women, you told me this was important; also trendy)
I'm basic and practical, so my first pair of leggings were not about to be anything funky.
I sent out a poll (in several places) to ask where the logo should be placed.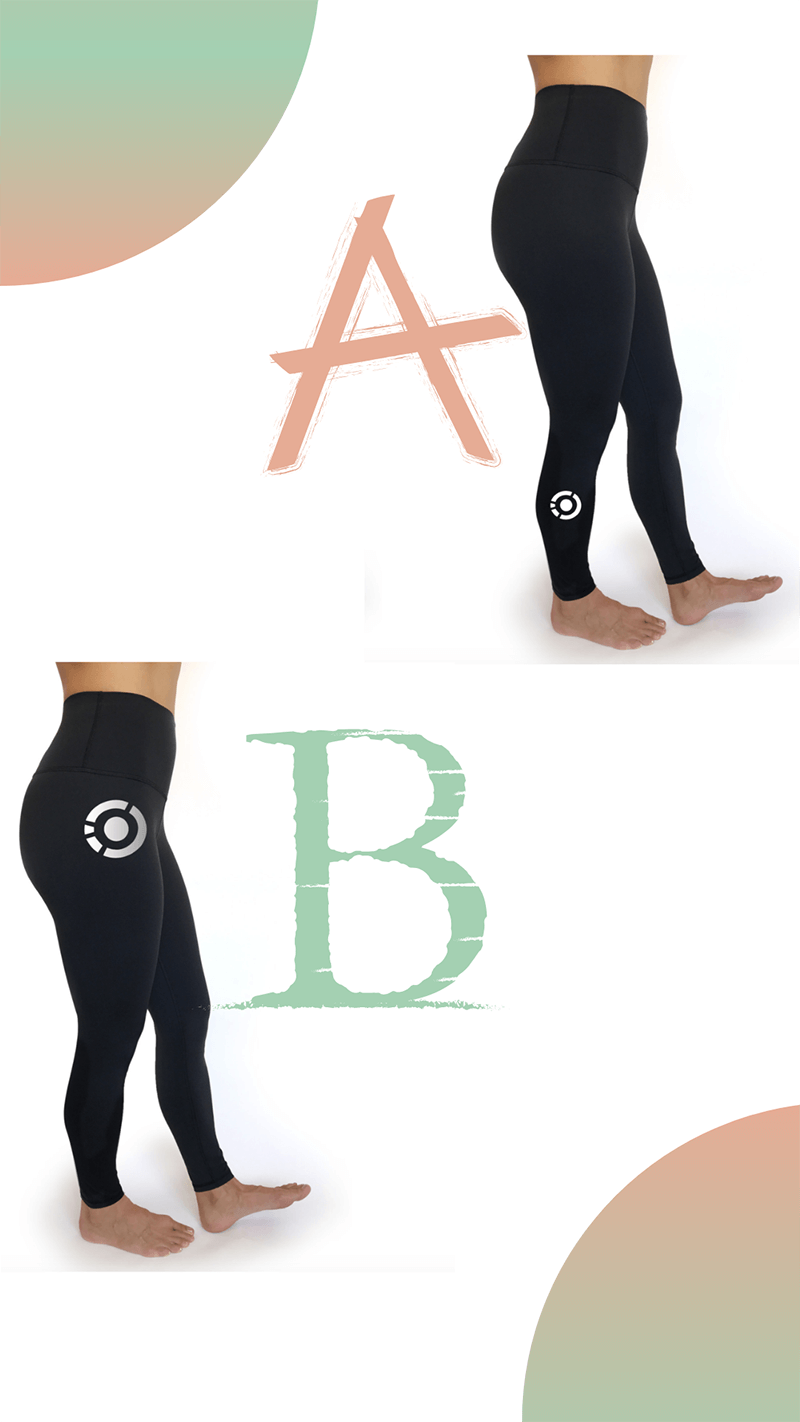 Overwhelmingly, the favorite spot was made clear.
And thus, these are the A Gutsy Girl Leggings.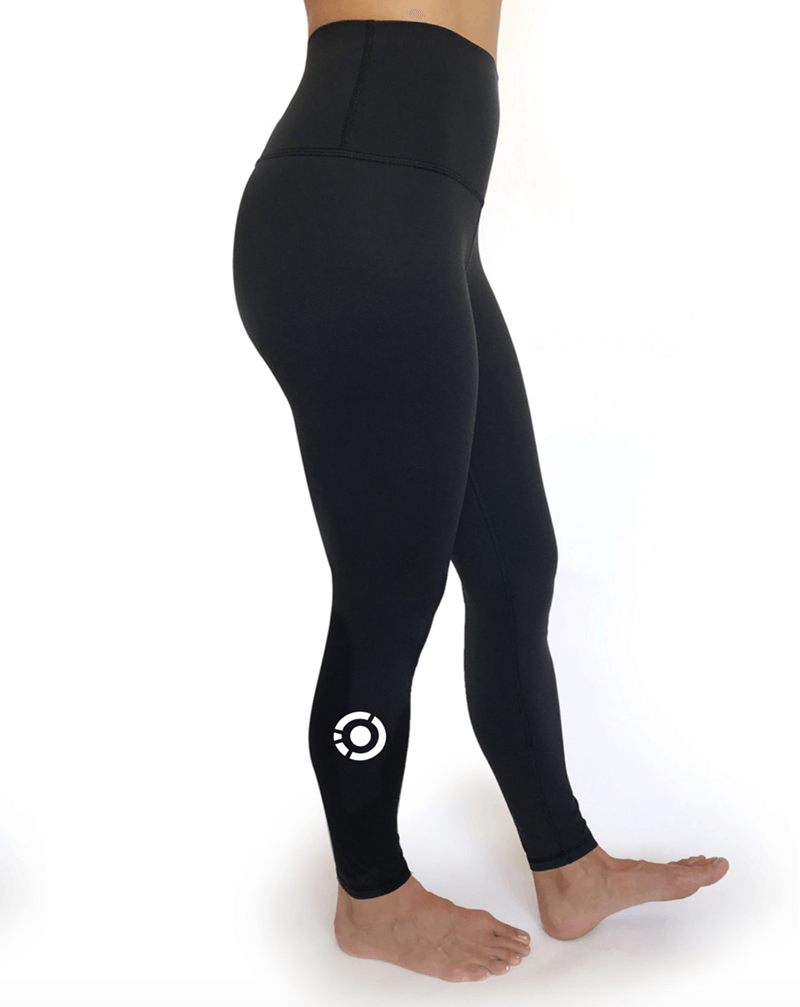 They are Rise Up Legging Black – High Waist, 7/8 length, and come in sizes 2 – 12 (I'll share full sizing details on launch day).
Who is Four Athletics?
First of all, this is the Four Athletics mantra: USA Made. Crowdsourced. Wholesale.
Four Athletics knew there must be a better way to premium active wear. It was (and still is) becoming increasingly overpriced and the affordable options are not holding up to our rigorous lifestyles. To top it all off, they found almost no options that were made in the USA. And so, they decided to do something about it.
But here's the thing about the company, they go against the traditional retail model (which is costly and inefficient).
Instead, they use crowdfunding to match up supply and demand 100% of the time. They only make what is wanted, which eliminates waste, cuts out the middleman, and delivers a premium quality product at a fraction of the retail price. It's more efficient, more responsible, and USA made! It's just straight up a better way to shop.
How Can I Buy the A Gutsy Girl Leggings?
Okay, now to answer the question you're wondering; how you can get your own pair.
These leggings will be available for purchase for a limited time starting next week on Tuesday, May 28. They will only be available for purchase from Tuesday, May 28 – midnight of Tuesday, June 4th. Be sure to mark your calendars!
These leggings will be available only from Tuesday, May 28 – Tuesday, June 4, 2019.
Of course I'll also share full details here, on Instagram, and almost everywhere else.
I'm so excited!
GRAB YOURS NOW by clicking HERE.
Xox,
SKH
You will heal. I will help.