You know what I rarely do on this blog anymore? Write anything personal. But today I'm going to tell you about the book deal that almost was because it's 100% relevant.
Grab some water, broth, or coffee, and join me while I share the story.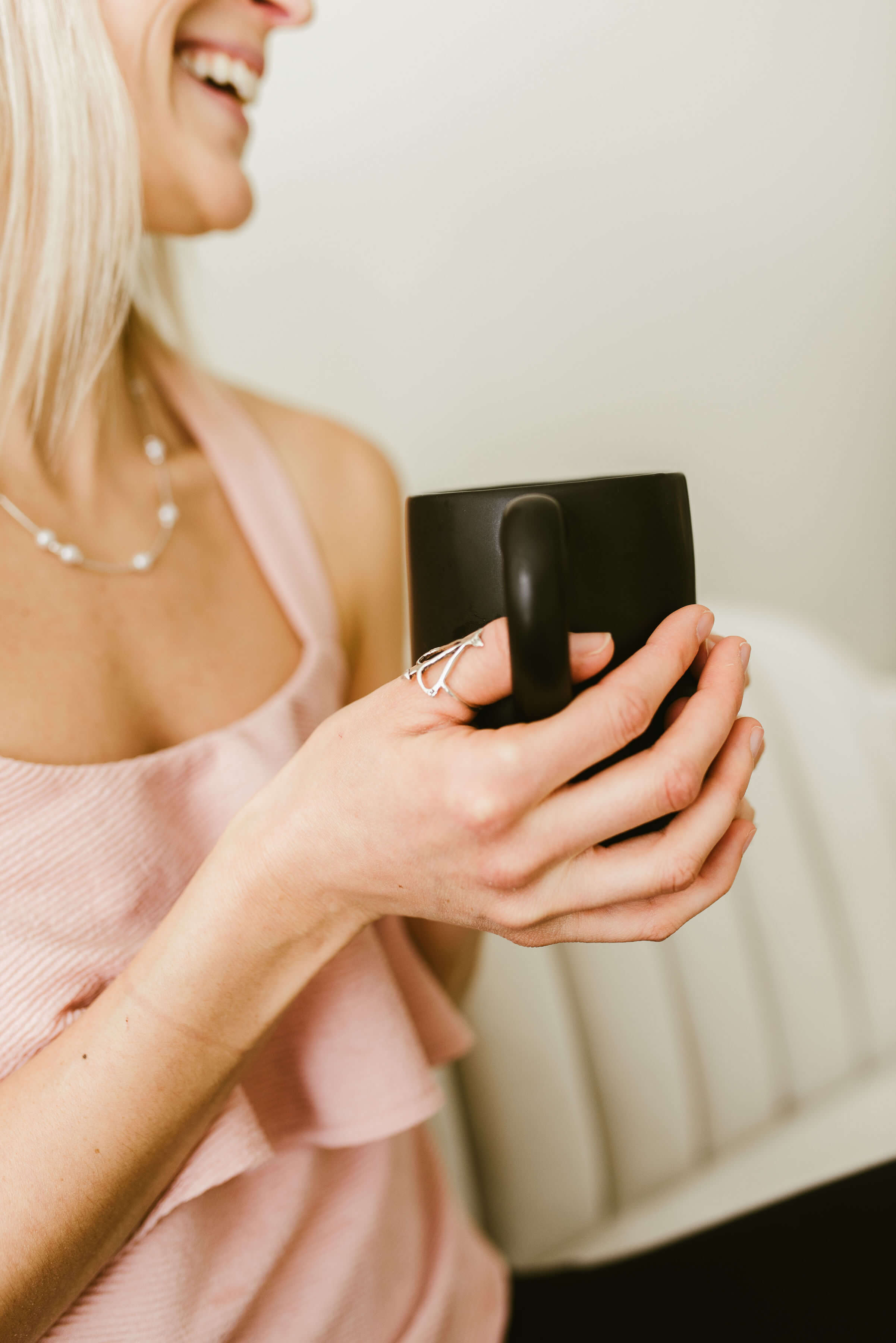 Prior to January, 2019
If you don't know by now, I am the original A Gutsy Girl. I first wrote The Gutsy Girl's Bible around 2012/2013, and about a year ago, released the final version of it. This version is a 286-page e-book filled with all information around the gut and gut healing. You can learn more about it via the FAQ I put together HERE.
Ever since writing the e-book, I get asked (at least once per week), "Do you have a hard copy of the book?" And guess what? I get it. I love e-books because I can read them on my iPad, and have them saved as a digital file forever. But there is something very charming, tangible, and nostalgic even about touching a physical book.
Alas, I do not have a hard copy of the book.
Early January, 2019
I began speaking my desires out loud and writing about them because I believe in the power of hard work mixed with manifesting our dreams. It really works! So I researched and found two publishers I was originally very interested in.
Because I do not give up and I always go after exactly what I want, I connected with the CEO of one of the companies on LinkedIn. I shared with him agutsygirl.com, the Instagram community, and my e-book; I also expressed my desires for working with them on a "gut-focused" book.
He wrote back almost immediately, nice as can be, and gave me direct contacts into the company.
Note: At this point of the story, I'll make it very clear that, as I signed NDA's and I totally respect the publisher, I am not giving any personal names nor am I sharing anything about the book title that almost was. I know you'll understand this privacy part.
End of January, 2019
I connected with the right person. We hit it off immediately, and she was super interested in our community and having me write this book.
I had an initial call with her on January 31, 2019, and immediately after signed an NDA on the project.
To say I was beaming with excitement would be an understatement.
Why? Because the book is EXACTLY what you have been asking me to write for you for a very long time.
February, 2019
We had another call about the book, and then she asked if I could do a writing sample on the topic for the editor. I was not only a "yes" on that, but an excited "yes" at that, as I had to do research in order to produce the information which meant that I learned even more for Y'all.
Within a day, the piece was done and turned back to my contact. That was February 7, 2019.
I was told within a week would be a good timeframe for an answer.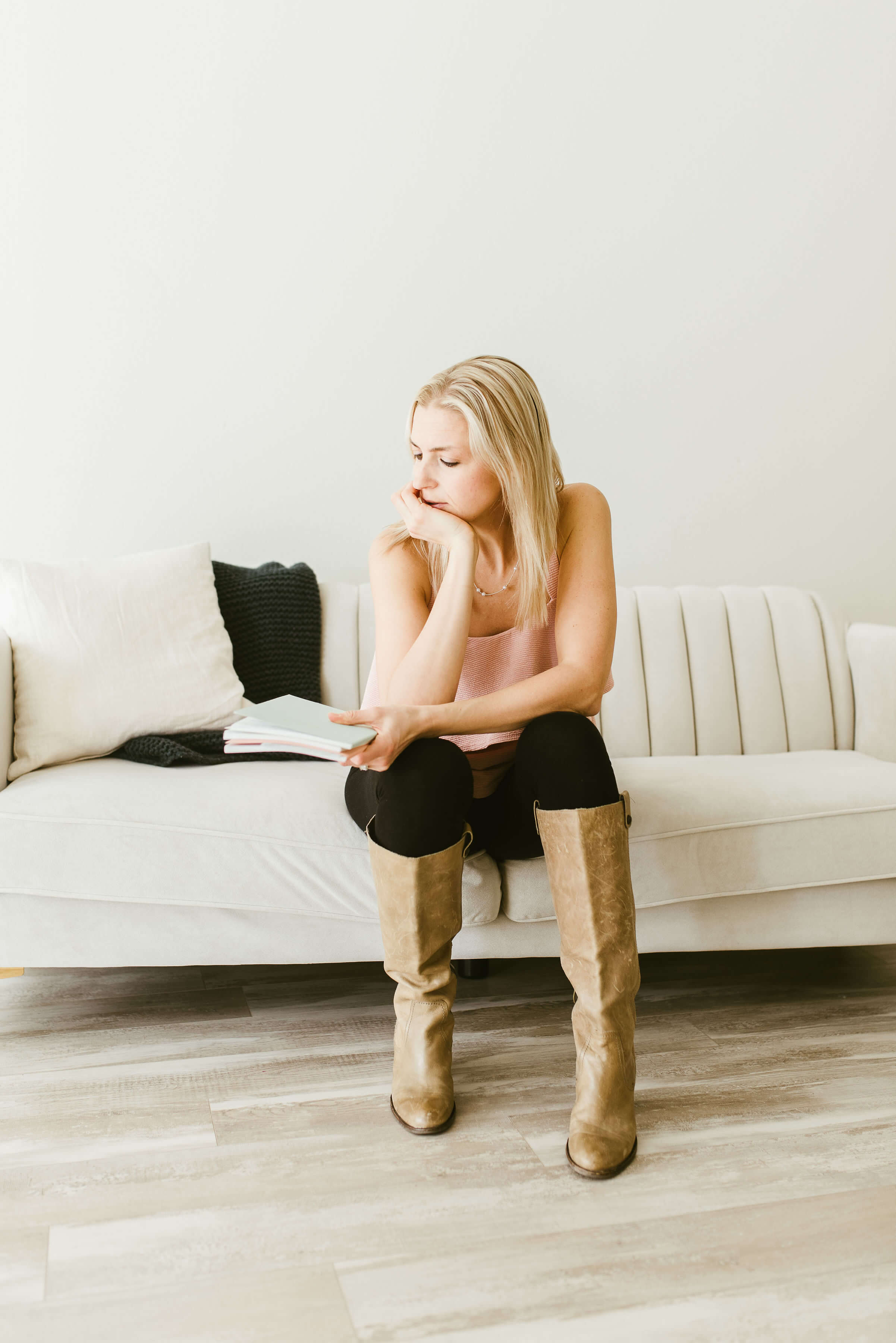 March, 2019
I waited, and waited, and waited…..very patiently. By March, I figured they had just passed and after following up several times realized I might never hear again. While I wasn't okay with it, I knew I'd have to accept it.
Until one Friday morning while at Expo West when I got an email – an apology one – stating that she was so sorry about the long lag and wondering if we could talk about the project.
Yes! I thought it was for sure going to move forward…….until that following Monday night when we had our call.
She told me they all loved my voice and thought I was perfect to write the book, but just one thing……
The editor was concerned about my credentials. Somehow, everyone missed that I am not a doctor nor an RD or have any "nutrition" degree.
I've always been 1,000% clear about what I do have…..Institute for Integrative Nutrition, a Bachelor's degree from the University of Minnesota (in Marketing, English, and Mass Communications), and years of research, study, and real-life application (being on the patient side).
I told her that I never thought I'd write the book on my own. When people write books like this, clearly they are well-researched and cited. I had (have) the support of some pretty big medical names that I had every intention of using for the book.
Because I had built such a strong rapport and relationship with my contact, she was willing to go back to the editor to recommend me co-authoring the book.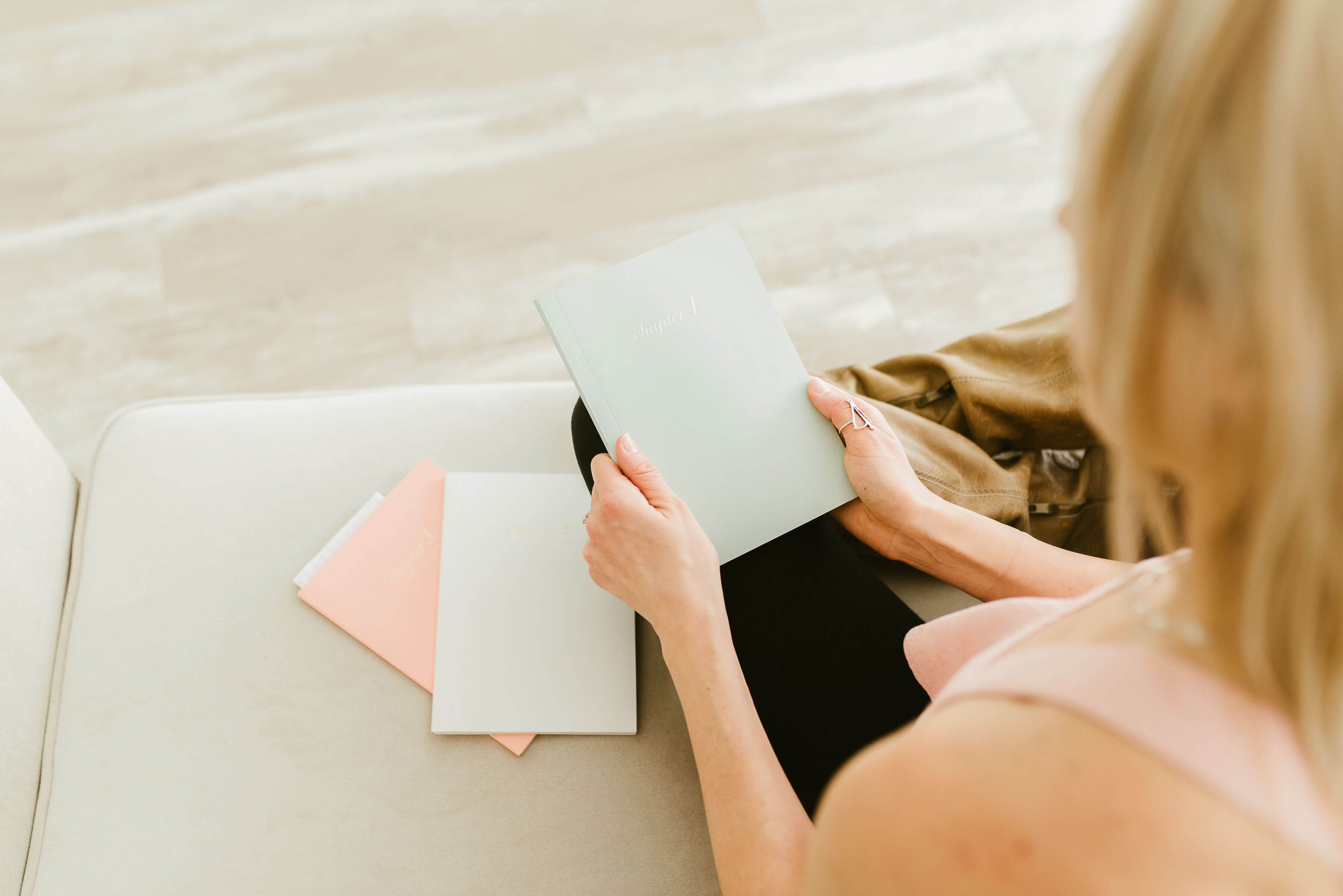 Final Answer
Last night I heard the final answer: No.
Thankfully, I had reached out to my contact earlier this week asking a very specific question about the project and my credentials. So when she gave me that final, "No," I appreciated the additional thoughts.
In a nutshell, credentials were part of the issue, but apparently the editor there was really set on the idea of having an author who has worked with patients (as opposed to having been the patient).
My Reaction and Thoughts
I haven't even responded to her yet. I'm still letting the "No" simmer in my soul because I wanted this so badly.
My first goal with writing a book is one for you. I must write this book all about the gut and healing – my story, journey, but also well-researched and cited medical information (on both sides of the fence). You've been asking for years (since I first published The Gutsy Girl's Bible) for a meal plan. I have never given one, but it's time – and I want to through a nationally published book.
(Side note: My passion book is the ultimate dream – A Thyme for Milk and Honey.)
Let me be very clear. This publisher is highly respected, and I highly respect everyone there that I had contact with. I'd still write a book with them in a heartbeat, given the chance.
So instead of blaming them for something I did not get, I took a very different route (because listen, talking a blame game gets you nowhere!).
I started asking myself the question, "How can I become more credible? What do I need to do?"
Listen, ladies, I'm willing to do whatever it takes to get you this d@#$ book.
Patient + Researcher or Practitioner View?
I want to know your honest opinion? PLEASE leave it for me in the comments below.
Would you rather buy a book like this written from someone like me (patient + devout researcher) OR practitioner?
I'll love you no matter the answer. 🙂
Anyways, I posted this on Instagram yesterday,

Here were some of the comments:
Instagram and forums have been far more instrumental for my health than most GPs who seem very dismissive of my any female related issues I have. Going on a low Fodmap diet however is not essentially a female issue. I like to do my research and then go see the GP. Having said all that, I am very happy with my male GP who listens to me.
I've been dealing with gut issues all my life from being on IV antibiotics since I was a kid. In all these years I've never found a better source of info than your website and posts. I bought your ebook, ordered Thrive and I'm looking forward to trying out your tips! Thank you for taking the time to help others!
When the patient is going to google for an answer, the problem is not the patient, it is indeed the outdated doctor… when there is a vacuum anywhere in the universe, it is filled.
Those are just some of them. Go read them all.
I respect the practitioner more than Y'all probably know. But I believe, deep down, that people suffering with gut issues are sort of over their approach via books. I can give many examples of books written by doctors who have meal plans that would have made me (and many of you) miserable.
Doctor's do know so much more than I do. I will be the first to admit that. But I think it comes down to context. How many doctors have spent 10+ years focused only on all things gut? Those who have are typically incredible yet many times lack the personal and practical experience. If they had any nutrition courses in school they might have been taught, "All the fiber to cleanse the colon." This blanket approach just does not work for everyone.
And even still, no matter what I say, think, research, or do, I have come to realize that it will not matter until the credentials back me up.
Going Back to School
In that Instagram post yesterday I stated,
Can I be REALLY honest with y'all?! I'm tired. I'm really tired of not being taken as seriously as I know I deserve in all things gut. The final blow is currently happening. Instead of feeling mad or sad, I'm just going to do something about it.
Don't think I'm serious? I've already started researching programs and reaching out to admissions.
I am desiring to get my Masters in Science (or Nutrition – depending on the program) or become an RD (I actually don't want to go the RD route, but we'll see how it all plays out).
So as to be fully transparent with Y'all, here are the programs and routes I'm in contact with:
The Book Deal that Almost Was
First, am I scared to go back to school to do this? Um, heck-to-the-yes-x's-infinity. Know what comes super natural to me? Marketing, English, and Mass Communications (my BA). All focused classes there through the University of Minnesota, I excelled in – never less than a 3.6 GPA. But I barely passed the Chemistry, Biology, and other like courses.
Back then, though, I had no reason. It was part of the generals I had to do; no choice.
But now? Not only do I have a choice, but I have a desire and will that is stronger than anything.
April, 2019, is the very last month I do any sort of 1-on-1 health coaching. The decision is not because I don't care about your individual success, but because there are millions of women out there with IBS and IBD who are desperate for a place to start. I believe with all my heart that my book will be LIFE CHANGING for them……and for you.
Today I am not dwelling on the book deal that almost was. If we stop to look back or keep our feet planted firmly where we're at today, progress can never be made.
Instead, I am seeking out that "big, fancy" Master's title. I'll put in the time, money, energy, effort, and hard work. Gaining any and all new knowledge will be icing on the cake for everything I've already done.
But at the end of the day, mark my word, even when I have the education and title, I WILL NOT CHANGE. My position and stance WILL NOT CHANGE. I will still be A Gutsy Girl who lived and breathed gut healing, who now lives to inspire the same in your life.
Any warm thoughts and wishes appreciated as I apply and attempt to get into these programs. Of course I'll keep you posted. Transparency always.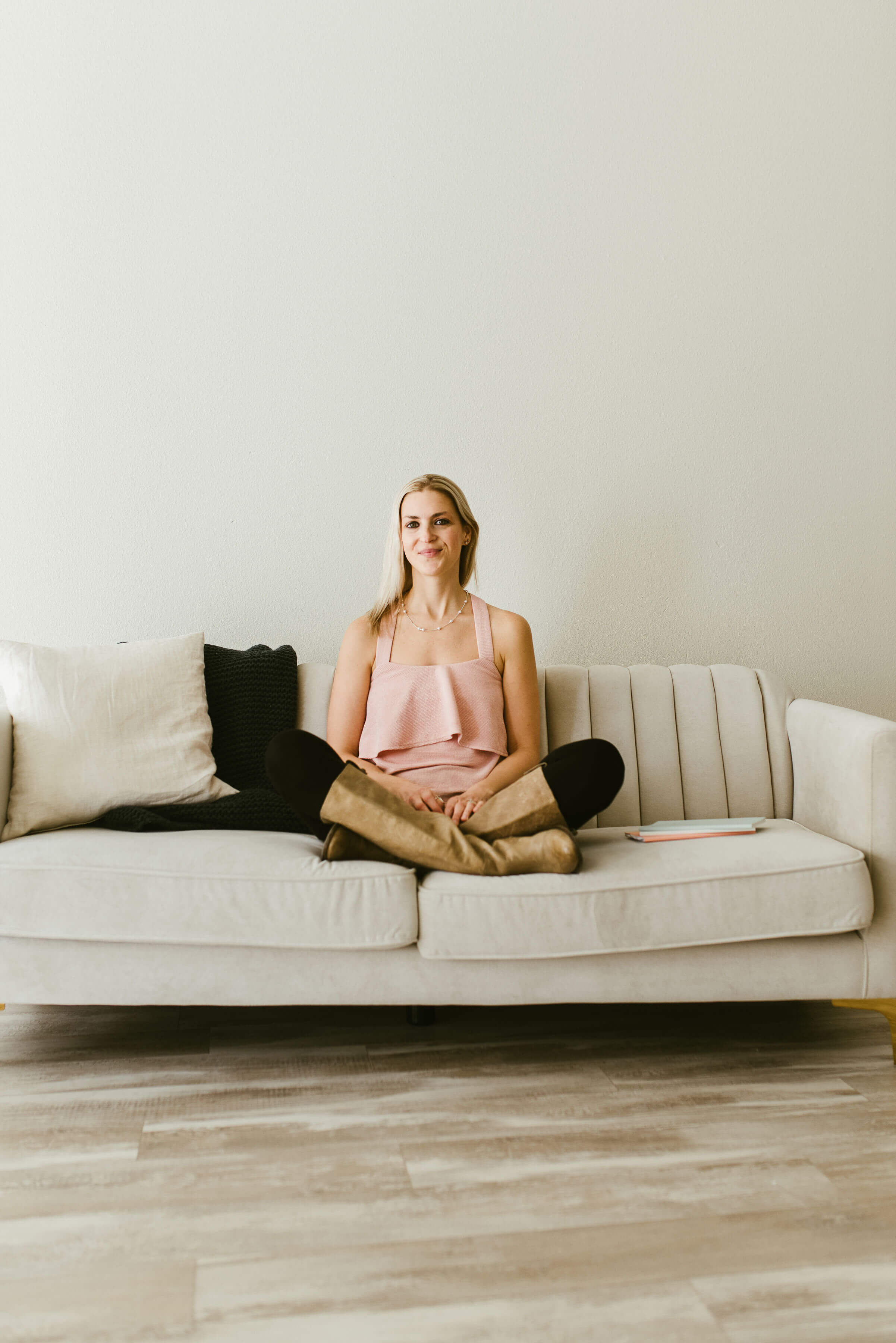 Xox,
SKH
You will heal. I will help.