I'm blowing out 36 candles today. Actually, I probably won't blow out anymore than one, but you get the point.
Birthdays are a legit, big deal to me. Like I tell everyone, "My favorite holiday." It's true. There are zero stressors for this holiday, and it's a day when you're able to celebrate and give thanks for another year on Earth with friends and family.
36th Birthday Bash
I threw myself a birthday party last night. My cousin Julie texted me this week and said, "Next year I'm planning my own bash like you did – love that idea." Planned my own bash? Yes.
Why? Because I absolutely, positively wanted nothing more than friends and family to come over. To know me really well is to know I'm a homebody. Now that we are in our new house with most of the boxes unpacked, I just wanted to be here and have everyone over for food, drinks, and fun.
I waited years for a party like this; so many people came, helped, and did all the things to make my night fun. There were kids galore, and I got to talk to people I haven't had the chance to much since we've been back in Minnesota.
Bà Ngoại made spring rolls and egg rolls – like 80 or 100 (they are gone!), and she helped prep for most of the day yesterday. My mom did cheese dip, cupcakes, and mini bacon-wrapped hot dogs. And the BFF, Kim-sters, did her famous spinach dip. Other people brought random things, and we had the other staples, drinks (obv), and lots of snacks. It was a grab 'n go bar of sorts because that's what I love – that snack life.
When he arrived, my cousin Cory made some special signs to hang up. Doubles of each. If you never knew me when I was growing up, now you do. Part basic; part mysterious like, "Who am I even?!"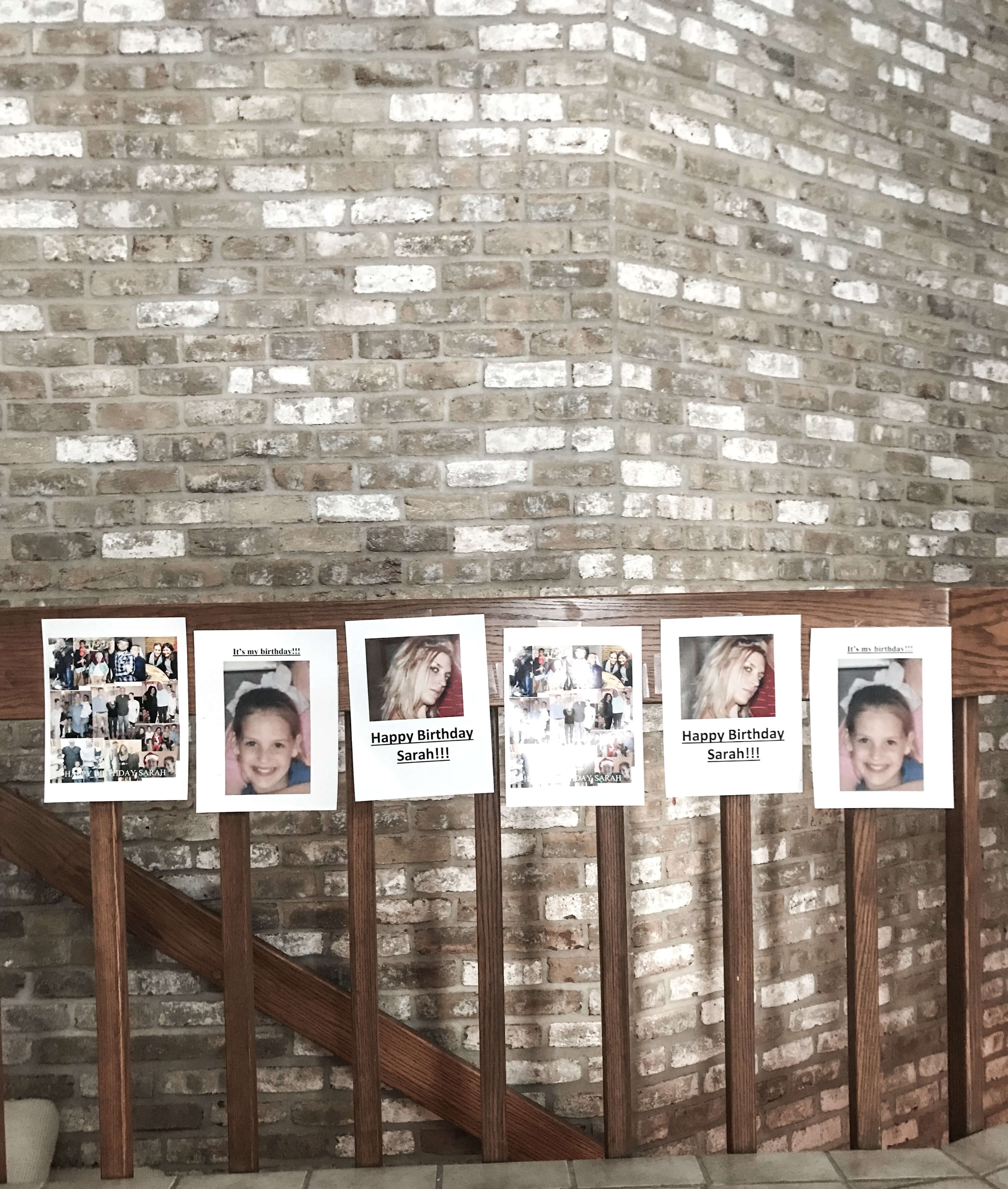 And how was my entire night made possible? You guessed it. Ryan. He did so much work this past week to get ready, and he stayed up last night to clean the entire kitchen before going to bed. My throat is on fire and I have Laryngitis (for a few days now), so once everyone left and I helped clean up a bit, I had to rest. But he finished everything.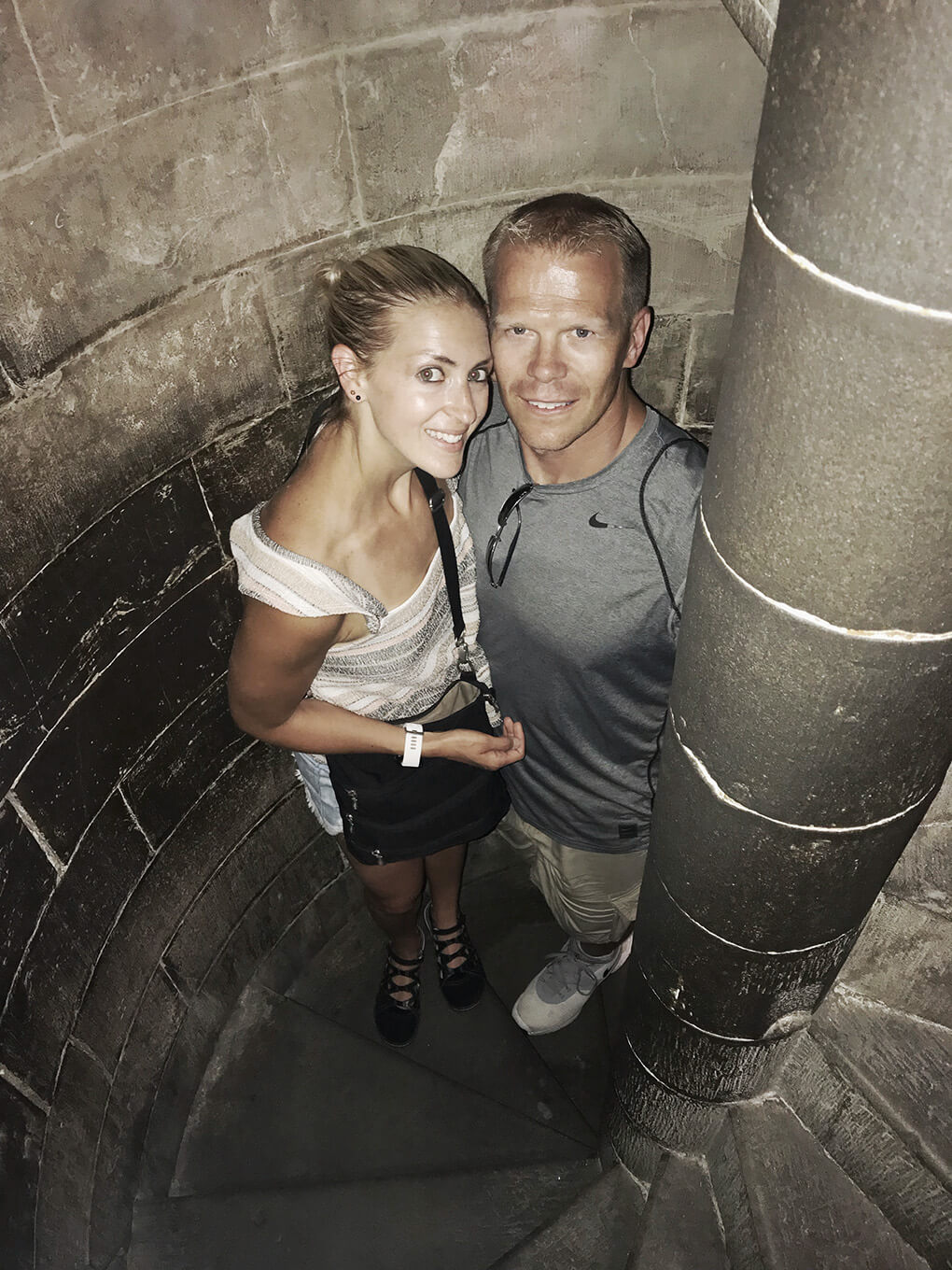 When I woke up this morning, I flipped through the cards people gave me last night. I couldn't help but love this simple thought most,
Another candle…means another wish come true!
So. Spot. On.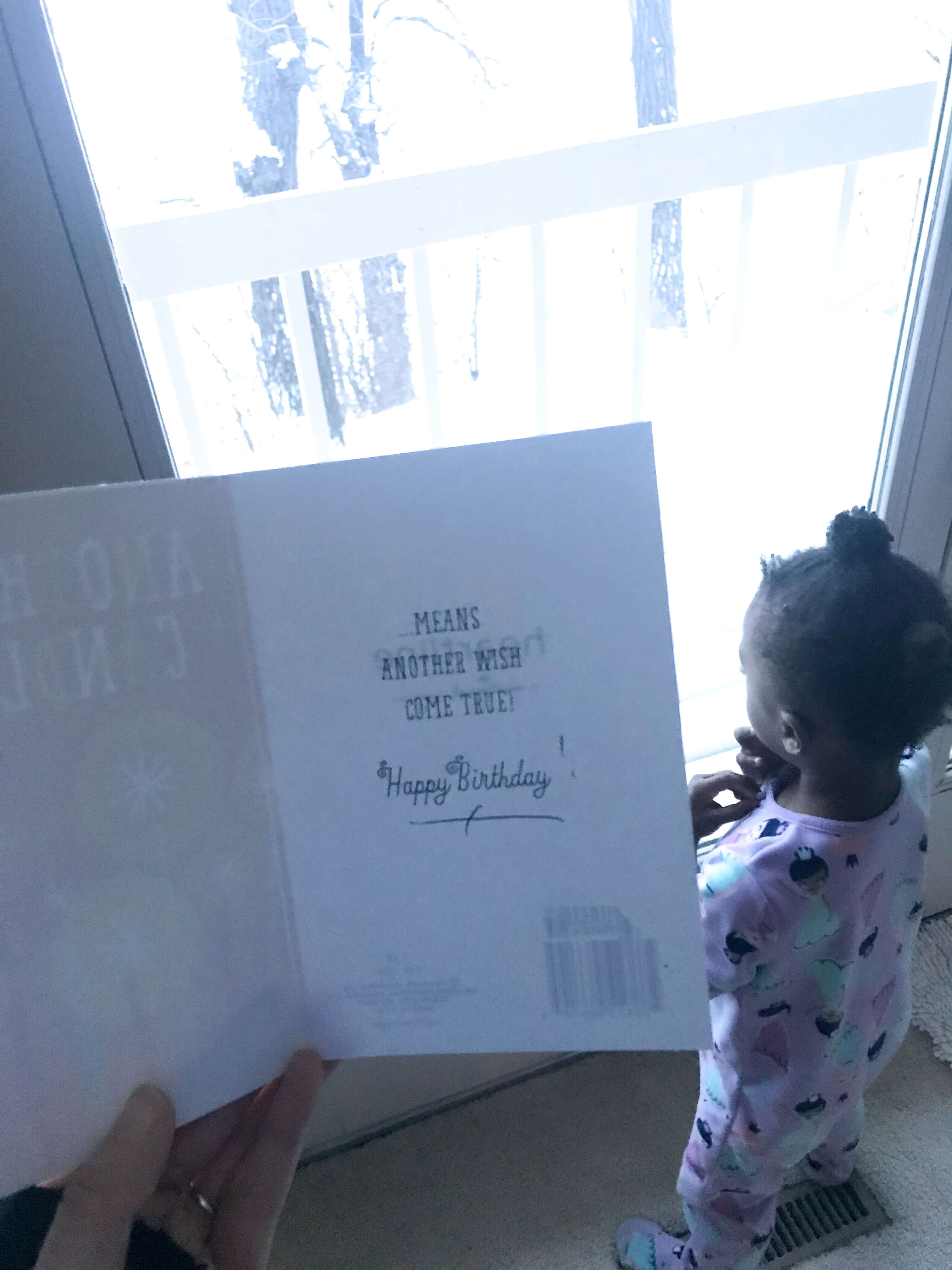 36 Candles
For my birthday last year, I wrote 40 Before 40. I read through this list around 5:45 am this morning to reflect. Was such a treat that I wanted to re-share the list + give an update on it here today as I blow out 36 candles (one year closer to 40).
Find my cadence and truly embrace being a mom.

I definitely made some big strides here this past year, but didn't do it alone. I had plenty of help.

Go to Vietnam.

Bà Ngoại and I just discussed this again last night. It will happen before I'm 40.

Make $XYZ per year (I'm not totally driven by money, but I am definitely driven by it. If you know me well, you know it's not so I can buy material things, but for all the other things on this list.)

Nope. Had to cross this one off. Ironically, I will get there, but I no longer care or am striving for a dollar amount anymore. Breaking up with that idea freed my mind and soul; it opened so many more doors.

Be in our forever home.

Done. Here we are. And I love it so, so, so much.

Go to Italy.

Done. Italy was absolutely incredible. I'd love to do this one again before I turn 40. Or maybe for my 40th!

Complete 20 trail races (that's 4 per year) (I decided today for my birthday, I'd sign up for the first race as the gift to myself. I'm still deciding which one to do!)

Well…..not sure I'll get 20 in, but this race I signed up for last year, I never got into. I signed up for it this year, and I did! I'll be doing my first MN trail race this upcoming May. And please don't be jealous. My BFF's, Kristi, Kristi, and Meg, got me an entry into the Hot Chocolate 5K in Minneapolis this April. Gosh I love them! Practice race anyone?!

Take a trip with only Mom.

Top priority. This will never go off my list.

Go hiking and exploring in 3 different and unique places with my brother JJ.

Totally forgot about this one. Task for today: set a date with JJ for our first one this spring.

Surprise 4 people each year with a gift they were not expecting.

Need to do a better job here.

Have zero SIBO relapses and a gut that's functioning 100% at least 90% of the time in the next 5 years.

Made it so far! Dang it feels good to have thriving gut on my birthday.

Continue improving strength + endurance (This one is definitely not a SMART goal, but I know what it means and what it feels like. During this past year, I have focused on less overall running miles, but more strength-endurance training and I feel like I'm in the best shape of my life with all gut issues at Bay. That's the sweet spot that I want to keep building upon.)

The gym and workouts aren't a huge priority for me anymore, but I do very intentional workouts for strength and endurance. These past few months I started working out with 2 guys from the gym. We have been attempting a once-a-week super hard workout together. And my gosh – super hard it is!

Read The Bible.

I've arrived. I'm doing it this year. And I'm loving it so much. In fact, one of the things I want to do today on my birthday is to spend an hour with my Bible and God.

Go on a mission trip.

Nothing in the plans yet, but I found some trips coming up this year through our church. There is one in November I have my eyes on. We shall see.

Publish The Gutsy Girl's Bible: an approach for healing the gut 3.0.

Done.

Get licensed in the state of Minnesota to foster.

Now that we are settling into the forever home, hopefully within the next couple years!

Get a dog for the kids (we have a breed in mind, but the time is not right yet).

The time is still not right. That said, this past year I have missed so hard having a little dog. Another Fiona is in my future for sure. I will beg, plead, and cry to Ryan if need be. Mark my word; my 36th year.

Read 4 books a year (20 total), any and all topics welcomed.

I've been reading more this past year than ever before. My favorite book I read this past year was, When Breath Becomes Air. If you've never read it, I strongly recommend you do. I think I read it in like 2-3 days. I'd read it again.

Have my work featured in a magazine or some other national outlet.

Not yet. Work in progress.

Be at the Director (or higher) level with Beautycounter and instead of focusing on my own sales, mentor other women to hit their own high levels of sales. (I climbed from Consultant to Senior Consultant to Manager in just a few months due to a wild passion for the product and company, so I'd love to continue climbing on the fast track, and sharing with others how to do it, too.)

This isn't a huge priority anymore, but what I will say is that I love Beautycounter so much. InStyle just featured the company, and I am grateful that huge media outlets are starting to pay attention to makeup and skincare that's not full of complete junk. Try Beautycounter today and/or join team A Gutsy Girl to fly with us.

Be part of a company that gets bought out by a larger company.

I still believe this will happen.

Run the Ultimate Hawaiian Trail Run.

Ummmmm…..Mak?! (Makenzie lives in Hawaii now so this could totally be an option!)

Produce and release my recipe for 'Instant Pot Bone Broth'

Still haven't. But now I might be holding out for another hot minute….

Have or have our plan for our family getaway home in the mountains somewhere (not the West coast mountains, but something closer – it's a life dream for Ryan and I for us and the kids) .

Still on the list.

Take the kids on a cruise.

This will probably happen closer to the 40th year because we are not about to take a 2, 3 and 5-year-old anywhere like that anytime soon.

Go on a date with Ryan once per month – just he and me, no kids.

Unintentionally, we have been doing this more lately. But I'd like it to become even more intentional.

Give up something + add in something every single year for Lent (I already know what I'm giving up this year for Lent, but still haven't decided on the adding in part)

No clue for this year. Better get thinking.

Meet Mark Cuban (am I crazy?!)

Ha. Not really a goal anymore. I'll cross it off.

Go to Guatemala with Makenzie on behalf of personal growth and exploration but also Kakao.

I'd still love to do this!

Produce another e-cookbook (still trying to decide who I'm making it for — SIBO friendly? Paleo Baking? AIP Cooking? etc.)

Again, another thing I'm keeping on the list.

Hire my VA full time (or keep her PT and hire someone in person PT as well).

Yes! She has been so good for me this past year. Her work is helping immensely.

Try a class (even if it's just one session) that has to do with something completely new to me (bonus if it's something with Ryan).

I have not done this yet,

Take several food styling classes.

At least one this upcoming year must happen. Anyone know of any great ones in Minnesota?

Go on a weekend trip with just Samarah (not until she's at least 5).

Maybe this year, now that she's 5.

Do a weekend trip with just Isaiah (not until he's at least 5).

He's 3. Not time yet.

Take a weekend trip with just Amiya (not until she's at least 17 5 ).

She's 2, and far from ready. Ha.

Getaway trip with Kristi, Kristi, and Meg (my MN besties).

OMG. Yes! We are doing this this week. On Thursday, the 4 of us are headed to Sedona.

Girl's only weekend in Chicago with Shondra and Missy (my other besties).

Well, I kind of did this last May, but we need an all-out, girls-only downtown Chicago weekend. You guys game?!

Getaway trip with Kim (+ many more weekends like last – duh!)

Yes! Where should we go?!

Create one recipe per year that becomes a staple go-to (like my AIP Bread).

Hmmmm…..I didn't really do this this past year. Better get to it.

Absorb as much as possible from ADAPT and/or enroll in another Chris Kresser program.

Always!
And last, but definitely not least, making this the 41st goal (and perhaps the best part of this list). My hope is to spend my 40th birthday with family – all of them in Minnesota. My biggest and best wish today, on my 35th birthday, is that on the day I turn 40 and this list is complete, that I find myself clanking glasses with and toasting to my dad who will have kicked cancer in the a#$.
This was the final thing from the list last year. And it's still a huge goal. You know, I didn't want to wait for my 40th birthday to have this party. I did it for my 36th. I'll do it again then. I wanted my dad there last night, but it just didn't happen. The intentions were all there – he wanted to. I feel grateful, though, because we are year closer to toasting together on my 40th.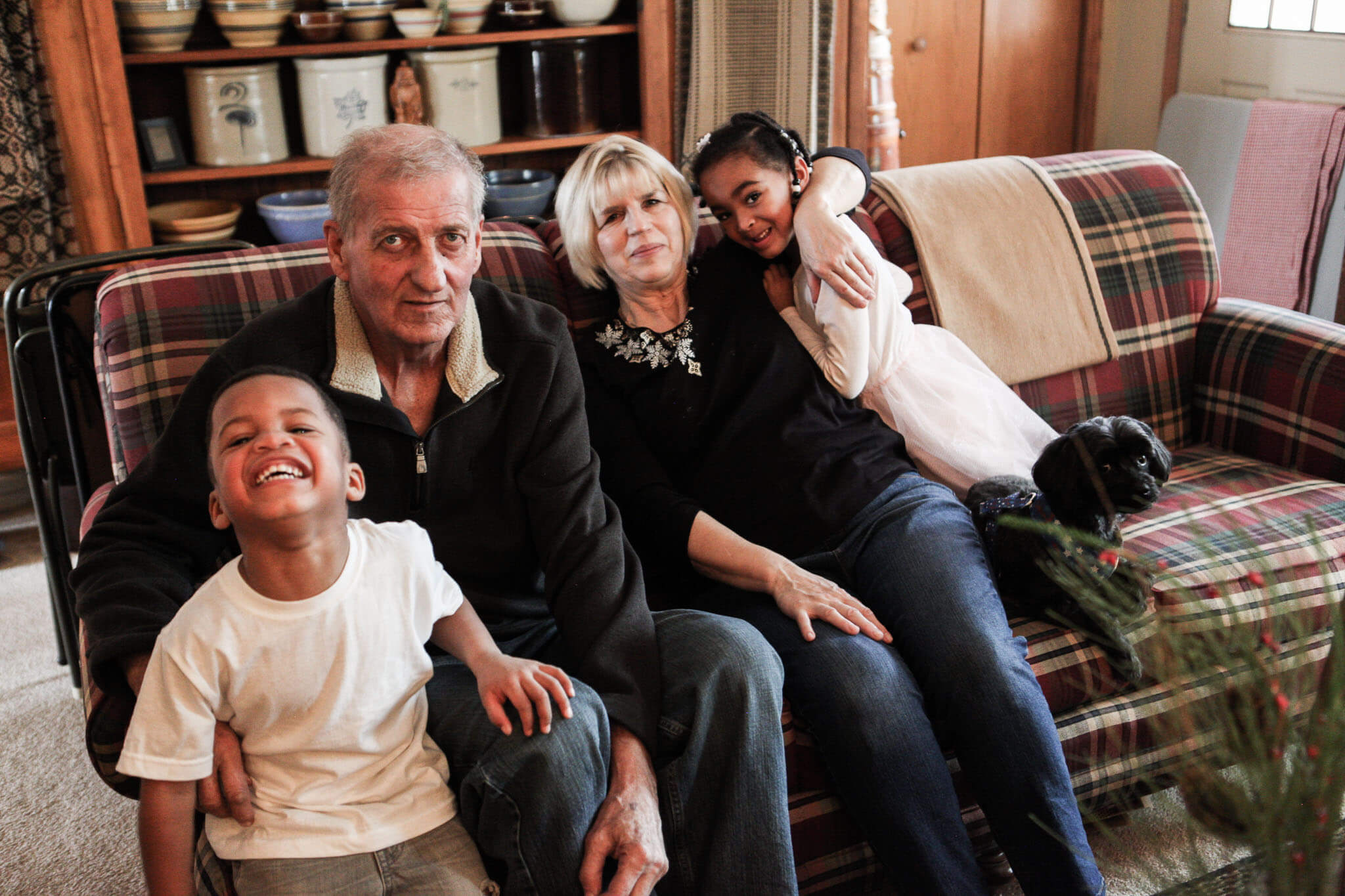 Today I have no big plans. I'm going to go see my mom, dad, and JJ. I'll read my Bible and feel grateful for 36 and all that I have accomplished, seen, and been given. If you follow me on Instagram, I'll be making my birthday cake so you can play, too. This is a tradition I've done yearly – making my own birthday cake and enjoying the time alone.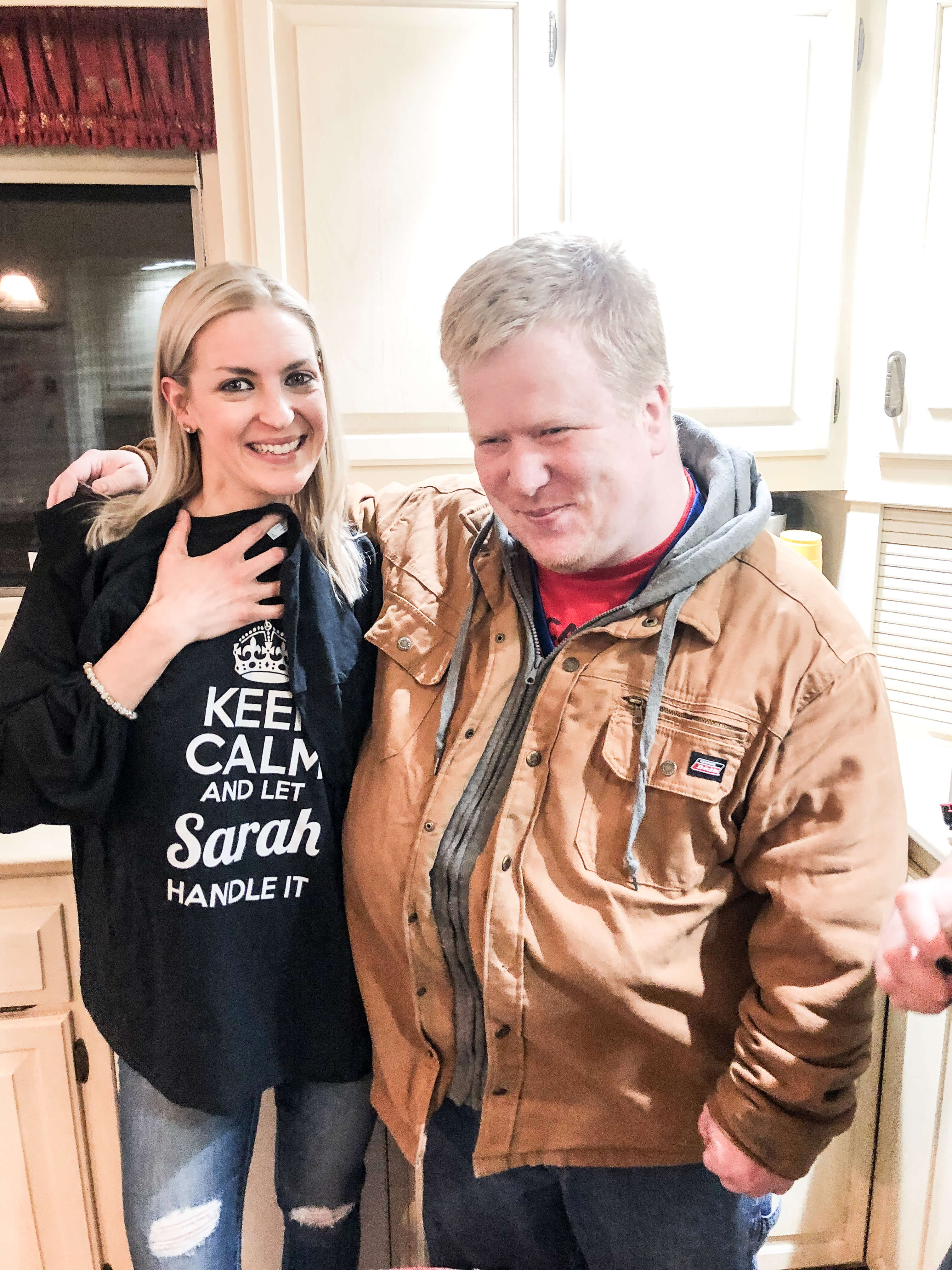 And when the day is done, I'll remember 36 candles.
Another candle….means another wish come true.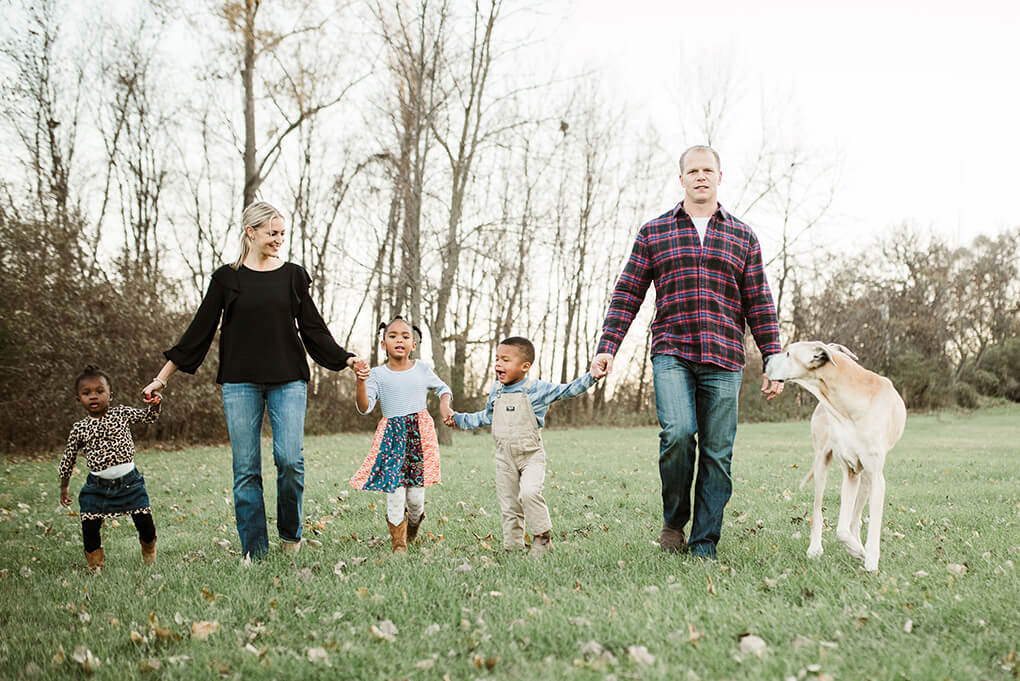 Xox,
SKH
You will heal. I will help.