I promised myself the year of Intention in 2019, and I am over-the-moon excited that I have stuck to it like glue. You'll see via this January 2019 catch up over bone broth.
And yes, yes we do need all the soup and bone broth possible in Minnesota this week. It is, literally, the frozen tundra here. I'll be the annoying Minnesotan who starts with the weather chat because, well, it was not even 2 years ago when I was likely wearing a t-shirt, tank top, and/or shorts on this day in California.
Yesterday it was like negative 30+ degrees. School has been closed here all week so far (including today). I mean, can you even understand that? And yet, I will say this. A friend in California sent Ryan a meme. It was a picture of snow-covered houses with the words, "I love looking at the snow on Facebook from California." Even in this weather, I would not trade here for there. In fact, when it gets this cold, we are that much more grateful for spring and summer (heck, at this point, when it hits 30 degrees we are grateful).
January 2019 Catch Up Over Bone Broth
Okay, but for real. Here we go.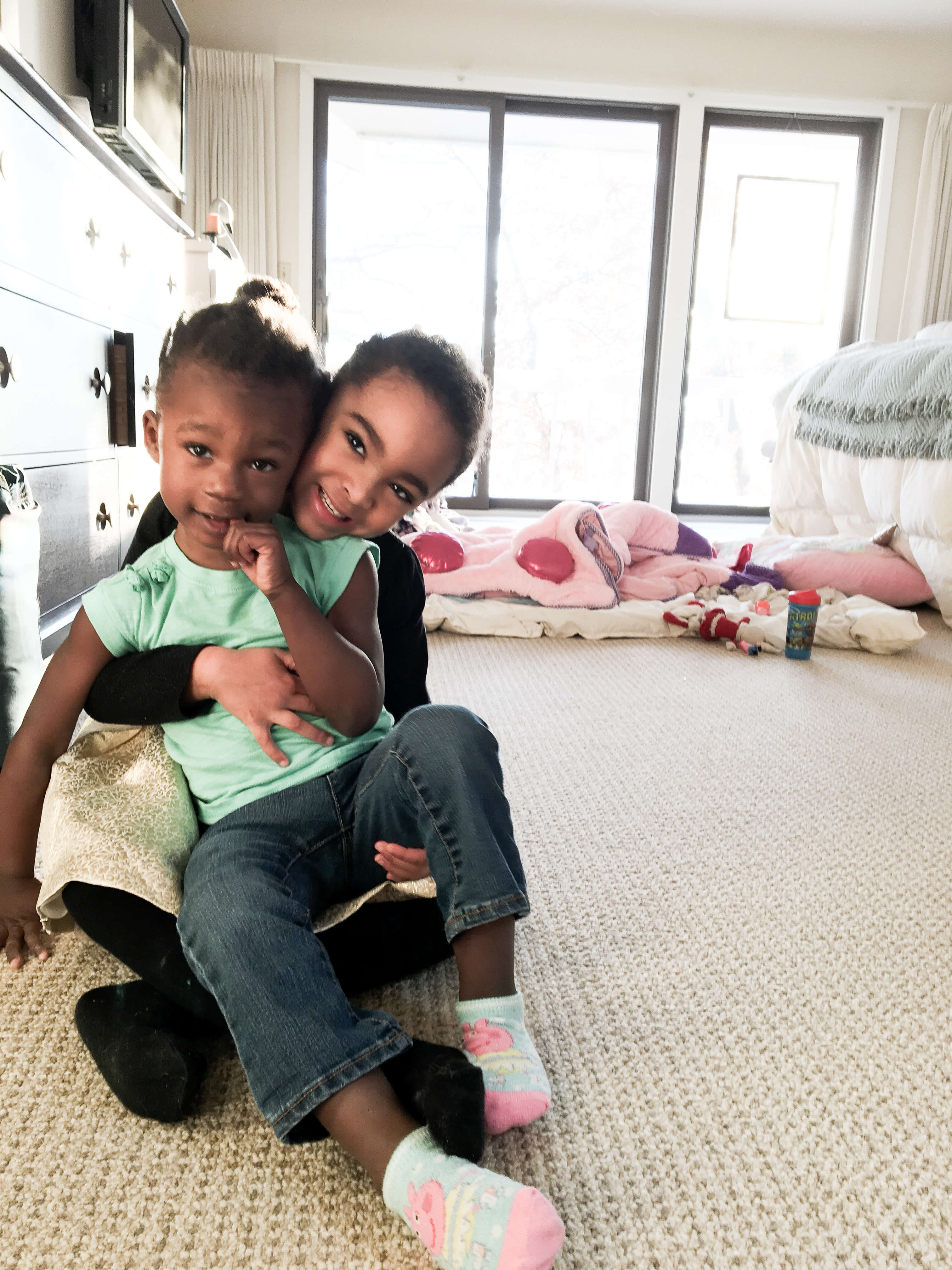 Health
Don't worry – January ended on another strong note for all things health and healing. I am starting to feel like a broken record when I share this each month, but it's one broken record that I'm not willing to stop sharing about.
After years of feeling like the pits, it feels insanely amazing to share how, month-after-month, I feel incredible!
I tend to call it some sort of miracle, but there isn't anything miraculous about it because I put in the work. Now I'm reaping the benefits.
And dang, the benefits are plentiful. They have extended far beyond me. My family, friends, co-workers, and all of you get the A+ version of SKH.
Fitness
I worked out more in January than in December; still not a ton, though. I didn't hit my 12 times at the gym (for the insurance discount), but I'm totally fine with that.
When I was in the gym, I made it count. I started Jess' new program, Functional Fitness Defined, and am loving it so hard. But, it is super hard! For that reason, I'm taking my time with it. I learned my lesson one too many times. Though there might be several planned workouts per week, I don't do the workouts like that. I'm going in order, but at my own pace. An 8-week program will probably take me 16 weeks. That's okay. The structure and pre-planned workouts are awesome, though.
I'm SUPER excited to announce that I finally got into the Superior Trail Race this May, 2019. It's a popular race in Lutsen, Minnesota, and thus it's a lottery entry. I entered the lottery last year, but did not get in.
This year, because I've been training far less (and still don't want to train a ton), I registered to just do the 12.5K. I got in!
The race is Saturday, May 18, and I'm super grateful and excited to hit the trails again. It's been forever. I'm praying that after the run, the trail bug will bite me hard, and I'll begin trail running in Minnesota. It's time. I have missed it – all the peace and calm that comes with running in nature.
Because of the race in some over 3 months, I'll start "training" in February for a 3-ish month cycle. "Training" because I'm not doing anything over-the-top. I'll be doing more stair master, incline running, and sled pushing. But I refuse to workout 7 days a week or spend more than 1 hour in the gym at a time.
Balance.
Professional
Yesterday was my last day doing all-the-things as a contractor. Today I'm doing nothing (and yet a lot of things – recording a podcast, having a call with my fave PR company, and doing an intro call with – wait for it – a book publisher!). Tomorrow is my first official day with Delighted By Dessert Hummus. I talked all about it via Quittin' Time. The time has finally come, and to say I'm excited is a complete understatement!
I spent January finishing up all Elmhurst projects. The last few photoshoots were inspiring and beautiful.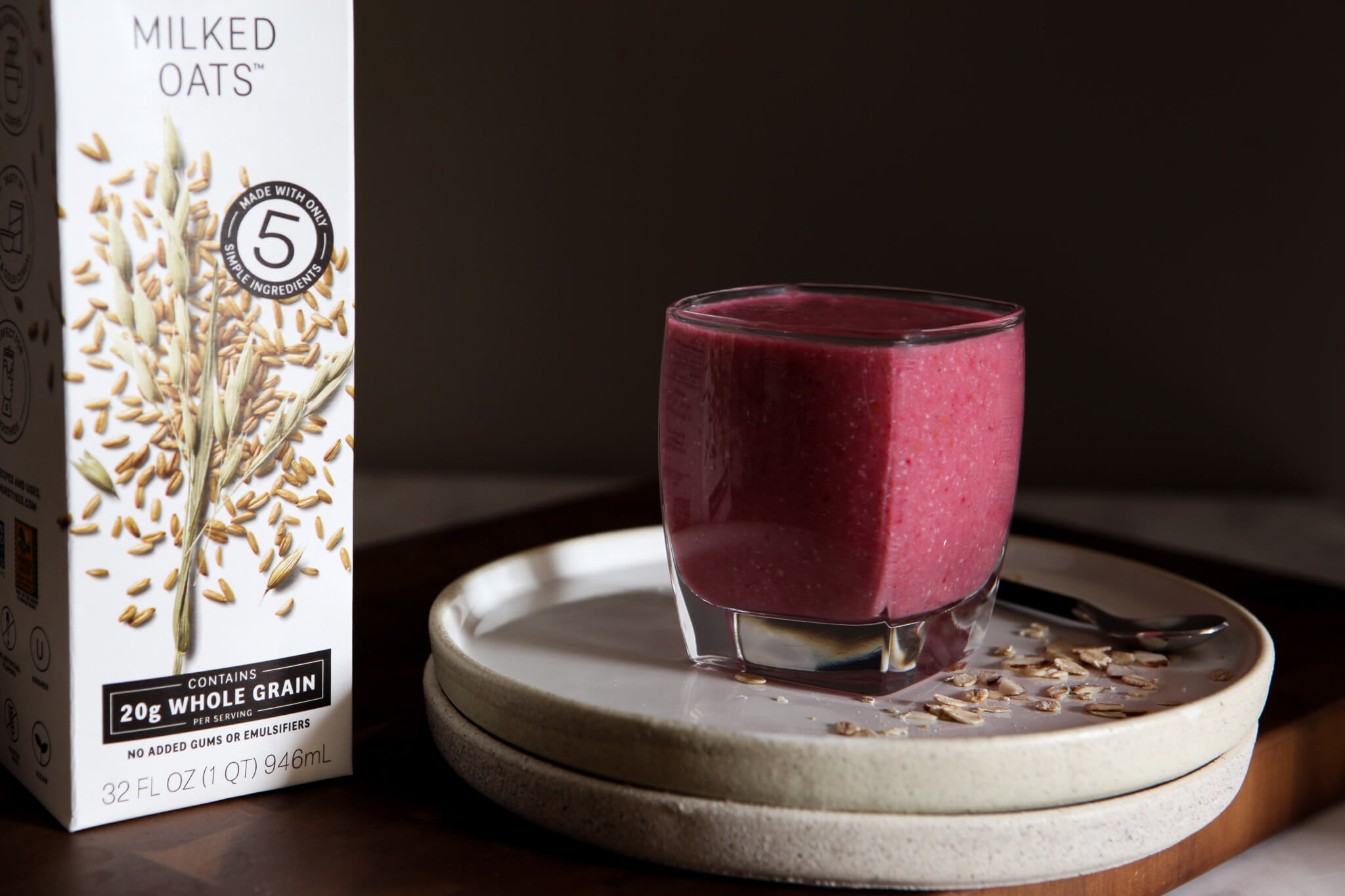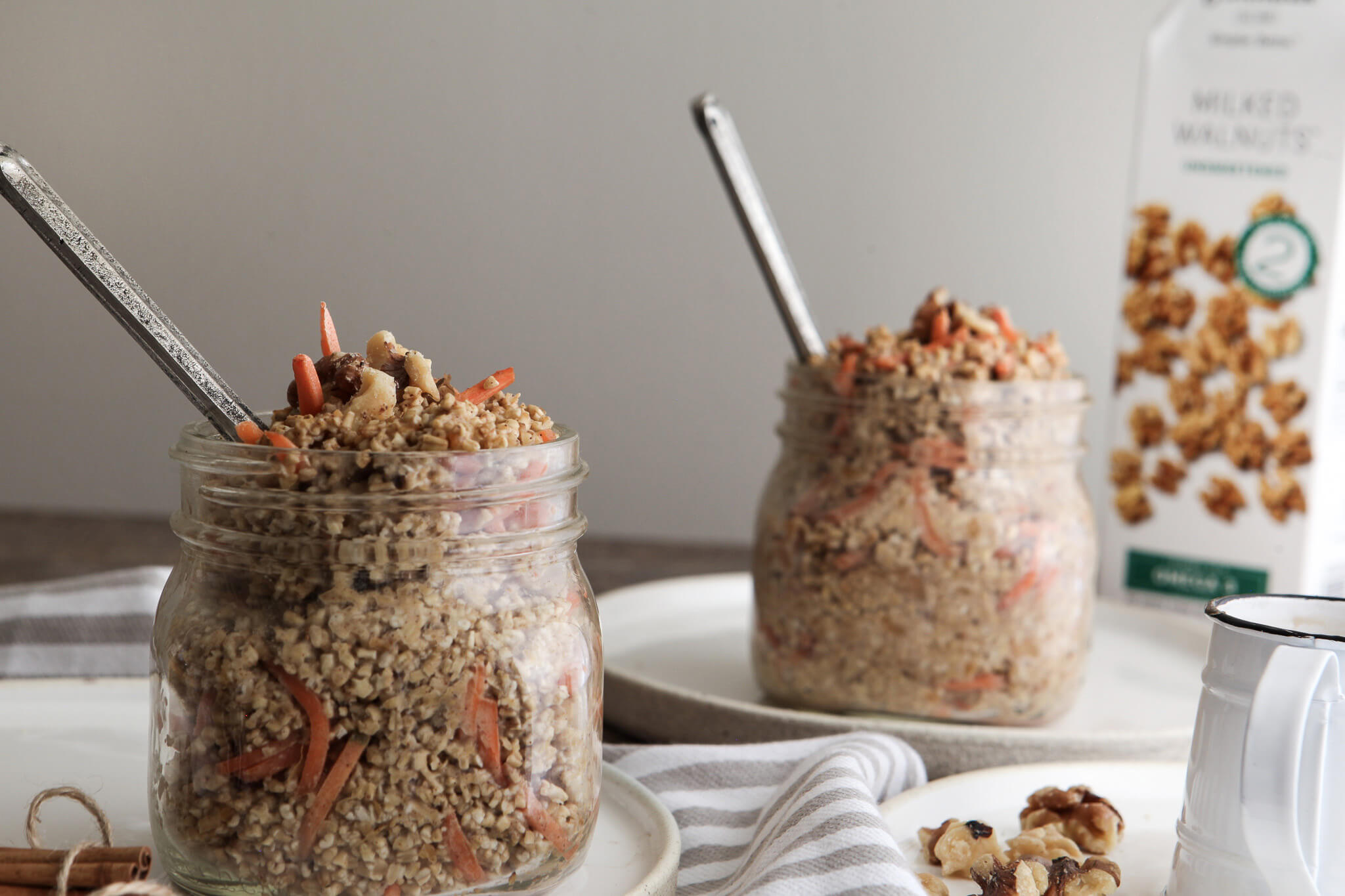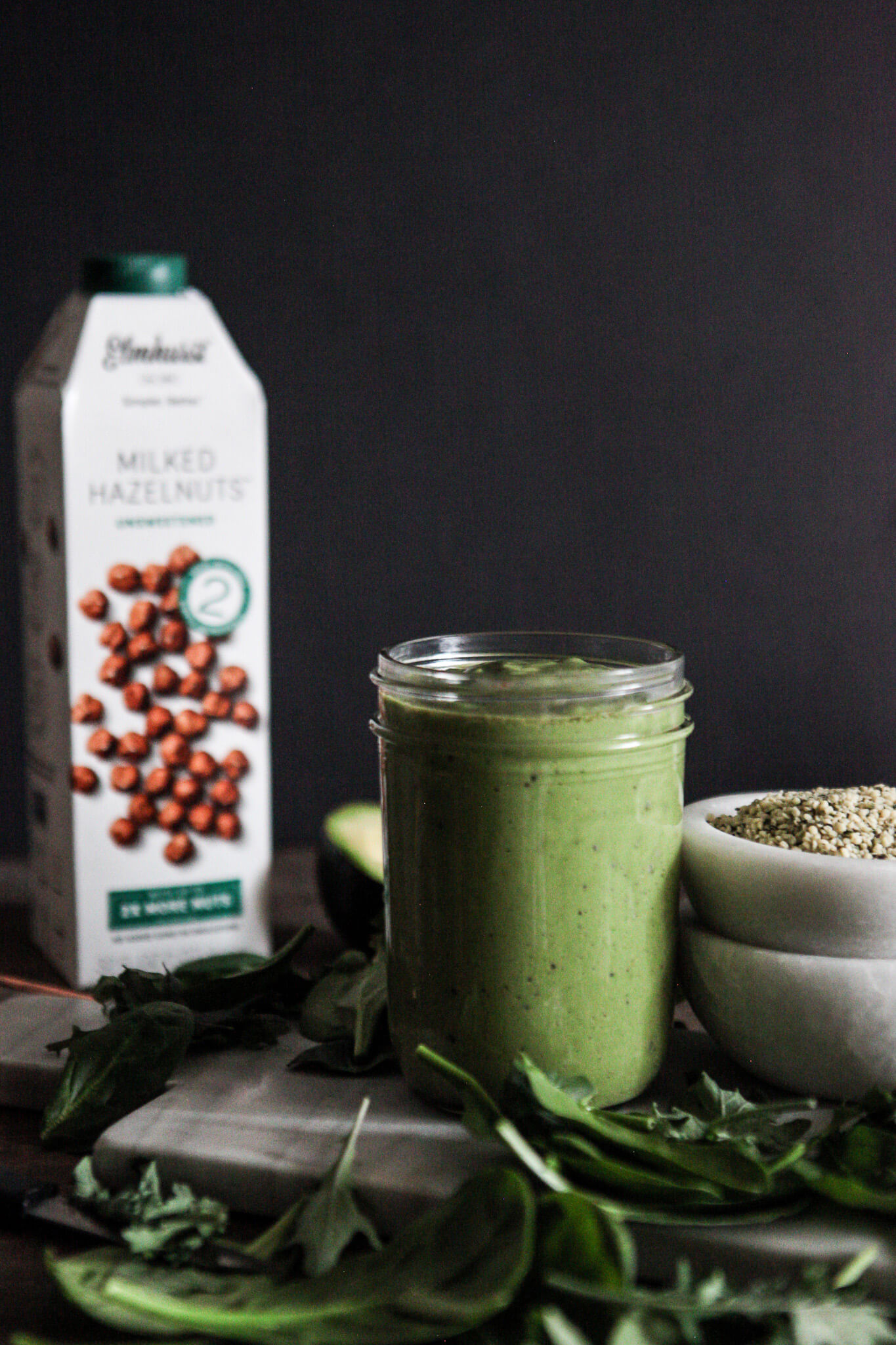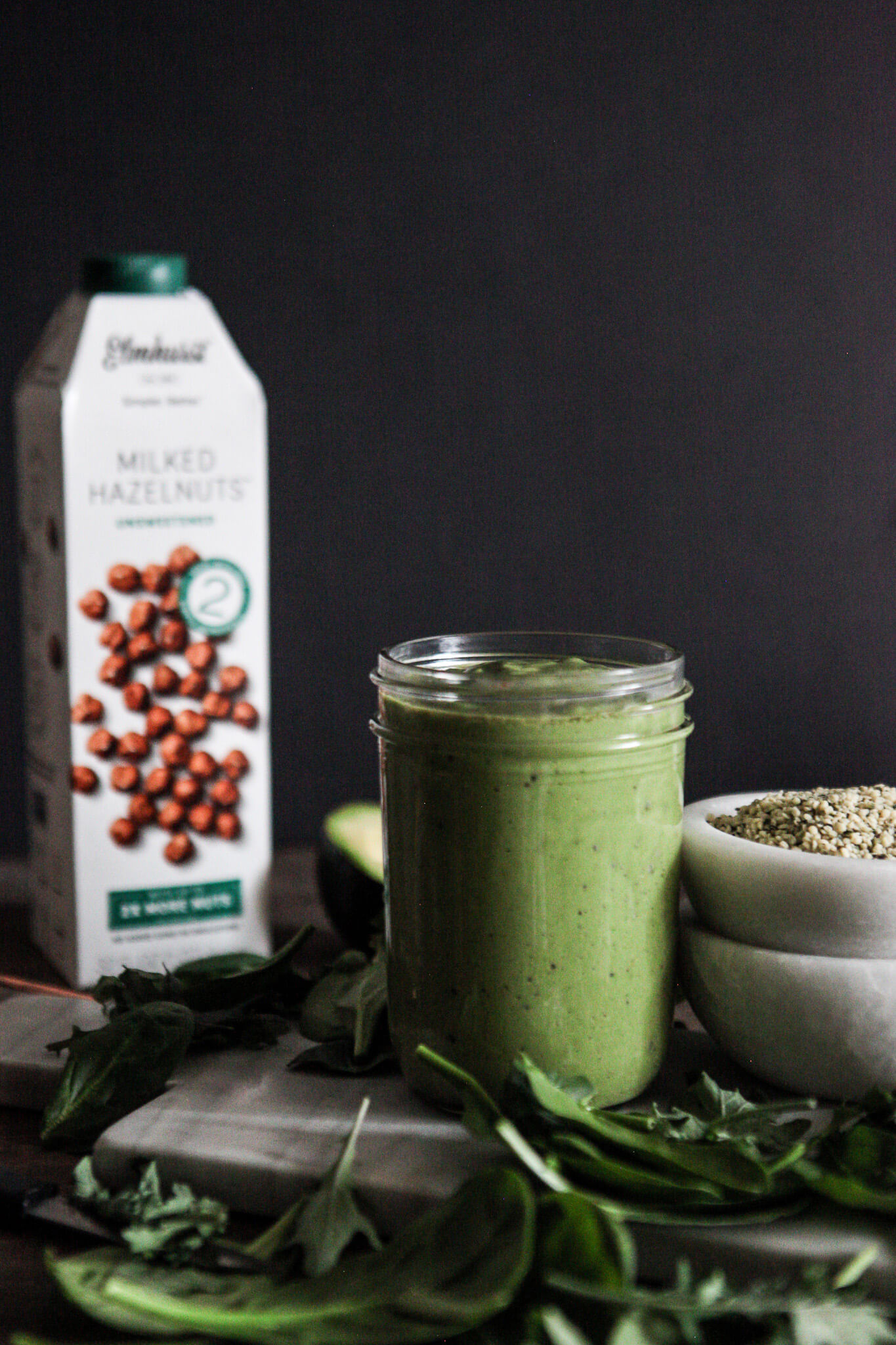 But other than that, I put my whole heart and focus into A Gutsy Girl. The Instagram grew rapidly, as did this "little" blog (page views have almost doubled in the past couple months), and I finally got serious about the direction and branding – my ultimate goals and objectives.
Guess what?! I'm working with a lawyer. A Gutsy Girl is an almost an LLC, and I am trademarking it.
Why? Because THIS is my baby. It is my "overnight" success = 10 years in the making (I purchased agutsygirl.com in 2009). If there has ever been something I've stuck to, it is THIS. The all caps are totally necessary because I am reminding you (and myself) of this commitment and passion.
There is nothing, from a professional sense, that excites me more than storytelling, marketing, branding, helping, giving, providing, and of course, A Gutsy Girl.
I believe the growth has been so authentic because I have still not made it my full-time "job." I have yet to spend a penny for paid growth; everything is organic. And I attribute a lot of this to my dedication for the real and honest truth for anyone and everyone who follows along. I don't need a single brand or sponsor for anything relating to my brand. I choose to work with a handful that I love, trust, and respect. But I refuse anything that is not in alignment with the brand, my values, and what I think is right and best for you.
I have been documenting all the things in my Personal/Professional 2019 Journal, and I also think this is a key to success and growth.
January started with a ton of hustle, and yet somehow it was less than I have ever done before. Again, not magic; just intention.
Also, my Office Studio office room is almost ready to show you. Mom and I have been working hard on it, and it's makes me so, so happy to go to an office that's 100% customized to and for me.
Personal and Family
We are still settling into the new house. I mean, I think we will be for the entire year.
Currently…..rooms/areas being painted:
foyer
main living room
Amiya's room
Isaiah's room
Samarah's room
kid's downstairs bathroom
our room + bathroom
office
The kids are getting new blinds, and Samarah and Amiya are getting new carpet.
Our house is in chaos and a complete mess. But we see the light at the end of this tunnel. I'm loving the work that has been done. When it's done, I'll share. Here are some starting pictures.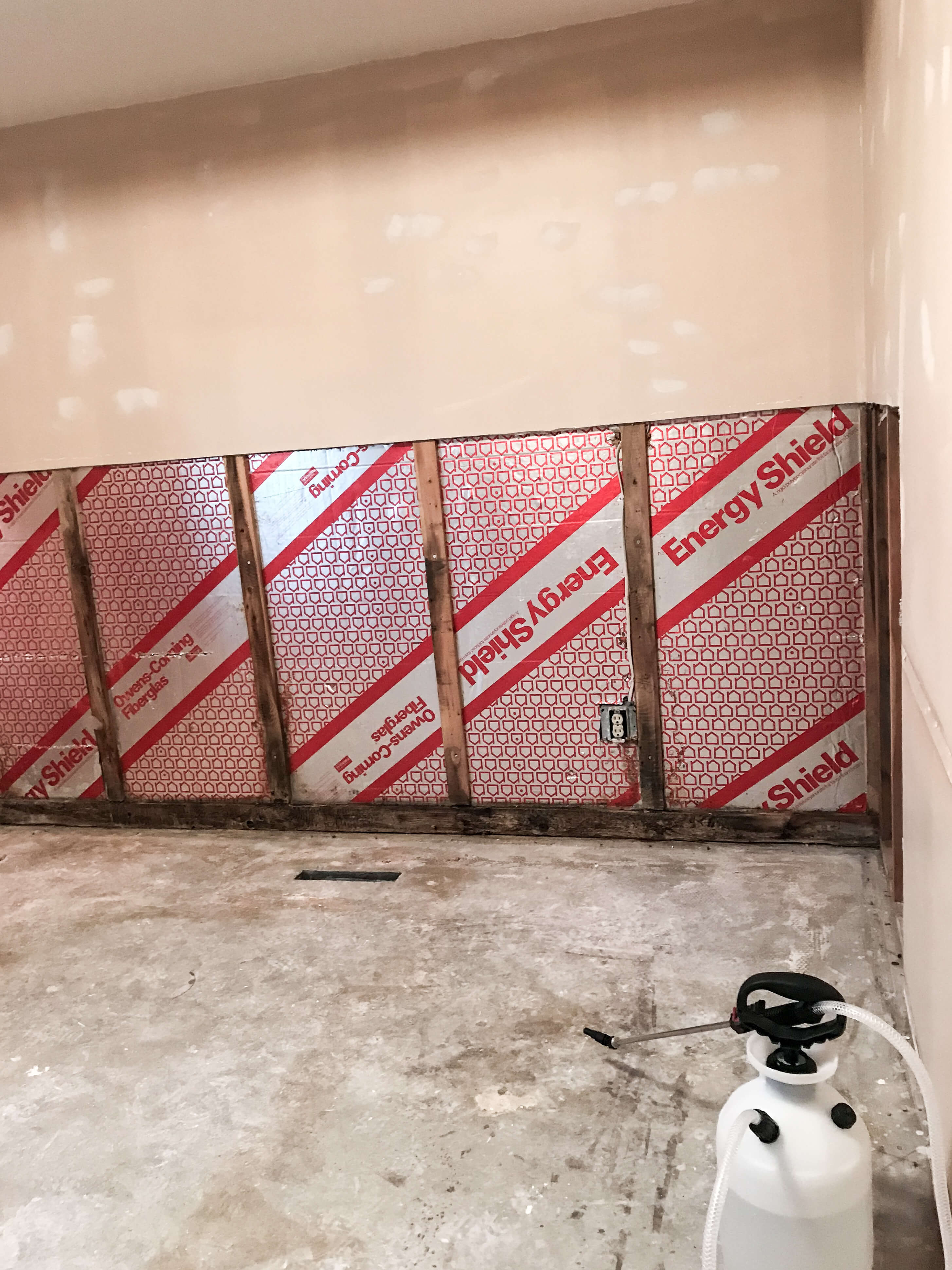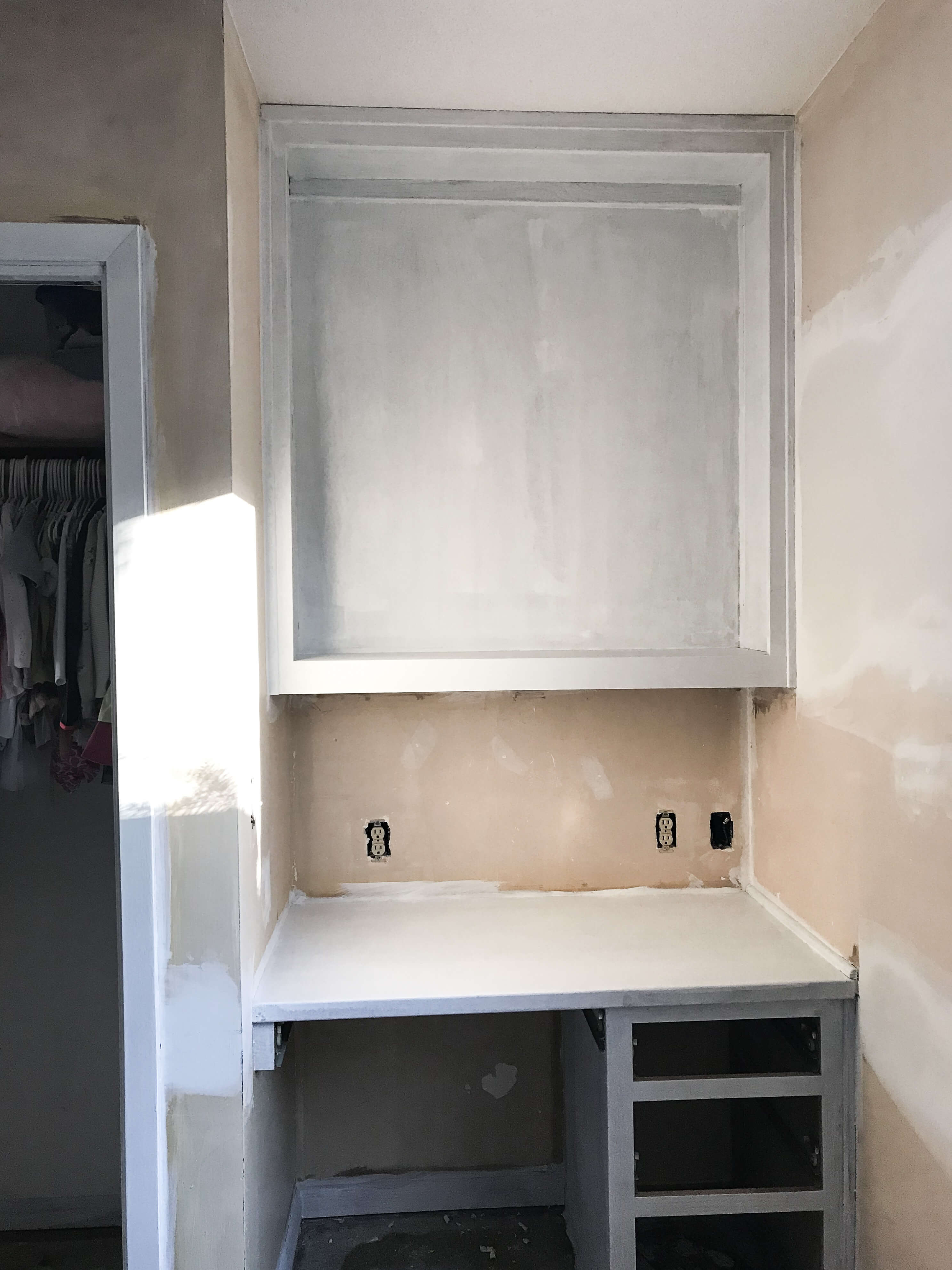 Sexy, huh?!
I spent time with my incredible cousin Jason in January. I did some photos for his new addiction recovery home, and I also (for the first time) heard him speak. He shared his story, the journey, and recovery. I always knew bits and pieces; never the full thing. Truly remarkable!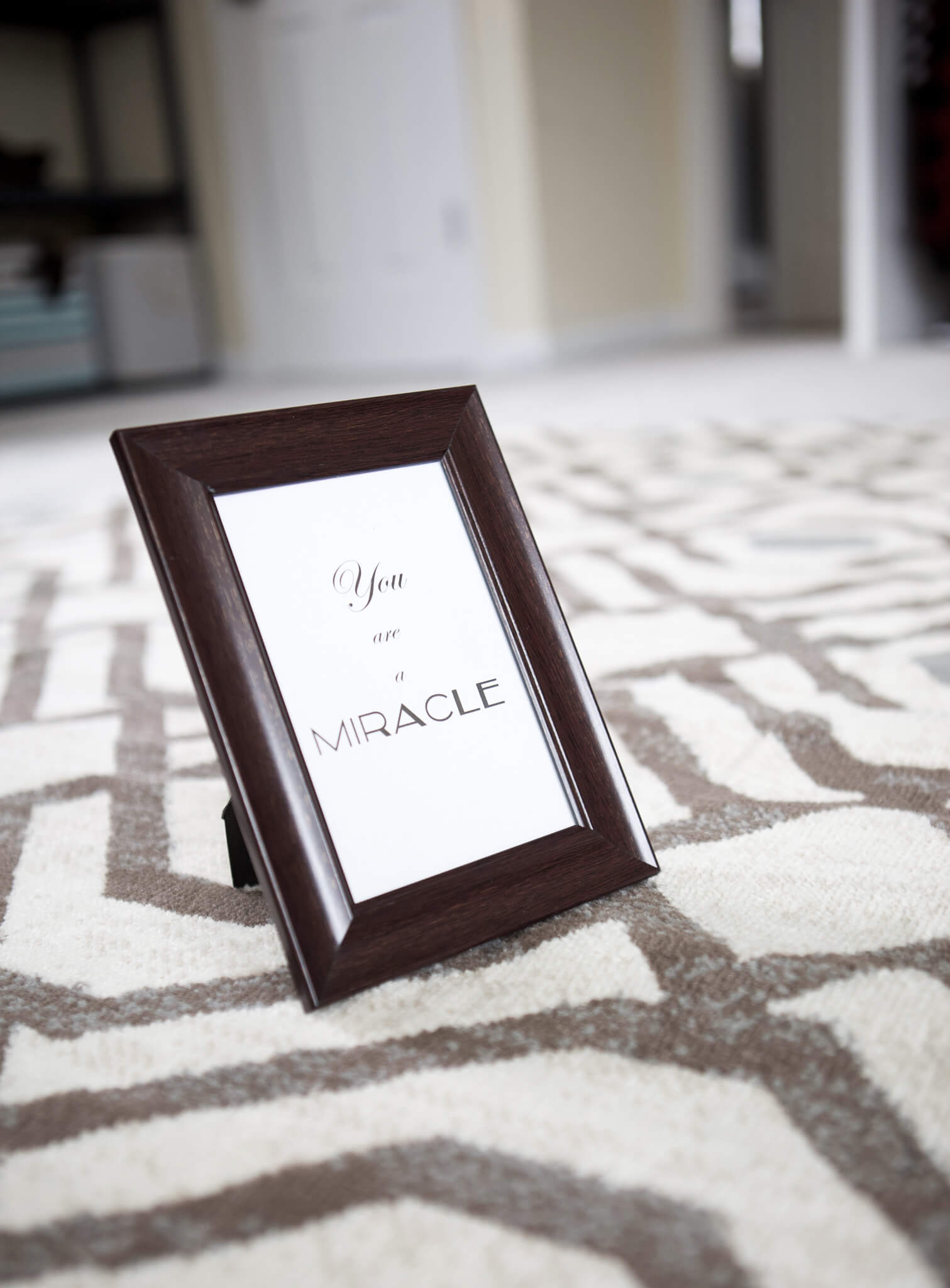 Samarah, Isaiah, Amiya
The kids were busy bodies and besides the common cold, have all stayed relatively well. I mean, not including all of Isaiah's stomach stuff, of course!
Samarah has a love/hate relationship with winter in Minnesota. One day, she and Ryan spent a ton of time walking on the lake. She actually crawled for most of it, and now is constantly asking to go back on the lake. Any chance she gets, she'll bundle up to play outside. At the same time, she doesn't like the in-and-out during winter; tells me all the time she wants it to be warm. So, which is it little princess?!
The coolest thing in January for Isaiah was when we got his 23andMe reports back (we still don't have the girls'). We decided that, because we have very little family information about the children, it would be interesting to see their ancestry. Not much was surprising about Isaiah, except I did find it interesting how much Nigerian and European he has in him. I love how specific they get with exact places. (Side note: I had a lot more French in me than I realized, too.) Besides the test, Isaiah had a lot of fun at Grandpa Donny's birthday party. He chatted up a storm with Aunt Patsy who was here visiting from California. She thought he was just a trip. And he is, too.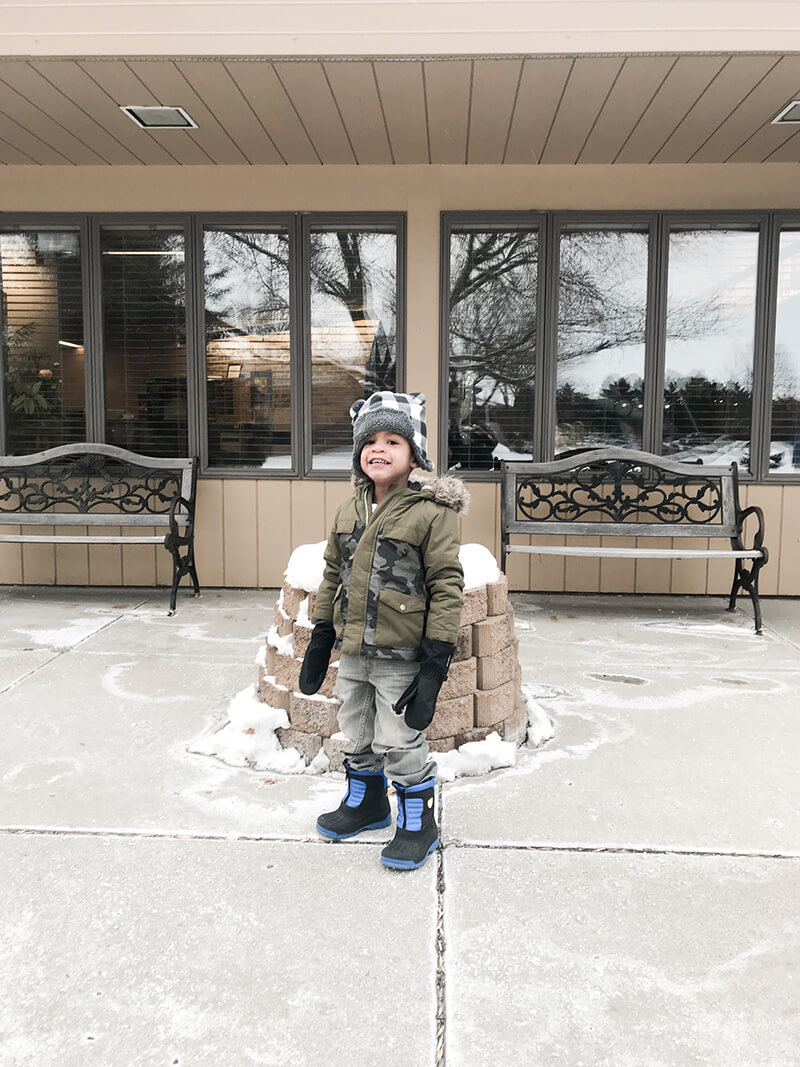 Little Amiya. I think I summed up her month and her current personality best via this Instagram post mid-January:

She is something else that girl.
Dad celebrated his birthday, and we continue to stay on his treatment path. I spent the day with Mom and Dad some over a week ago when I brought them to his chemo appointment. They alway feel bad that I "have to" take time off and drive them to Minneapolis. But I swear on my life that I love those days. It's just me and them, and I wouldn't trade it for anything. Work can wait.
I made it almost a daily habit to write in both my personal journal and read the Bible (doing the plan to read it in one year). This is huge! I have never done it before, and can see the benefits already. I am learning so much more about myself, my business, and the Lord. Can't love this one enough.
And finally, in January I made the final decision for completely changing Sarah Kay Hoffman – this site. In fact, I made it official yesterday during a video chat with one of my favorite online mentors and a highly-respected, brilliant man in the industry. I didn't put it under the Professional section because even though it is a professional decision and direction, it feels very personal to me. I'll be announcing and sharing it soon – you'll obviously see it, too. Here's a hint, though, if you want to reach me today, email me via sarahkay @ agutsygirl.com – 🙂
Super excited for February! The besties and I are going to Sedona. Also, it's my birthday month, so naturally I'll be in celebration mode all month long. The house is still in complete mayhem, but you better believe I'm throwing a big birthday party here. Lan is making egg rolls and spring rolls for it, so for those who have already RSVP'd, there's that. Egg rolls, family, friends, and a house with an incredible lake view yet s#$% everywhere still. This is life; and I love it!
Blog Posts I Wrote in January
Tell me something new and good about YOUR January!
Xox,
SKH
You will heal. I will help.