In my recent post, Living with Intention, I stated that one of my professional goals for 2019 included quittin' time, "Know when it's quittin' time.
Evaluations on every last piece of my professional life. Where I'm not finding joy, inspiration, and where I am finding negativity and bogged down stressors, I will remove." We are only a couple weeks into 2019 and quittin' time already became very real.
Prior to Quittin' Time
Let's back up.
I have run my own business for many years now, doing almost 100% contract and consulting work. Never have I worked with a brand in the natural foods industry that I didn't just adore (okay, maybe one, but I never talked about that client publicly; good or bad).
Doing this type of work, on my own, always made sense. I had the freedom and flexibility my personality and life needs.
Ever since I ended A Loving Spoon around this time in 2016, I have done 3 main things:
Content Creator & Digital Storyteller in the Natural Foods Industry (this was all the contract and consulting work)
Run www.sarahkayhoffman.com (same as #3)
Run www.agutsygirl.com (same as #2)
2018 was the year I was supposed to embrace change. I did, but it was far from easy. There were challenges galore, personally and professionally that I never saw coming.
And after I learned my biggest lesson in 2018 every last thing began to change.
I learned that forgiveness is something we almost never deserve. Instead, when we receive it, we should be filled with gratitude.
Finding this gratitude helped guide me to new paths and decisions.
More than ever, I desired to be lead by the things which I always wanted to be defined by instead of the things I allowed myself to be defined by. What I thought was so important, turned out to be anything but.
Such a nebulous statement, but it will all come out when I write my book.
Quittin' Time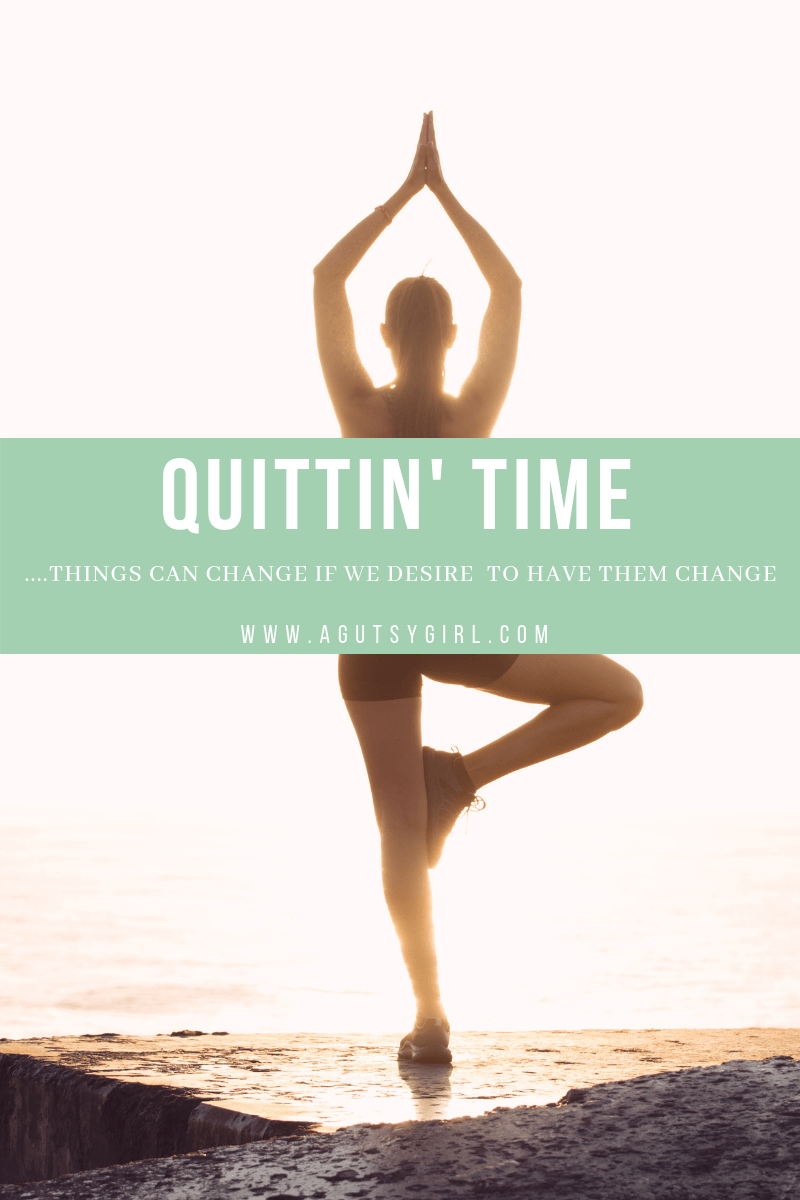 Instead of trying to run in 17 directions daily, I decided it was just quittin' time. The best way I can describe it is with my college credits analogy.
In college one semester, I wanted to cram in a 5th class. So I had 4 classes that were 4 credits, and then I added the 5th class that was just 2 credits. In my head, "No big deal. Easy. A 2-credit class will be a cinch."
What I failed to forget is that adding a 5th class meant I would be adding an entirely new and different subject matter. That semester was hard because I had 5, very hard, areas of "focus." In other words, I wasn't very focused.
That's the same web I got caught up in when I had multiple clients, and this blog (which I've tried to make into multiple things simultaneously).
My immediate desire was to reduce all clients down to just one, and have that be my focus.
I put this out into the world, and a friend texted me, "What's on your dream sheet?"
My response,
Dream?? Working full time with Makenzie.
Y'all remember Makenzie? She was a client, and she brought me with her to Shark Tank. Here she is, and there is my work.
As if her forgiveness wasn't enough, she was not only open to, but excited about, my dream sheet.
Dream Sheet
So she and I started dreaming together, in case something could or would be in alignment for her company, Delighted By Dessert Hummus, to bring me on as an employee.
No longer were my desires to hop, skip, and bounce every which way, but rather to truly be part of something, of a team, and to be guided by all the things I've been working on in my personal life.
One day, we had a face-to-face Zoom call discussing it all; ideas for a position, what I wanted to do/didn't want to do, how much I did want to work/didn't want to work, and what my ideal environment was. I was 100% open and honest, transparent as ever about this past year and my dreams, goals, and visions from both a professional and personal standpoint.
After the call, I sent her some follow-up requests and information, per her request.
The conversations didn't continue for very long when she sent an email with "pre-contract thoughts."
It was an email filled with details of this position she created for me. I wasn't sure if it was real or not because her creation was the blend and balance I've been seeking (and holding out for) for quite some time now.
Less than a week ago, the official offer letter came in from her team for a salaried position as the Delighted By Dessert Hummus Chief Storyteller. In the email she stated,
It's been such a delight co-creating this role with you. Hats off to you for truly claiming your dream to work for DB, because look….IT WORKED.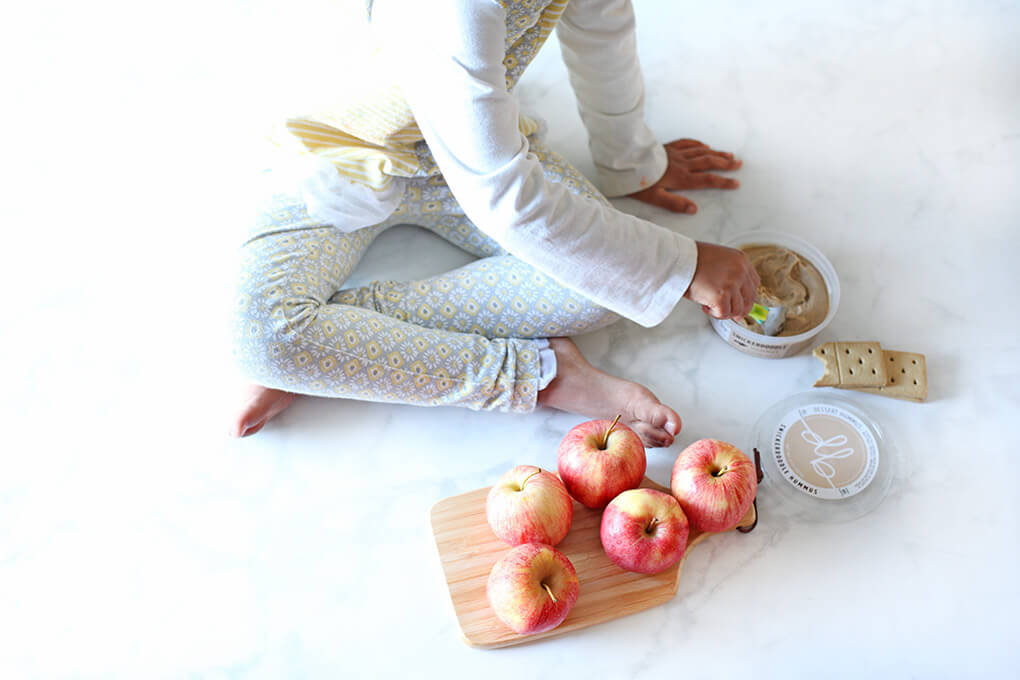 Chief Storyteller
Whether it's here or via the multiple brands I've helped develop over the years, it's always been about a story. There is power and magic in telling, communicating, and sharing great stories via words and images.
Delighted By Dessert Hummus and Delighted By in general has a story that is so powerful and genuine. My role as the Chief Storyteller is very detailed and comprehensive. The specific tasks and responsibilities are plentiful, but very defined and beautiful.
In addition to every single thing I've been working so hard on these past several years (writing, food photography, strategy), I will oversee the visual and creative expression of demos, trade shows, and sponsored events and collaborate in bringing it all to life.
Literally. My dream job description.
But you know what the real delight in all of this?
The partnership with Makenzie and the realization of just how much things can change when we choose to make real changes and then do the dirty work required. (This is for every single thing in life, too, from healing the gut to healing relationships, and everything in between.)
Here it is.
Balance
After May 4, 2018, I went months without talking to Makenzie.
In the beginning, I fought with every last ounce of my being that this was not about me. The longer I fought it, the more I stayed in a place of chaos. The exact moment I stopped fighting it was the exact moment things started to change.
I learned so much. And when I came out on the other side and was dreaming up this position in partnership with Makenzie, we both knew that for now I needed the balance of Delighted By plus A Gutsy Girl and my family/personal life.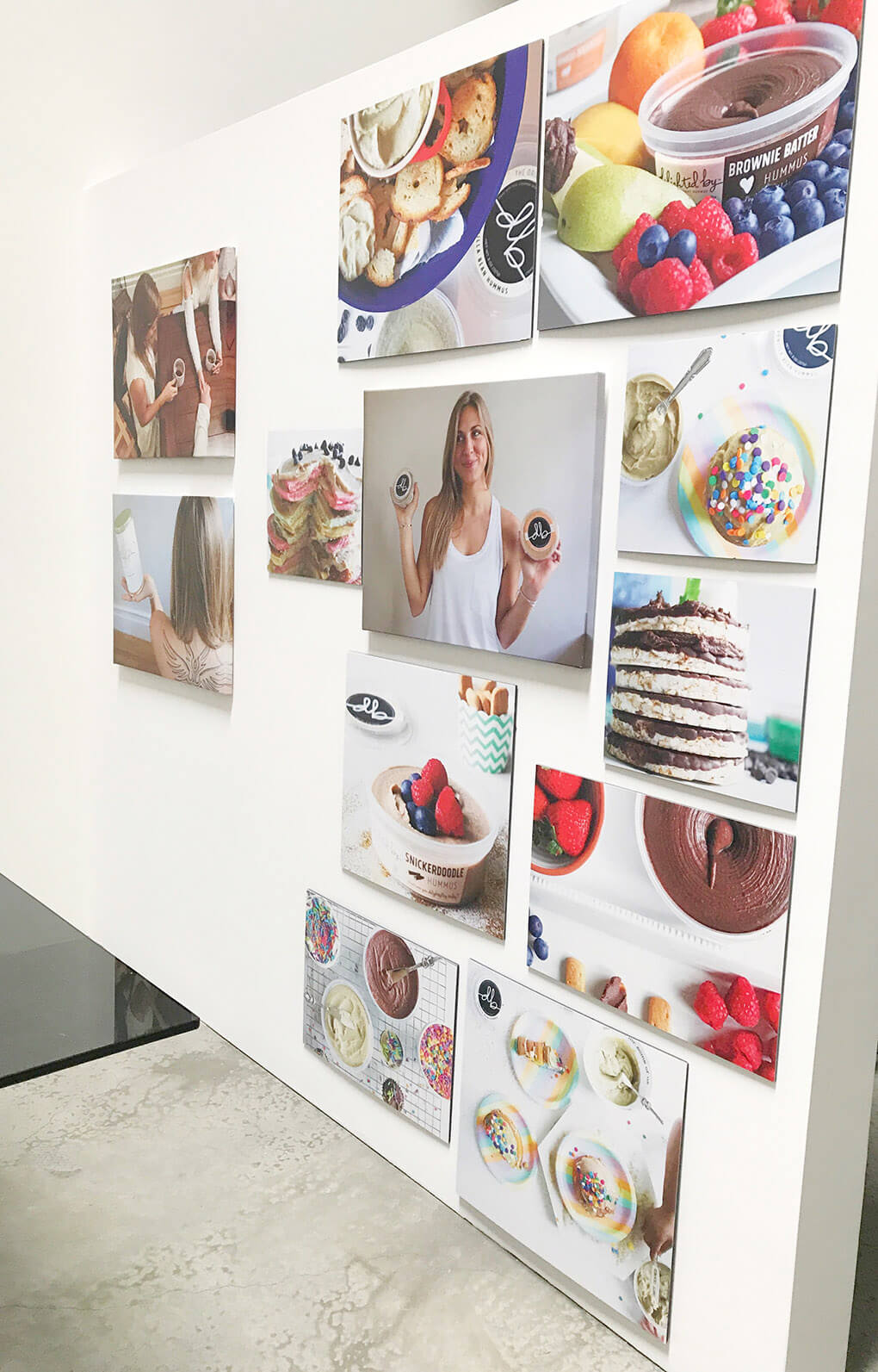 So in my contract, she salaried me for less than 40 hours a week, gave a vacation policy that barely any company has (p.s. I rarely ever take vacation, though), and clearly spelled out the requirements and core values of Delighted By.
Every last thing about my position as Chief Storyteller and the core values are 100% in alignment with both my personal and professional values – what I have been working on this past year, and what I am striving for for all the rest of my days on Earth.
I start officially on February 1, and I could not feel more excited about the transition and about the decision for quittin' time.
I wholeheartedly believe that this is a testimony not only to the work I produce and am passionate about, but also to the idea that things really can change if we desire to have them change; and of course that everything is beautiful in its time.
p.s. This website is not going anywhere, but on the topic of quittin' time, it is changing. I said it before, but I know even more things about the change now. I will be streamlining and focusing on fewer things here, breaking off one huge section to live, breathe, and stand on its own. It can't happen quite yet, though, as I'm in the process of doing some legal things and trying to figure out who can help me with the technical side. Remember, I'm staying in my zone; I'm not trying to do all the things, ever again. And me + tech = one big, hot mess.
p.s.s Did you know that Amiya's name means, "Delight?!"
Xox,
SKH
You will heal. I will help.