It's not only time for the December 2018 Bone Broth Chat, but it's also the very last day of 2018. Doesn't even seem real. It's currently 4:22 am. I sit here with some great coffee and am filled with gratitude for all that this year brought. One last post to round out this year before I share my 2019 Vision Board, goals and thoughts tomorrow.
December 2018 Catch Up Over Bone Broth
Health
Another successful month feeling incredible. The worst thing that happened to me this past month was some sort of kink in my upper back/neck. I went to the Chiropractor and it started feeling better right away.
There is a great Chiropractor in our town, and I try to go 1-2 times per month; I haven't gone for a couple months, and it may have just caught up with me. This was part of my rest and rehab these past few months, and it's something I'll continue in 2019 for sure.
I'm still eating all the things; enjoying every single minute.
Crossing my fingers, but our family has still escaped the flu.
Fitness
Guess how many times I stepped foot in the gym during December? Once. Truth. I stayed very true to that rest and rehab through 2018. It has done me so, so good.
December was an insanely crazy, busy month. You know what they say, right? We always make time for those things which are a priority. So guess what I'm learning? 24/7 fitness brain isn't such a priority anymore.
I'm kind of liking it.
Don't get me wrong. I didn't do absolutely nothing for the month. When I was in New York, I did a few easy workouts at the hotel. At home, I did a few Jess workouts and some HIIT sprints on the treadmill (that's finally in our house vs. in the cold garage!)
Other than that, though, nothing – nada – rest.
Professional
I went to New York in mid-December for work. My favorite day there was when we had an off-site meeting day, working and 2019 brainstorming at a cafe in downtown Buffalo. It's definitely no Minneapolis, but has a charm all its own.
I spent a lot of the month working on producing a campaign for one client. For Nutiva, I created a gluten-free, vegan sugar cookie recipe. For the photoshoot, they wanted it to include the theme of "children decorating cookies / baking with children." So I made it happen, with Samarah. (Why not the other two? Well, in case you've ever spent 15 minutes with my children, you know why they are not ready for that yet. 🙂 )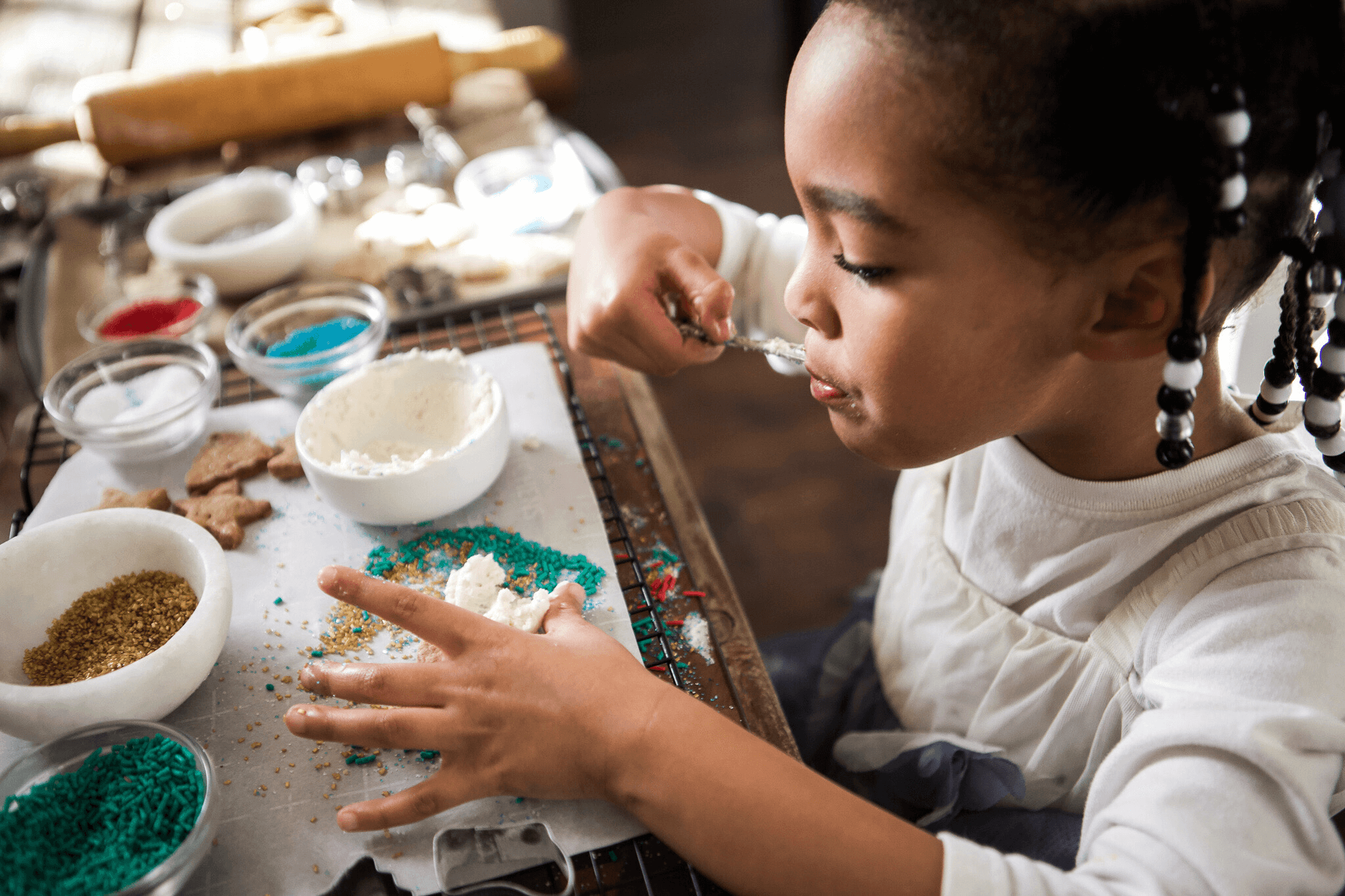 It was the most fun I've had shooting in a very long time. While I'm still more a fan of shooting food than people, when I get the chance to do a photoshoot with my friends and family, I am so happy! (By the way, this recipe and many others will be available on the next gluten-free roundup.)
Finally, all things A Gutsy Girl is thriving. I feel like I've finally caught my business stride. I know exactly where I am and what I need to be doing.
What started out as a fun idea with the hopes of having 100 people join, has now become something hundreds have signed up for. I'm so excited to share and lead the 21-Day Gut Healing Inspiration Journey that begins tomorrow.
I decided to do this after giving it almost zero thought. Instead, I was thinking about how I'm not into "New Year, New You." Same you is perfect. I'm just into boosting the inspiration for a journey one is on or wants to take on. Did I mention I'm doing the 21 days of emails for FREE?
I love, love, love the gut, digestive system, wellness, and sharing it with thousands. I get messages upon messages each day from people I have never met who tell me I am changing their lives. And I am not sharing this with you to boast, but rather to let you know that when you pour your heart and soul into something you truly believe in, love, and would do for FREE, it comes back to you a thousand-fold.
So excited for what's ahead in 2019!
And finally, my mom found this sweet table at an auction for my studio. I was cleaning up after the photoshoot while Samarah was playing on my iPad, and I quick grabbed this from the old iPhone. $26 for that adorable piece. Since then, I have gotten more things, and I do still promise to share it all once I'm really settled there.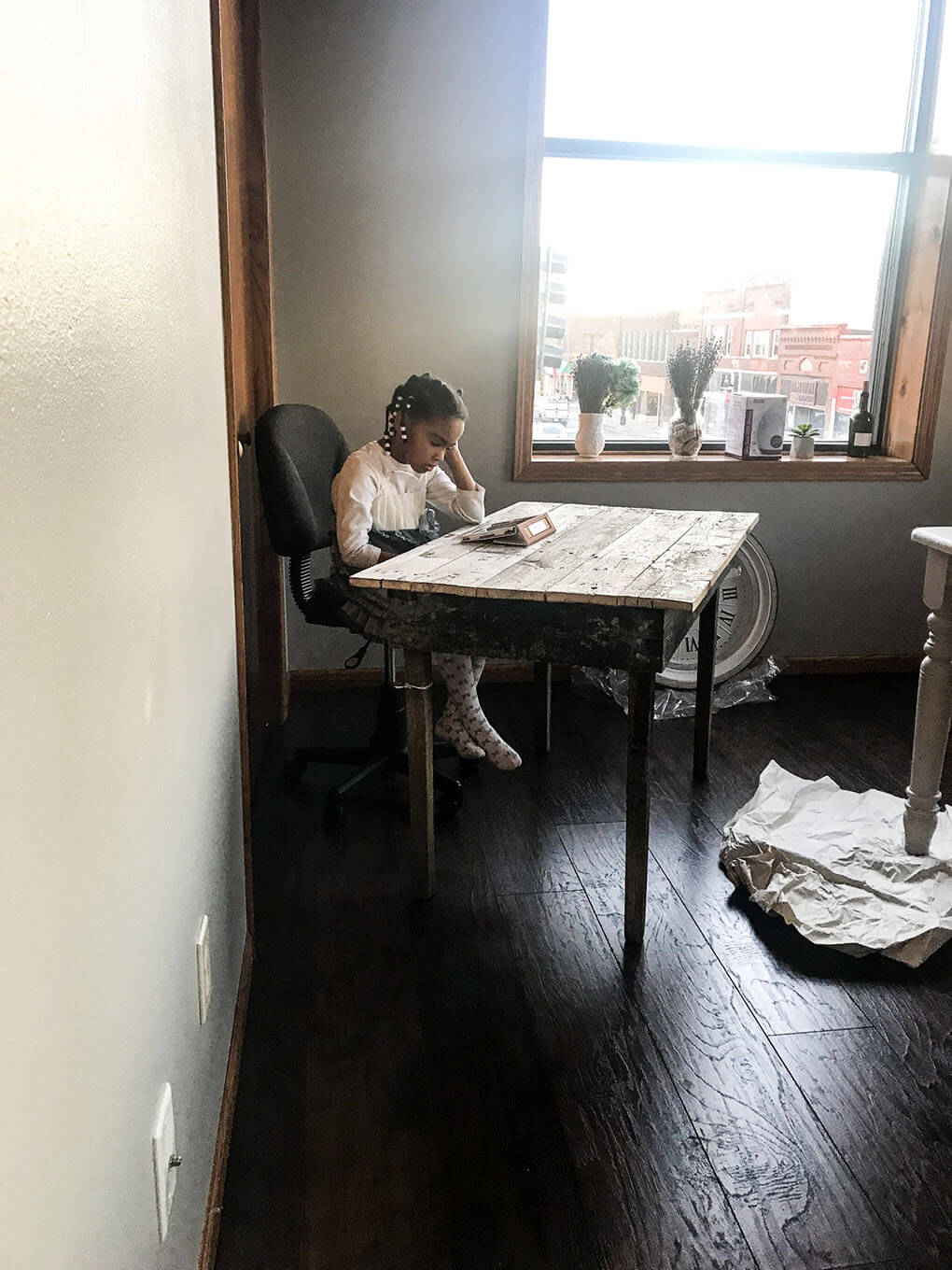 Personal and Family
By far, December was the busiest month of 2018. It was also the best month of 2018.
Several friends and family went to The Church Basement Ladies in early December. Such a fun night with a mixed group of goodness. If you live in Minnesota but have not yet seen that play, go. It's hilariously true.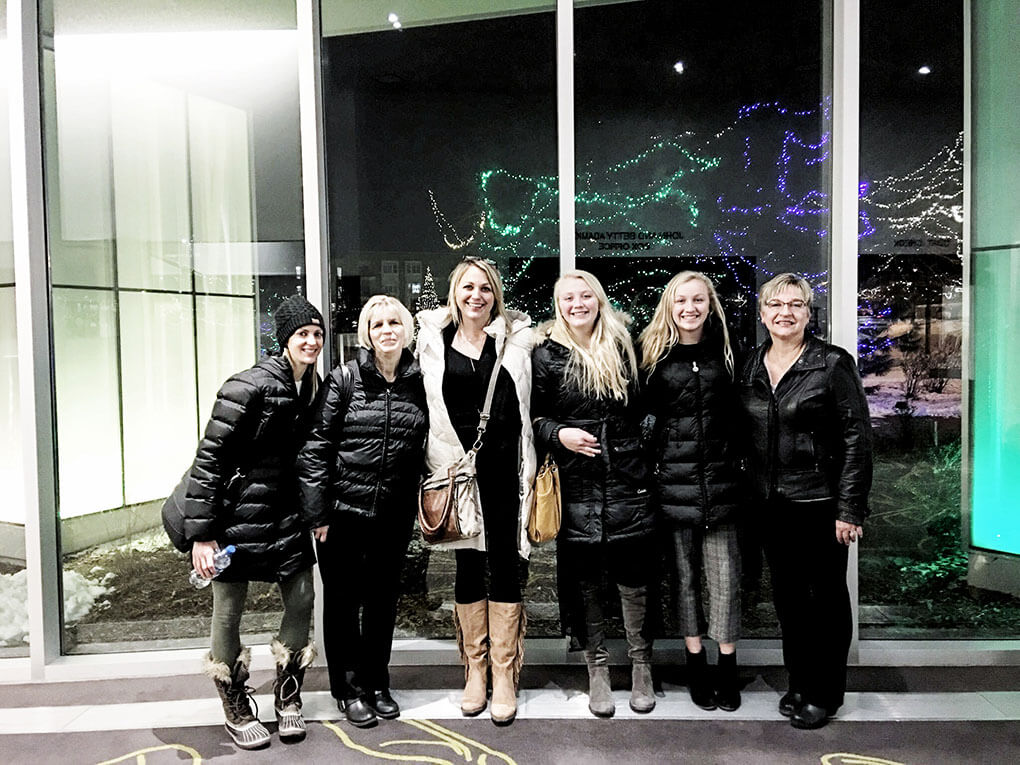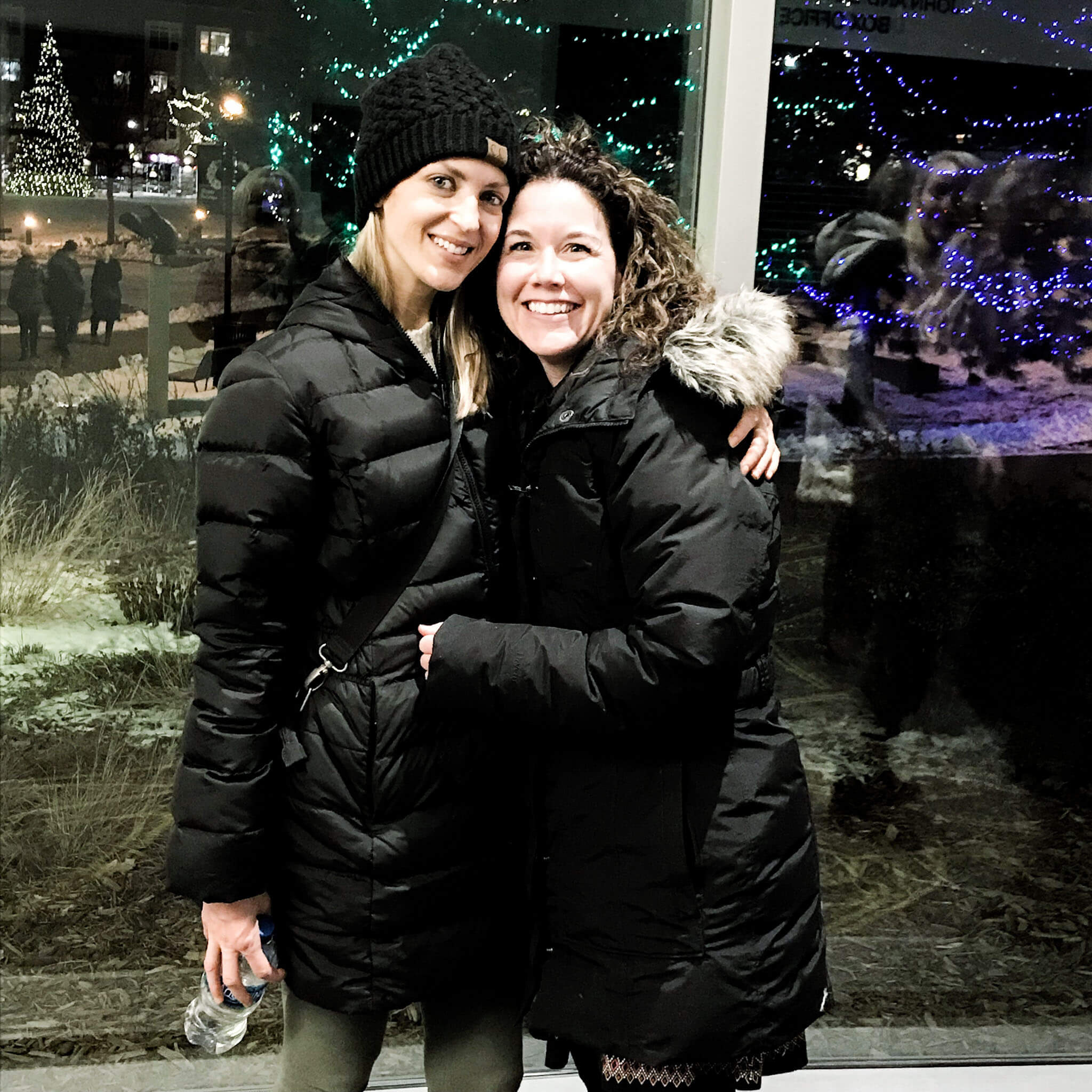 In mid-December, our old nanny, Katie got married. I told you about this last winter in Flower Girls and Ring Bearer. All three littles were in the wedding. And while it was a stressful 24 hours, what a lovely wedding it was. Seriously.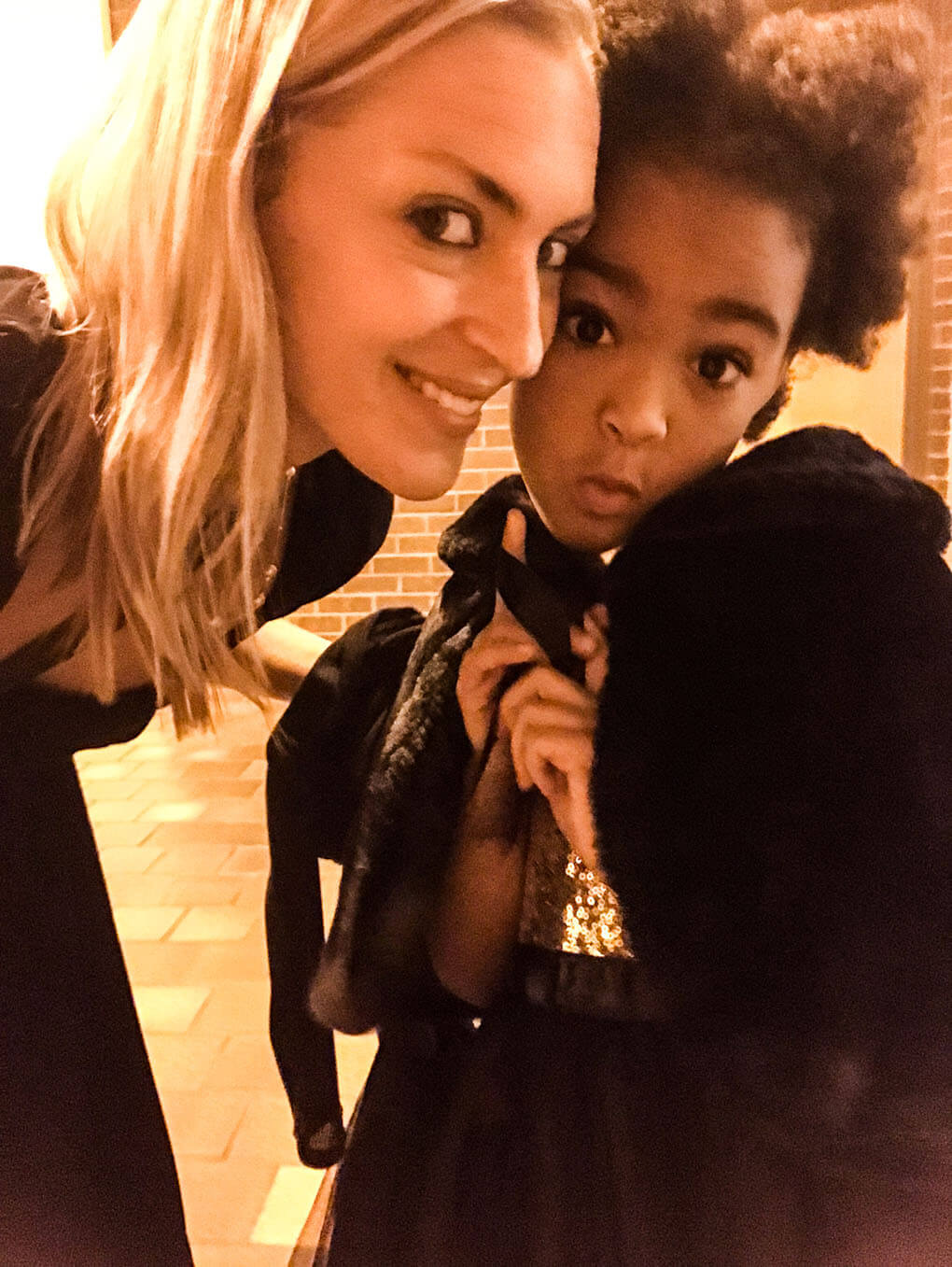 Katie was stunning. The venue was incredible. Food was killer. And our babies were just insanely adorable.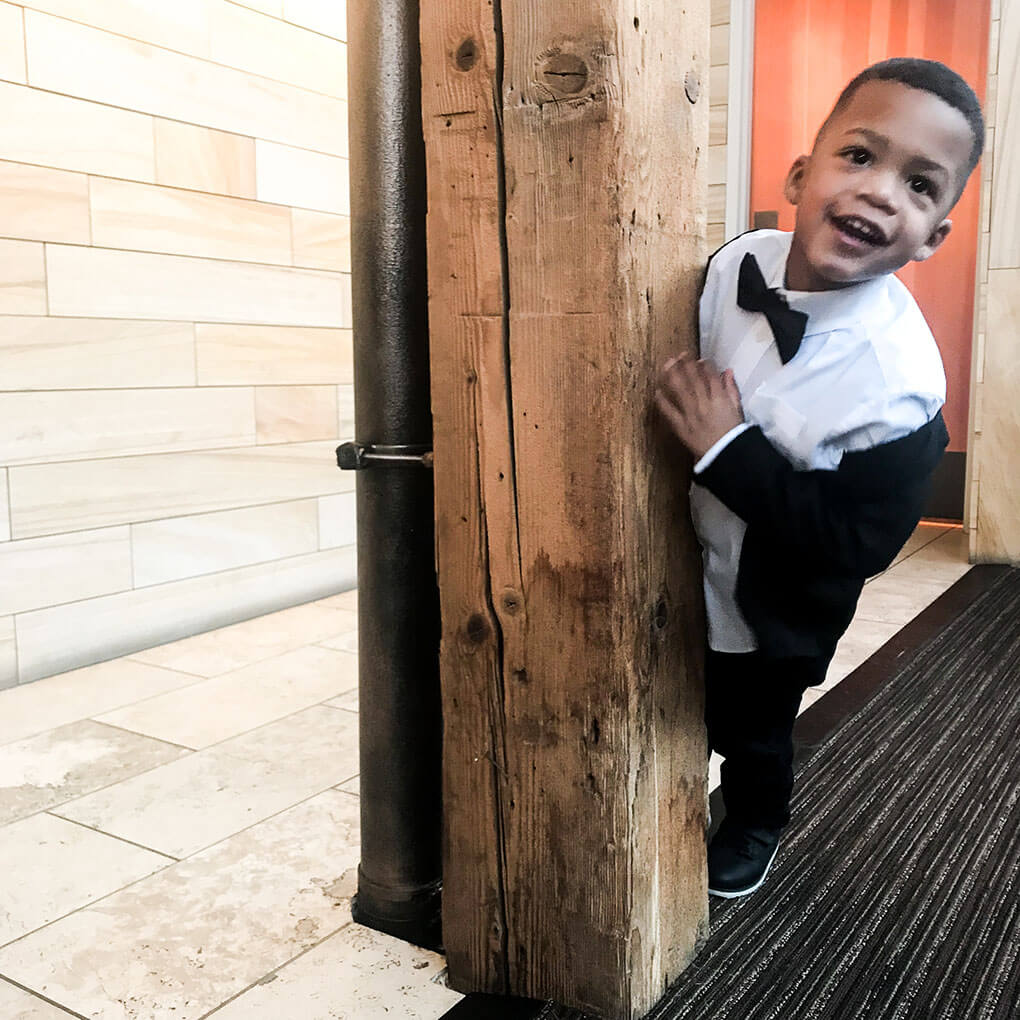 I even love this picture of Isaiah and Amiya, wrapped up on the iPhone. Worst mother ever for letting them do that? Hardly. I never allow anyone to judge the use of technology during times like this. You have no idea until you actually do have an idea. And when you do have an idea, you don't judge.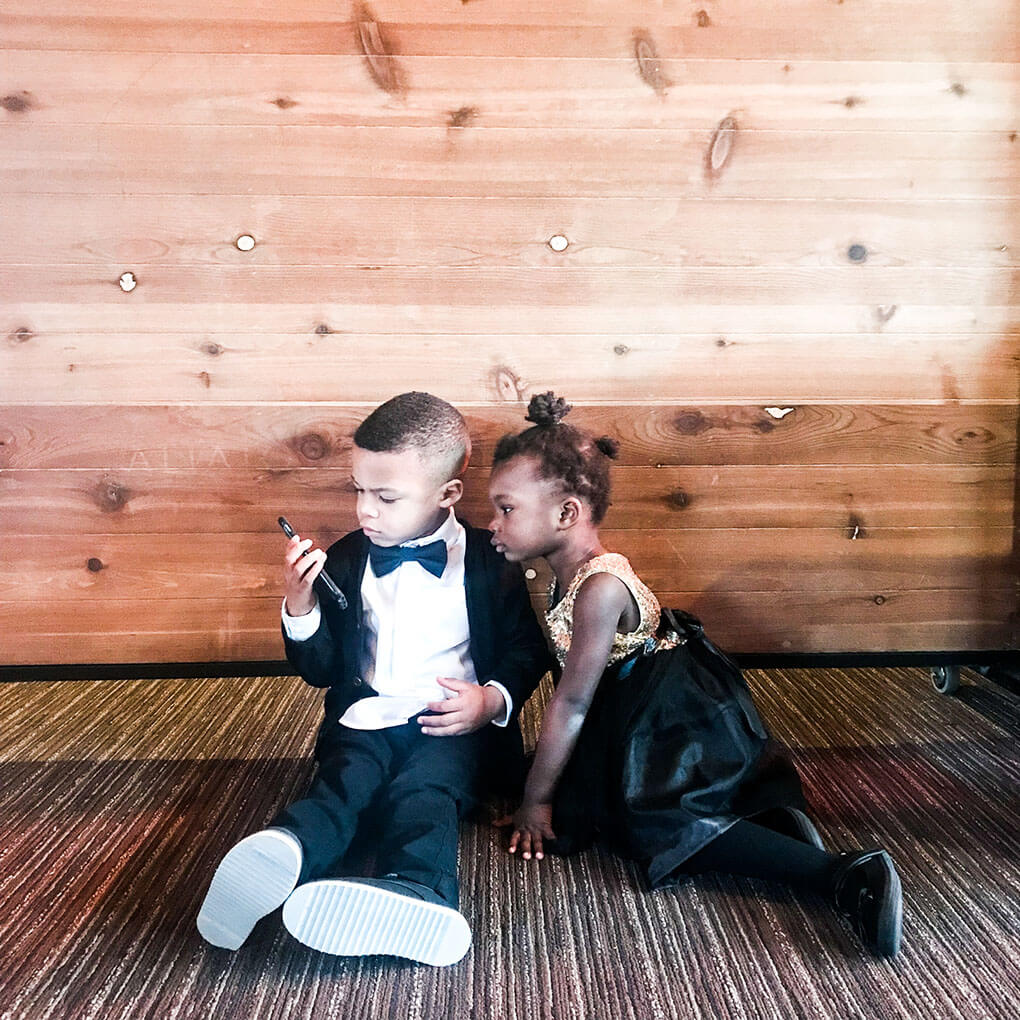 We stayed in Minneapolis the night before; by the end of the reception dinner, everyone was ready to hit the road for home.
Early the next week, I headed back to Minneapolis again. I finally got to Spoon and Stable. My friend (and relative in-law; ha, totally not a thing, but seems like it should be) Muriah and I took our Godchild, Carmen, there for a super-late birthday gift (plus additional early Christmas present). The food was wildly awesome (I had fish), and spending the night with them was a blast. All night I was feeling so grateful, yet again, for the chance at doing life with family and friends.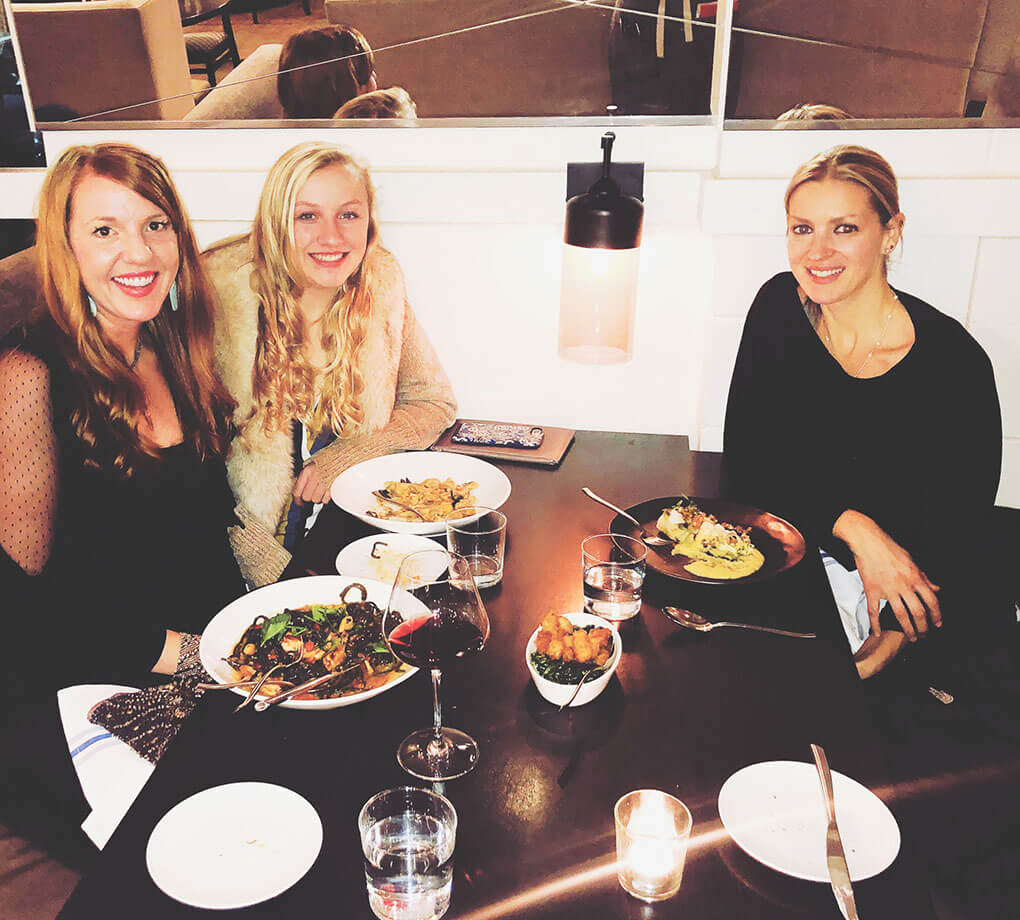 The next night, Carmen watched Amiya and Ryan and I and both of our parents went to Samarah and Isaiah's Christmas program. Is there anything cuter than a preschool program? I give those teachers so much credit. It would be one of the hardest jobs in the world. And yet, how rewarding?! We all went to the DQ (Dairy Queen, Y'all) afterwards for treats.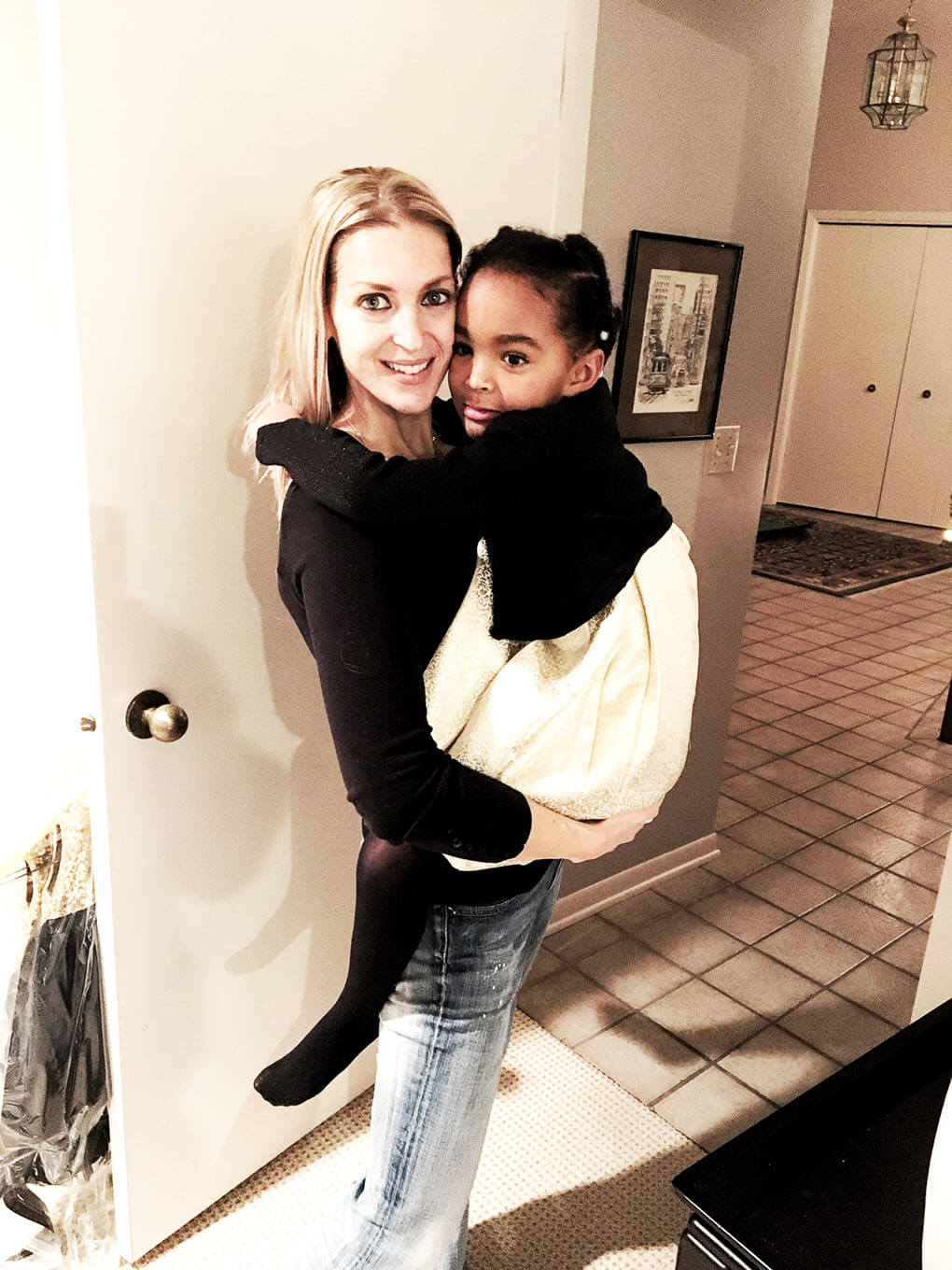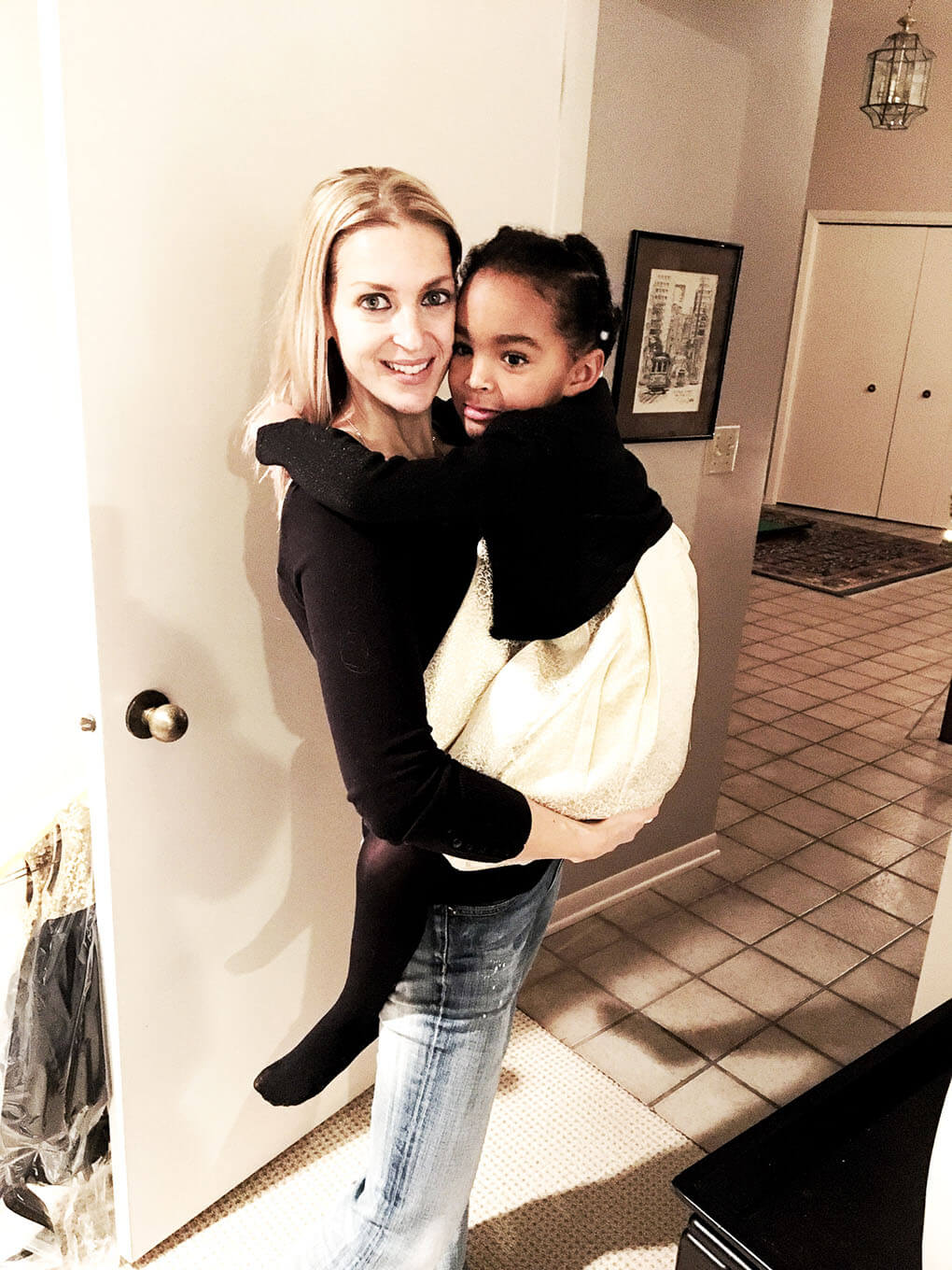 I didn't decorate much this year for Christmas due to time, but we did put up a few things, the tree of course, and I did a holiday theme in my beloved hutch. Tell me you love this! Also, feel free to call me Joanna Gaines. 🙂 p.s. I really do love Joanna. I got two of her books for Christmas; Homebody and Magnolia Table.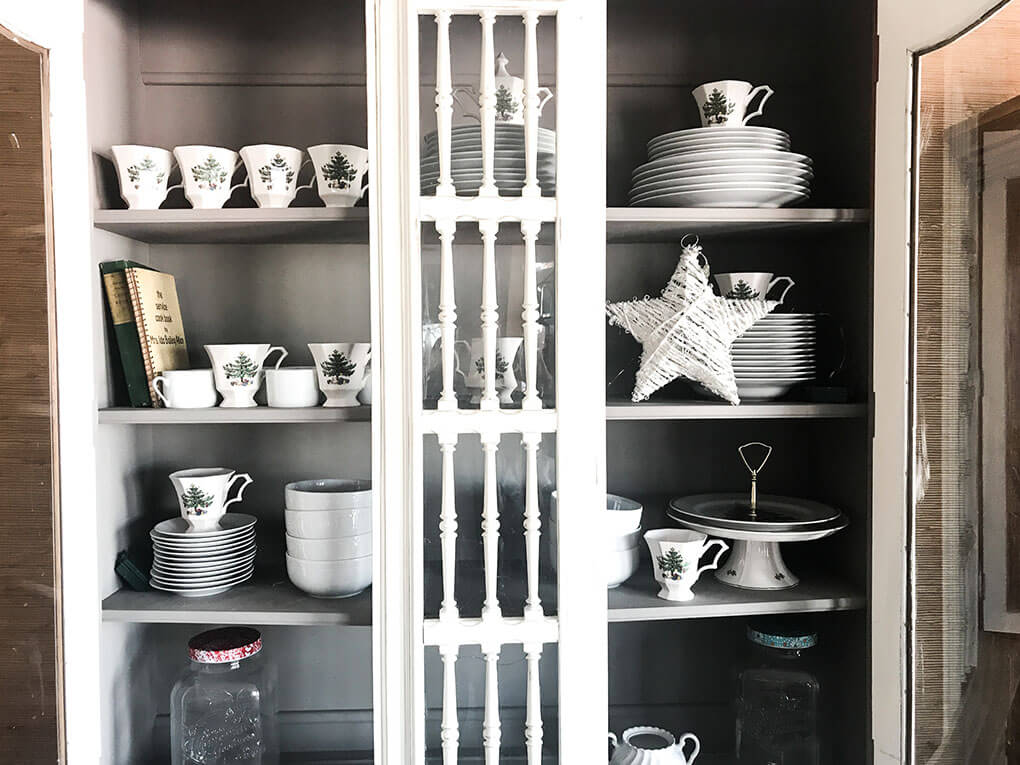 Instead of sharing individual things about each child this month, I'm just going to share some pictures I took at Christmas. I don't know about you, but this was one of my most favorite Christmas' ever!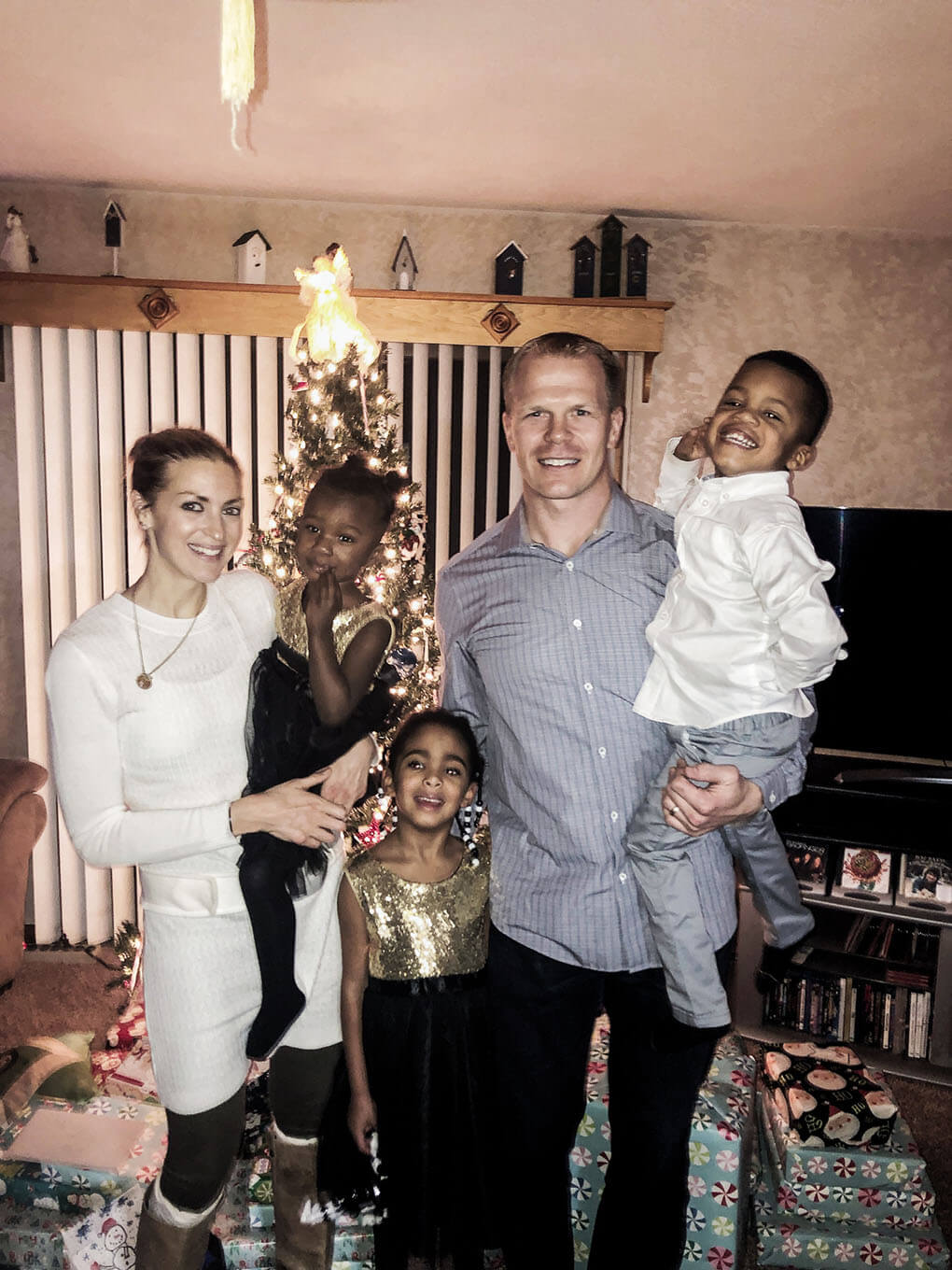 Woke up on Christmas morning in our new house, with the sun glaring down on the lake; the whole world seemingly smiling.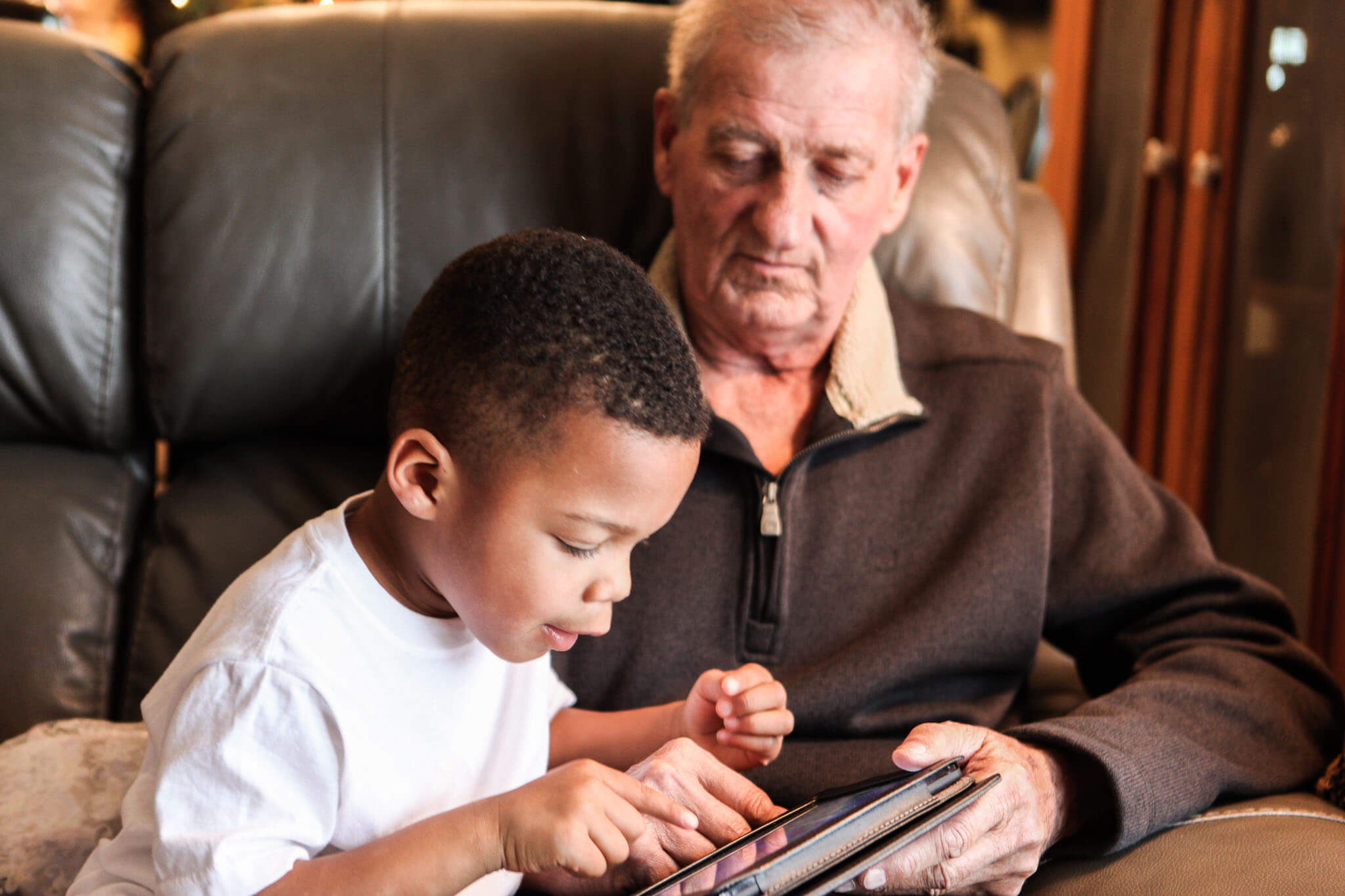 Gifts were not even really a thing this year (for us; definitely they were for the kids), and I loved that. The best gifts were all the pictures I got on my camera and the pictures my cousin got on her phone.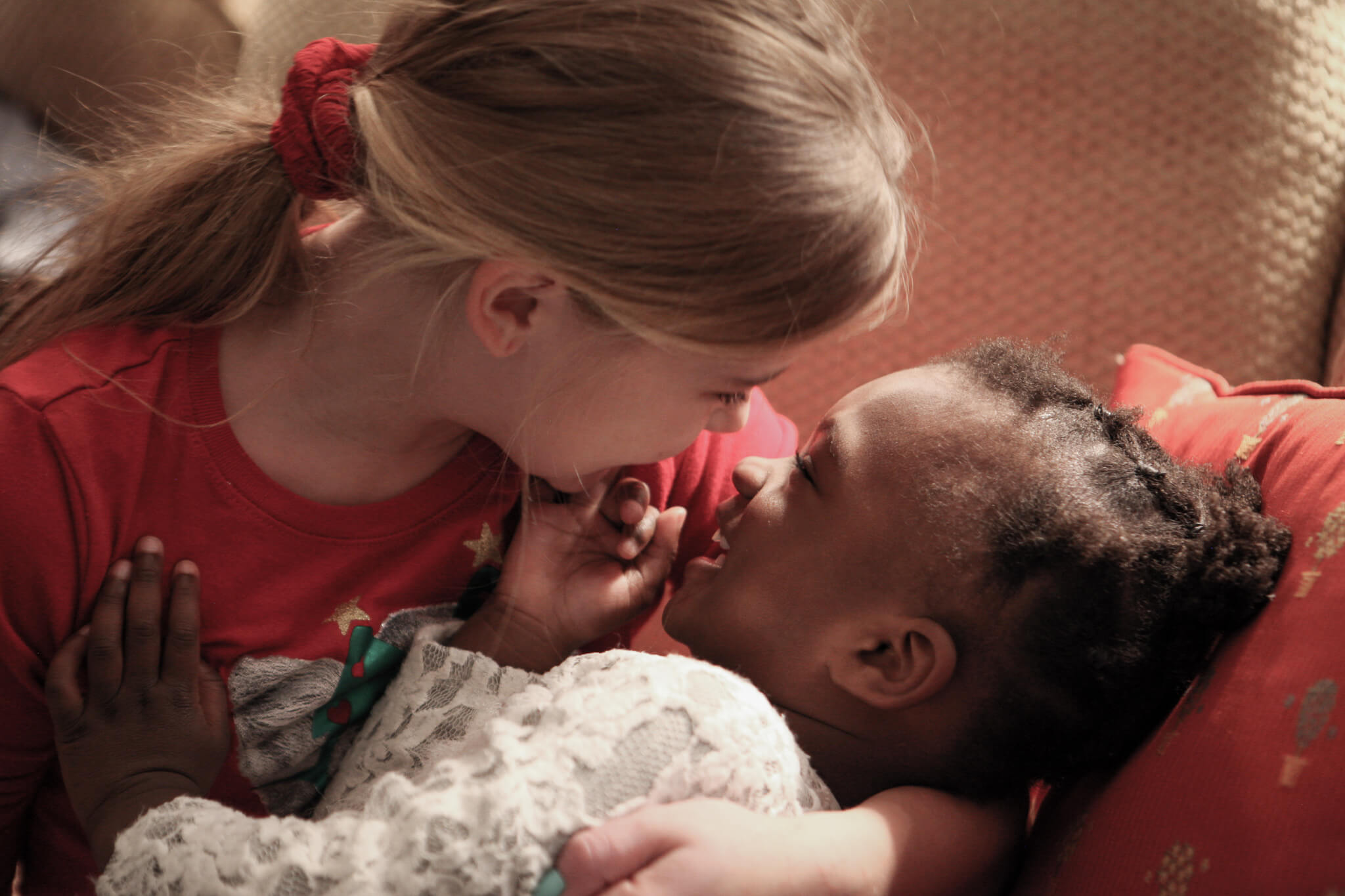 I have hundreds. Family, family, and more family. The children filled with happiness.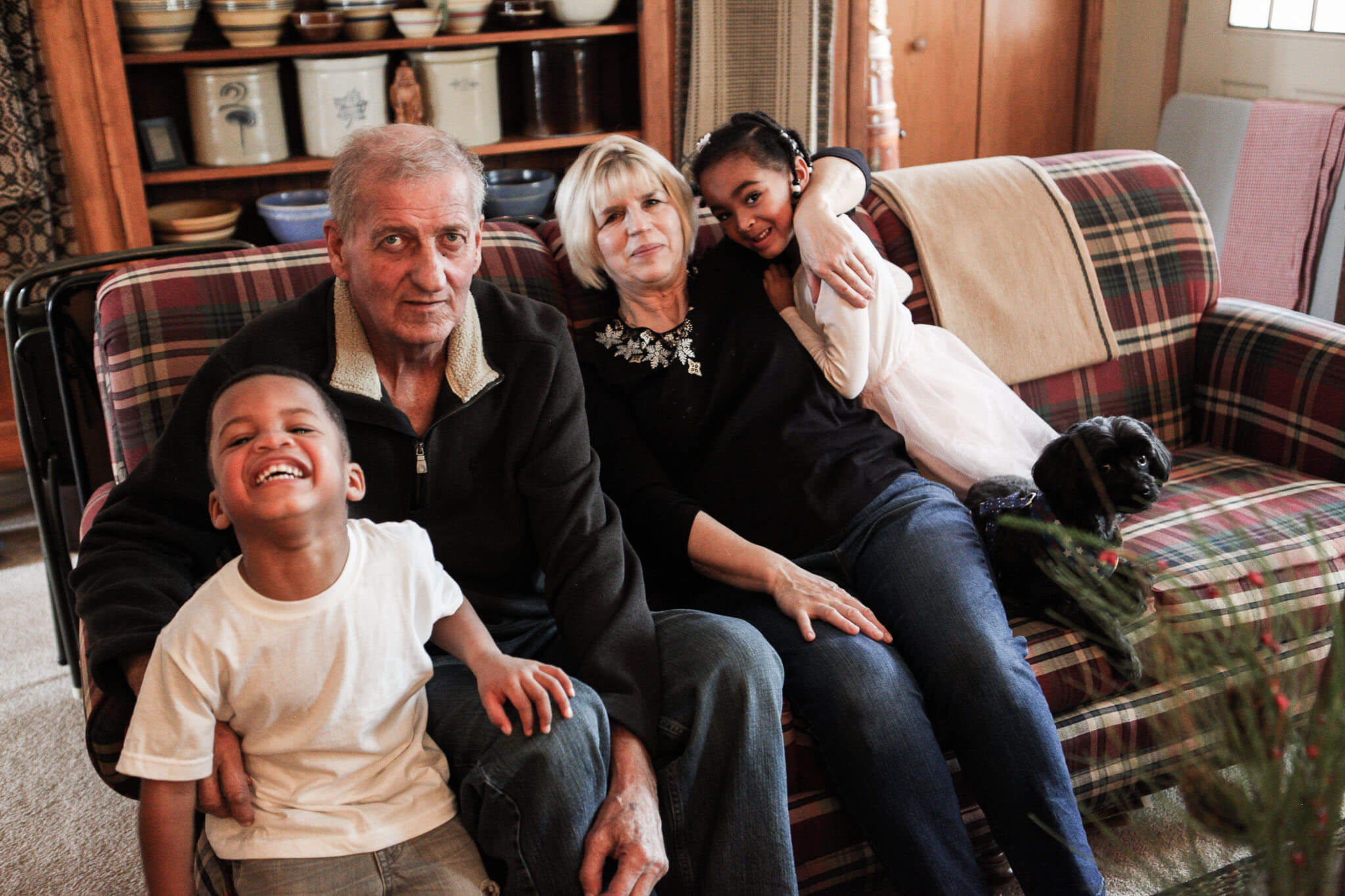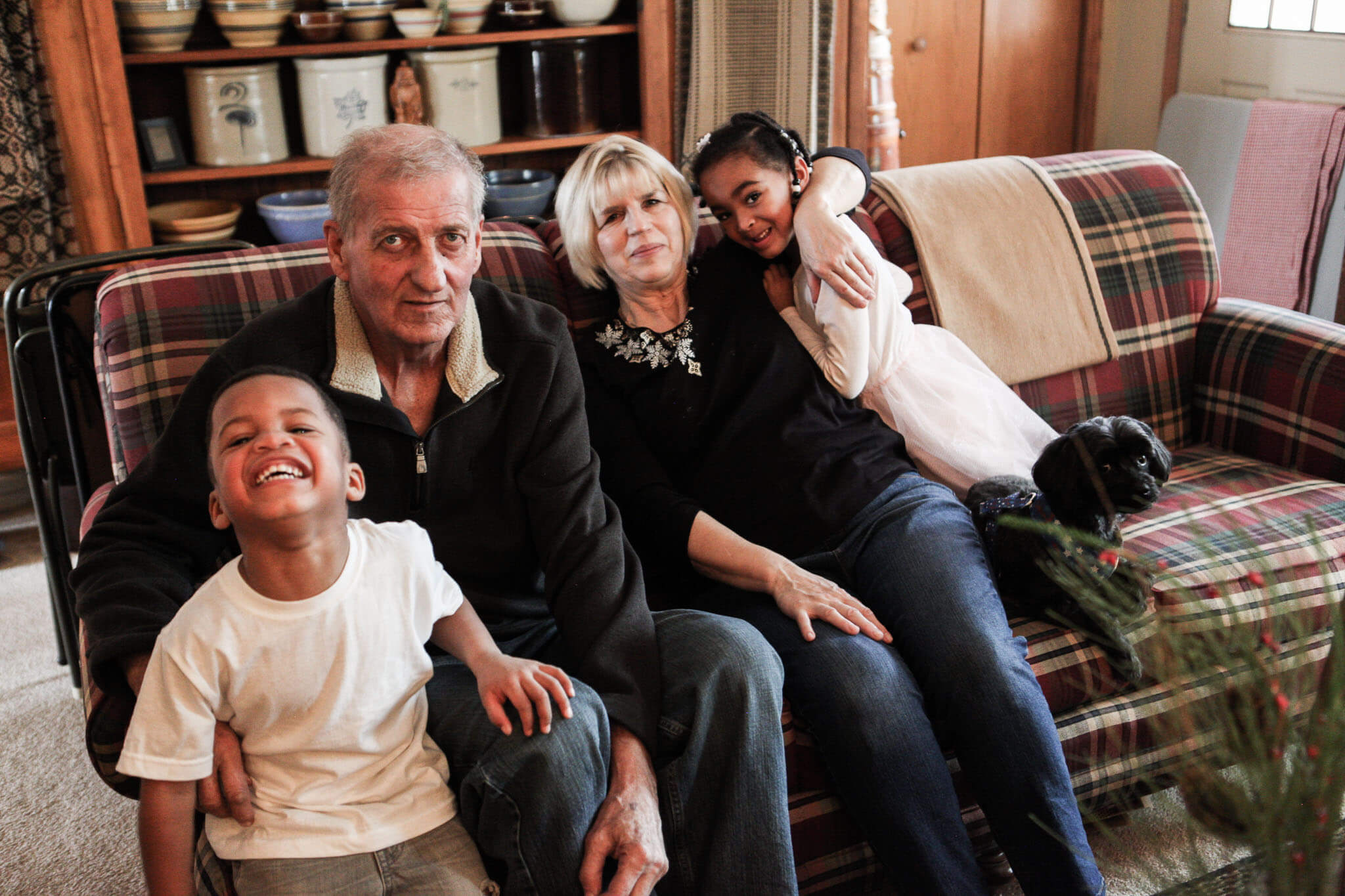 It was truly a season (and month) filled with love, appreciation, and my cup runneth over. In fact, it runneth over times a million.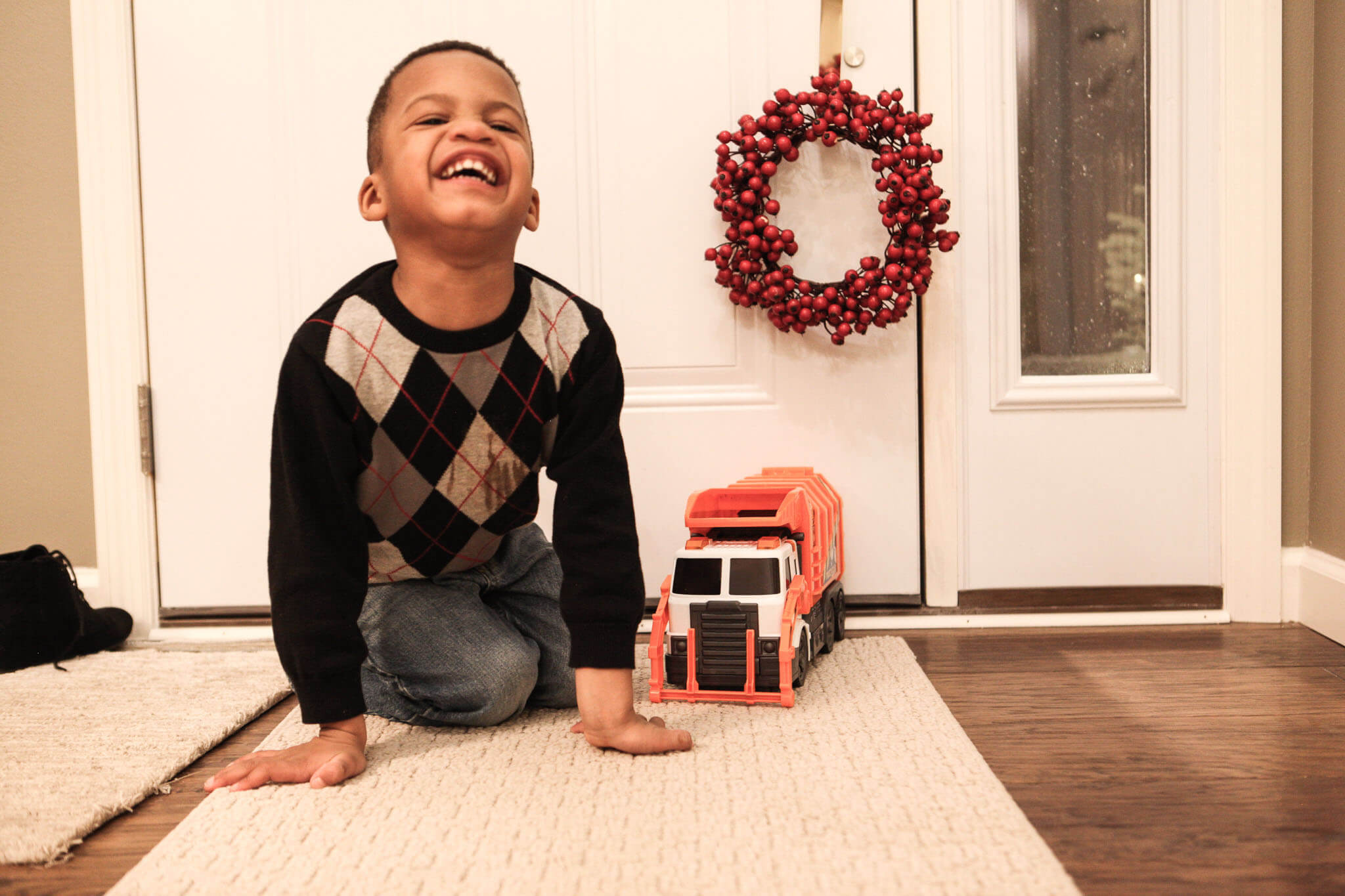 As the year comes to an end today, I feel like I'm breathing a million times easier. On this day a year ago, I wrote,
December and 2017 are done. The actual move has been completed, but real life with the transition and change is just starting.
I had no idea then what would all transpire in 2018. Today feels 1,000% different from then. I am grateful for this past year, but I am also (happily) waving it good-bye.
So looking forward to sharing the journey with you in 2019!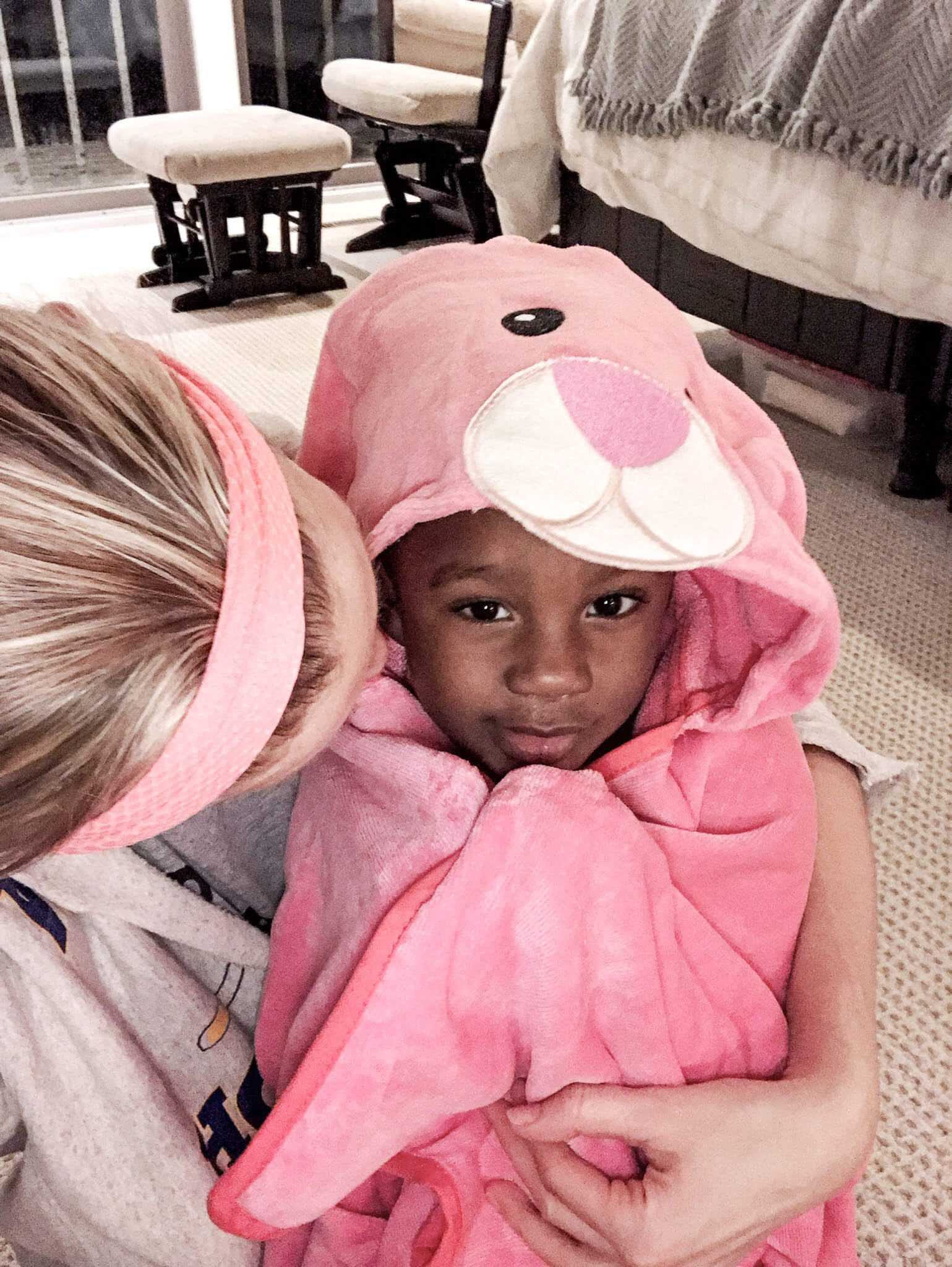 Blog Posts I Wrote in December
Tell me something new and good about YOUR December!
Xox,
SKH
You will heal. I will help.