The biggest lesson I learned in 2018 had to be learned the hard way. I don't regret learning it; remember, no regrets, but it definitely caught me off guard….hard.
I love these end of year recap posts. It's my time to really reflect because it is through that reflection where I get the inspiration for what's next; how to be better, move forward, and sometimes even step backwards.
But I have never done a biggest lesson learned post. Of course I've had years when I learned something massive, but this year it just stuck with me for so long (and affected me so deeply) that I realized just how important it was.
The timeline went as such.
Thursday, May 3, 2018, was a really awful day. I had a verbal exchange with someone I cared deeply about that would ultimately make me question everything about myself.
A couple weeks later, I started thinking about the differences between healing and wholeness.
By June, I knew I needed fixing. I believed my environment; both personally and professionally, needed fixing. But I believed in this quote for all the wrong reasons,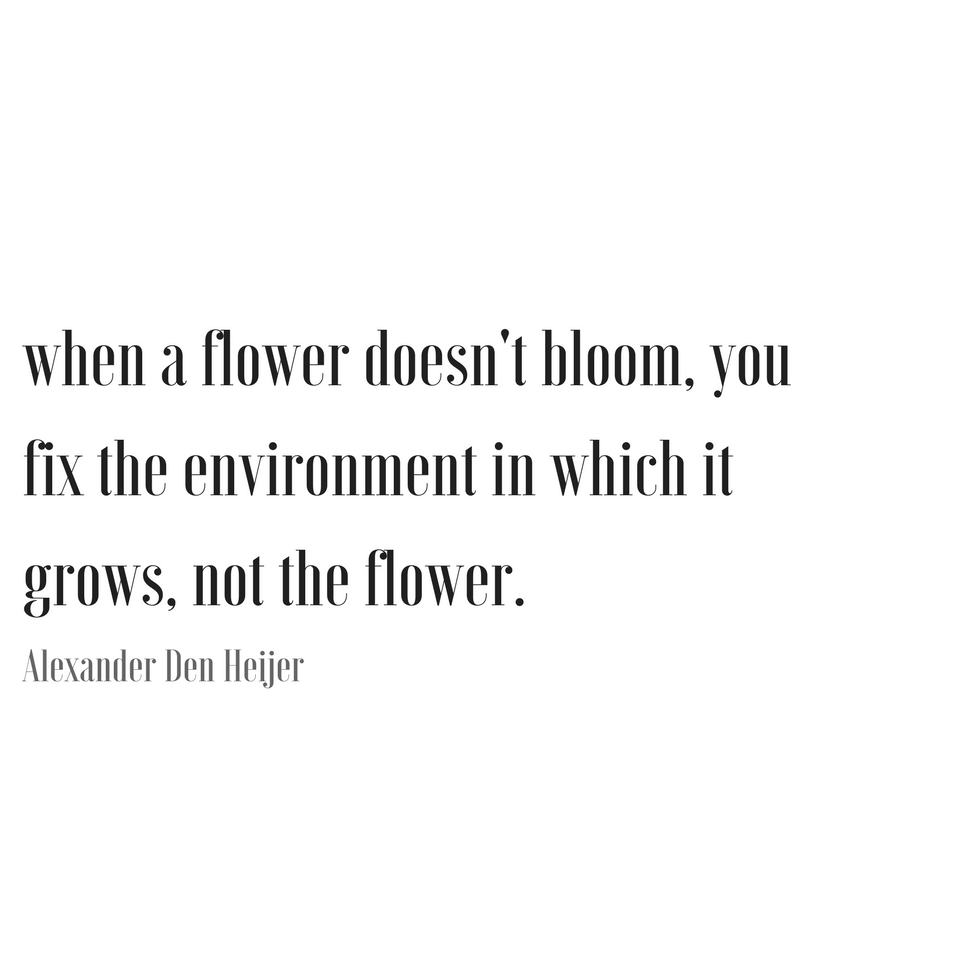 At the time, even though I said I needed fixing, I focused more on the environment around me. Do you see what I did? I was still not taking responsibility, thinking it boiled down to just the environment; not me.
The downfall really began then. Even though it was a great summer, everything eventually caught up to me. All the little things became big things and at the end of September I really started to take them by the reigns instead of letting it all take me in every which direction.
The Biggest Lesson I Learned in 2018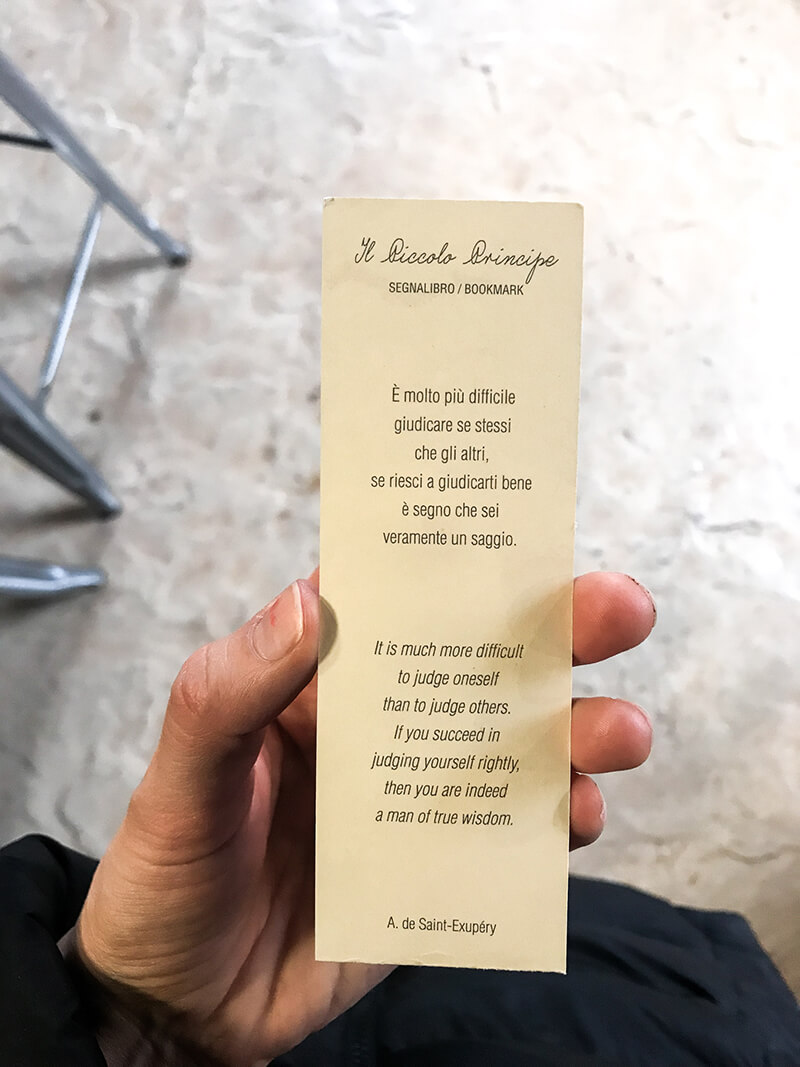 When I was in Italy, I picked up a bookmark. (I carry it with me today everywhere I go for my daily reminder.) On it is a saying from II Piccolo Principe,
It is much more difficult to judge oneself than to judge others.
If you succeed in judging yourself rightly, then you are indeed a man of true wisdom.
It was late October, after spending months dwelling inwards and outwards, things I'm not really ready to share quite yet. I had just spent the past month-ish really digging deep and working on me.
My gut was functioning the best it probably ever has. The kicker was that I was eating all the things, and I was no longer obsessively concerned about "healing my gut." (So when you continue to tell me that you can only eat 3 things, but you're not willing to do with all the other things, I have to be honest with you and say, "'I'm sorry. I will not be the best person to join you on your journey." You cannot diet harder.)
It was in those days, weeks, and individual moments when I realized that perhaps the final part of healing was in acknowledging where and how I've been so wrong.
I sat with all the feelings and words from May, and I knew that I was entirely in the wrong and that saying "sorry" was exactly what I needed to do.
So I wrote out the words from the Piccolo bookmark, and (among many other things) added,
I am FAR from perfect. I have faults upon faults amen, but what my truest downfall in all of this was and still is is that I failed to judge myself in and with everything that had to do with you and XYZ.
(Note: I had to send an email because she was not in the United States at the time; I had no idea where she was.)
And that was the biggest lesson I learned in 2018.
Judging yourself is the hardest, but failing to do so, can hurt people and ruin truly lovely things.
No, I lie.
This Was the Biggest Lesson Learned
The biggest lesson I learned is that forgiveness is something we almost never deserve. Instead, when we receive it, we should be filled with gratitude.
Because not even a week later, she emailed me back. Among a few other things, she said,
I'm honored to receive your words, thank you. I've missed you a lot! Just wanted to acknowledge your email and tell you I love you.
That was October 21, 2018, and ever since then I continue to work on all the things, judging rightly when I can (I mean except with Ryan – he just knows I'm always right – ha!), and investing in new ways for growth that include all the things she helped me rightly see.
I took some major initial actions for change; things I never thought I'd do or needed (or at least talked myself out of), and in 2019, I will continue on this path.
It was the biggest lesson I learned in 2018, but I never, ever, ever want to be taught it again.
p.s. Tell me about your own biggest lesson learned.
Xox,
SKH
You will heal. I will help.