You know what happens after you adopt a child? If you never have, you might not. So I'll tell you. You completely forget that you did not make, carry that child for 9 months in your belly and then deliver the beautiful soul.
You might not understand how I could say that, given that my children look nothing like me and I have no physical scars, aches, or pains from carrying a child. But I promise that I'm always forgetting I did not deliver Samarah, Isaiah, or Amiya.
Sunday Morning
Gosh, this past weekend was so awesome! Ryan and I were home for nearly all of it, unpacking more boxes, putting things away, talking, and just hanging out.
I got home late on Friday night, and so I slept in until about 7:30am on Saturday, which hasn't happened probably at all in 2018. Samarah was the only one awake, so she cuddled with me while I told her how much I just wanted to sleep in the new comfortable bed and sheets all day long. "But," I said, "Could you go see if daddy could start some coffee for mama?" She willingly ran to put in the request, and then came back with the idea that she wanted to bring it to me in bed.
Oh bless her heart, but I had to get up.
Saturday morning was great; Sunday morning was even better.
Only Ryan, Samarah, Isaiah, and I were up around 7 am. We made coffee, and then Ryan went and sat on one of the chairs in our main living room that faces towards the lake so we could watch the early morning sunrise.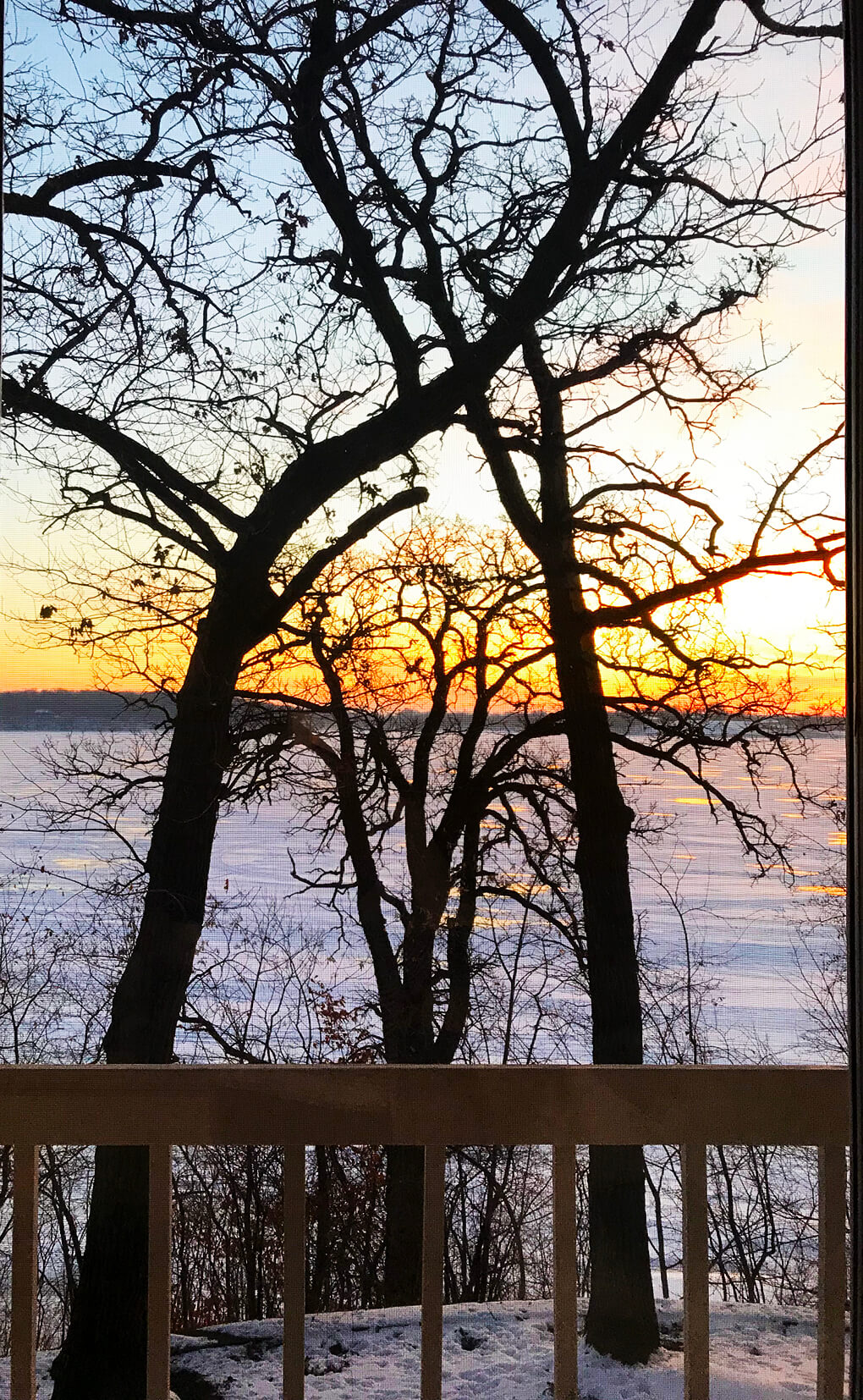 It was so stunning. Drinking coffee with them, talking, and realizing that we actually live here was filled with so much excitement and awe.
Samarah and Isaiah ran off to make pictures via pen and paper. I was doing nothing in particular when Samarah ran over and said, "Look what I made you, Mommy."
And this is what I saw.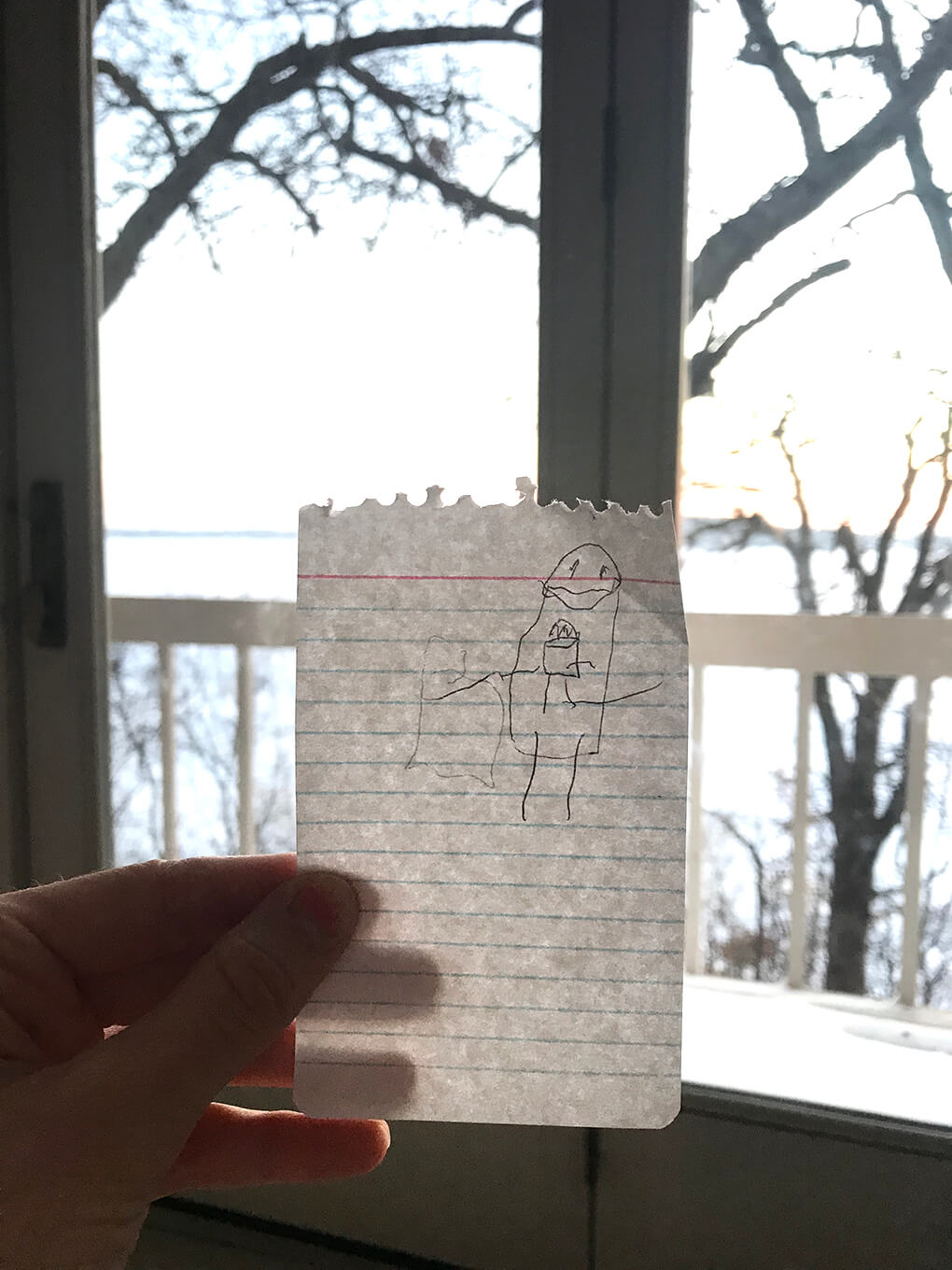 I obviously knew what it was, but said, "Oh wow, Samarah, what is that?"
She replied,
That's you, Mommy; and that's me in your tummy.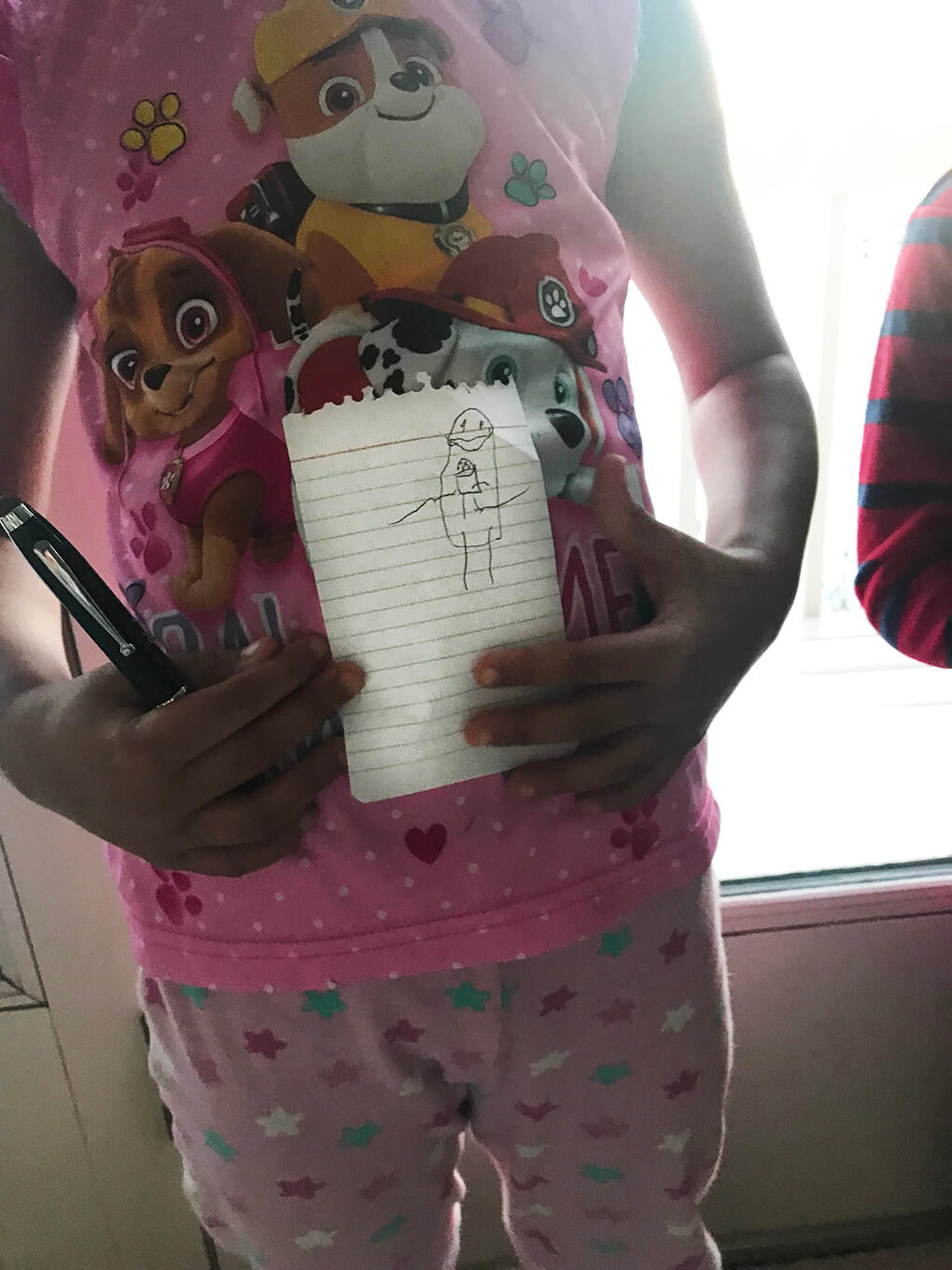 I said, "I love it, Samarah. But you do remember that you were born somewhere even more special, right? You were born in my heart."
Instantly, she got so sad. She said, "No. I don't want to be born in your heart. I want to be born in your tummy."
The Heart is Okay
She has been extra clingy to me lately. When I left last night for New York, she cried and cried and cried. 'Bout broke my heart in half.
At the airport, I realized she's getting old enough where she's starting to get some of this.
She fully understood that I was leaving for a few days and would not see me (because listen, Maya and Zay could not have cared less).
I think she's also starting to understand that babies come from a mother's tummy (she would know, too, because she's a mother hen, obsessed with babies, and knows all the things). So when I keep telling her she was born in my heart, maybe she's confused and maybe that's just not good enough for her right now. She wants me to be exactly what all the shows, her friends, pictures, etc. tell her I should be – her mother who had her in the tummy, delivered her, and carried her right on out of the hospital to live happily ever after.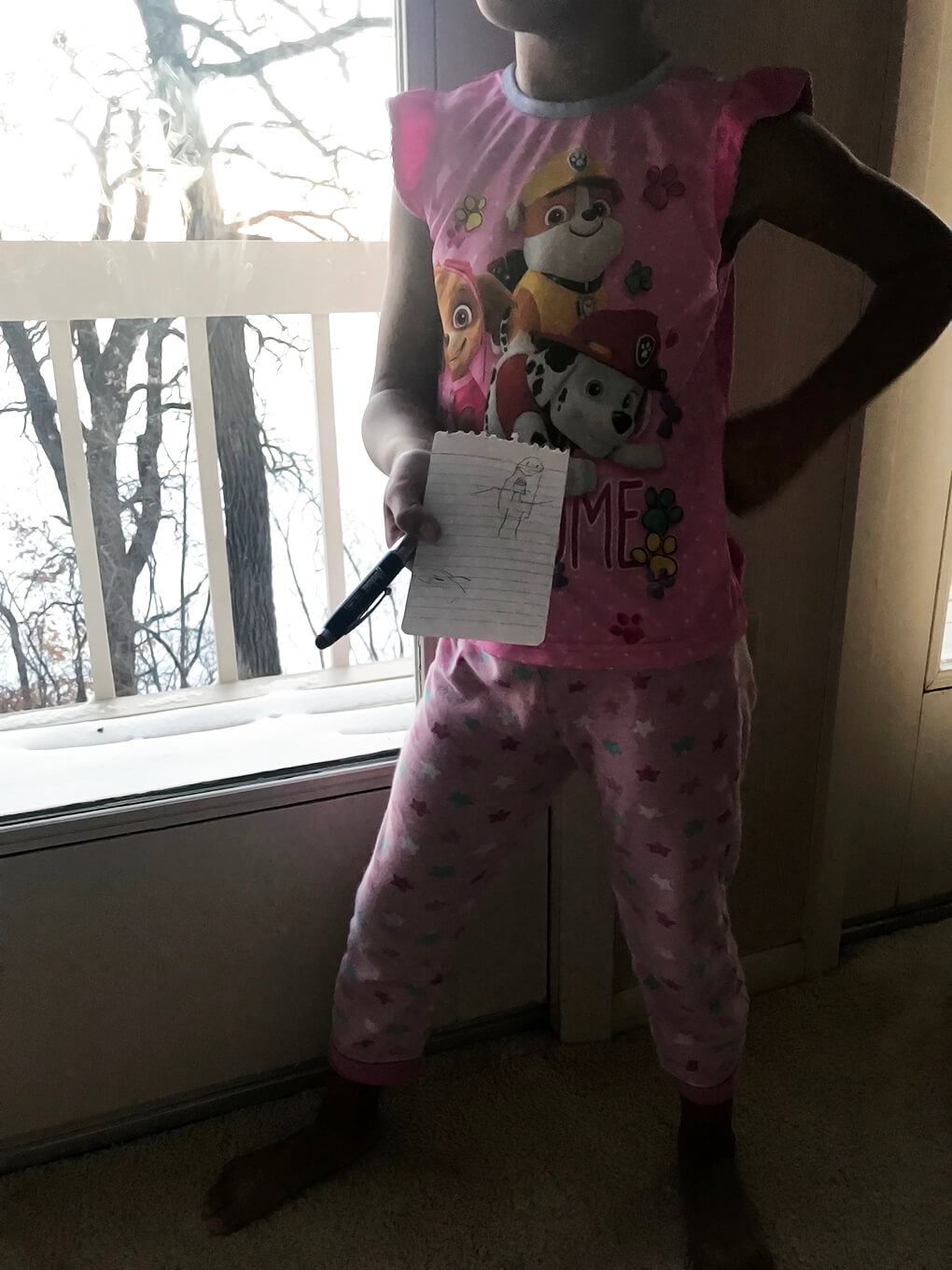 But I'm not. And, in fact, I have told her her tummy mommy's name. She knows it all because I want to be fully transparent with my children (transparent on the age-appropriate things).
I could lie to her and start playing along that she was in my tummy, but for me, it doesn't make sense because that's not true.
Instead of playing along, I started reminding her again that the heart is okay; being born in my heart was the best. We talked about how love is contained in the heart. And I said,
Maybe that's why I love you so incredibly much. You were born in my heart; you have stayed there.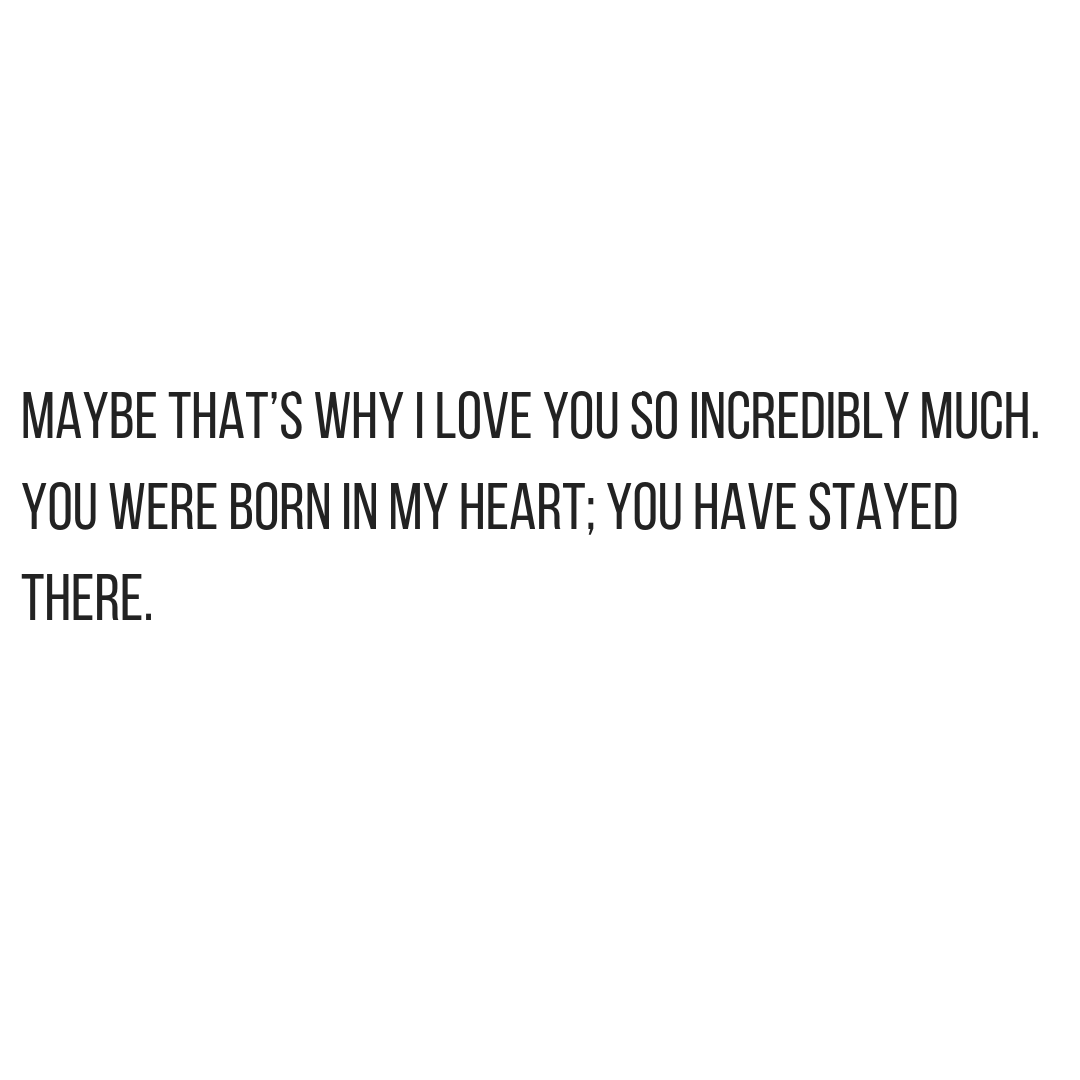 She's still grasping it, and that's okay because the next picture she drew was just perfect.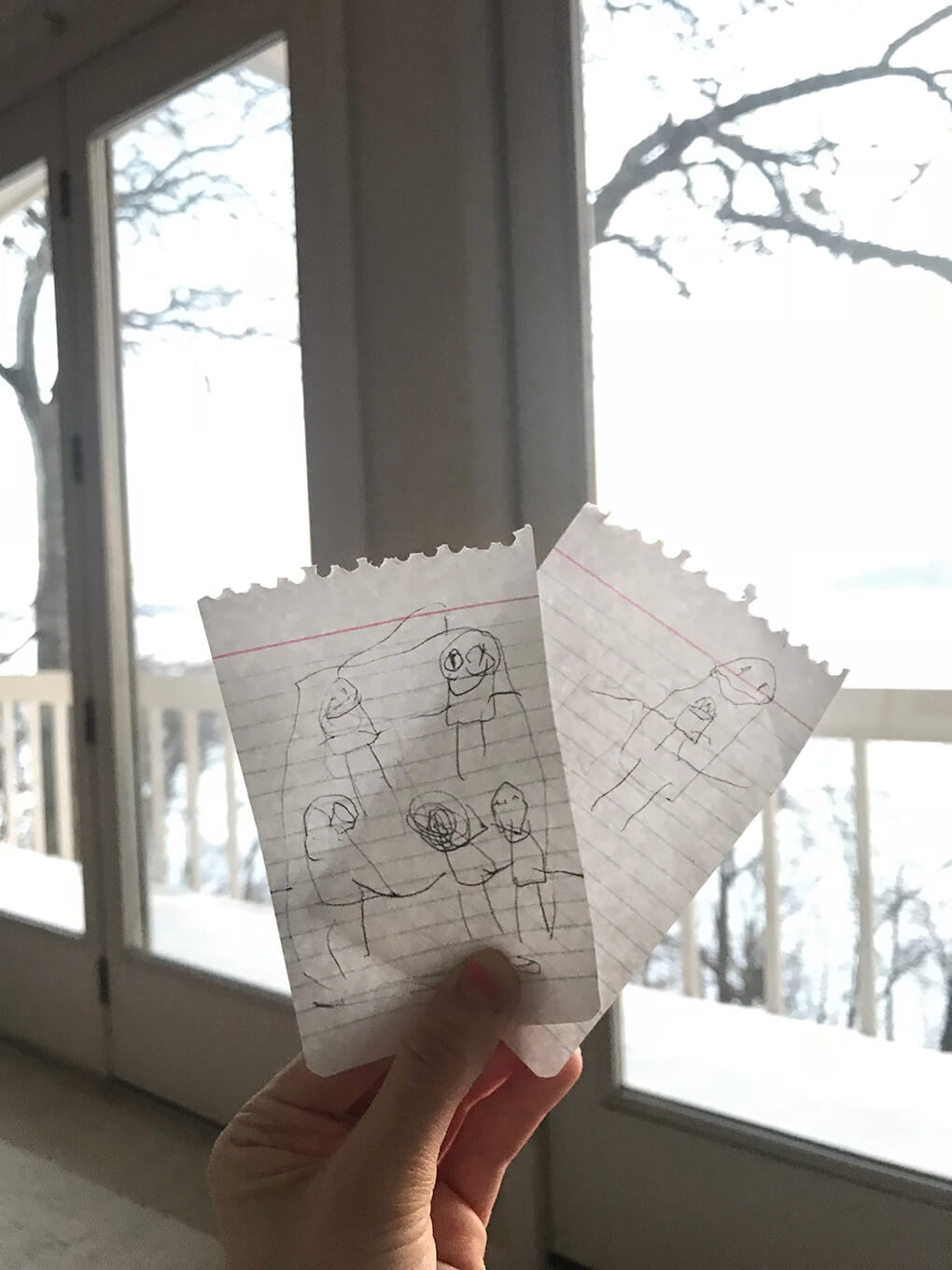 "There is me in your tummy. And there is our whole family." (Guys, don't worry – Reagan was on the back of the sheet of paper.)
She might not understand heart and tummy; when, where, or how she got here. But she knows family. She loves the concept of family, and that she is part of one who loves her madly. In the end, forever family, not by way of tummy or heart, is what I want my children to know most.
And by the way, the Christmas tree finally got up. Moments after, chaos everywhere, but the perfect ending to a perfect weekend.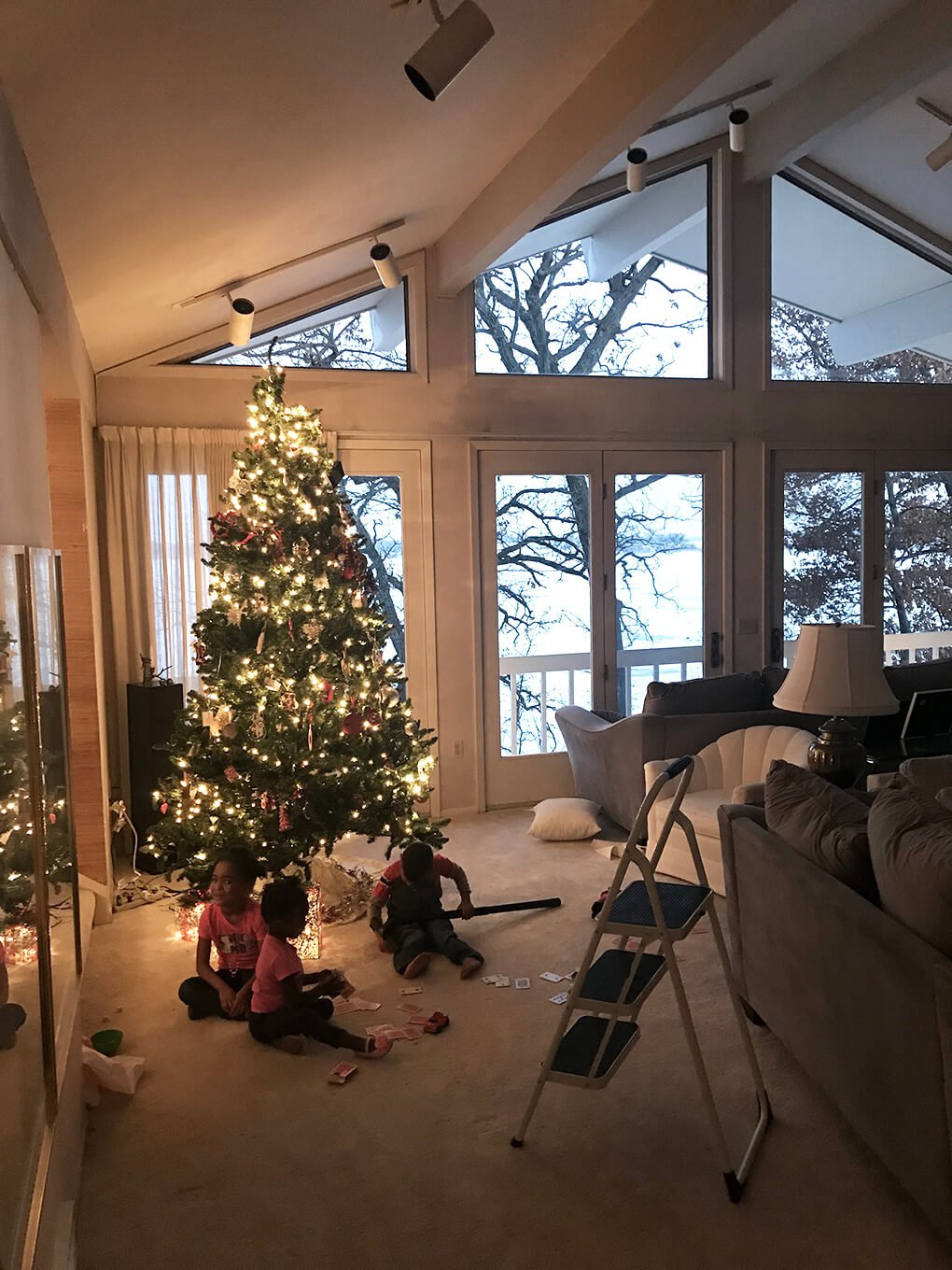 Xox,
SKH
You will heal. I will help.