The 2018 A Gutsy Girl Reader Survey is here! And if you take it, you will automatically be entered to win the Beautycounter item of your choice up to $35.
2018 A Gutsy Girl Reader Survey
Click HERE to move away from this screen and take it or simply stay right here and enter in your answers. And don't worry, no one will see your answers.

I grew right along with my blog this year, and next year I have even more in store.
The number one thing I learned from blogging this year is that content is not king, but instead great, helpful, and totally relevant content is.
I only help myself and this blog when I help YOU.
I devoted an entire year on Instagram to doing that, and I really grew fast once I did.
My intentions are to do the exact same thing on my blog. In order to do so, you can tell me exactly what you need and want. I'll produce it. It's that simple.
Thank you for taking the survey; it's most appreciated. Don't have time now, but want to make sure you don't forget to take it? Click HERE to save it.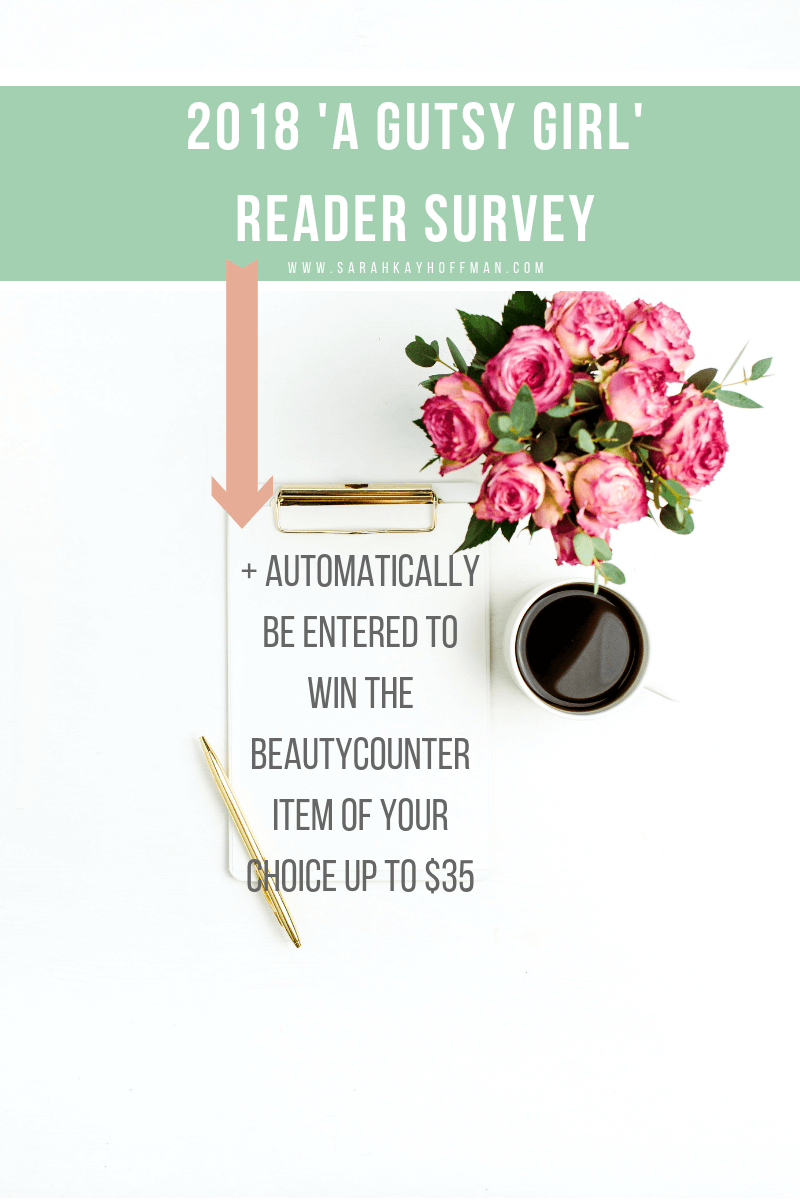 Xox,
SKH
You will heal. I will help.