If we had bone broth together today, I'd tell you that the November 2018 Catch Up Over Bone Broth is an exciting one for me to share with you today!
Tomorrow is the day we are finally moving into our new house. What a way to end an overall amazing month!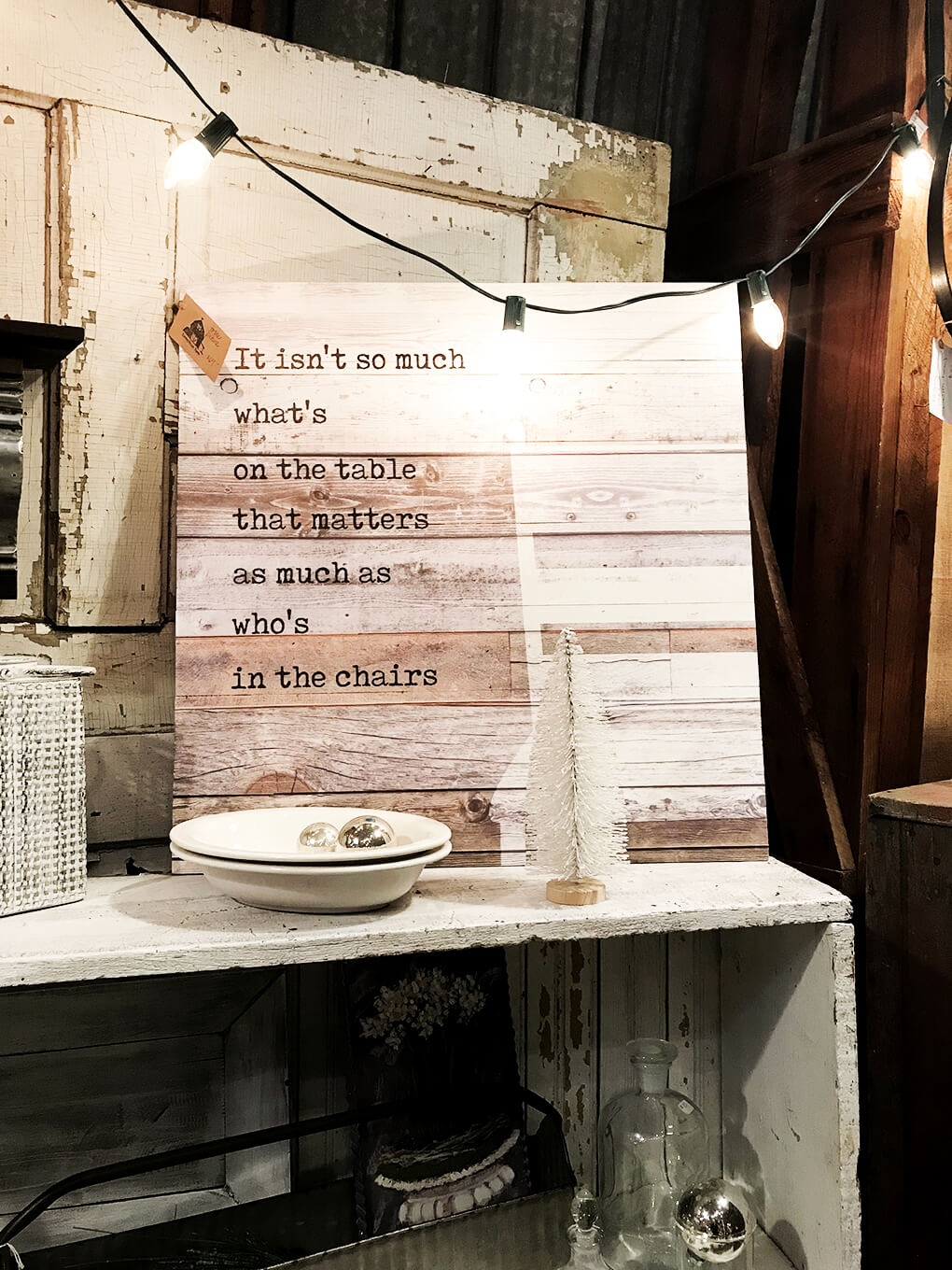 November 2018 Catch Up Over Bone Broth
Health
I'm over here all happy and content, from a health standpoint. I survived another month with zero gut issues (okay, I'm lying – one day – this past Tuesday was not pleasant, but I did all the things, and all is well and wonderful again), and that included eating gluten for Thanksgiving festivities.
It feels like some sort of miracle. Only, I know it's not because I went through h#$% to arrive here today. I also learned some major things this past year that I believe have truly contributed to my healing – not food related. Stick with me, I'll be sharing.
My diet is still Flirting Vegetarian. I eat meat maybe once or twice a week, and I'm eating truck loads of vegetables. It's absolutely delicious!
Fitness
I finished Danny's program in November, and rather than starting anything big and elaborate, I've just been doing random things at the gym.
One morning while Samarah was doing a little class at the gym, two guys asked if I wanted to join their workout. It's a short, high-intensity one, but they were pushing sleds, riding the bike, and doing ab work, so I thought it would be fun. And it was fun. I stayed sore for days, and I was pleasantly surprised that I'm not as out-of-shape as I thought I might be from this long resting period.
Since that day, I have done one of Jess' workouts, another workout with them, and one other higher-intensity day.
Besides that, I'm either doing random lifts, walking and jogging, or nothing at all.
It's a nice balance.
Professional
I didn't travel for work at all in November, and I am thankful for that with all the other chaos present.
A Gutsy Girl saw even more growth, I signed a new partner for all of 2019, and Beautycounter was extra awesome thanks to everyone who continues to support me and the mission for safer skincare, makeup, and overall beauty. (p.s. The holiday stuff is starting to sell out, so don't miss it. I've already been buying gifts for people; they make such awesome gifts. Grab yours HERE. My fave find is the travel-sized Cleansing Balm. Trust me, she will love it.)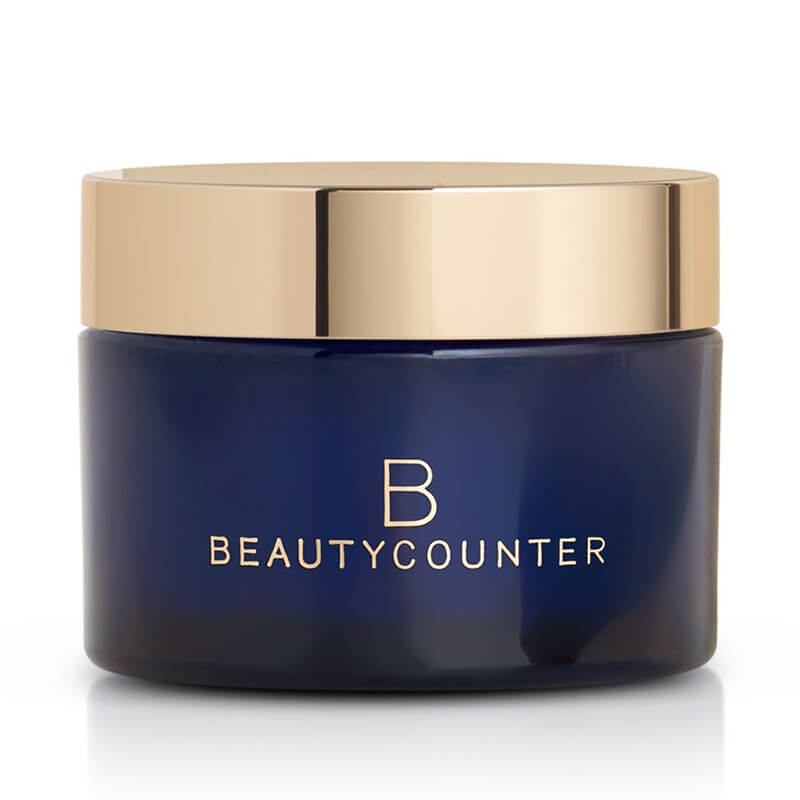 In November, I bought new photography equipment, and kept learning, growing, and experiencing new things. This is one of my favorite images from November. It's a Cashew Vegan Eggnog. I'm currently learning about the art of playing with shadows and different lenses.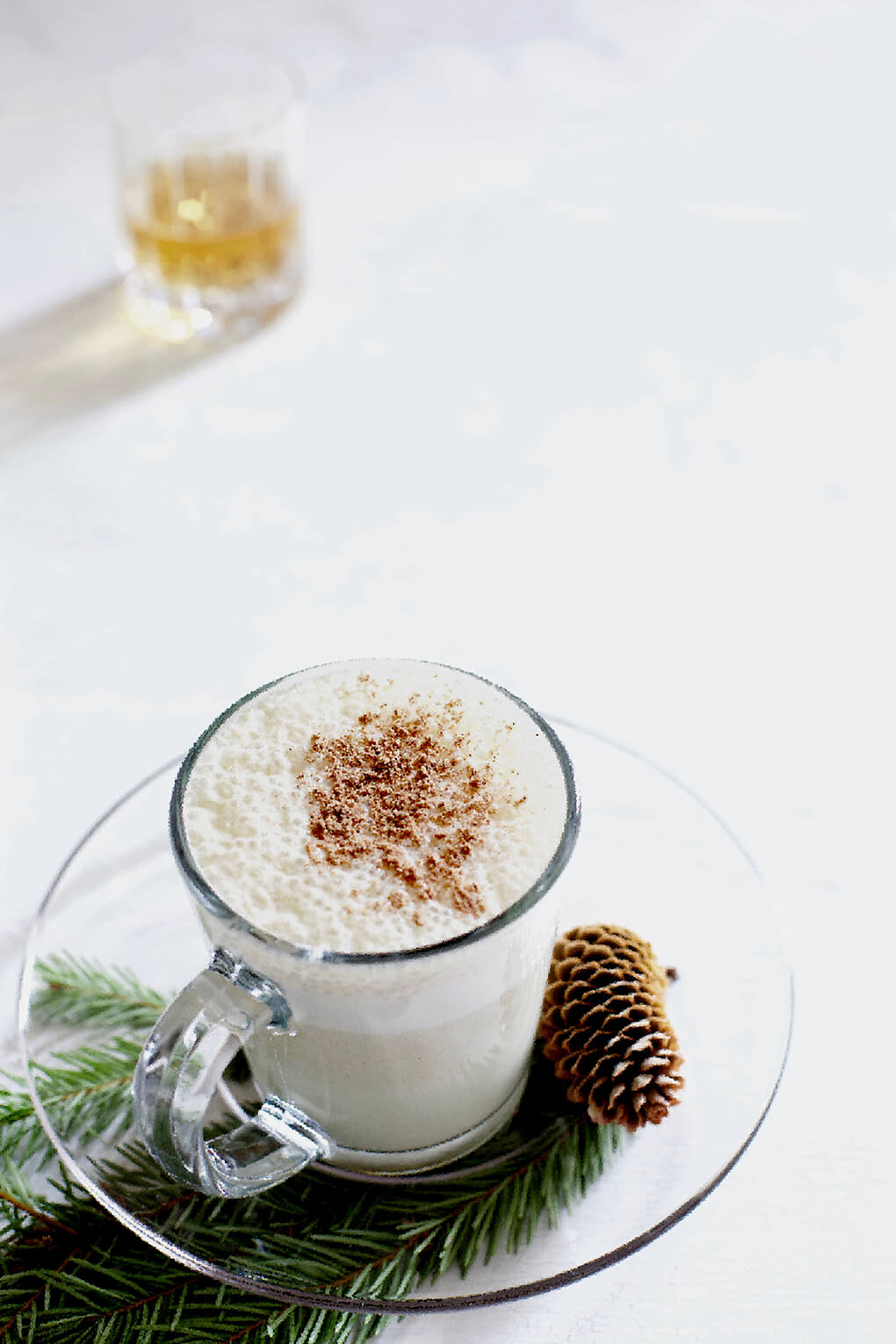 By far, the absolute best part of November, professionally, was moving into my brand new office studio space, which I shared about mid-October via Timing. One Saturday, my brother, Ryan, and "other brother," Tully, moved almost everything over from the old space to the new. That Sunday, I spent time alone in the new apartment, organizing, cleaning, and just starting to soak it all up.
I. Am. Obsessed. I told you in the Paleo Banana Coconut Cream post that I'd buy it if I could. I mean it, too.
My mom is helping me make the space my own. We found the best farmhouse style white clock. I bought it, and it arrived about a week ago. The space is absolutely perfect for me – the best balance of photography space, work space, light, calm, and charm. It's kind of a mess in there right now. For the most part, I'm still organizing and making it my own, but I promise to share it all once it's ready for you to see. For now, here is the outside. All four of those top windows are mine (and then it wraps around to the right). Gush.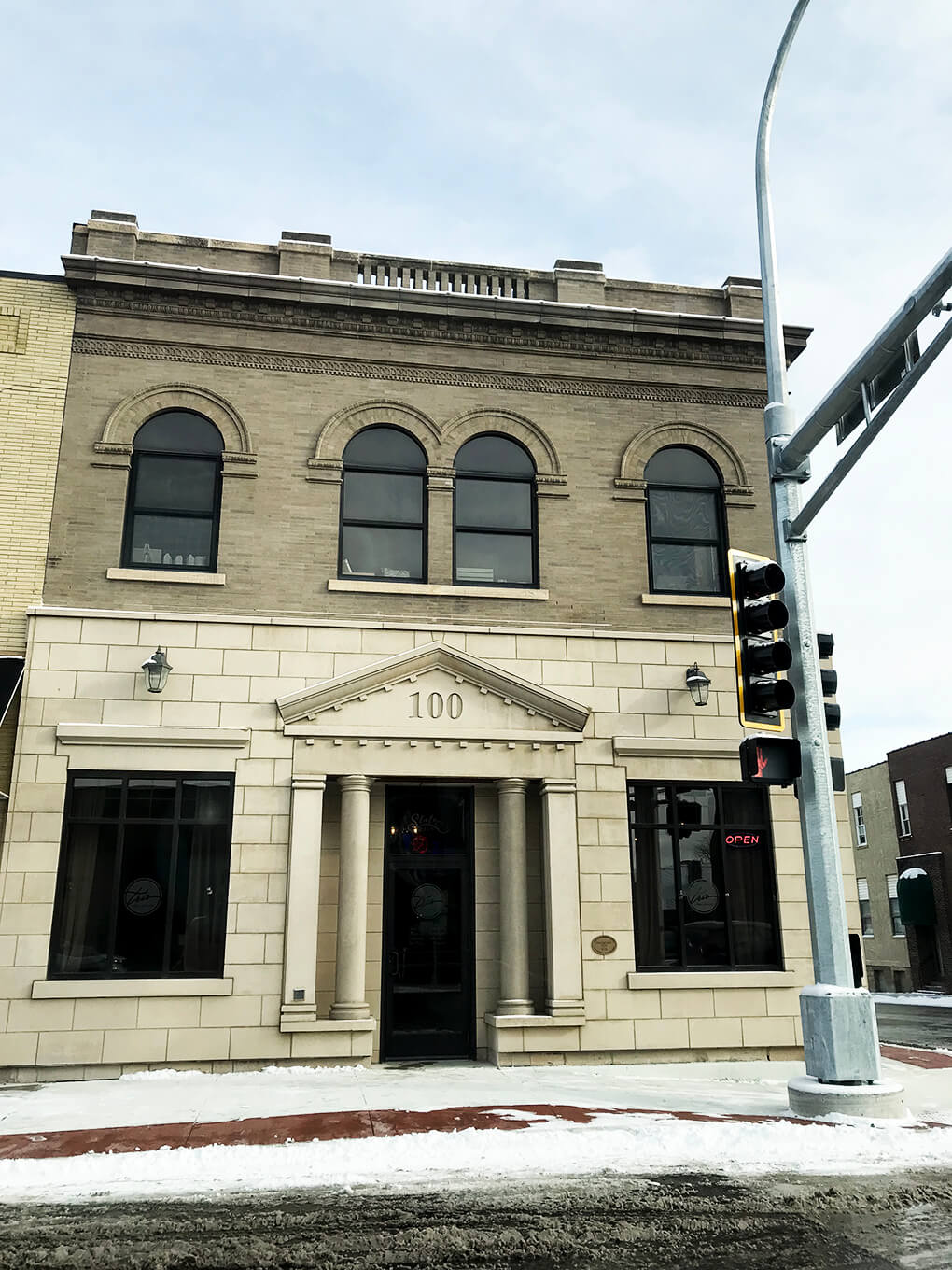 Personal and Family
November started with all things personal and family and will end in the same way.
But first, let's take a moment to peek inside what life at the rental has been like this past year.
Legit.
Ryan and I celebrated our ten year anniversary on November 1. That day (a Thursday), we left early in the morning to head to the place we went for a mini-honeymoon when we got married – Blue Fin Bay in Northern Minnesota. On our way, we stopped to look for things for the new house. We ended up finding a new couch for one of the living rooms with a rug and ottoman-type piece. I'm super excited about it, but it won't be in for a bit yet.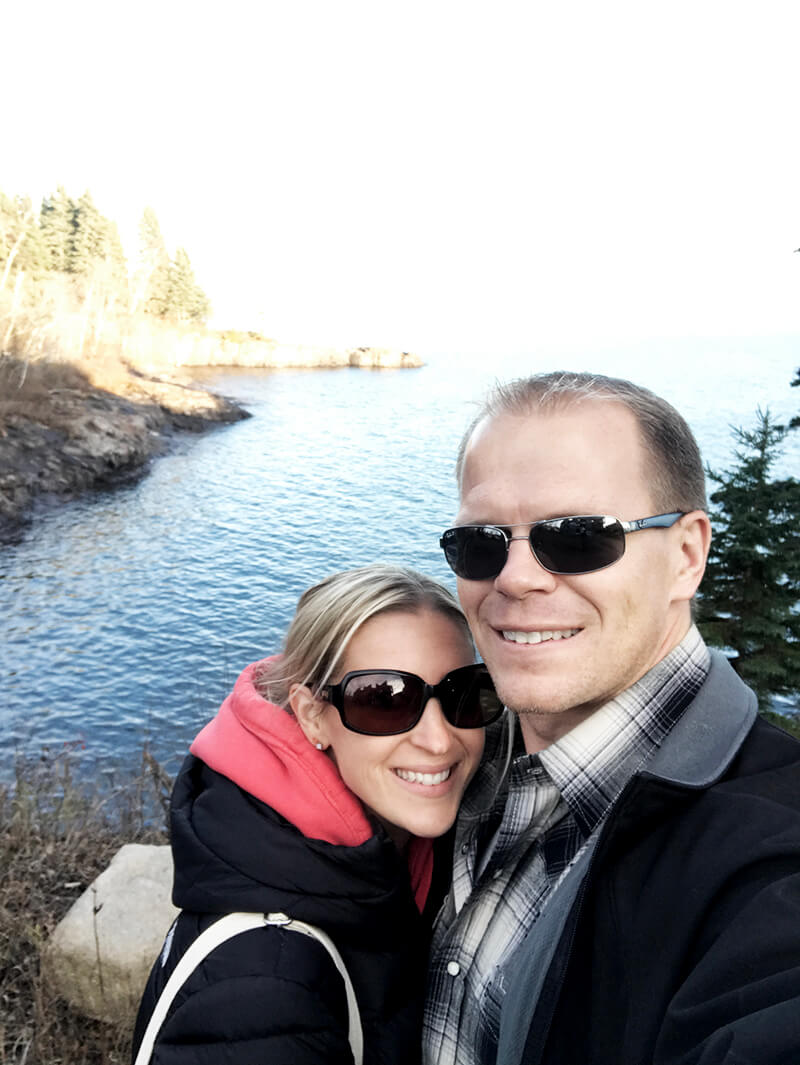 We spent all weekend just bumming around, hanging out, eating, getting massages, and enjoying each other – and everything that is so beautiful about Northern Minnesota.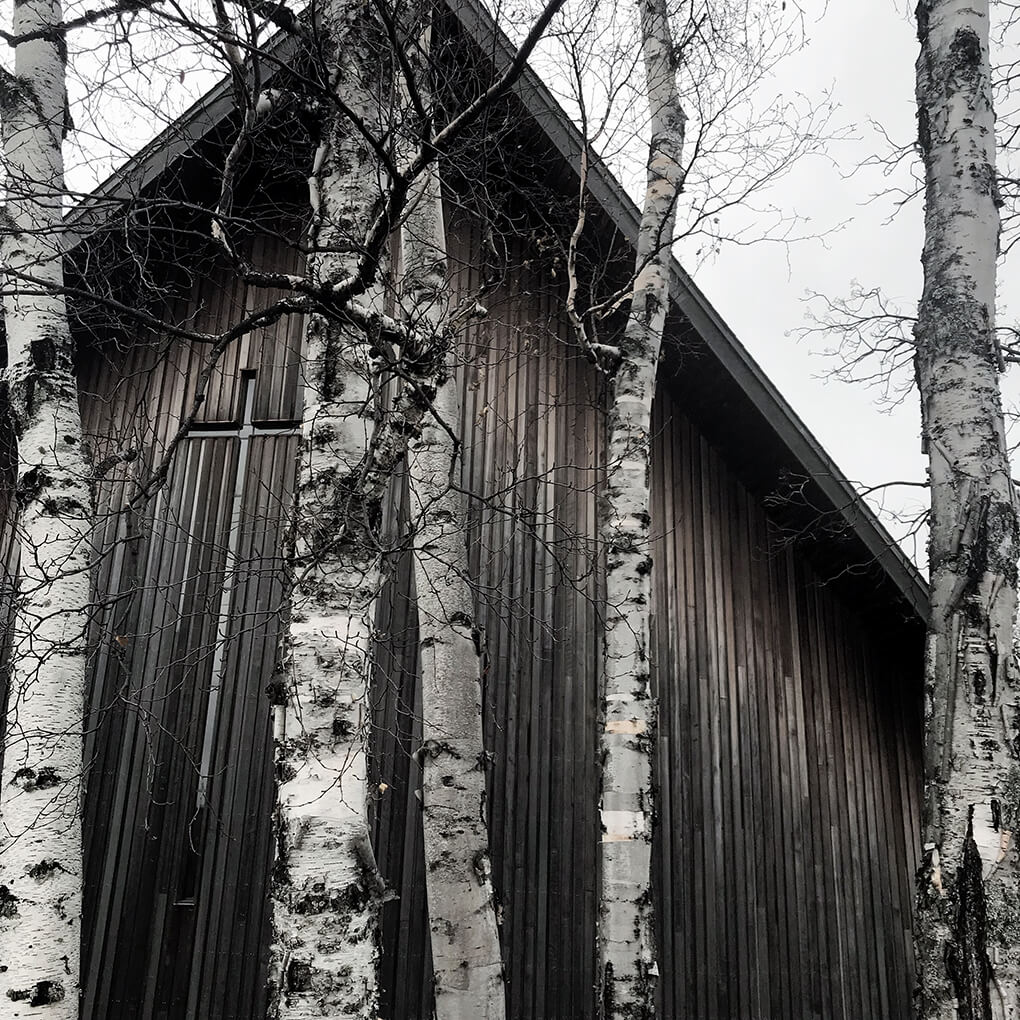 In mid-November, our local high school football team made it to the state tournament and played at the Dome where the Vikings play. It happened to be on a night when we were already going to Minneapolis to see The Book of Mormon, so Ryan and I enjoyed an awesome night watching the team and then seeing the play. Side note: if you've never seen that play, go! I'd love to see it on Broadway, too. I think I may have even made Ryan a fan of the play scene now. I just love it.
My cousin Todd came home from Florida, and it's been awesome having him around. He's taking my mom and dad to the VA today for my dad's appointment. We just adore Todd. He even took my dad out for a day last week to hang out, which my dad loved and appreciated. Dad is hanging in there…..ups-and-downs; more on that at some point.
Not only was November Thanksgiving, but it was also my very first "real" Friendsgiving. There were five of us friends (one who is in Cancer remission – because f#$% you, Cancer!), our husbands, and children who all got together. All the kids are about the same age, and there were a ton of them. We ate, drank, and just had an awesome time. I never take these things for granted anymore because I went so many years without them. Are they not the most lovely besties you've ever seen?!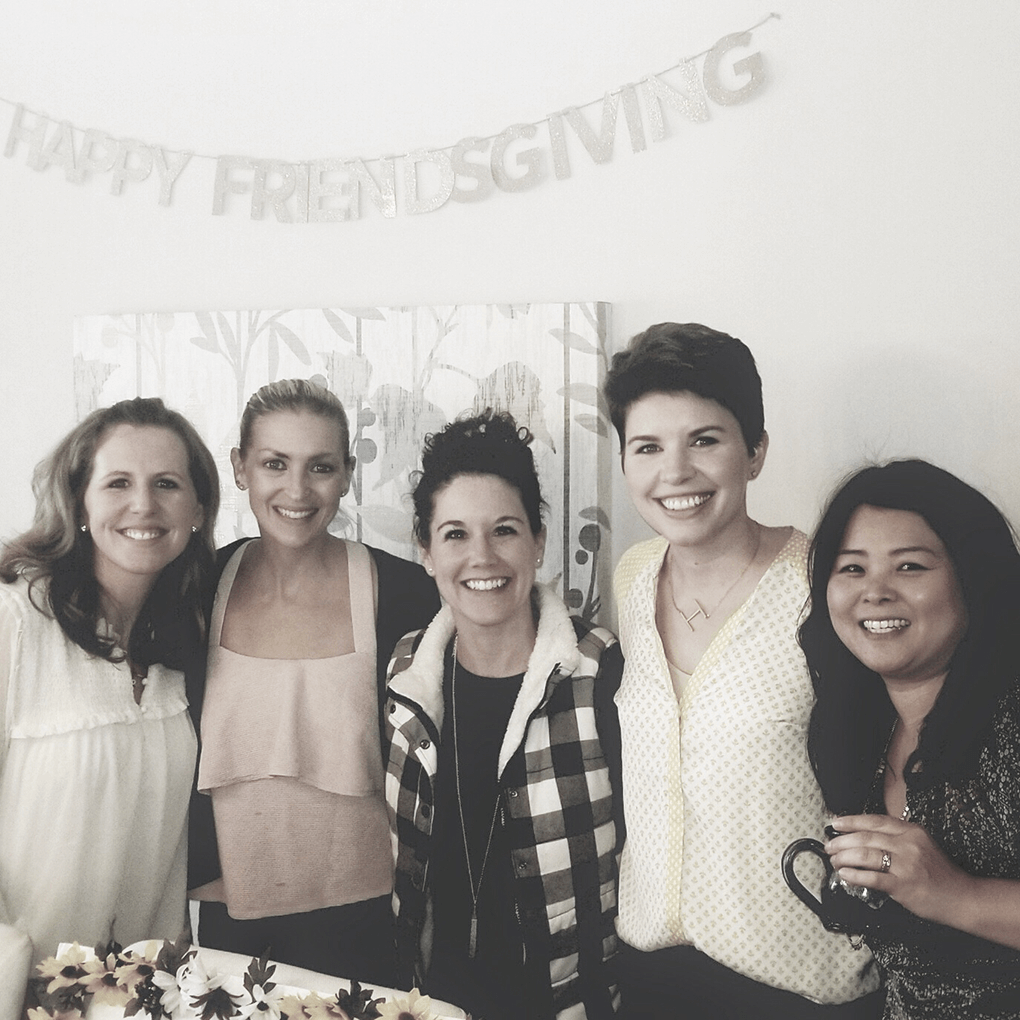 I saw my cousin, Jason, speak one morning and learned all about Transitional Housing in Steele County. The program is incredible, but my cousin Jason is really incredible! I think I'll share him on the blog sometime. He lived a fast and hard life with addiction for many years. Today he is sober and clean; a true inspiration and his story is powerful.
Samarah, Isaiah, and Amiya all had great months, too.
Samarah is growing up way too fast.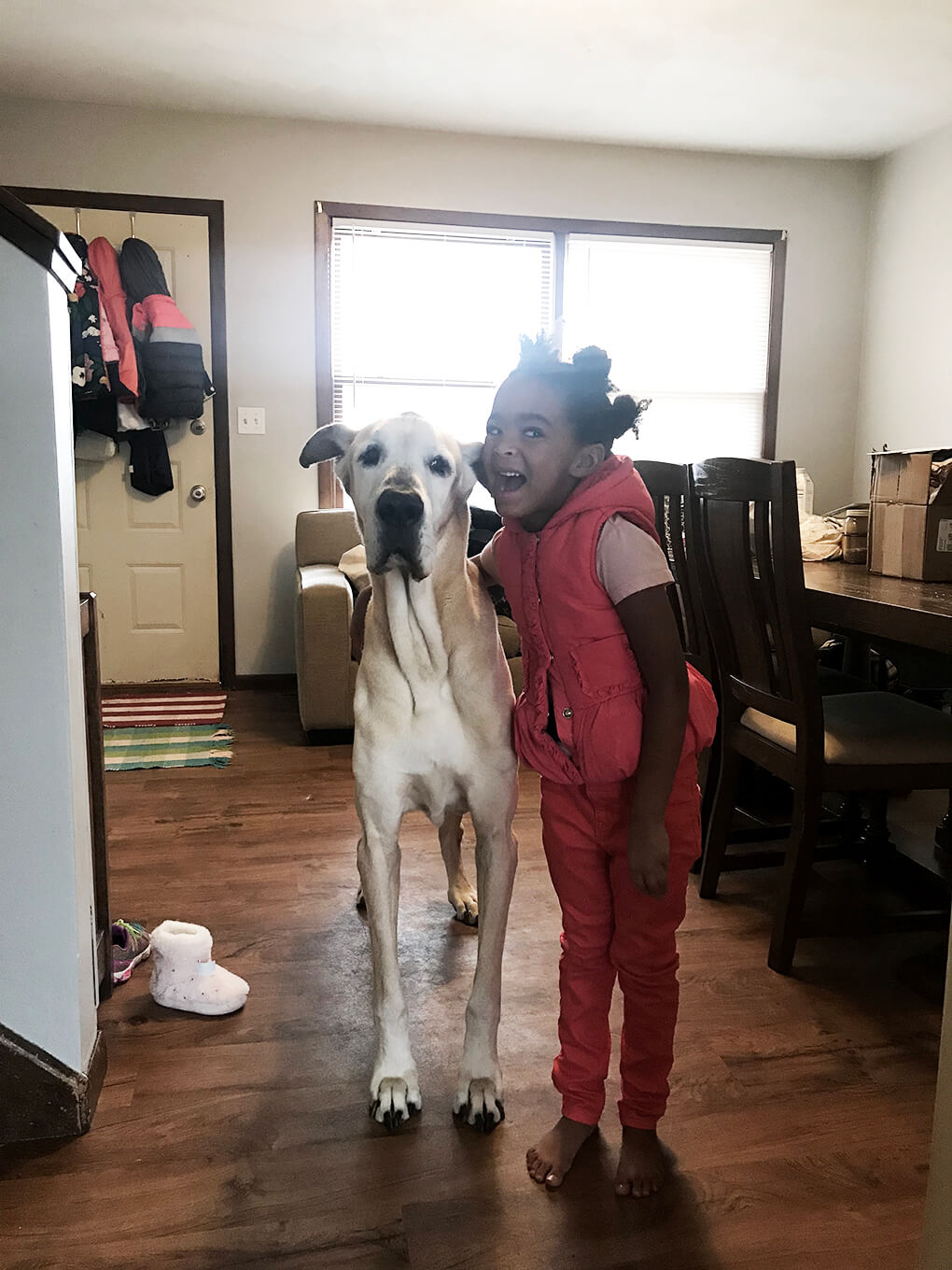 We are working with Isaiah on several things. The challenges are very real, but there's something about that little boy that is so ever endearing.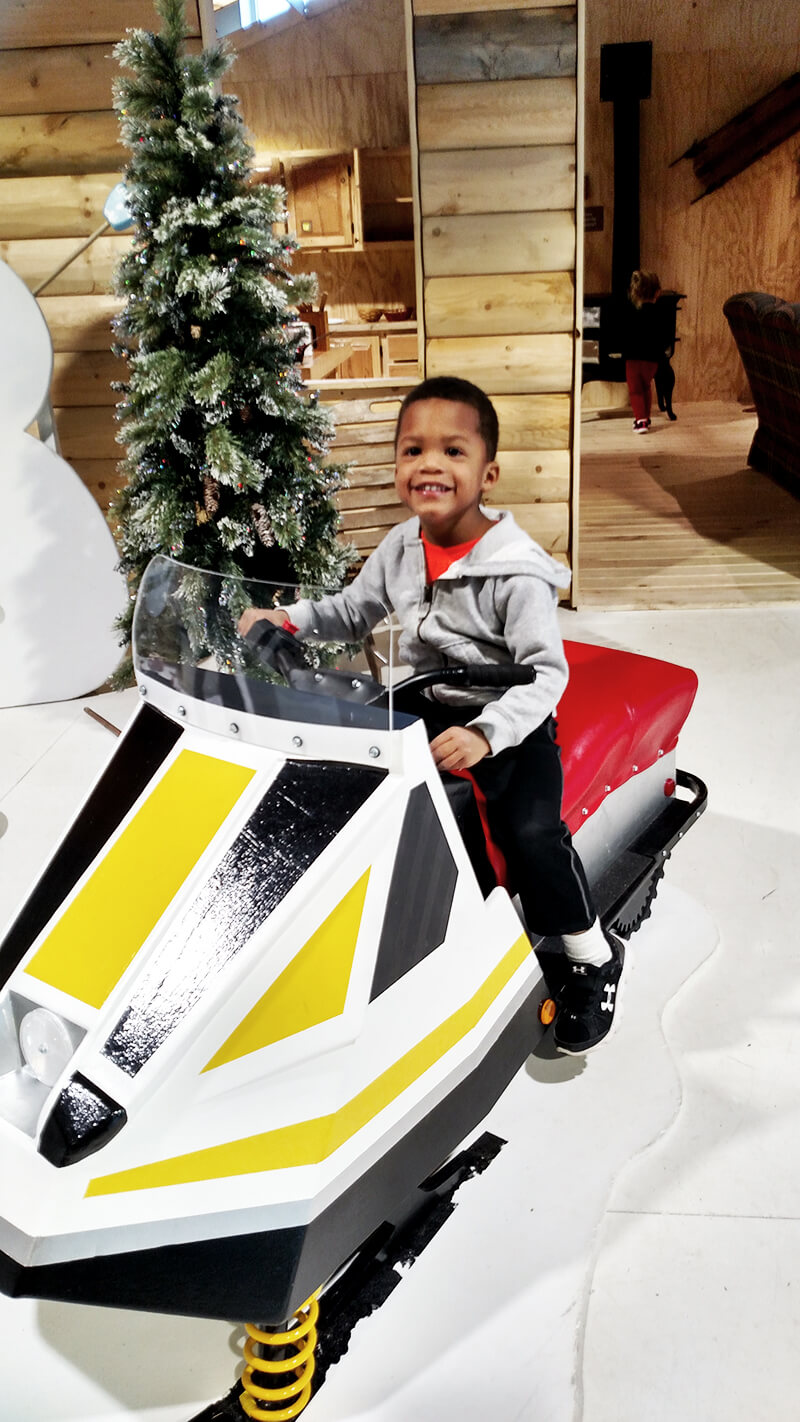 And Maya? Well she's just…..Maya. Took that little chicken for a doctor's checkup this week. She's still a peanut that's super tall; very low in weight, but high percentile for height. She is an up-and-down child; one minute calm, cuddly, and sweet; the next screaming from the top of her lungs, mad as ever. But she's starting to dig dresses like her big sister Samarah. This is the dress she and Samarah are wearing for Katie's wedding in December. I can't stand how cute they are. They will also be used for Christmas, obviously. Katie got them little furs to go over.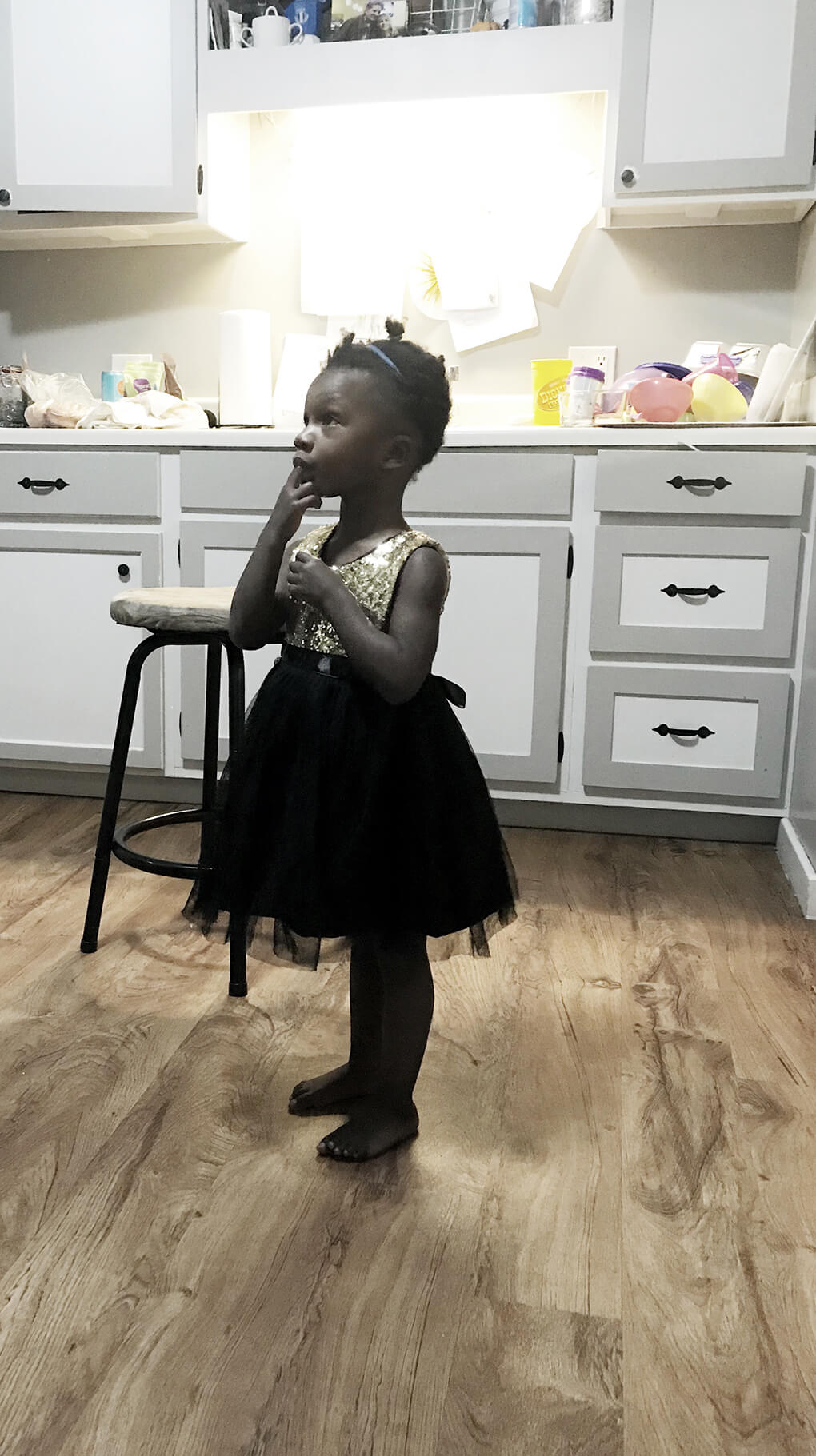 I Spent a lot of time with family in November, which I'm never mad about.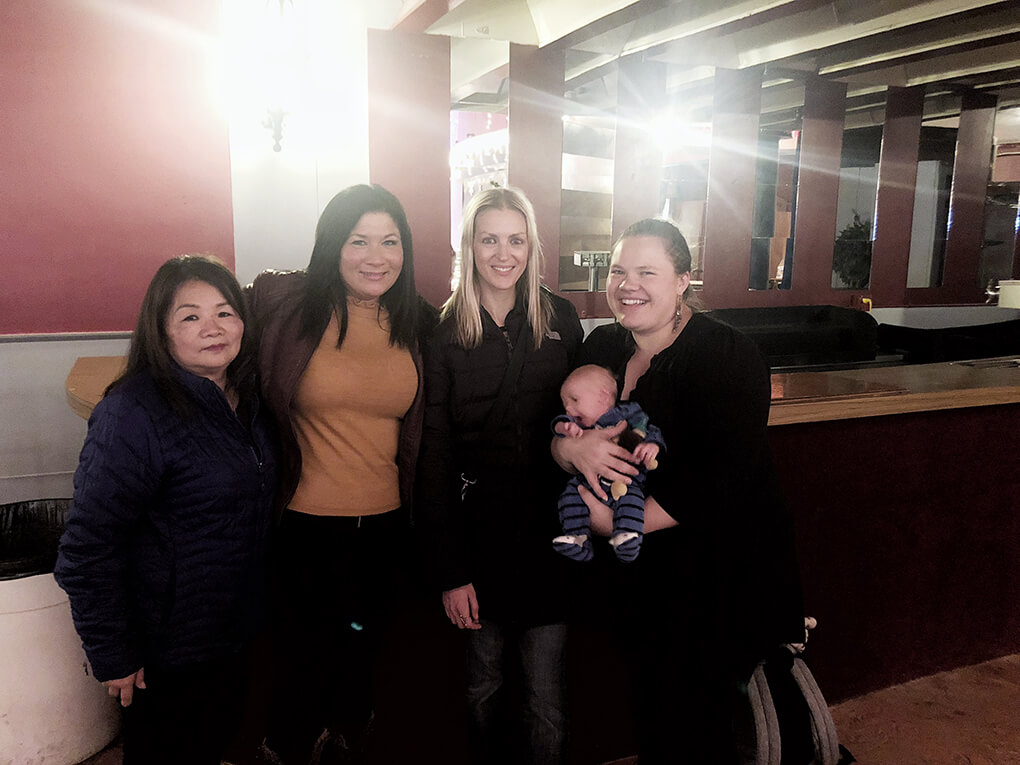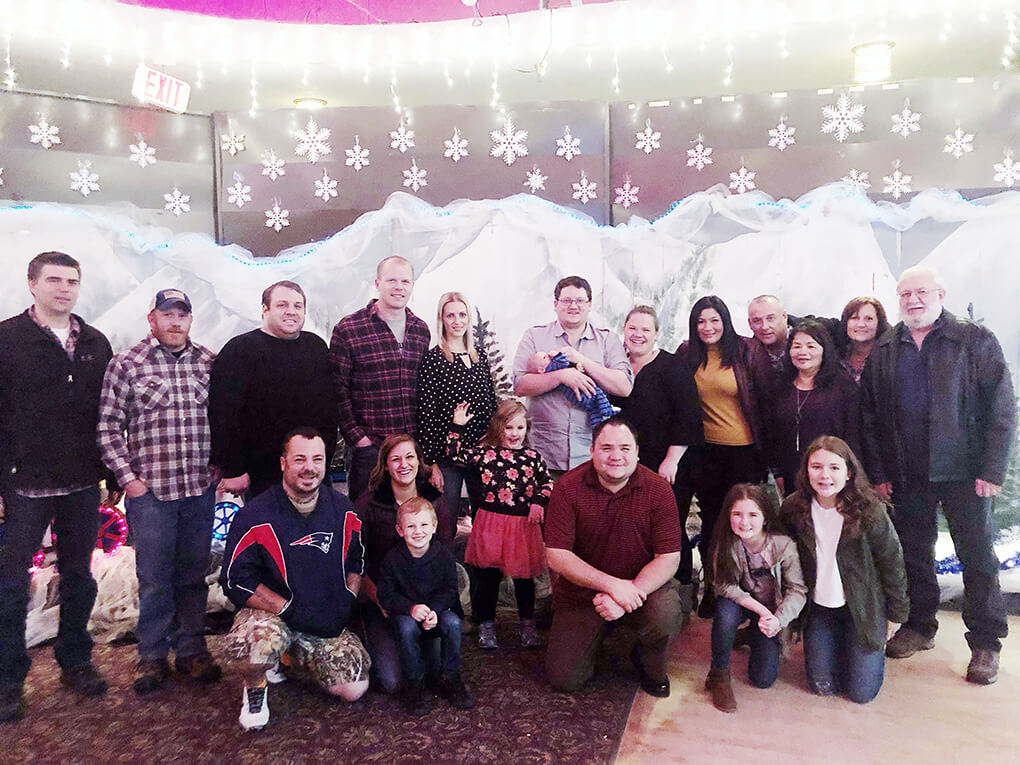 And finally, here we are today – just one day before the big day.
Tomorrow night we will stay in the new house for the first time. We ordered an Avocado Mattress for our brand new bed and it's still not here yet, but oh well….just to get out of this rental, I'd sleep on the garage floor there if I had to.
But seriously, I cannot even wait to share it with you, so stay tuned.
Two huge moves in one month….whew!
November was so, so good. Thanks for coming along the journey with us.
Blog Posts I Wrote in November
Tell me something new and good about YOUR November!
Xox,
SKH
You will heal. I will help.