I believe in gelatin for gut healing. I also believe that collagen can be an overall health boost, so today I want to share with you my favorite 5 ways collagen can be an overall health boost.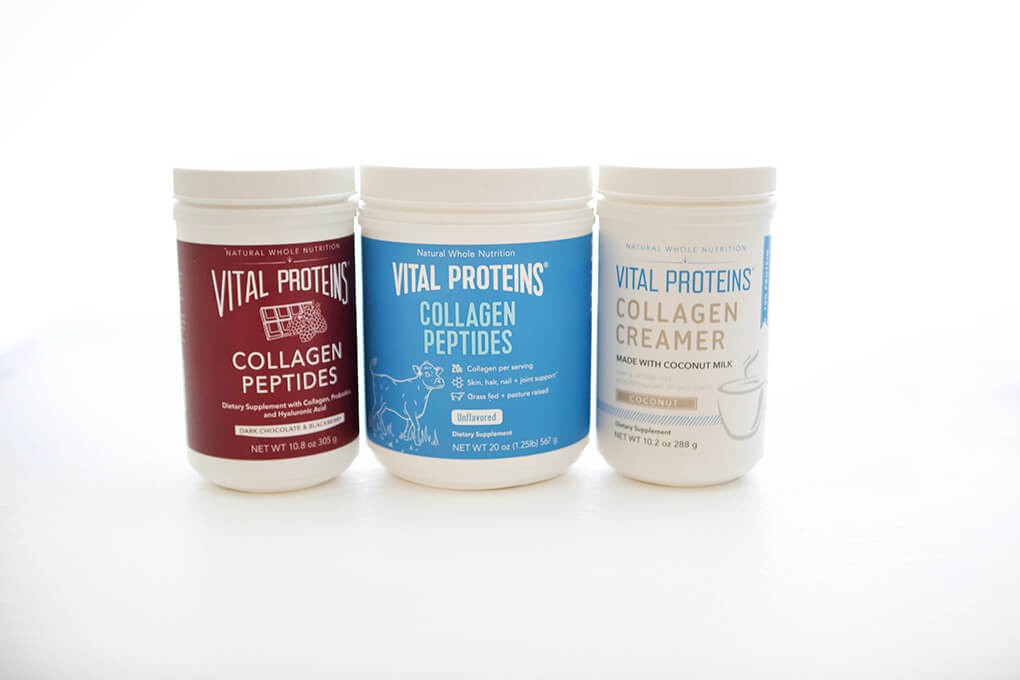 5 Ways Collagen Can be an Overall Health Boost
Click HERE to save these 5 ways collagen can be an overall health boost for later.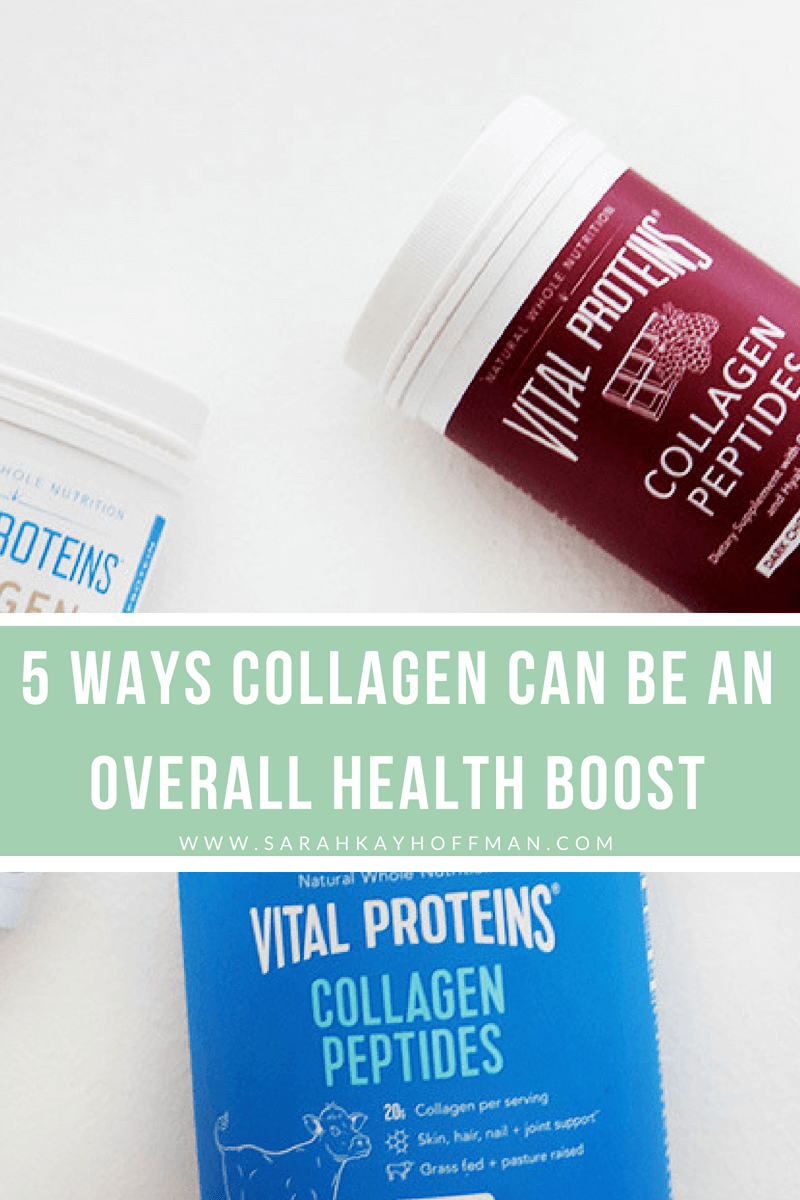 Remember, gelatin and collagen are not the same things. You can learn about the difference between collagen and gelatin HERE.
The Vital Proteins Collagen consists of gelatin proteins broken down into their constituent peptide chains through an enzymatic process. Vital Proteins says that, "'This allows our collagen peptides to not "gel" in cold liquids. Heating them will not alter their nutritional value. The peptides have the advantage of mixing well into both cold and hot liquids without them "gelling." However, you cannot use them in recipes that call for gelatin. You may add our peptides to cold and hot beverages alike, such as a smoothie, juice, water, tea or coffee, as well as a variety of foods like pancakes or oatmeal to boost the protein content."'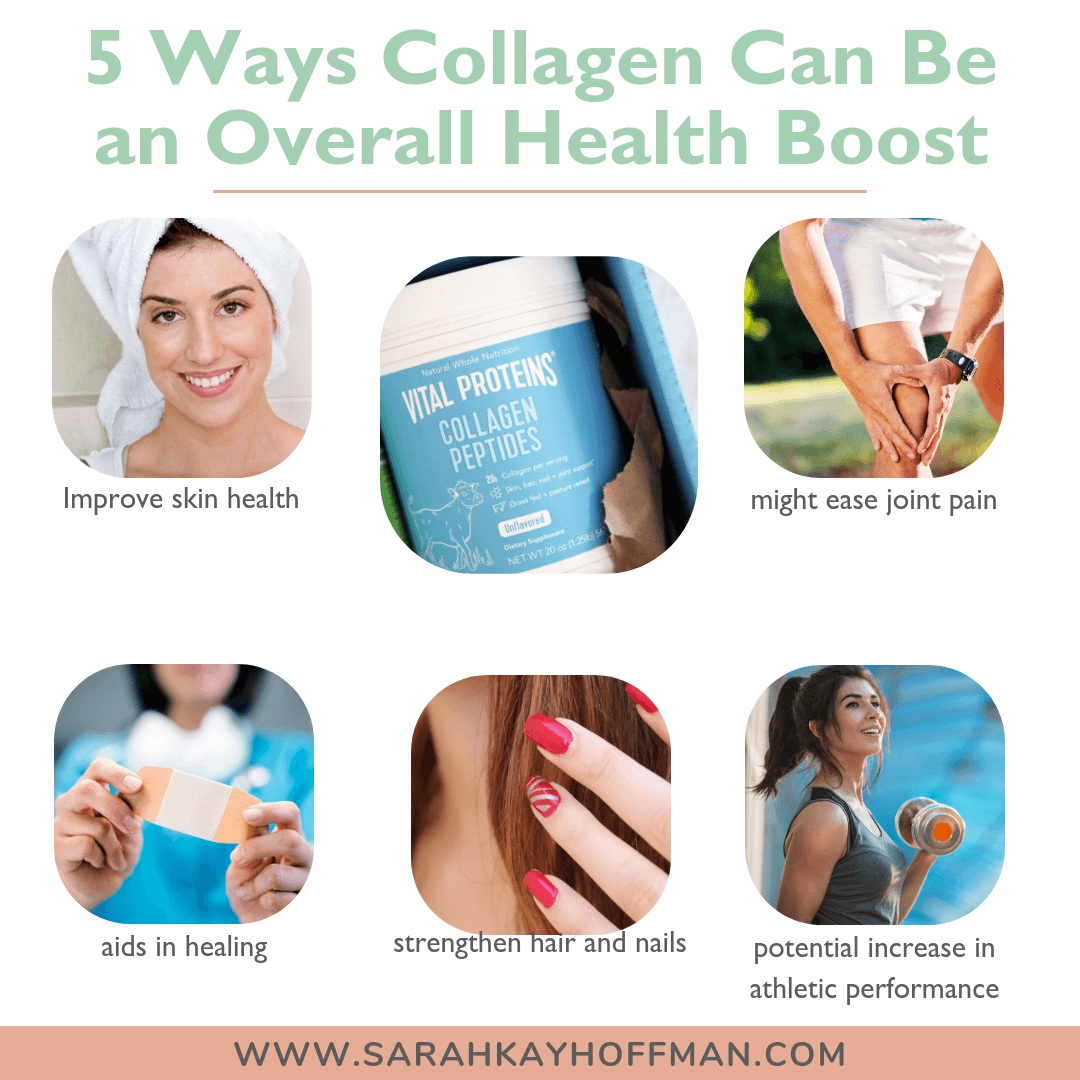 Here are the 5 ways collagen can be an overall health boost in detail: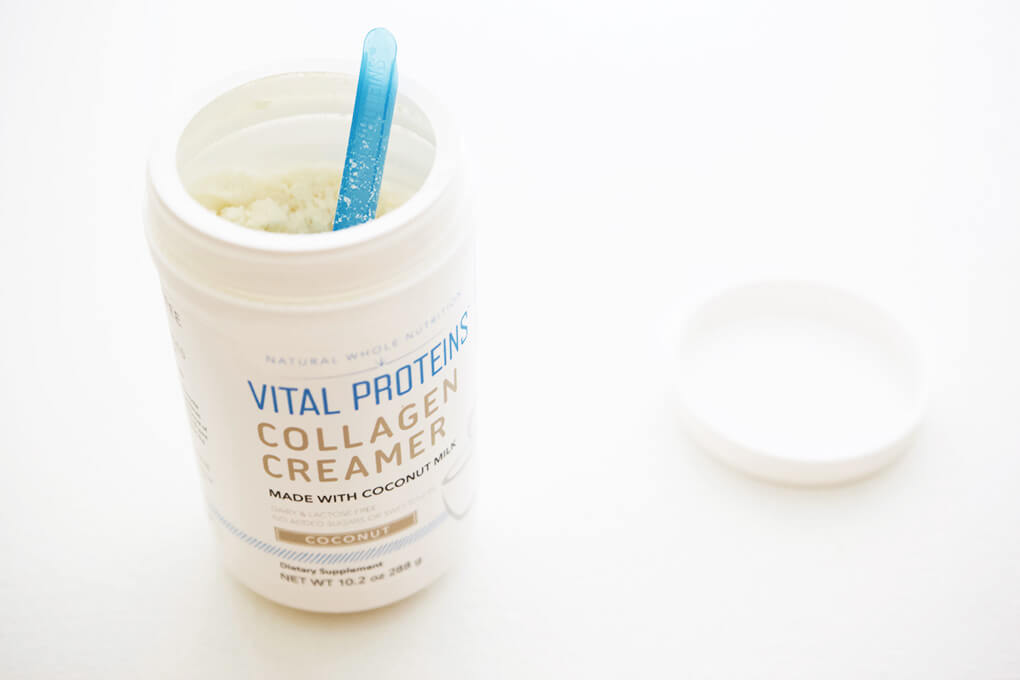 What Collagen I Use
I have been using Vital Proteins Collagen Peptides for a long time, and I love it mostly because it can easily be added into anything and everything without clumping (as the Gelatin will do if you don't prepare it appropriately). I have put it into water, smoothies, broth, coffee, and I have even added it into rice mixtures (when the rice is hot, I add coconut oil and Collagen to it and mix – so good!) You can easily do all of this because Collagen is odorless and flavorless.
If you want something more than the plain Collagen, check out these 2 new ones I also tried:
Collagen Creamer. "Vital Proteins Collagen Creamers are a nourishing way to boost your morning brew. Also great in teas, baked goods, and desserts, our versatile Creamers are Whole30-approved and free of dairy, artificial flavors, added sugars, and carrageenan. A healthy way to start your day, they're rich in clean collagen protein and healthy fats from organic coconut milk." This is a super easy way to boost your morning coffee. I have been getting a ton of questions lately about, "Can you have coffee when you're healing the gut?" And, "How do you drink your coffee when healing your gut?" So…..I'll have a post on that coming in September!

Dark Chocolate & Blackberry Collagen Peptides. "Vital Proteins' Dark Chocolate & Blackberry Collagen Peptides are sourced from grass-fed, pasture-raised bovine, organic cocoa, and organic blackberries to ensure a natural, high quality, and nutrient-rich elixir." Smells and tastes so good. I just added it into my coffee, too, to try it out. I need to create some smoothies and shakes with it next. Any takers?!
(Side note: Can we take just a moment to adore my new, little mugs below? A couple weeks back I went prop shopping in Oronoco, Minnesota with my mom at Gold Rush Days. I found this set – complete with 4 regular-sized and 2 mini mugs. I also found a mini pitcher, and some lovely succulents. If you're in Minnesota, and are into this sort of thing, I strongly recommend checking it out next year.)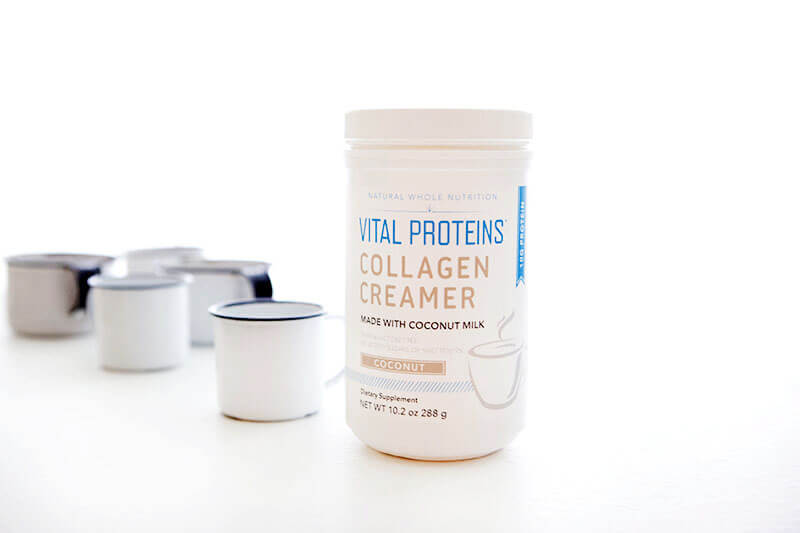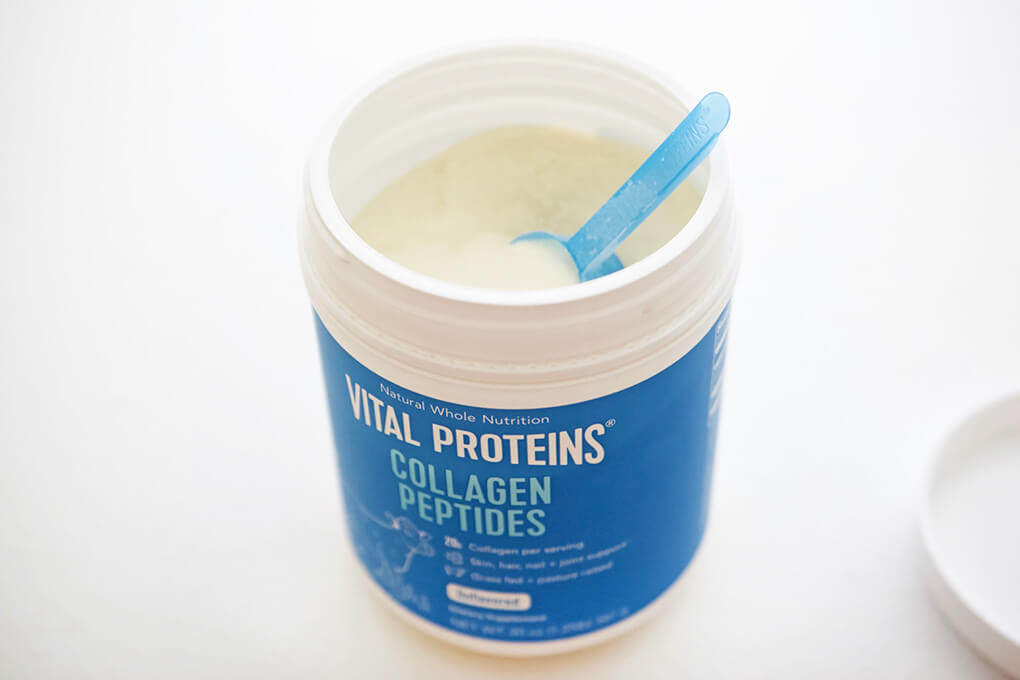 Disclosure: This post is a paid partnership with Vital Proteins. All opinions stated here are 100% my own. I appreciate your support, as this compensation helps with expenses to keep this blog up and running, and for me to continue sharing all that I can with you. For my full disclaimer and disclosure click HERE. Thank you for your support!
Xox,
SKH
You will heal. I will help.