I have been wondering lately, does motherhood guilt ever disappear?
On Tuesday night, I was getting ready to go to bed when Ryan called. He told me about a long day he had (have I mentioned enough yet what an awesome husband and Father he is??) and then said Samarah wanted to talk.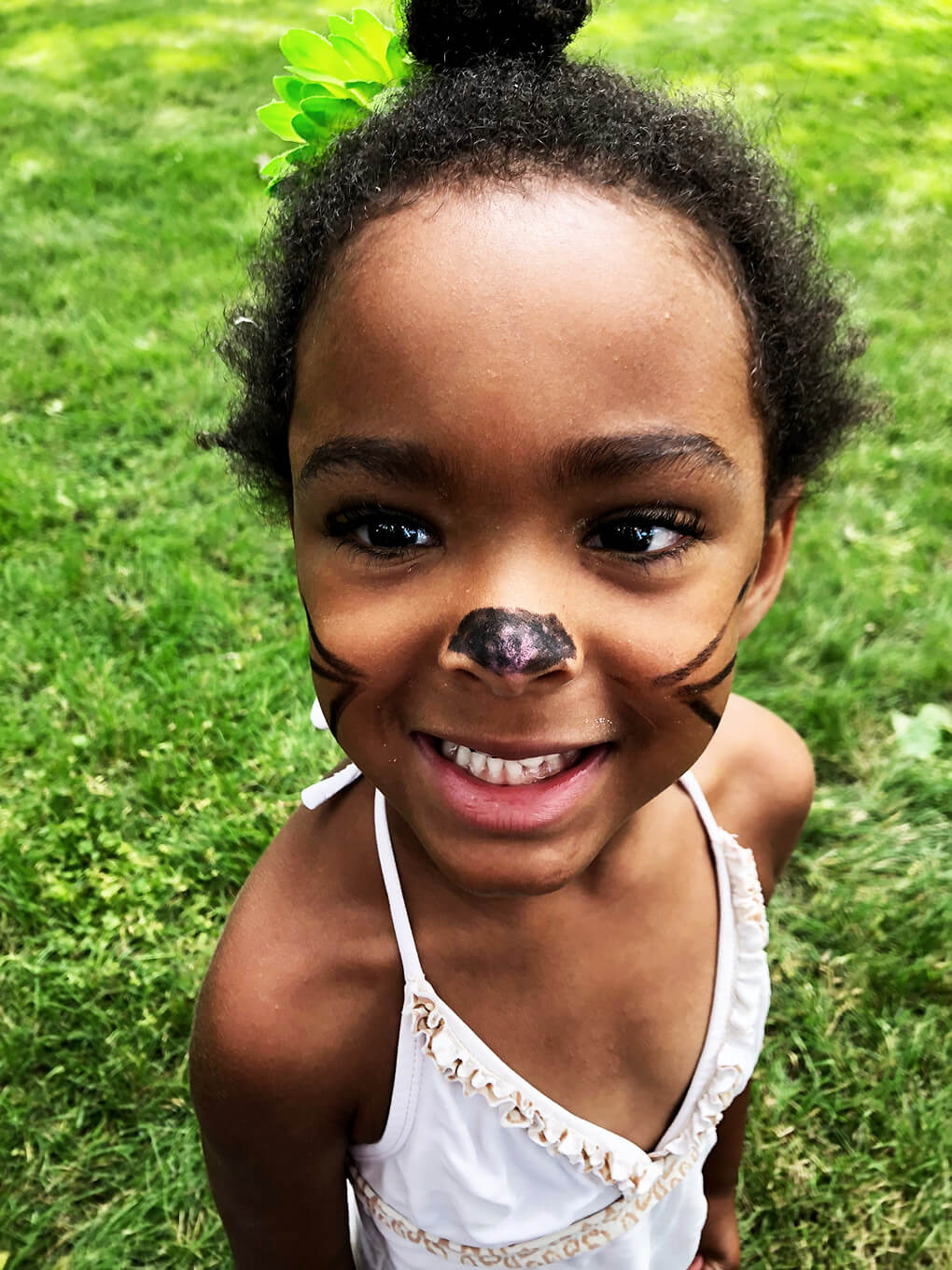 My little Samarah had so much to say, but of nowhere asked,
Mommy, where are you?
I replied, "Remember baby, Mommy is at work in New York? Remember I took an airplane to fly high in the sky?" (She loves that idea of a plane high in the sky.)
She replied,
Oh, are you with your friends?
I laughed and said, "Not really. Well, kind of." (Because, yes, yes I do consider co-workers to be friends.)
Before she hung up the phone with me she said,
Okay, Mommy, my show is on now. I have to go.
I responded, "I love you so much, sweet girl."
I love you, too, Mama….
(Cue allllllll the missing of my babies at that moment.)
Does Motherhood Guilt Ever Disappear?
I have been caught up with and on this question so hard lately.
Our nanny (Katie) moved to Minneapolis, and the kids started going to daycare. When Katie told us she was moving, besides feeling totally sad, I also grappled with the idea that maybe I should just stay home with them. I thought "maybe that would help the motherhood guilt disappear."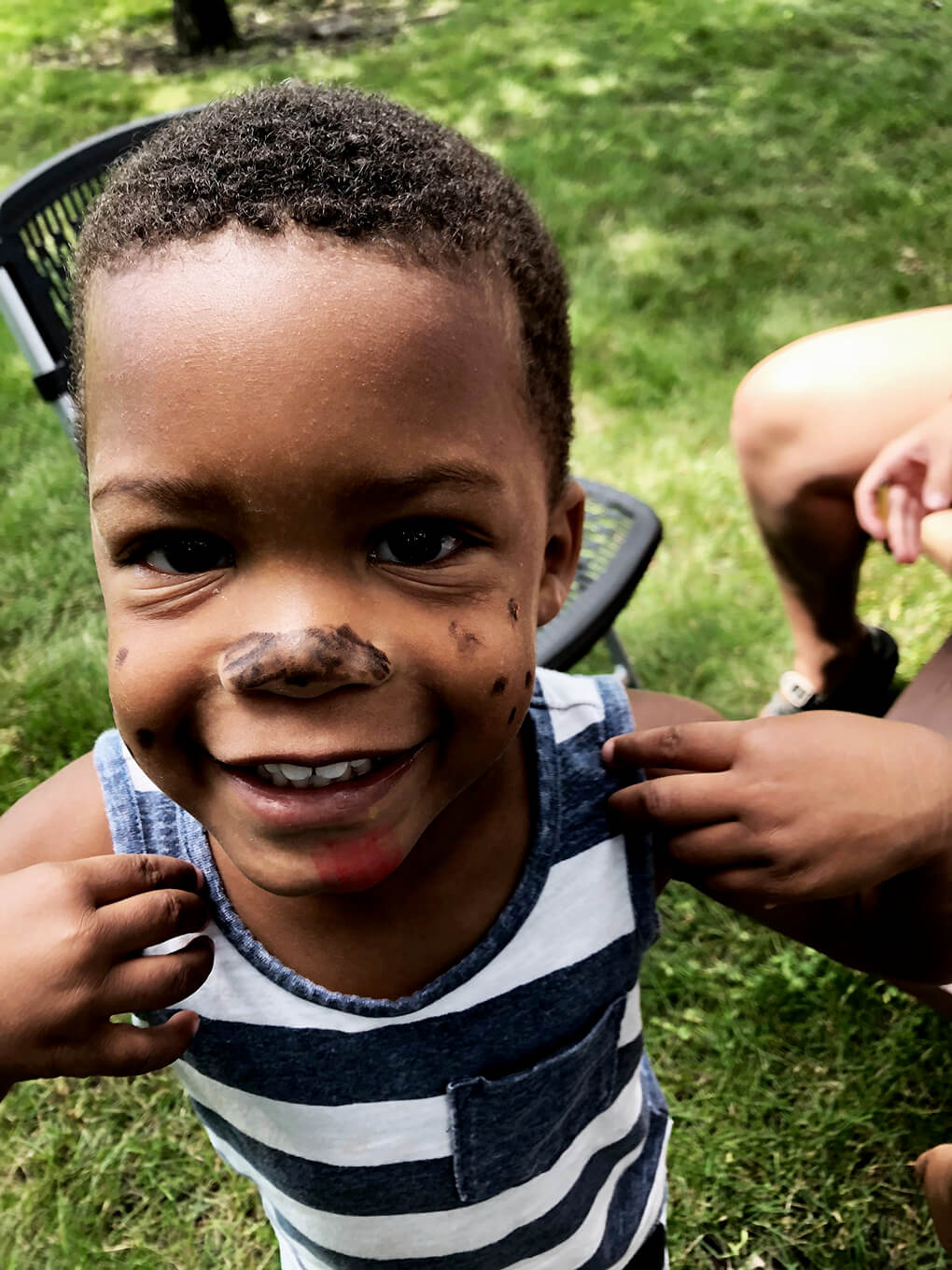 A couple weeks ago, on a Monday morning, I dropped the kids off at daycare for the first time because I concluded after conversations with Ryan that even if I was with them 24/7, I'd still have guilt about one thing or another.
Am I giving them enough attention?
Am I giving them each enough individual attention?
Am I feeding them what they need?
Am I helping them learn and grown the way they each need?
Am I patient enough with them?
Do I allow them to be exactly who they are (not who want them to be)?
Do I share how much Jesus loves them often enough?
Am I working too much at their expense?
Etc. etc.
I am, literally constantly evaluating every last thing about raising them.
And I am, literally, constantly feeling all the guilt.
You feel me, mama?
I have heard it time-and-time again that if you even have to think so hard about mommy guilt and that you're not doing everything right for your babies that you, in fact, totally are. You've heard this, too, yes?
But even in that place, it doesn't make me feel like I'm doing things any better because my guilt or lackthereof doesn't translate (necessarily) into what makes that best life for Samarah, Isaiah, and Amiya.
In Hebrews 12:2 it states,
fixing our eyes on Jesus, the pioneer and perfecter of faith. For the joy set before him he endured the cross, scorning its shame, and sat down at the right hand of the throne of God.
This is, essentially, describing what I do every single day. I set myself into a penalty box. I think if I just do "xyz," then all will be right with God, my family, friends, etc. But it's a false if/then statement, and surely carrying the weight of mommy guilt is doing no one any favors.
In other words, I'm not (and you're not) getting out of or into any penalty or praise box….no matter what.
It's Only the Beginning
Last night when I returned home from New York and picked the kids up from daycare, they had a gleam in their eye.
Maya's eyes got nice and wide, (gasp) "Mama!"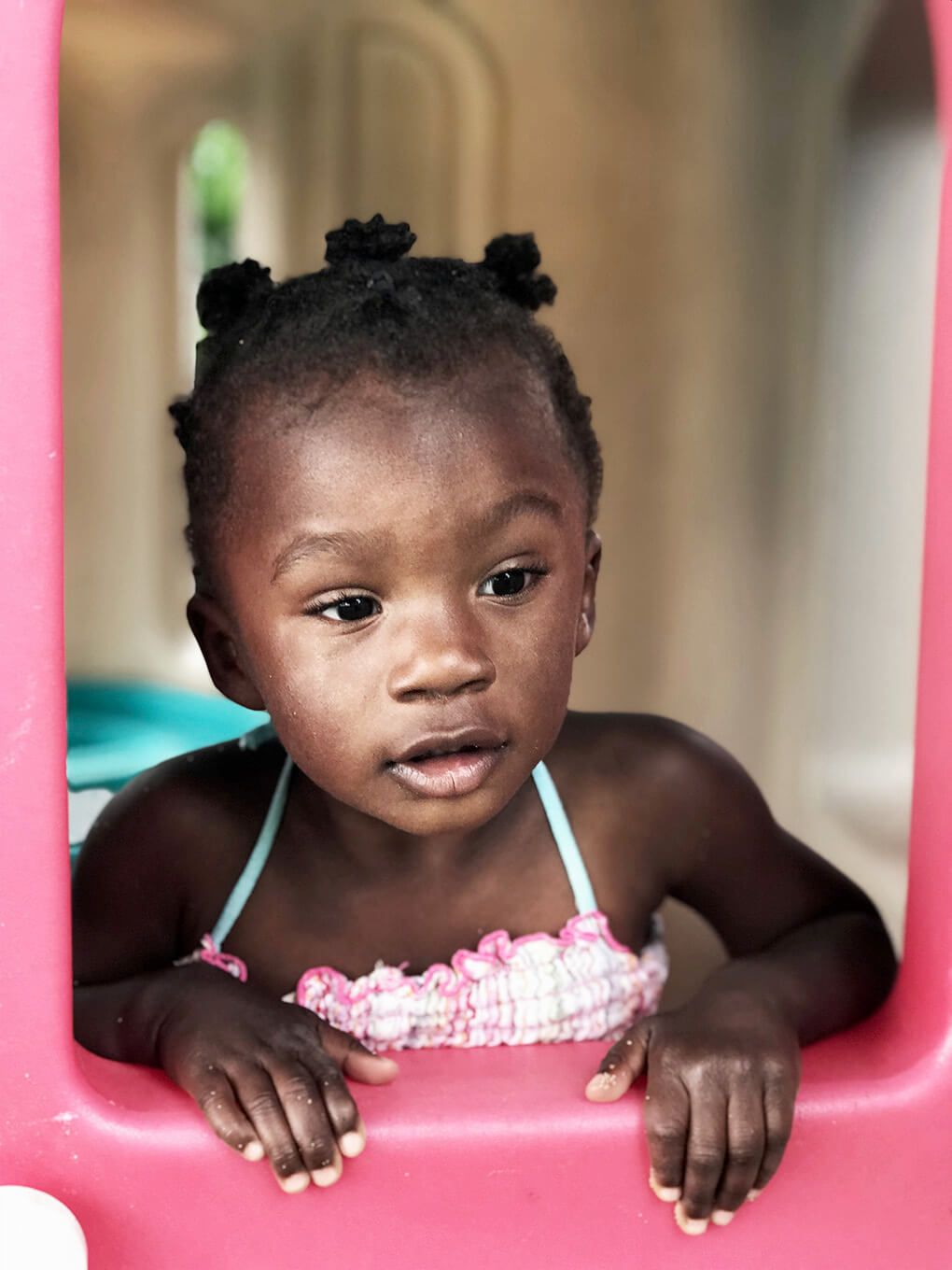 Samarah was extra clingy (also extra whiney).
Isaiah was, well, Isaiah. I don't think it phased him an ounce that I was gone.
I came home, made dinner, and when Ryan got home we ate (we do as a family every single night; it's one of our values). Ryan and I tried to have adult conversations while the kids screamed above us asking questions, telling stories to each other, and of course screaming, "More 'minos (that's Coconut Aminos) and cheese (that's Nutritional Yeast), please."
After dinner, Ryan and I cleaned up the kitchen, then I ran downstairs to play with the babies. They jumped on their little trampoline, sang Peppa the Pig songs, and jumped in my arms (aka fought for attention in that space) over-and-over.
We put them to bed, and because I had been up since 2:45 am, I immediately jumped into bed myself. I continued reading the new book I'm reading (and almost finished with), "When Breath Becomes Life," and just shortly before I zonked out, thought to myself……"it's only the beginning."
Our babies are only 2, 3, and 4. We have so much time left raising them, and a lifetime of love to give them.
I'm realizing that the answers to all those questions I constantly pose to myself above are not always the answers I desire for them. But since this is only the beginning of motherhood for me, I need to just accept that no, no things will never, ever, ever be perfect.
I will never be the perfect Mother.
And while the motherhood guilt will never disappear, I don't have to feel guilty because guilty won't do them (or Ryan and I) any favors.
There are a million and one ways to mother, but if we allow guilt to weigh motherhood down, the impact will far outweigh all those reasons for which we're feeling "guilty" in the first place.
Let that 'ish go.
p.s. In case you need even more help with tossing the motherhood guilt out the window, you absolutely must read Rachel Hollis' book, "Girl, Wash Your Face."
Xox,
SKH
You will heal. I will help.