Without a solid foundation, everything else eventually crumbles. The story of this foundation is one that came full circle.
There are some events in life that you can't, for the love of God, remember the month, date, or really even the year for. What you remember is the moment and exactly how you felt.
Before that night, I had probably only been in the house where Ryan grew up one or two times. But on that night, it felt like I had been there a hundred times before.
It was one of our first dates, and Ryan took me by his parents' house for one reason or another. It was dark out, and what I remember were the lights outside the house and the feeling I had the moment I walked in.
(This picture taken with Samarah earlier this year is a fairly good depiction, minus the height, of what you see.)
I couldn't help but stare at the massive brick fireplace and how the house was bright, light, warm, and inviting. His mom and dad came to the door immediately, and I remember feeling so excited because his mom, Judy, seemed to have an excitement towards the fact that I was there with Ryan (listen, I could be totally off on this one, but let's just pretend I am right and that she liked me immediately).
Our stay was brief as we had a hot date to attend to (ha!), but I've never forgotten that feeling of awe. Literal, awe.
Venice and a Leaning Building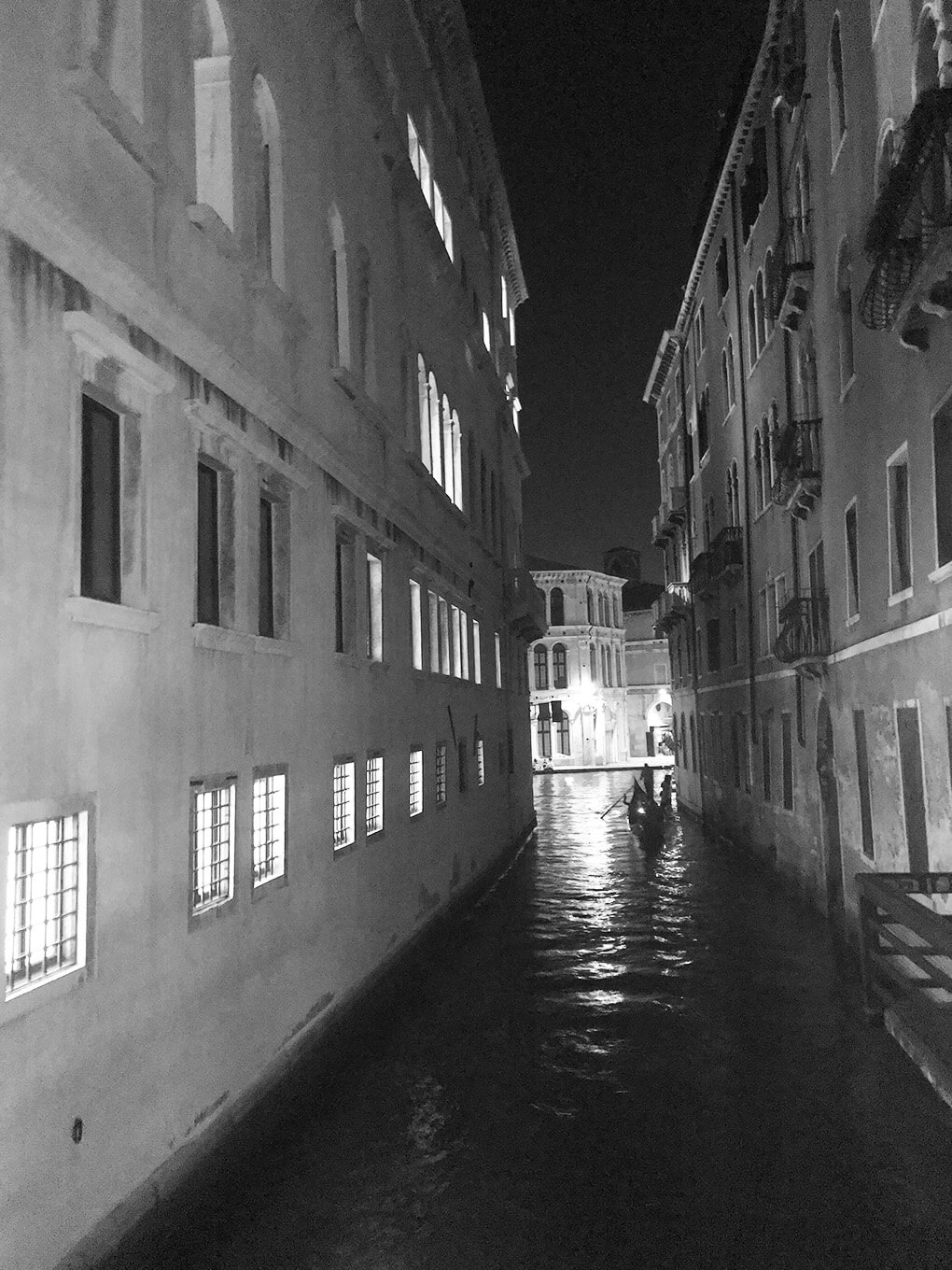 I've been telling you for some time now that after Italy, I'd share with you about our new house we are moving into. I wasn't sure when the time would be right, but while in Italy, it came to me.
Venice is absolutely beautiful, even though it's a messy maze. It's a place that, if you ever have the chance to see, do go see because Venice, as we know it today, will not look this way forever. It can't. It's built on (or under?) water. Sooner or later, the foundation will fade.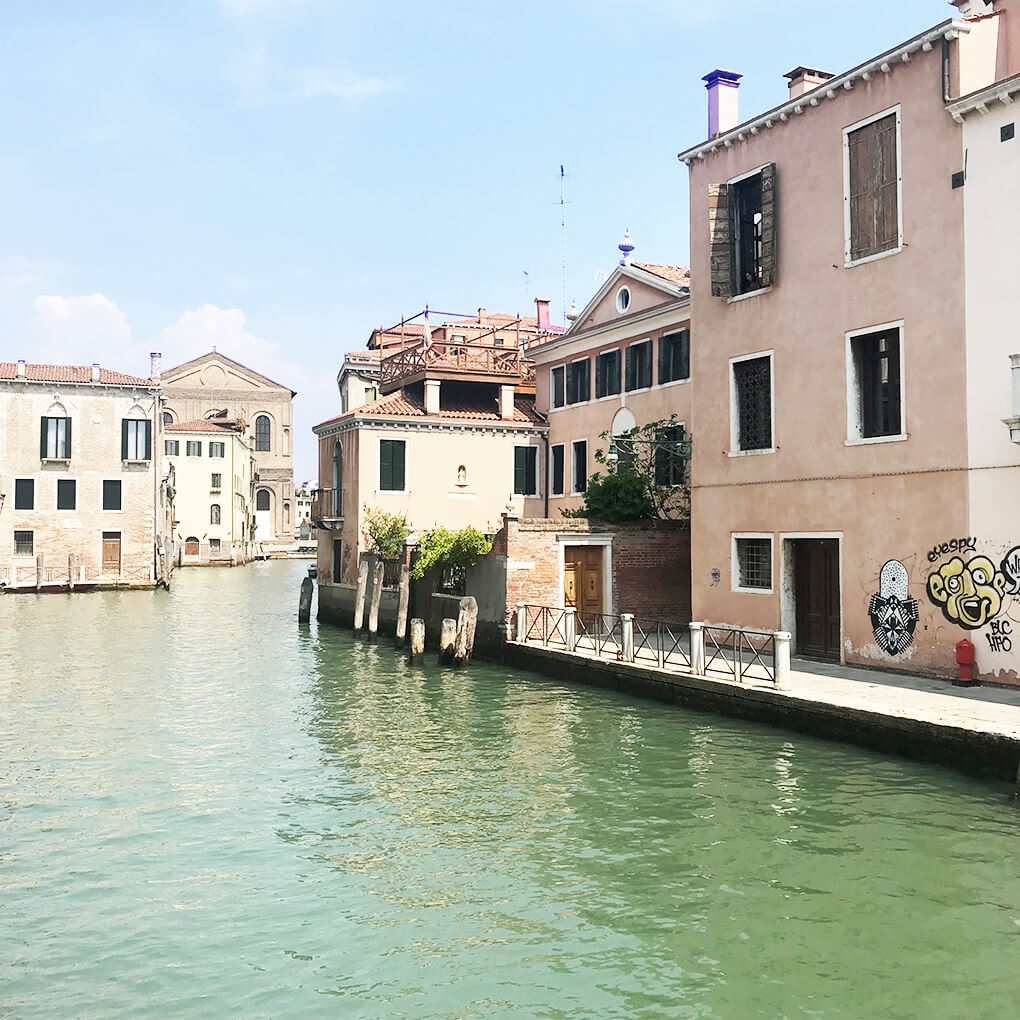 And if you ever get to Venice, you might take a little day trip like we did, to Murano and Burano. As you're on the boat out to the island Burano, you'll see a clock tower in the distance (it's actually on Burano) that's leaning. It's not Pisa, but it definitely leans heavily to the right. Ceci, Ryan, and I concluded that it's foundation is likely sand and clay. Sooner or later, this building, too, will collapse.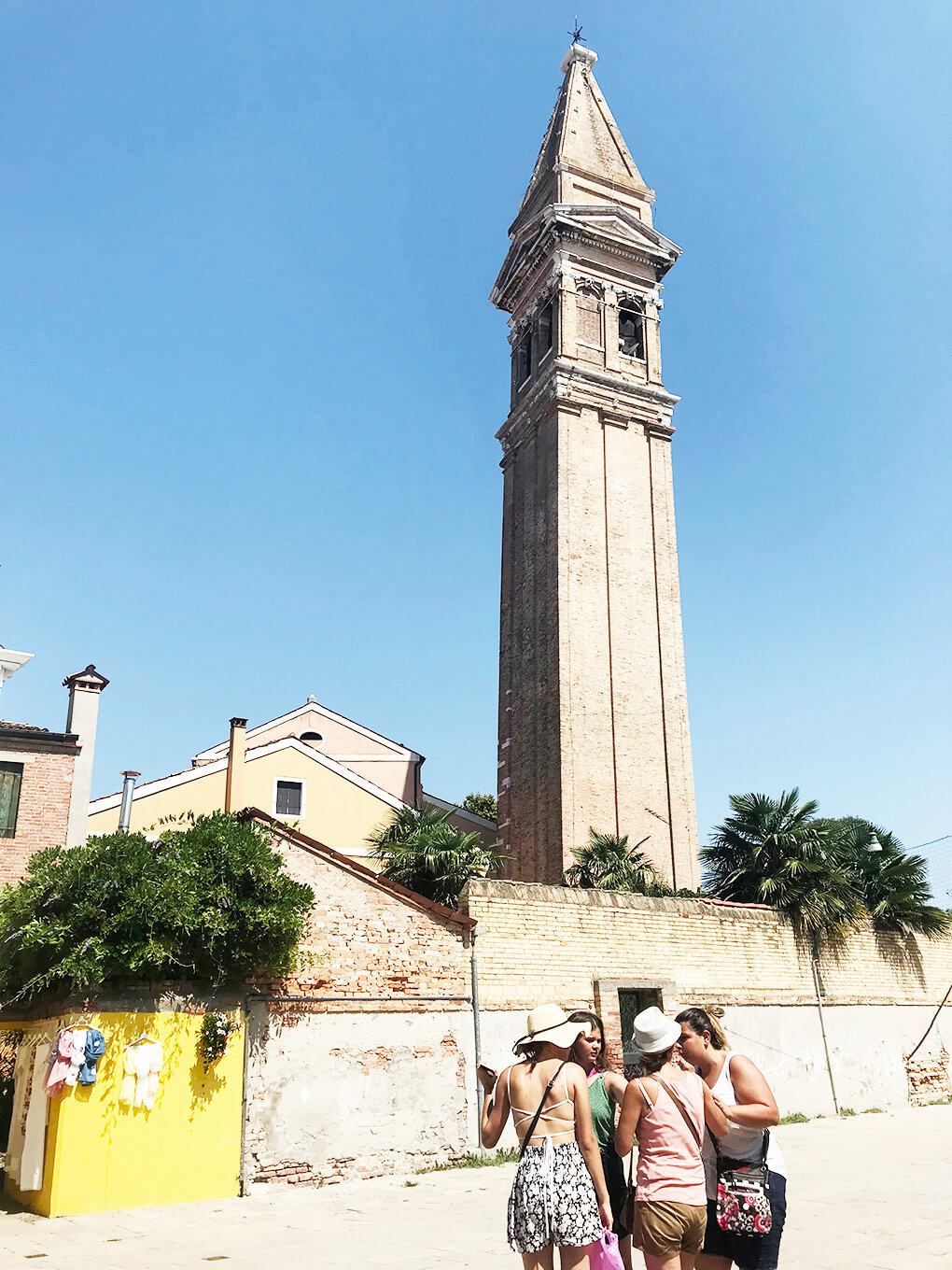 With this scenery, I got fixated on foundation. No matter how beautiful something might be, without the right foundation, it will crumble.
Moving Back to Minnesota and Finding a House
You're sitting there right now all, "You're nuts. What does your date and these weird foundational things in Italy have to do with each other and to the house?"
I am nuts. I am weird. And I am totally random, but it all makes so much sense.
Ryan and I didn't want to move back to our small, little hometown. We sort of fought the idea, and I talked about this a lot during those first couple months back home.
And then one day (about a year ago now), Ryan's parents brought the idea up to him that we possibly buy their house. We were both pretty set on the idea that no, no it wasn't right for us because we didn't want to move back to that little hometown.
Yet, we sat with the idea, and over the course of the next month or two-ish, Ryan would visit a few houses in the town we thought we would settle in. Even though they were all beautiful homes that could have worked, Ryan's gut feeling on all of them was that they just weren't right – one thing or another was off on each of them.
I can't recall the exact day or week when it happened, but looking back, it seemed like almost in an instant, Ryan and I both knew that buying his parents' house was exactly what we wanted (though at the time we still were unsure about moving back to our hometown).
The house is perfect for our family and for the babies to grow up in. It's on the lake (the kids have already become little water babies – I mean, except for Maya who hates her life jacket), has the most perfect screened in porch (because, mosquitoes), a wrap-around deck Ryan and I always wanted, and ample room for us to entertain and enjoy friends and family constantly (also more Foster children and a couple dogs someday – shhhhhh do not tell Ryan).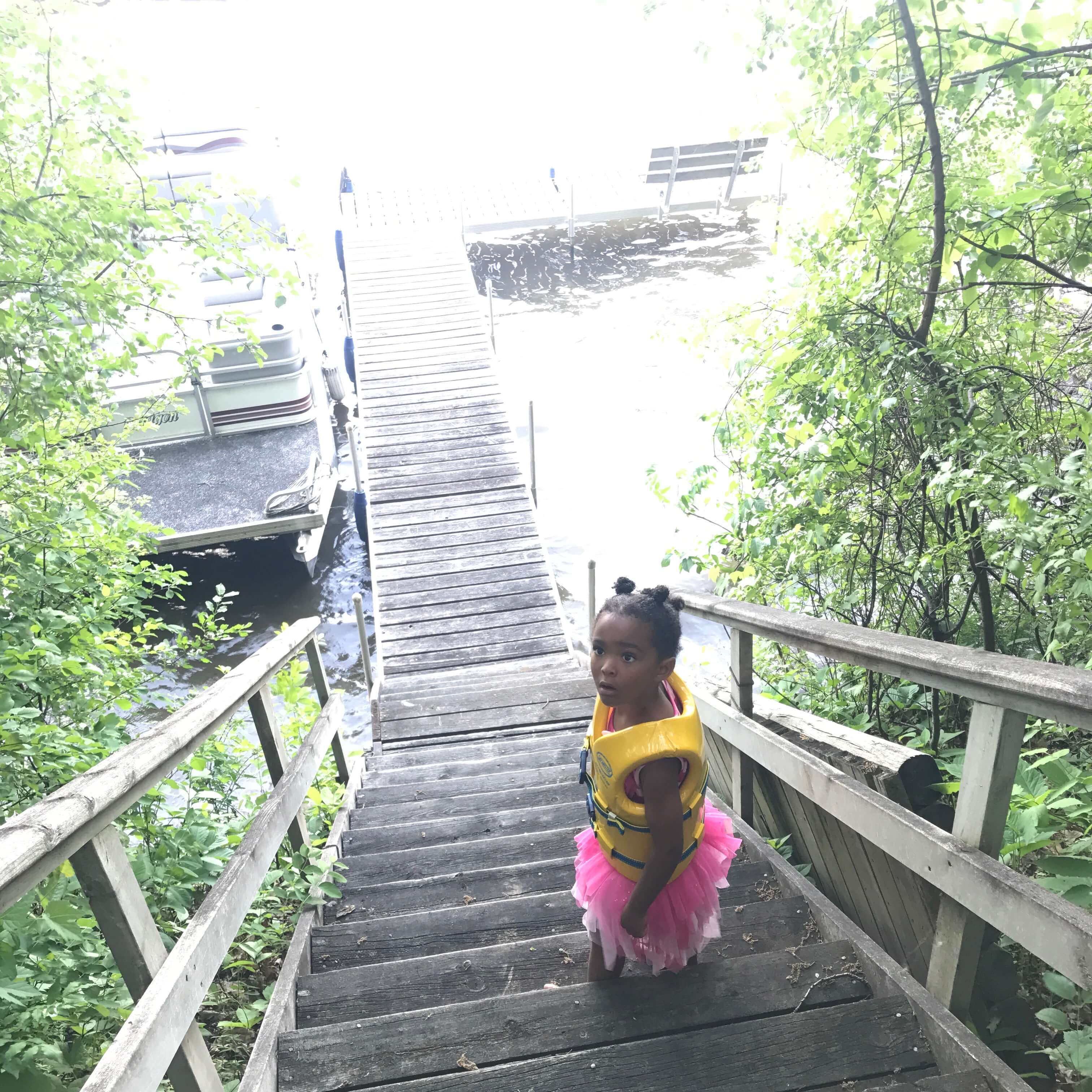 So we told his parents we were interested.
It wasn't but a couple months later when my dad was diagnosed with Cancer that I knew, absolutely, positively, 1,000%, moving home and to that house was exactly the way it was supposed to be.
Foundation
Foundation is everything. Everything.
Let me share with you one of the best parts of (what's about to be) our new home. It's something that people in our small town probably don't even know.
The foundation for the house Ryan grew up in was laid by my dad.
No, not my dad single-handedly, but my dad was part of the Mason crew who laid the cement slabs ("block" is what my mom told me they are called – guys, I'm good at Marketing, not construction) to form the house foundation.
So much work and detail went into the house; my mother-in-law tells me about it all the time. The crew that built it, and the fine detail that was crafted. (Side note: We always thought my dad did this fireplace that Maya is standing on, too, but he assures us he did not. He probably did 🙂 )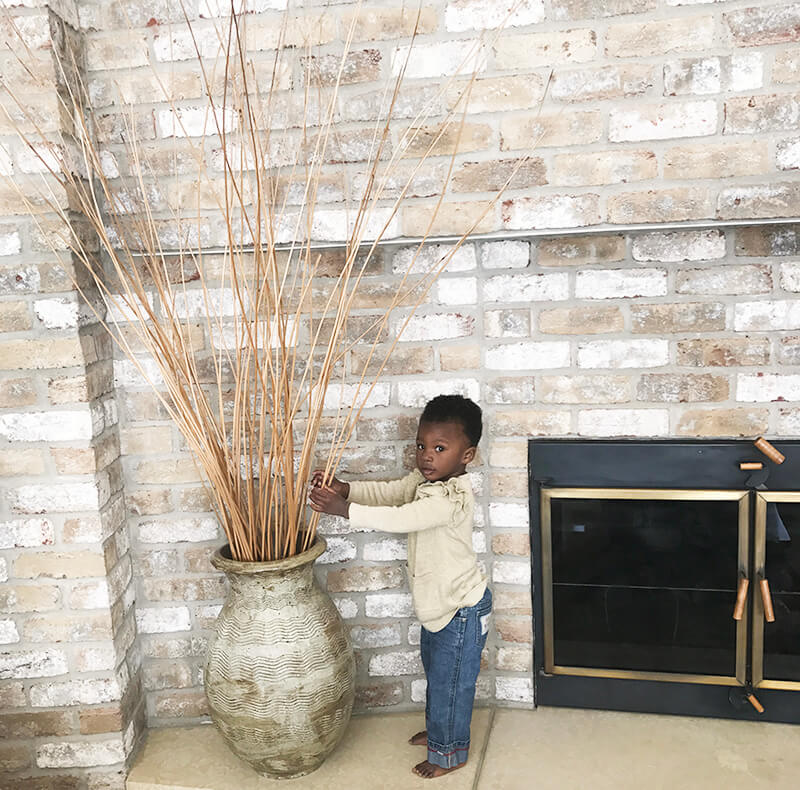 But it's not just that my dad played a part in the physical foundation of the house. It's also that a family foundation was formed there. I believe Ryan was just five when they moved in, and between Ryan, his brother, sister, mom, and dad, I have heard probably a hundred stories about what life was like growing up there.
If you would have asked me 10 (or even 5) years ago where I thought our forever home would be, I might have said California, and at the odd chance that I said Minnesota, it sure as heck would not be this.
But this, the house where Ryan grew up is where our forever home resides. It's a place that's not only filled with awe (yes, still for me) and beauty, but a history so rich and a foundation so strong.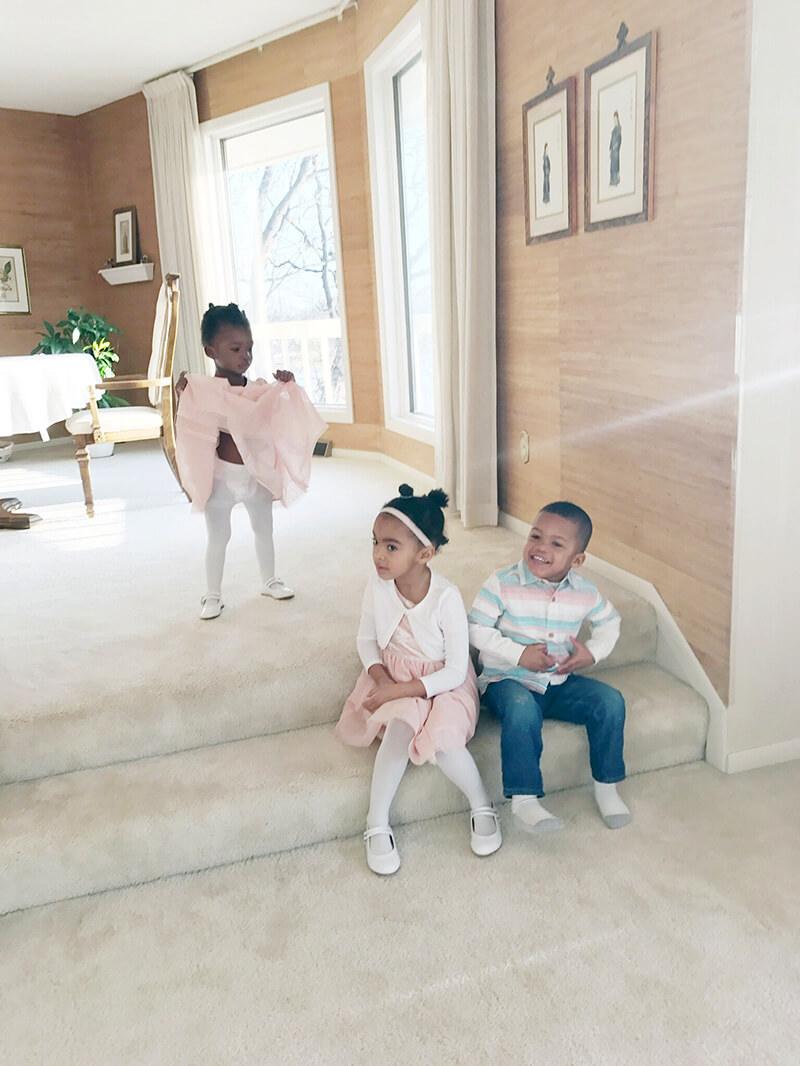 Ryan and I have gone a lot of places and been through a lot during these last (almost 10!) years of our marriage, so arriving here (or maybe I should say back) to real roots where we can now set our own foundation is something I can't really describe.
I am so ready to begin this next chapter, which starts in the next 3-4-ish months. And unlike any other house we have ever been in, I will decorate. I will do the kids' rooms in all the ways I never have before. I will have people over to celebrate life with us (and pssst….there is plenty of room for my fave people in California to come stay with us – and Ceci to live with us – ha!). I will stop all my chaos just to gaze out of the windows at the lake's beauty (yes, even during the winter because just look at this….)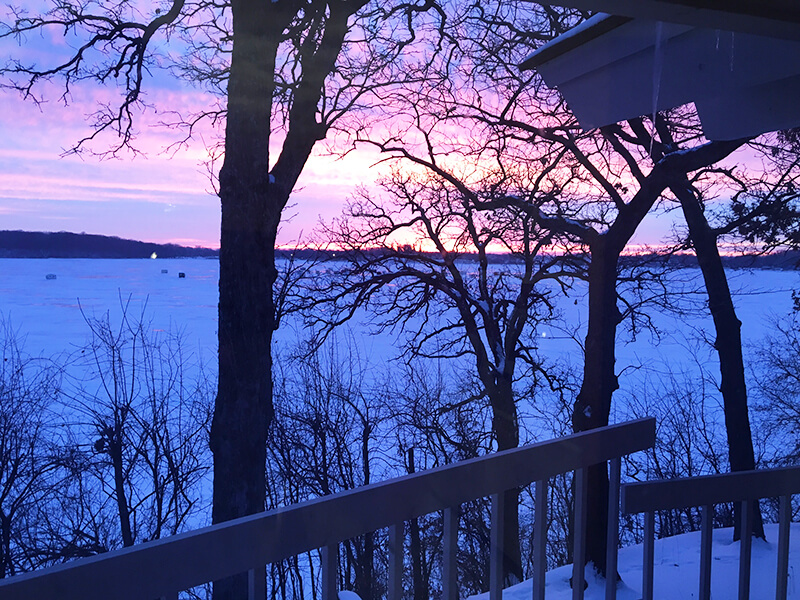 Most of all, I will (we will) make sure the foundation for Samarah, Isaiah, and Amiya is solid and strong because that's what Ryan and I had, and I feel forever grateful for it and how it has all come full circle.
p.s. I realize that this post isn't filled with a ton of images of the house (all the pictures with the kids in them are at the house). I don't want to share it all until we move in which is prime season for Christmas decorating – so there's all that excitement to share with you! In the meantime, I'm extra Pinteresting all the things, and we're starting on the kids' rooms soon.
Xox,
SKH
You will heal. I will help.