I have 8 ways to celebrate Gotcha Day anniversary with Y'all today.
Why? Because 2 years ago today we celebrated our forever day with Isaiah in court, and I'm always trying to celebrate their days each year with a blog post of sorts – here, there, and everywhere.
2 years ago today, the day looked like this: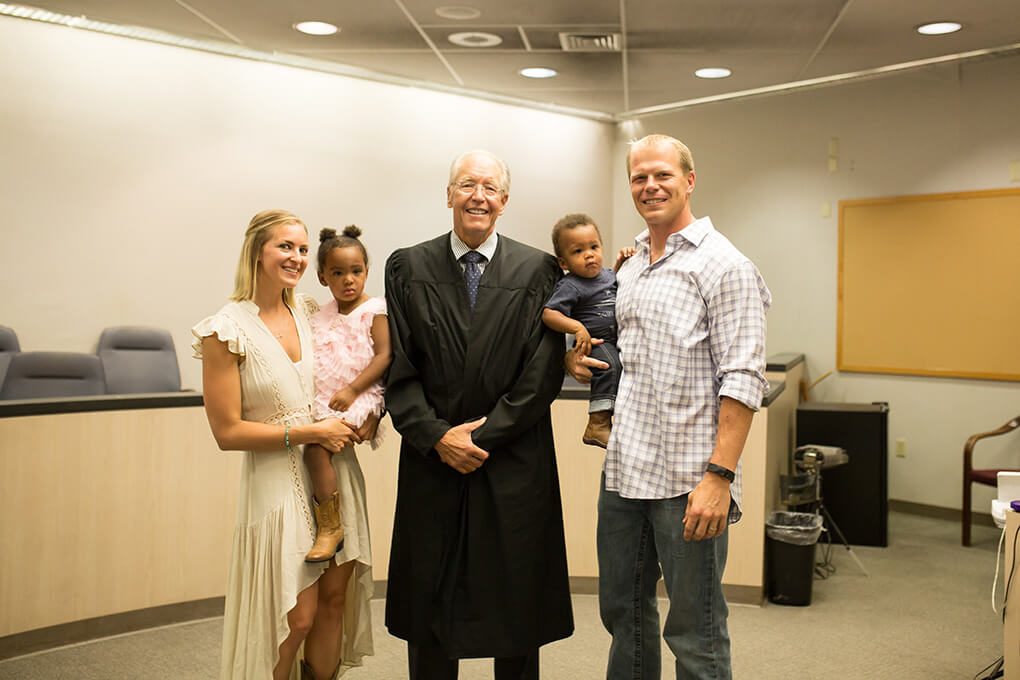 Adopting Isaiah was probably the quickest adoption the state of California had ever done. He was only with us a little over 3 months when we entered court for his Gotcha Day.
But man, those days in court are always some of the best on this Earth. I look at the picture above from that day, and I have so many thoughts. I remember it clear as glass.
8 Ways to Celebrate Gotcha Day Anniversary
Click HERE to save these 8 ways to celebrate Gotcha Day anniversary for later.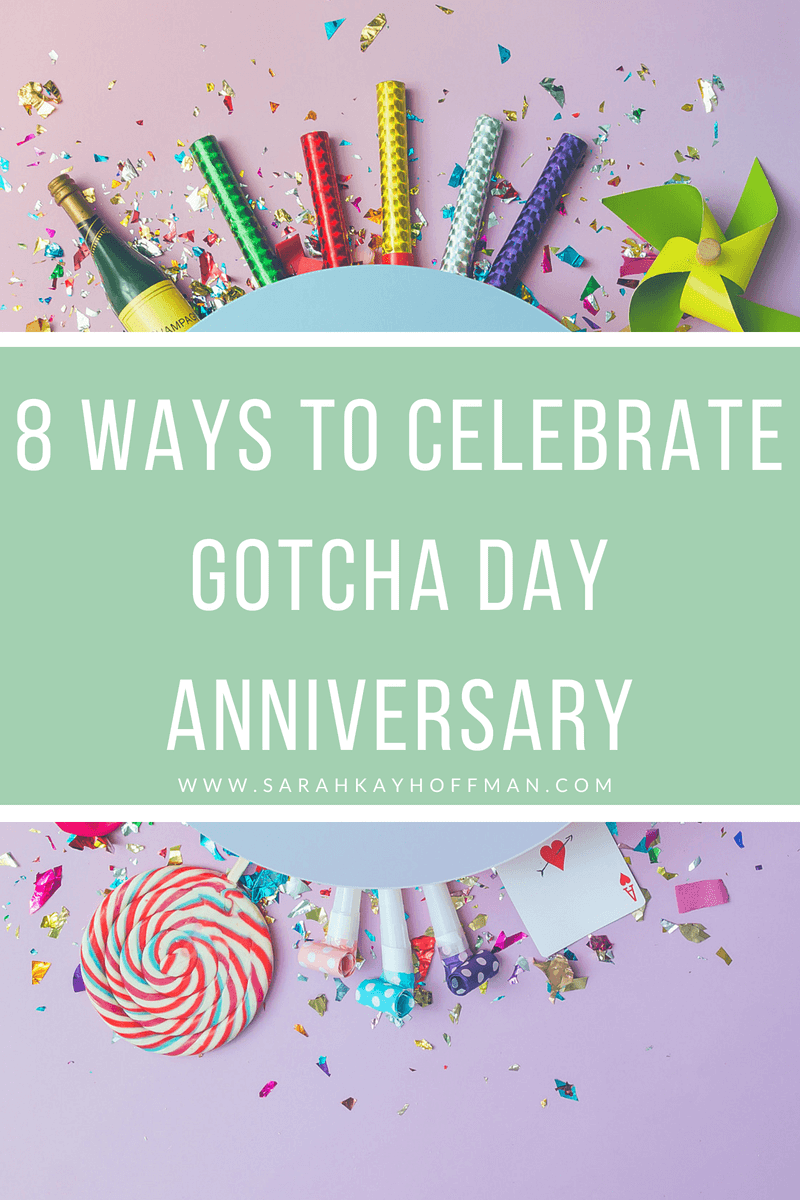 Stories. Tell your child all about his/her story. Pull out the "first days" pictures, books, details about their special day in court (and the pictures to accompany it, if you have them), and any other information you might have.
Celebrate their birth culture. Our children were all adopted in the United States, but many are not. And even though our children were all born in the United States, they are not Caucasian and do have different backgrounds than Ryan and I. Use the day to celebrate them – not just that they became part of your family, but where they also came from
Build new memories. I am the mama who always has a camera nearby and pen and paper just as close because I never want to miss the best moments. But on Gotcha Day, you can make it even more intentional. Document the day, what you did, where you went, what you ate, what you talked about, and anything else so that you are able to see how the years evolve.
Wishes-Come-True. I love this idea! Let your child pick something, anything they want to do for the day, and then make it come true. It is, of course, the play on the idea that their own Gotcha Day was a wish come true for so many people involved in their lives.
One small gift. Each year on their Gotcha Day anniversary, get your child a small gift, one that has true meaning for the day. It could be something from their past, present, or even something for the future.
Plant something. Plant a tree, herb, or other plant on their special day as a symbol of growing together from a single seed.
Buy a new Christmas Ornament. This one you can do for almost anything your family tends to collect….Christmas stockings, postcards, cups/mugs, ornaments, etc. Before the kids, Ryan and I grabbed postcards and ornaments wherever we went. This would be something fun to do now with the kids each year on their Gotcha Days.
Take a picture. And last, but certainly not least, take the best family photo you can. I realize now more than ever how hard it is to get a family photo. But on a day like today it's so important. (Full disclosure: I won't get home until late tonight from traveling, so we will do ours tomorrow or this weekend. But we will do it.)
Do I understand that some people don't want to celebrate Gotcha Day and/or acknowledge it at all for one reason or another? Of course. But I'm not really here to be politically correct. For every household that does not celebrate it, there are a hundred others who do.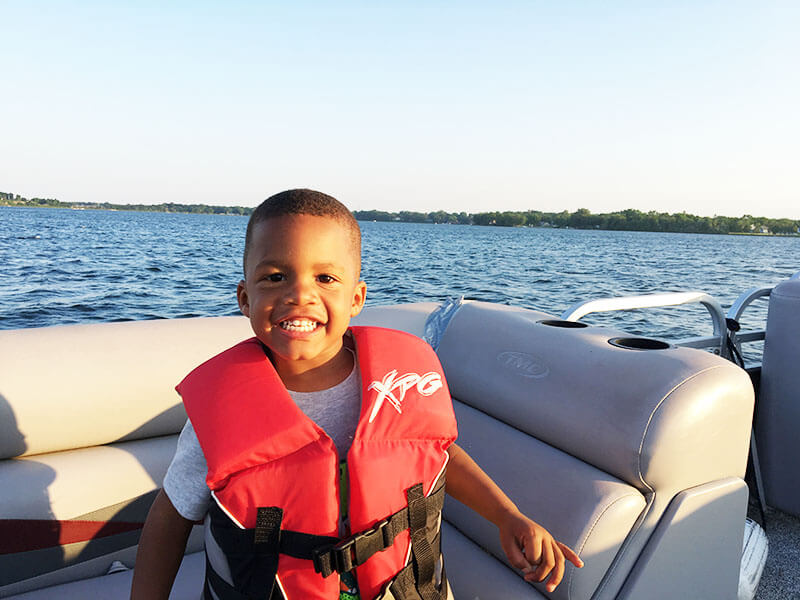 Isaiah made us a family of four, exactly two years ago today. For anyone out there who thinks it's a golden-painted road from beginning to end, I'm here to tell you that it definitely is not.
And yet? Like everything else in my life (I say this with 100% conviction and tears this morning), Isaiah also hold the power of my life mantra….

I'd love to know how you celebrate the Gotcha Day anniversary? Anything special?
p.s. Getting ready to finalize your own adoption and need a Gotcha Day party idea? Check out 16 Gotcha Day Party Ideas.
Sources for ideas: Gotcha Day Celebration Ideas, Ways to Celebrate the Adoption "Gotcha Day," 8 Creative Ways to Celebrate Adoption Besides Gotcha Day,
Xox,
SKH
You will heal. I will help.