Today you are two, Amiya.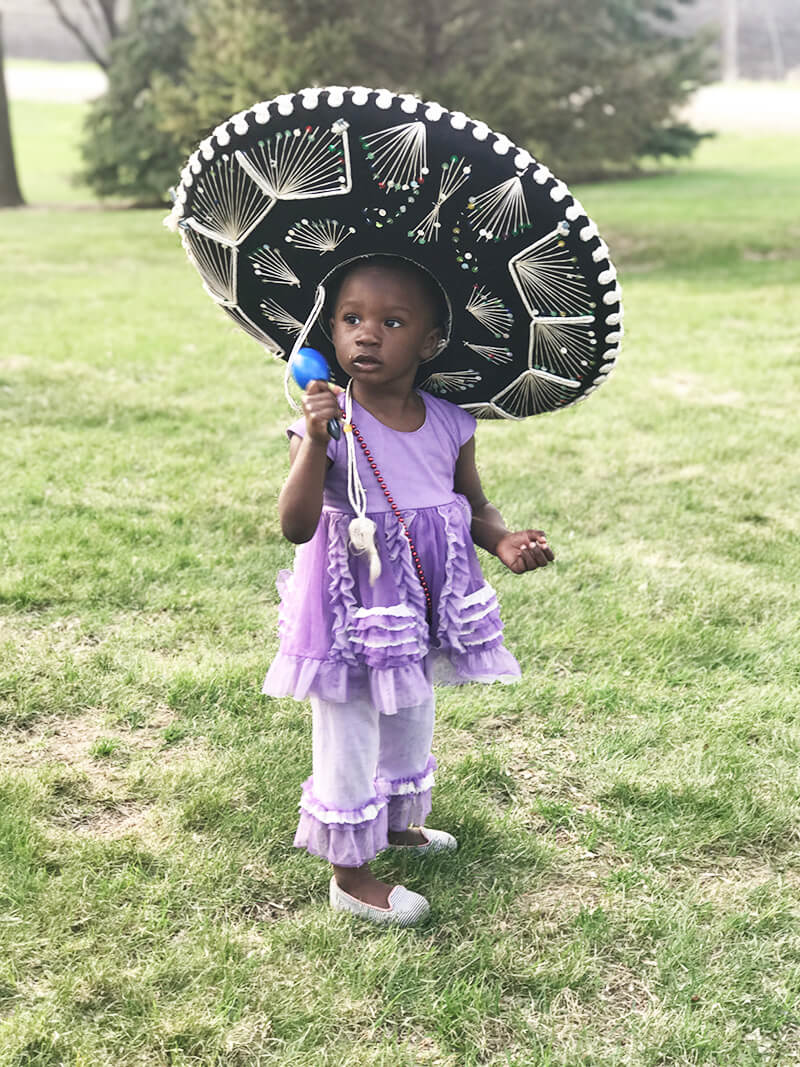 I'll start your birthday letter out the same way I did last year (and probably how I will every single year), by reminding everyone of the age gap between the three of you. Today we now have a 2, 3, and 4-year old in the house. There is something so frightening, yet so cool, about that.
You Are Two, Amiya
Dear Maya,
You have drastically changed this past year. On your first birthday, I let everyone know,
Your first several months here, you rarely made a peep. You have found your voice now, but only when you are hungry, tired, or teething (have I told you yet how much I hate teething?!) do you scream like crazy.
You are now polar opposite of this.
The personality that emerged during this past year is larger than life. Much. Larger. It both drives mama insane, but also gives me all the joy.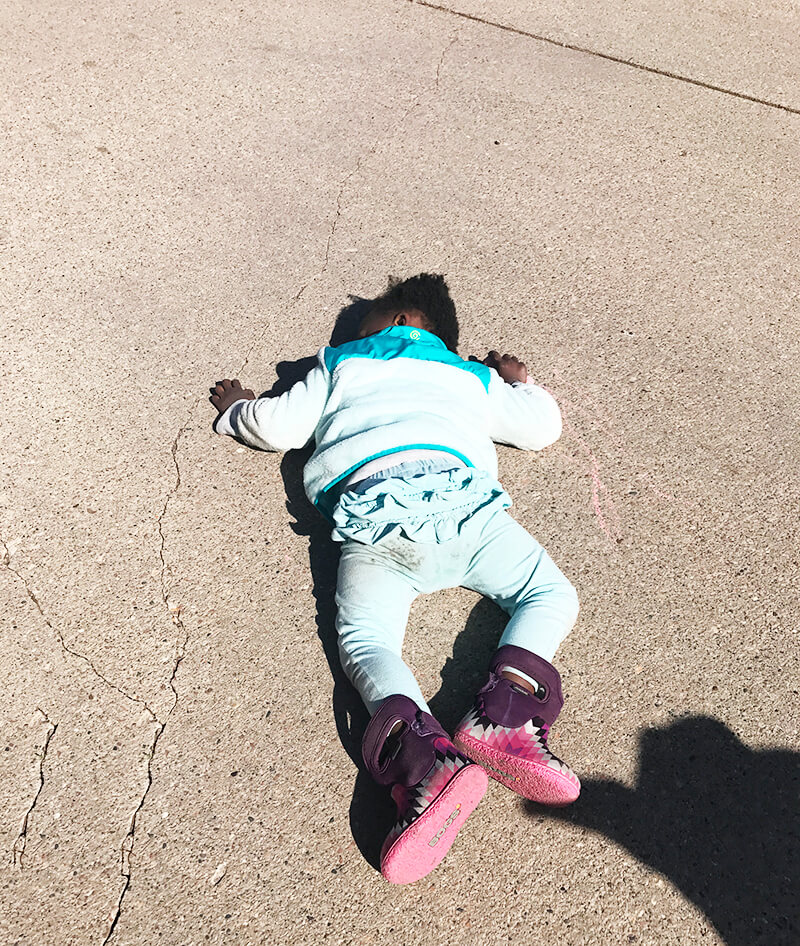 The entire world knows your name now. You made it very clear on Sunday night, right before your second birthday.
There is nothing you do that isn't with 100% force.
You are loud, dynamic, and strong. When you talk, your voice carries for days. When you want something now, you wanted it seventeen minutes ago. And when you get an idea in your head (say, putting on socks and "boots"), you'll stop at nothing to get it done.
Your little mind is still as sharp as we thought it was last year. You're already through with the ABC's, can count past ten (made it to eleven last night with Grandma Nancy), and you pick up on everything. Aunt Kelly works with small children daily and she confirmed that you are a smart cookie.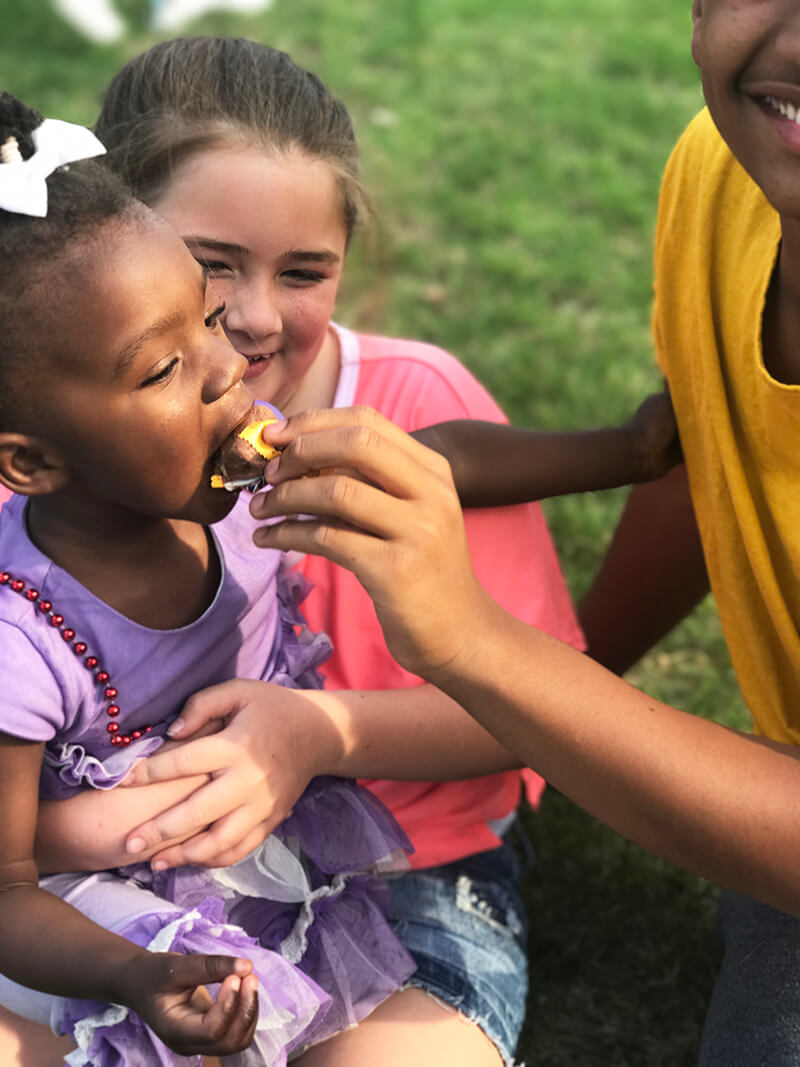 Like your brother and sister, you love music; you love singing and dancing. You would sing anything from Sing all day long or "a dream is a wish your makes." Your voice is deep, and so oftentimes when you sing, I laugh out loud because I'm not sure if you're 2 or 62.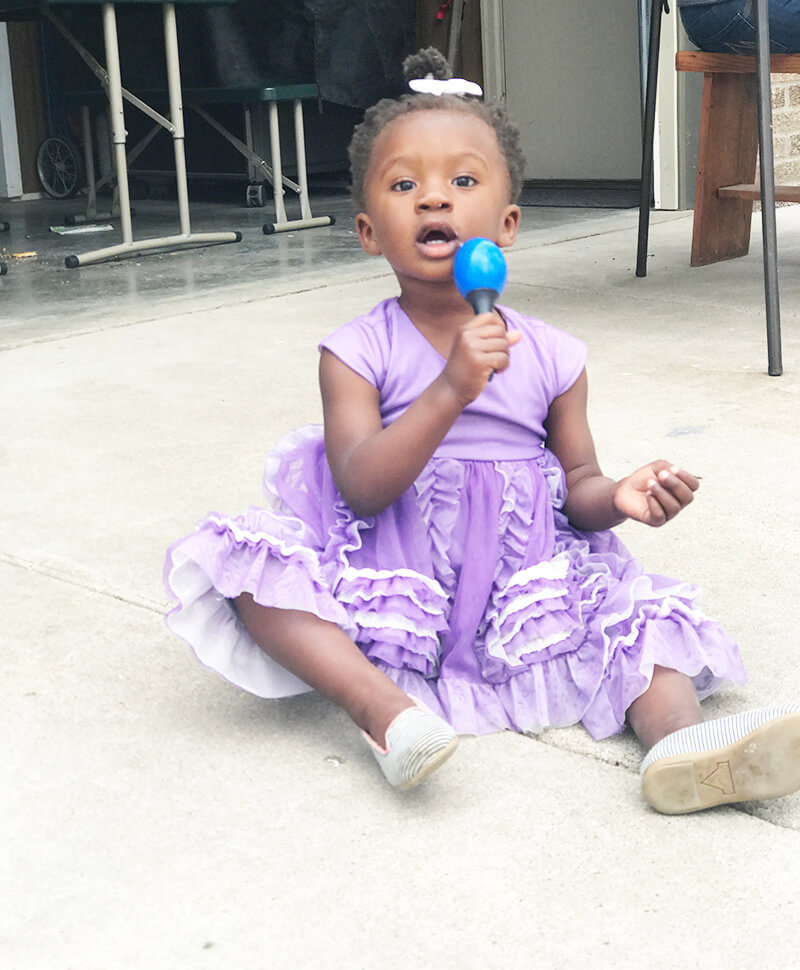 The sass in your attitude has quadrupled this past year, and most days we aren't sure what to do with it. You say, "No," hit, and throw tantrums whenever and however you feel like it.
But oh little Maya, your hugs are the best in the whole world. When you hug, you snuggle in so tight and you never let go. Your feet wrap around my entire body, and oftentimes you'll say, "Awwwwww."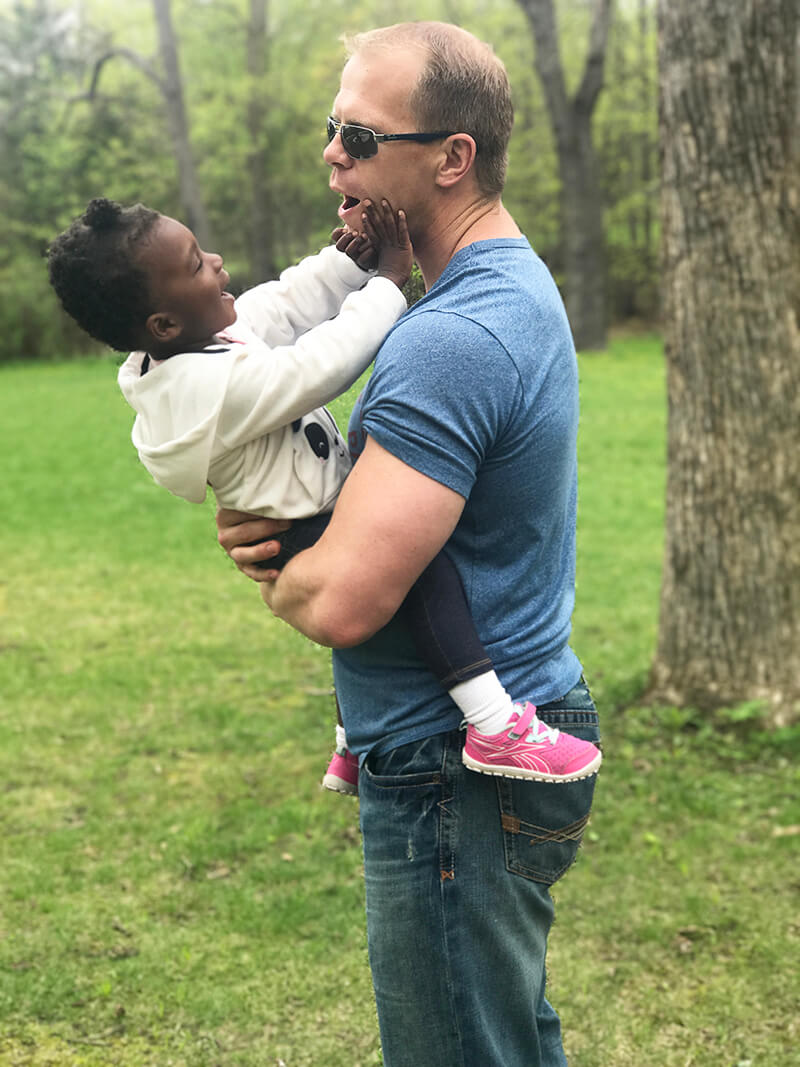 Your energy is insane, and you are still the child that could eat an entire cake, 5 sausage links, and 17 bananas and still have ripped arms and baby abs. I pray you'll always be the girl who couldn't care less about eating all the things and having all the gains.
It was never going to be easy once we welcomed you into our home – having three children, virtually all within a year of each other. But thank God for you, for your life, for your Tummy Mommy, and that we said, "Yes, yes we'll take her." The days with you are often super challenging currently, and I feel perfectly okay in saying that because I know deep down just how worth it they have been.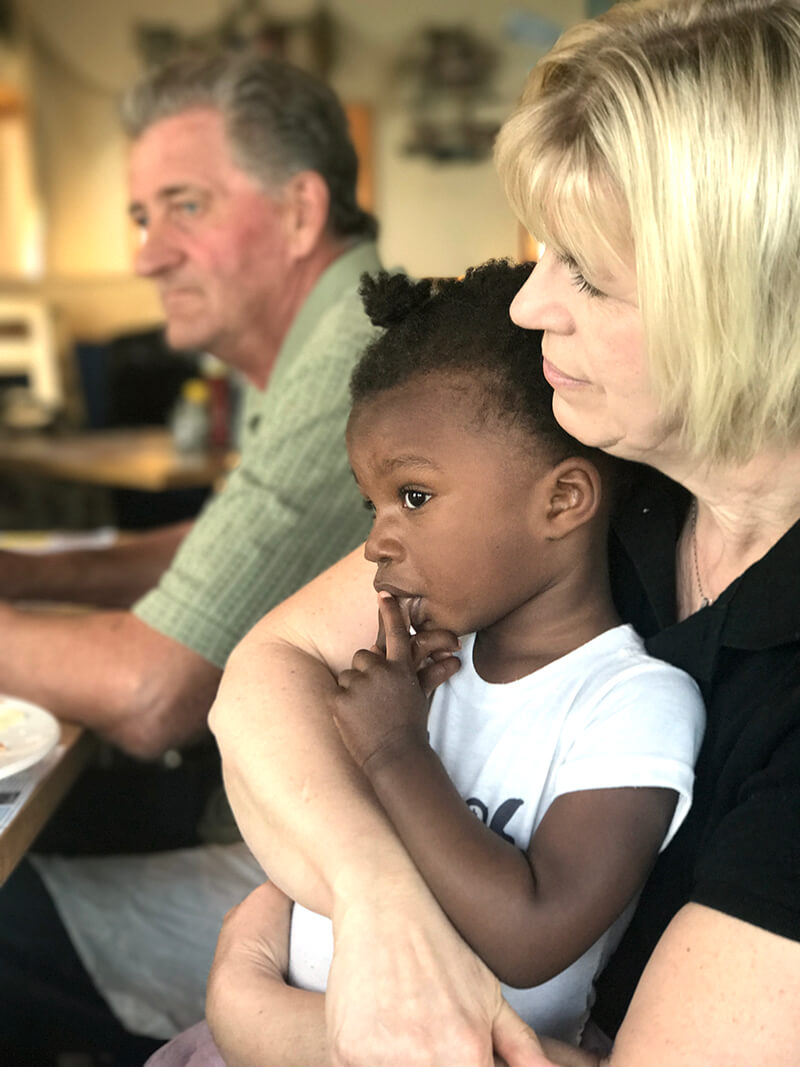 You are the child your daddy and I will, without-a-doubt, hear, "Um….Mr. and Mrs. Hoffman, Maya is in the principles office. Again." 🙂 Kidding. Maybe.
But you are also going to be the child who will stop for nothing to get anything and everything you want out of life. You'll be the one to defend the underdog, and the one who will light up an entire room with your smile.
Your smile is contagious. So contagious.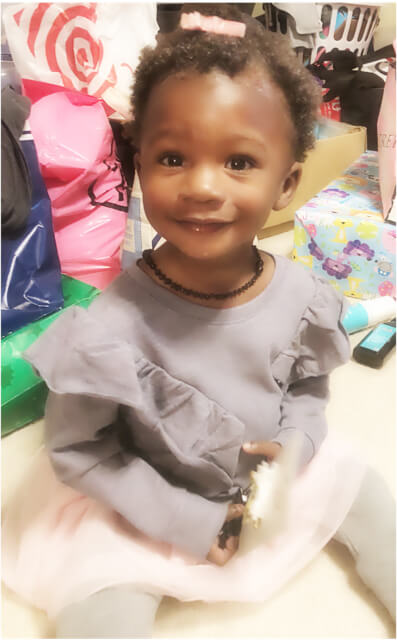 I thank God for the day you were born, and for the day you officially became ours during this past year.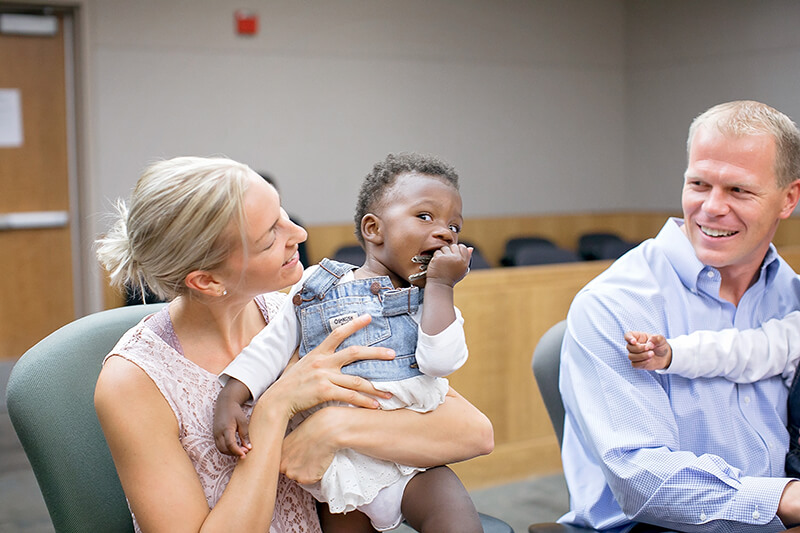 Happy birthday, my sweet Amiya.
One last thing. I shared the video of you watching your girl on Facebook last year in your birthday post. On Monday night, I confirmed that you still love her and dancing with her. "Again!"

Xox,
SKH