I felt a little bit nervous about going to California so soon after moving, but it was a great test of the change.
While in California last week, everyone kept saying things to me like, "Why would you move back to Minnesota?" "California to Minnesota? Shouldn't it be the other way around?" "I can't believe you moved right in the middle of winter!" "What's it like living in such a small town in Southern Minnesota?"
And I won't lie. There were a few moments when I found myself breathing a little deeper outside under the Palm trees in the warm sun. During my runs, I'd feel very nostalgic for that life I used to live, and I wondered if it was even real that I lived in California for 11 years.
Living there now seems like it was a lifetime ago, and quite honestly, that made me feel a sort of sadness.
Test of the Change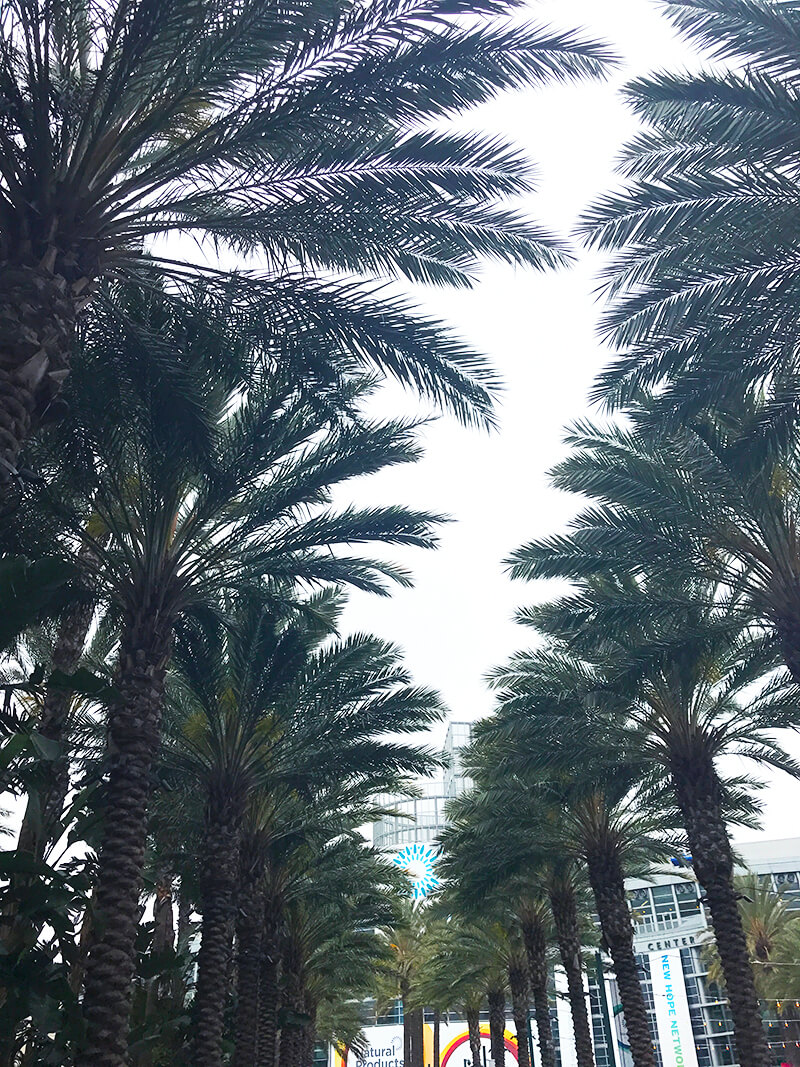 Going back to California this past week was a great test of the change. It tested my thoughts on Minnesota. Did I really love being back in Minnesota? Was Minnesota really everything I'm making it out to be? Or do I truly miss California, which was "home" for years?
I found my answer on the plane ride home yesterday.
I sat next to a woman and her 27-year-old daughter. I was in the middle of them. Our flight left at 6 am, so the woman's daughter was asleep, and the mother and I chatted for quite some time. We talked about many things, but then, of course, about California and Minnesota.
The woman and her daughter were from Madison, Wisconsin and they had just gotten done with a road trip along the coast from Southern to Northern California (a trip we did while we lived in California – a drive that is breathtaking). During their drive along the coast, the woman told me she made the comment to her daughter, "I'm so sorry we raised you in Madison when there is all this beauty out here."
I responded, "Don't feel bad. She can always go to California to live if she wants to experience that. We did for 11 years. And then we went home."
Just before the woman put her headphones on to watch a movie, I leaned over and said, "And for the record, I would never have wanted to be raised anywhere, but the Midwest. It sure is beautiful out here, but there is no place like the Midwest."
And there was my answer – that test of the change answer. The outward beauty of something could and can just never compare to a life much deeper in value and meaning. For me, that life is was back when and is now found in a little town in Southern Minnesota.
Xox,
SKH
If you don't have time to read these posts daily, but don't want to miss them, be sure to follow via Bloglovin' and/or join my personal e-newsletter HERE. I am doing my best to send a once per week email recap of prior week's posts.
These posts will all live under "Wellness+Lifestyle" and also tagged with "101 Days of Blogging." The 101-day series runs from Monday, January 8, 2018, through Wednesday, April 18, 2018.
If there is a topic surrounding change that you would love for me to include in this series, please just CONTACT ME.
Previous 101-Day Change Series Posts
You will heal. I will help.