We have too much stuff, and it's driving me insane.
Whenever a major change occurs in life, there are bits and pieces of life that start to surface and you begin seeing things in a whole new light, for better or worse.
For me, too much stuff has been yet another one of these bits and pieces.
When we lived in California, we moved three times. Each time we moved, our house got bigger. I don't think there is anything wrong with house size.
I love space (I've already written about that love for space HERE). Big, wide, open space.
The problem was that each time it got bigger, naturally more stuff was bought and added.
Making the move back to Minnesota meant a huge reduction in space. We have about 1/3 of the space we had in California, and if you think I'm complaining about that, I'm not. Do you want to know a little secret? There is something super cozy about less, and in fact, sometimes I even enjoy it. What the rental house did for me during just the first month was prove that we have way too much stuff.
Too Much Stuff
Click HERE to save this post for later.
Last week, I saw one of my besties do an Instagram story that she was participating in the 40 bags in 40 days decluttering challenge. I didn't know it was called that then, but I sent her a text to inquire. She told me the official name and I looked it up immediately. Duh, surely I needed another challenge on my plate 🙂
Directly from their website, below is a snippet of the challenge.
40 bags in 40 days is a forty day period (coinciding with the 40 days of Lent) where you declutter one area a day. The goal is one bag a day, however you can have more or less. The 2018 Challenge starts February 14 and goes to March 31. Millions of people have read about #40Bagsin40Days and 2018 will be my 8th year hosting the challenge.

Going through our whole home once a year has helped us live a simple life. My husband and I have six young children and after 40 Bags last year, downsized our home by one half to be closer to work and family. The more we have simplified our life, the better it gets. I like how 40 Bags in 40 Days gives my home a refresh. I can see what's working (and what's not working), and look at our "stuff" in a new light.
She nailed it, "The more we have simplified our life, the better it gets."
I thought about those words and about the challenge last night. What if I did the challenge in this house, and then we moved into our new house with space galore? What is that saying about the desire to minimize while ultimately maximizing?
I reverted back to my love and appreciation for space and separated space + stuff because they don't have to go hand-in-hand and, in fact, should not go hand-in-hand.
I remembered something from a night Ryan, Samarah, and I spent in California when later I'd write about it via, "The More You Take Away the Better it Becomes."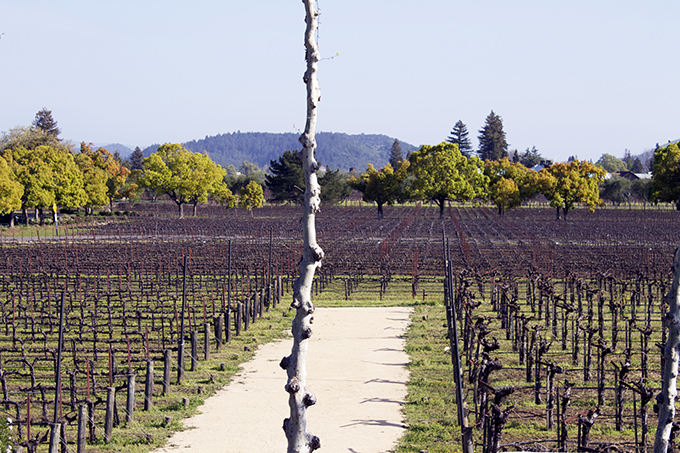 Long before now, I craved space, not stuff.
So now, during this life change, it's time to go through another period of decluttering.
40 Bags in 40 Days
Clearly, I missed the Lent challenge this year. But it doesn't matter, the concept stays the same no matter when you do it.
When we moved into the rental house, probably half of our stuff went to storage, so I am unable to do a full challenge anyways. That said, this gives me the opportunity to do the challenge two times in one year. (I know, I know, slow down, you're achieving far too much. Trust me, my husband is going to love this post.)
I am starting the first challenge on Monday, March 12 (saying it here to keep me accountable!). Some days I'll need to do more than one bag, as I'm traveling a lot for work now, but 40 bags will be done in 40 days.
Once we move into our new house and all the "too much stuff" from storage arrives, I'll immediately do it again. This should be sometime between October and December. (I'm still holding out telling you about our new house for when the time is right. I am so excited about it – we are so excited about it!)
Do you have too much stuff? Have you ever done a challenge like this?
Xox,
SKH
If you don't have time to read these posts daily, but don't want to miss them, be sure to follow via Bloglovin' and/or join my personal e-newsletter HERE. I am doing my best to send a once per week email recap of prior week's posts.
These posts will all live under "Wellness+Lifestyle" and also tagged with "101 Days of Blogging." The 101-day series runs from Monday, January 8, 2018, through Wednesday, April 18, 2018.
If there is a topic surrounding change that you would love for me to include in this series, please just CONTACT ME.
Previous 101-Day Change Series Posts
You will heal. I will help.