Pain is not weakness leaving the body, and I completely, 1,000% loathe that saying, "Pain is weakness leaving the body."
The strongest, hardest-working man I have ever known is my Father.
Until this whole Cancer thing came about, I didn't know that in his life – his whole life, he had not taken more than a couple Advil at a time.
I saw him in pain each summer after working in the heat (he's a mason) and being completely depleted of electrolytes and dehydrated.
Until now, my dad rarely went to the doctor because when he was sick or in any kind of pain, he just dealt with it.
All day, every day, for as far back as I can remember, my dad has worked hard each day – physical labor, with barely a peep out of him on the complaint train.
If you want my honest opinion, it's one of his greatest strengths, but also a weakness.
Pain is Not Weakness Leaving the Body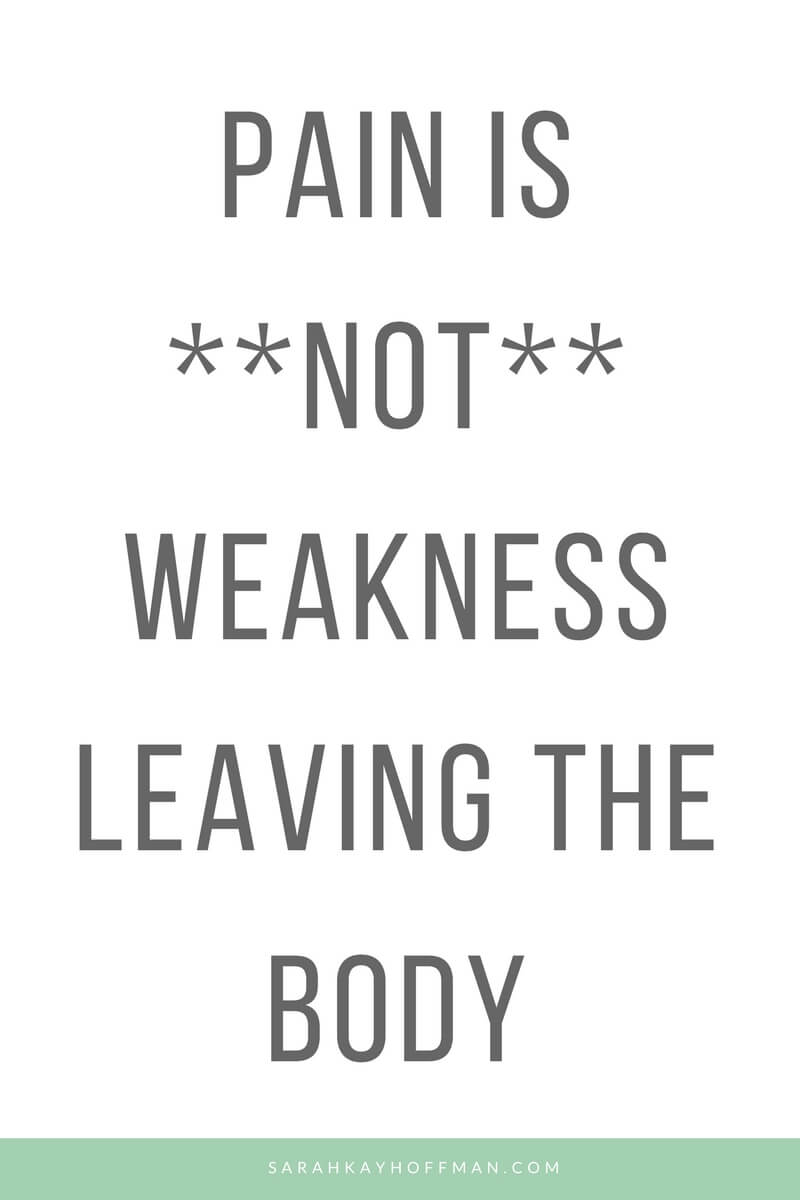 I was working out one day early in January. It was a hard workout, and I almost threw up. While in the thick of it, I heard that phrase run through my thoughts, "Pain is weakness leaving the body."
I told my mind to shut up because that was the dumbest saying ever associated with fitness. It was painful, not weak.
Shortly after that day, I spent a day at the VA with my mom and dad. It was the day in January when my dad was supposed to start chemo, but couldn't due to dehydration. The first thing they had to do that day was to hook him up to an IV to get him hydrated. The problem was that they couldn't find any veins. I sat with him in the room for about 4 rounds of them poking and prodding his arm with a long needle for several minutes at a time.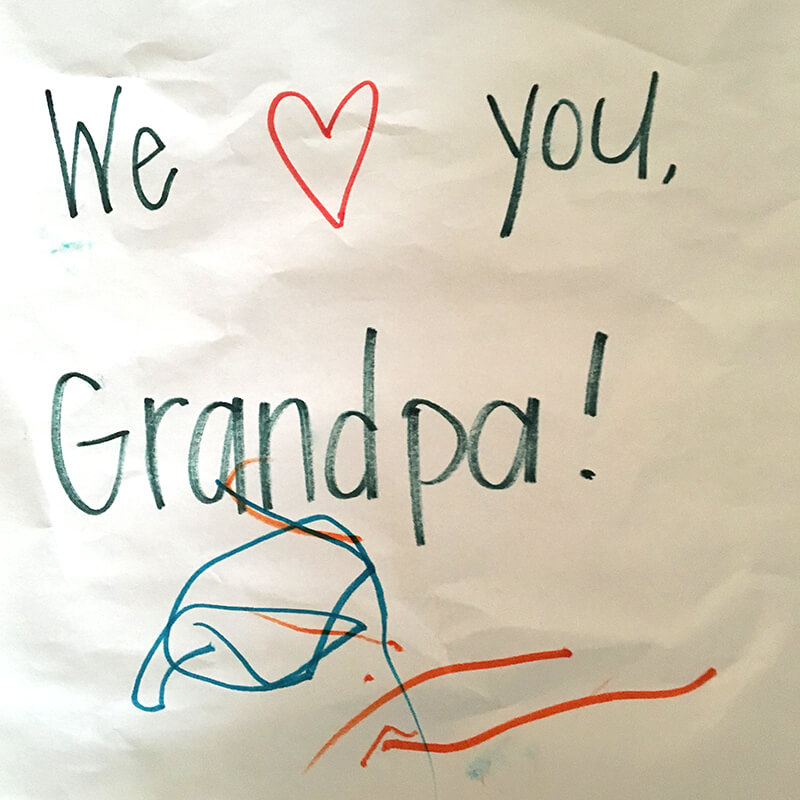 The look on his face was one filled with pure pain. I could hardly stand to watch it because it looked excruciatingly painful. The Ultrasound team had to be called in, and ultimately a vein was found, but the experience prior to was miserable.
I started thinking more about that awful line about pain and weakness, and now I knew for sure how horrible it really is.
It wasn't weakness leaving my dad's body. It was just simply pain.
The idea of connecting pain and weakness, or even pain and strength, is an odd correlation.
The pain inflicted on my dad throughout this whole journey has nothing to do with any weakness being omitted from his body. There is no weakness in my dad.
Round Two Chemo
Today Dad starts his second round of chemo. Based on the first round, we know that the first several days are not good. I have zero clues about how Dad really feels because, no matter what, even at his worst, he rarely says a thing or complains.
He is incredible, and I mean that in every way possible!
On Friday of last week (last week was his chemo "off" week), this was a 2-second conversation I had with him,
Gotta keep out of the house today. – Dad

You're not tired? – Me

Not on my good week. I gotta do shit. – Dad
He helped my uncle, went with Ryan to the dump, played cards with us on Saturday night, and even went to 8 am mass on Sunday.
And today that all changes again.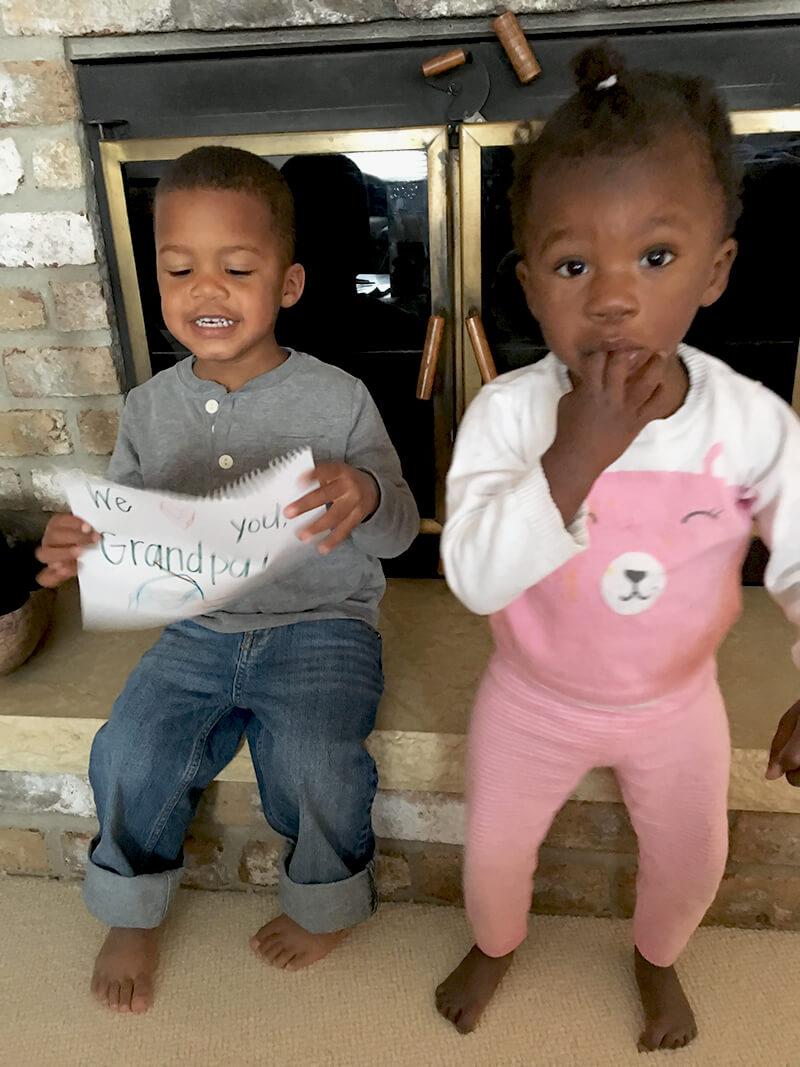 The IV will go in, and chemo will continue for the next two weeks.
Pain, but absolutely not weakness.
p.s. Amelia Boone also agrees with these thoughts.
p.s.s. Pictures + colorings compliments of Katie. She's the best.
Xox,
SKH
If you don't have time to read these posts daily, but don't want to miss them, be sure to follow via Bloglovin' and/or join my personal e-newsletter HERE. I am doing my best to send a once per week email recap of prior week's posts.
These posts will all live under "Wellness+Lifestyle" and also tagged with "101 Days of Blogging." The 101-day series runs from Monday, January 8, 2018, through Wednesday, April 18, 2018.
If there is a topic surrounding change that you would love for me to include in this series, please just CONTACT ME.
Previous 101-Day Change Series Posts
You will heal. I will help.