I'm back with the Tribe and dang it feels good.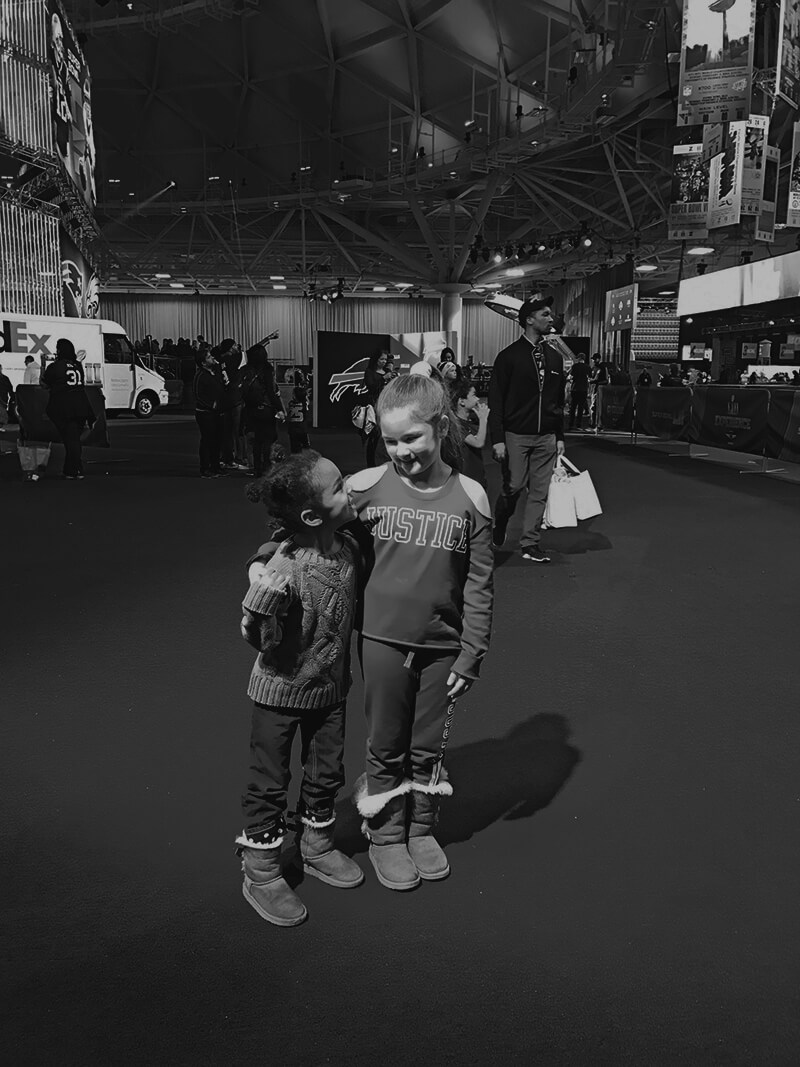 The night before I moved from Minnesota to California 11 years ago, I had dinner at the Boat House (a local restaurant on the lake) with my mom and dad, brother, Godparents, cousin, and a couple more family members.
I remember feeling sad the whole dinner.
Here I was….not even back in Minnesota a year, and now suddenly up and moving back there – only this time I knew it would be for the long haul (at least 5 years), and things just wouldn't be the same (you know, like easy family dinners together).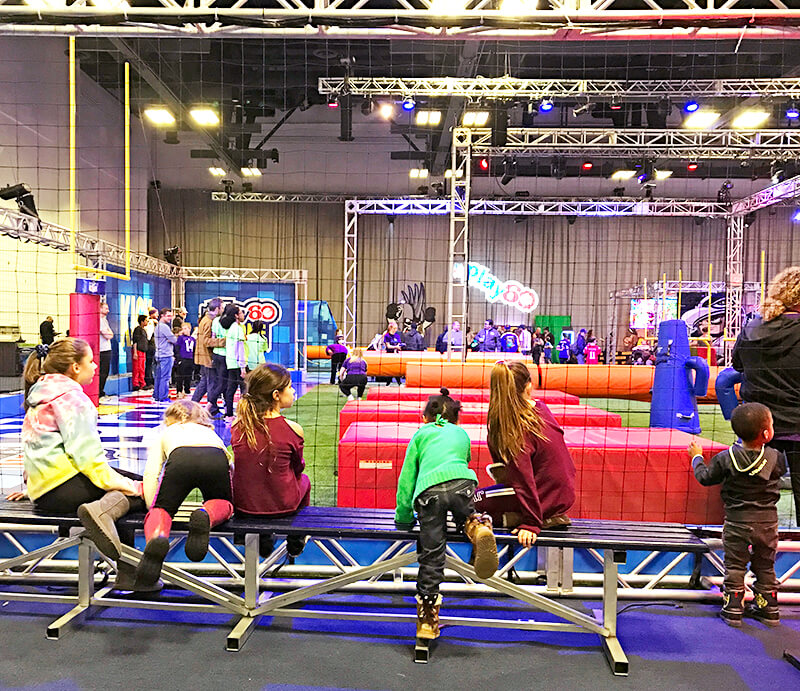 I have never forgotten that night and the feelings that accompanied that night.
As we were walking out and approaching the end of the ramp (if you live around here, you know where I'm talking about), my cousin hugged me tightly, cried, and before saying goodbye simply said…."But I'm going to miss you so much."
Shortly before hopping that flight back to Minnesota this past December, I sent a text to my cousin and said,
I'm SO sad to leave my house, the trails, mountains and Palm trees, but realizing it's really nothing compared to everything else.
Those first few days after I left, I felt that deep sadness.
But every day since I've only felt the "realizing it's really nothing compared to everything else."
Back with the Tribe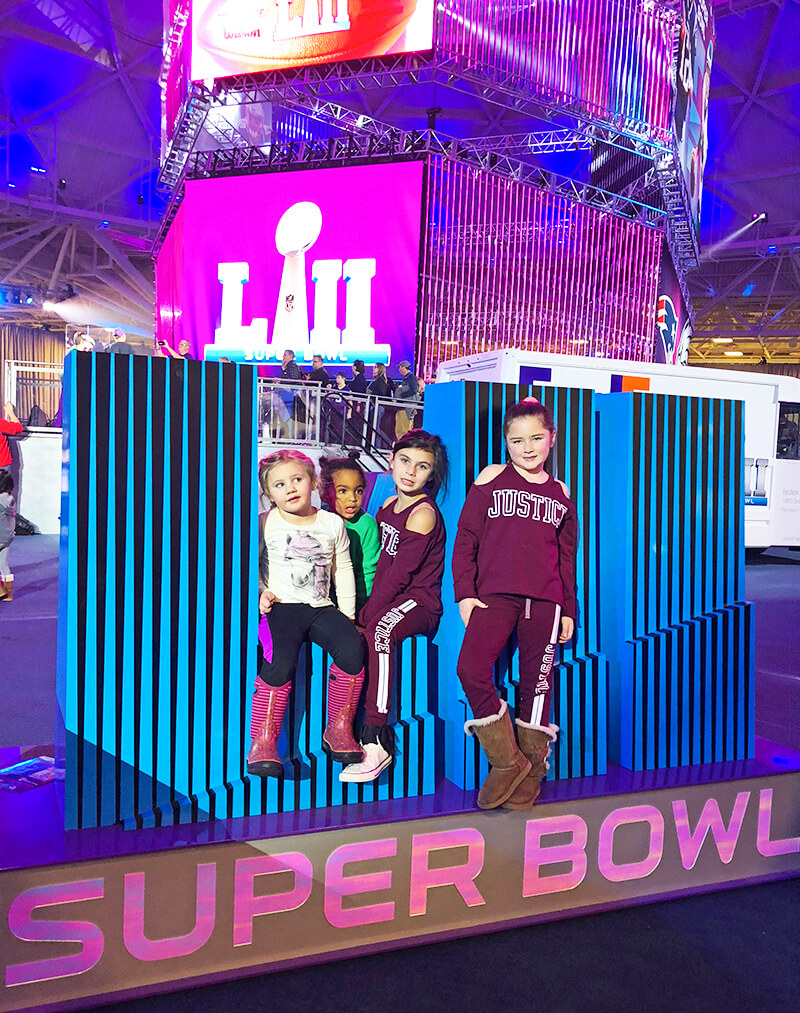 It's been a loooooooong month on the illness train at our house. I'm not used to this at all because the kids were hardly ever sick in California, and they have been so sick here. Last week was the culmination for Amiya, and because I didn't want to be alone all weekend, I asked my cousin if we could still do our planned "NFL Experience" weekend with the kids. She, of course, said, "yes" (also because all kids were on antibiotics by the end of last week).
Anyways, Friday night before bed, Samarah was super warm again. Her temperature was around 100. And that night, I felt awful as well. My throat was on fire, and I just felt miserable all around.
When we woke up on Saturday morning, Samarah was a little furnace, and I was concerned I had gotten strep from the kids. So Samarah and I went to the doctor. My strep test came back negative and Samarah's temp spiked to over 102, so they tested her for influenza. Negative.
Viruses for both of us, and with the combination of Tylenol and Ibuprofen, we made it through the weekend (Samarah is still spiking here and there – scaring me half to death).
But here's the thing. We stayed at my cousin's all weekend, and the house was full. Ba Ngaoi came to help, and some of my other older cousins as well. And there were 7-10 kids there at all times. (I'm not kidding when I say full and that I come from a huge extended family!)
There was never a moment when I felt the way I so often did in California…..doing Motherhood in a siloh. In California, I didn't feel a strong tribe, and I'm not even talking about the Motherhood Tribe everyone talks about.
I'm talking about just a Tribe of people who get you – who really, truly, 1,000% get you.
This has nothing to do with California, and everything to do with Minnesota because that Tribe – those people – they would only ever be found in Minnesota because that huge extended family I'm referring to will never leave this state.
Here's the thing, mama's everywhere are always trying to find their Tribe. Some claim there is no such thing as the Motherhood Tribe. Articles like, "To the Mom without a Village" are frequently written.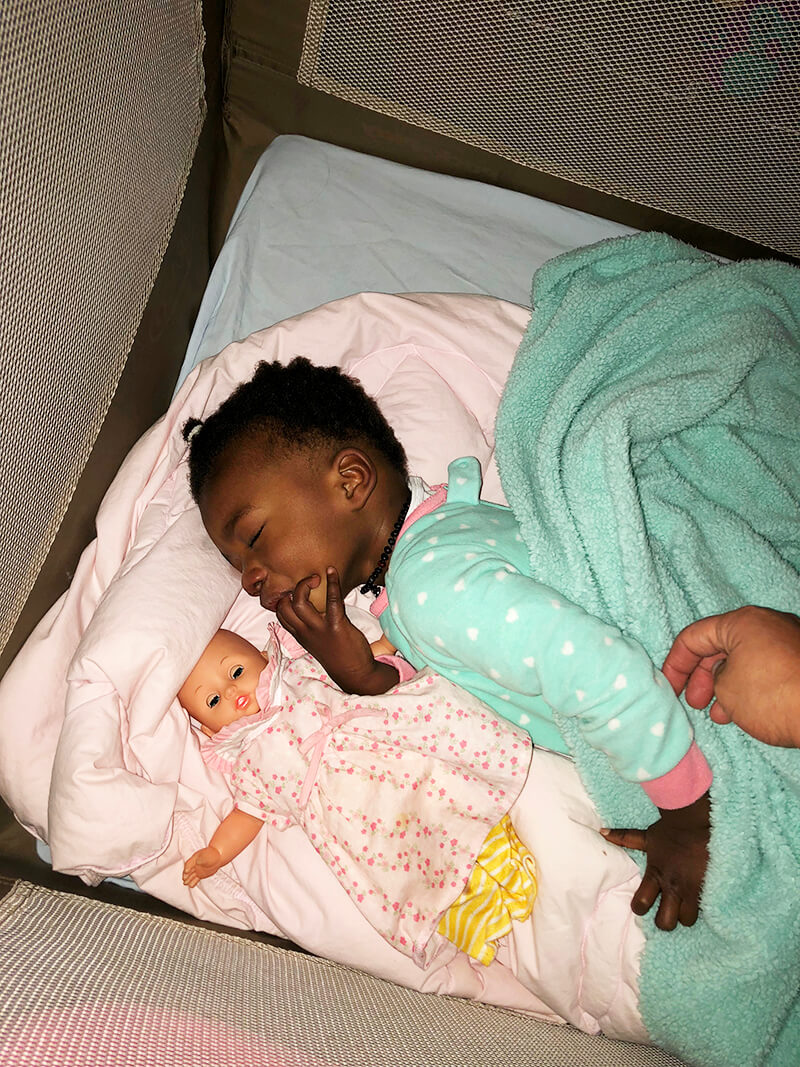 I both agree and disagree with those ideas. Probably because I've been on both sides – all within the past few months.
What I learned is that the Motherhood Tribe probably looks vastly different for me than it does most. I don't have a circle of 30 women who are my age with children my age that lean and me and I on them.
I do have a group of friends who are that, but when I think of this Tribe – the one that I have zero clue how I lived the past 4+ years without (once becoming a mama), I think of family far above and beyond anything else.
And honestly? Being back with the Tribe is totally incredible.
I will never, for a day in my life, take being back in Minnesota with all of them, for granted.
p.s. BaNgoai dancing with Isaiah this past weekend.
Xox,
SKH
If you don't have time to read these posts daily, but don't want to miss them, be sure to follow via Bloglovin' and/or join my personal e-newsletter HERE. I am doing my best to send a once per week email recap of prior week's posts.
These posts will all live under "Wellness+Lifestyle" and also tagged with "101 Days of Blogging." The 101-day series runs from Monday, January 8, 2018, through Wednesday, April 18, 2018.
If there is a topic surrounding change that you would love for me to include in this series, please just CONTACT ME.
Previous 101-Day Change Series Posts
You will heal. I will help.