The Sunday Reflections post today revolves around the nudge to connect.
Since moving, Sundays have become such awesome days (except for the fact that we still haven't found a church – and that is killing me). I told you last Sunday, but the weekends are now a time for less work and more personal downtime.
This weekend and today are no exception.
Yesterday morning, Samarah and I went on a little "hunt" with my brother JJ, and then she and I headed to a nearby town to get groceries. Guys – our fridge is finally filling up again, after a month of being back, with all the things we are used to eating on a day-to-day basis.
In the afternoon, Ryan took Samarah to run errands and grab more things from his parent's house that we had forgotten. Meanwhile, the babies napped, and my mom came over to help me work on the house a little more. My friend Meg came over late afternoon to see if Samarah could go with them (she has a daughter Sam's age and a son in between Maya and Isaiah) to her niece's hockey game. Samarah went with, and by the time she came home it was dinner and bed for all three of them. Sleeping – all of them – at 8pm. Ryan and I were totally winning yesterday.
I'm telling you – what I have just described never, ever could have happened a month ago prior to the move.
Anyways, today is Sunday and I'm spending time writing, placing some online orders (Beautycounter, Thrive, and Amazon), getting a workout in (the treadmill + set of dumbbells did find their way to the rental!), working on the house a little more, and then Ryan and I are taking the kids to my cousin's to hang out for awhile (and have Ba Ngaio's spring rolls!) and just enjoy Sunday while saying a little prayer for our beloved Vikings!
And that's it for today – no real "work" or focused blog post about life or health or anything, just another Sunday Reflection, as I promised I'd do last week,
I decided to just share something from a reader each Sunday during the series that is a reflection of the hard work I'm putting into producing and sharing.
Today's Email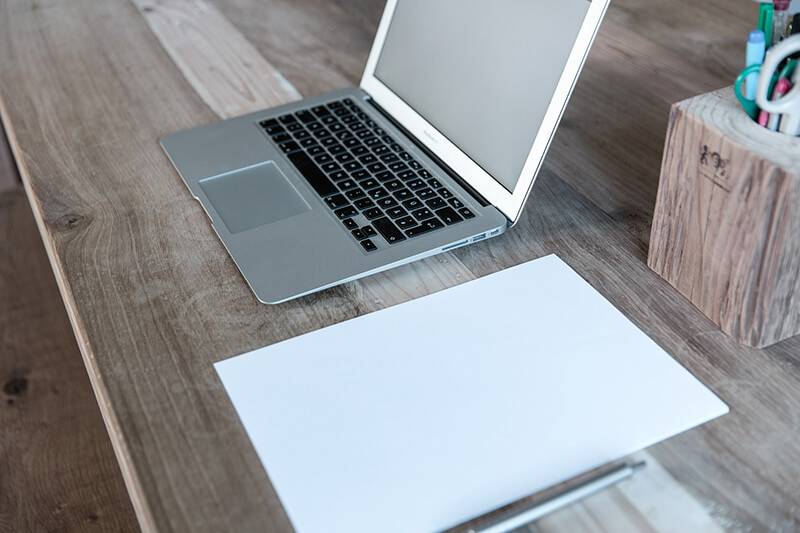 What I'm sharing with you today is an email I received this past week. I've read it a few times now and each time I do, I have a new thought. There is one thought, though, that stays in my mind more than anything. In the email she said,
So I am reaching out because I feel a nudge to connect, as I realize we actually, now have so much in common.
I am going to share her email with you (with names and other personal things changed, of course), but I can't help but continue coming back to the idea that she and I, you and me, all of us…..we are not really all that different.
People reach out to me a lot, and the first thing many say is, "I didn't know how to approach you…." or "I wasn't sure if you'd even read this or care to hear from someone like me, but…."
Listen – I wish I could pass along the responses I send to every single person who has ever emailed or messaged me something like the below because there has never been a time when I have not responded with complete gratitude.
You hear from me all the time, currently 7 days a week, but there are thousands of you and I don't know your stories. If I did, I can assure you they would make me smile.
I hope you enjoy her email to me, and my hope is that this email is your nudge to connect with me, too.
The Nudge to Connect
Hi Sarah,

I think if you saw me, you would recognize me. I live in xyz, and we once had the opportunity to meet at the Tracy Farmer's Market. We chatted about connecting over food, but it was never really my thing…. Later, I learned that we both attended Southwinds Church, that you were from Minnesota, and Peter and I even sat behind you when you dedicated Samarah, Isaiah, and Amiya. We were geographically and proximally so close, and even though I knew we were meant to eventually connect, the time never felt right.

I knew you had your blog, and not being a natural food foodie, honestly, I partly read the blog and mostly enjoyed your family posts…while always wondering when/how we would connect. Well, when you posted about your dad's cancer, something in my heart moved. Then you posted about your intent to move and then your move home to MN, and the full-on shift occurred. So I am reaching out because I feel a nudge to connect, as I realize we actually, now have so much in common.

A little of my background for you…

Your family posts have always been fun because I have two adult stepchildren in their 30's who were 5 (Ben) and 7 (Molly) when I met them. And Peter and I have an 18-year-old son, Josh (who Isaiah reminded me of at the day of his dedication. Little boys are crazy busy and amazing, but don't think that the girls will give you a minute of rest either, they are just different! ???? And viva la difference!! – I've always said that boys change their moms, and girls change their dads), and a 12 ½ "I'm a tween, Mom!" daughter named Carrie.

The story of Peter and me begins in 1992 when we married (actually earlier, but, well, you get it), in Pleasanton. In those early years, we lived in Fremont, and in 1996 we felt we needed to move out of California. We wanted a better place to raise a family, we took on the adventure and moved to Maple Grove, MN. We had made a pact that we wouldn't buy a home for a year until we became more familiar with the Twin Cities. We stayed in Maple Grove, and, in fact, 14 months later we moved one exit south to Bass Lake Road and stayed until 2004. Josh was born there, in Robbinsdale. He was 4 (like Samarah) when life shifted. Without boring you with all of the details, we decided we needed to be closer to family. Peter's family was in Washington state, my family Pleasanton (the town I grew up in). We came back home to the Bay Area. We arrived July 1, 2004. Carrie was born June 11, 2005, in San Ramon, and at that same time, Molly was living in San Francisco, and Ben had 2 years at the U of M, Twin Cities, left. And, Josh was just finishing his kindergarten year of school. A lot happened in that year and has happened since then….

But, honestly, through reading your posts and "watching" you make the reverse, inverse trip that we did has brought a smile to my face, and amazed me at how very similar our life journeys have become! I understand the importance of family…that is what brought us back and keeps us here. And tax free clothes and shoes doesn't hurt one bit! Truth be told, I NEVER got over it. I always braced for the tax the whole 8 years that I lived there and was ALWAYS delighted! Your Dad's cancer diagnosis touched me, because my brother was diagnosed with leukemia back in late April. My father turned 80 in July and my mom is 77. They caught this flu and it turned to pneumonia for both of them. I savor every day, enjoy every smile and laugh with my children, every moment with my parents and am amazed at my brother's progress. And I know that this is what the Lord brought me back to, and I know that it is all His purpose. In fact, our story is not sad. My parents are getting over the flu. It's a nasty one this year, (I am just turning a corner after 3 full weeks) and though we hit some hiccups, my brother's chemo is working. He looks good and he is back to himself! ….This is my story today. I don't know what the next month, year and decade will hold for me, but I know the Lord has us all in His hand, and I live in that. Ryan will make it back (our transition back to CA was similar, but again in reverse….Mark travelled ahead to CA while I stayed with the boys to wrap up the house)! Yours, Ryan's and the kids' bodies, and psyches, will need time to adjust to everything. It took us a year to adjust and acclimate to everything when we went to MN and again when we came back to CA. But rest assured that you all will acclimate, and in 5 years time, this one year will be a blink!

I will stop here because I am aware that I can easily overwhelm… I am obviously not afraid to write. I have loads of MN stories, I have loads of CA stories, I have tons of Josh and Carrie and Ben in MN and Ben and Molly stories. I had a fantastic, corporate career in MN, that I walked away from. My children are my purpose and the family that Peter and I built hold my greatest blessings. Not all of life is always good, but, God is always good and my life reflects that. Please know that, no matter whether the time is right for you to connect back with me or not, I will continue to periodically read your posts. I am enjoying your 101 blog fest. And I am especially enjoying hearing about Minnetonka, Waseca, Target back in MN (it is different) and Caribou Coffee. It all brings back good, sweet memories. And if you want to connect, and continue sharing journeys beyond the post, please feel free to connect with me. Obviously we can no longer connect at Barista's, but maybe you can get a Caribou, I will get a Peet's, and we can build a long distance relationship, …if the time is finally right for both of us.

Take care, Sarah. I love that you touch so many in so many ways. Keep going!!

A California Friend,
Xyz
Have a beautiful Sunday!
p.s. Yes, dear California friend, I'd love to build a long distance friendship. It's one of the greatest joys my blog has given to me! xox
Xox,
SKH
If you don't have time to read these posts daily, but don't want to miss them, be sure to follow via Bloglovin' and/or join my personal e-newsletter HERE. I am doing my best to send a once per week email recap of prior week's posts.
These posts will all live under "Wellness+Lifestyle" and also tagged with "101 Days of Blogging." The 101-day series runs from Monday, January 8, 2018, through Wednesday, April 18, 2018.
If there is a topic surrounding change that you would love for me to include in this series, please just CONTACT ME.
Previous 101-Day Change Series Posts
You will heal. I will help.