Do you know what Thirsty Thursday is? No, like do you know what Thirsty Thursday really is?
According to the Urban Dictionary, "A term normally found on college campuses, the title became popular when many people did not have early morning classes on Fridays, allowing them to drink and party on Thursday night."
And we all know that the Urban Dictionary is super legit because those things really happen on college campuses. At least I heard they do. From friends – friends who participated in Thirsty Thursday back in the day. Not me. I was at home, studying, obviously. 🙂
Well yesterday, by all means, should have been deemed Thirsty Thursday for Ryan and me. I got done writing Chaos is a Temporary State, and we entered a day filled with complete mayhem.
Here is how the day went.
Thirsty Thursday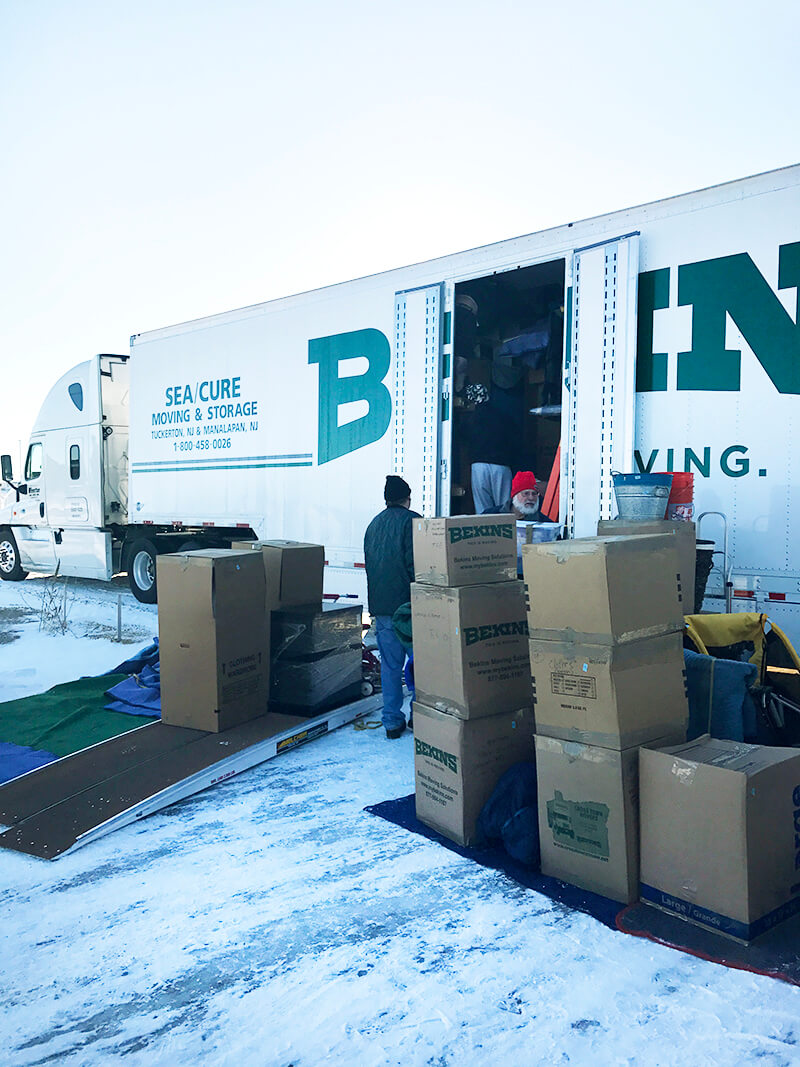 I worked for a while, as in a very short while.
Ryan sent me a text at 8:53 am, "They are at the storage facility….didn't realize it until I showed up, so I'll be here for a bit." (And by "they," he meant the moving company.)
I had my MIL drop me off where he was at, in case he had questions about whether items should stay in storage or be loaded back on the truck to go to our rental house.
It took a lot longer than we thought/should have because when they loaded the truck in California, they didn't pay any attention to the fact that there would be 2 stops and thus just threw everything in altogether. (By the way, they were also super careless, and one of my farm table end tables broke. Lovely.)
Some after noon, Ryan went to the rental house to meet the truck and unload the rest of our stuff.
I took Samarah to the doctor because her condition had not improved at all. My cousin sent me a text, "You should send me a pic of Sam's rash….does it feel at all rough? Are you sure it isn't strep? She is prime age for that and it sounds like a form of strep."
Got into the doctor quickly. (And by the way, love this little clinic in this small town. I see familiar, friendly faces, people smile, and rather than being a complete chore, it's such a simple process. One woman even peeked her head out from behind her desk when she saw us come in, "I follow your blog." Made me smile. She's incredibly sweet – always is whenever I've been into the clinic in the past.)
Samarah was weighed and checked out, then had to have a throat culture three times because it was so difficult for her. On the third time she coughed so much she almost threw up and cried. She was miserable. By the time the doctor came back in, the news was clear, "Strep." (My cousin is the best.)

I brought Samarah home, went to the pharmacy for her antibiotic, and on my way back, received a text from my nanny, "Isaiah is at 101.1."
Awesome. Can't make this stuff up.
My nanny got Isaiah ready, and as soon as I got home, I loaded him into the car, turned around, and headed right back to the doctor.
When we got to the clinic, all I could do was laugh about it all. "The good news," the woman at the front said, "is that now all your children are fully registered in our system here so you won't have to go through this anymore." (Amiya was in there last week. And a side note on that – I could not, for the life of me, remember her birth date year. I said 2015, and then they were like, "Okay, so she's almost 3." FML. "No, not almost 3, almost 2. She was born May 23, 2016." Mother of the year. Always.)
Isaiah was weighed and checked out, only his session wasn't as easy. He threw complete tantrums. He didn't even want to step on the giant scale. So I had to lie to him, "Buddy, just step right here, hold mama's hand, and then we will go in the room to see daddy." Yeah, daddy was not there, but the boy stood there like a champ. Isaiah had a temperature, and his voice was funny because the throat so coated. "Strep," again.

I brought Isaiah home, and by that time it was 4 pm. At 4 pm Ryan and I realized, "Shoot – when does the vet/boarding kennel close for the day?" Yesterday was eviction day for Reagan there, and we had to pick her up.
I frantically call the vet, "Hi, it's Sarah Hoffman with the Great Dane, Reagan. She needs to leave today. What time do you guys close?" "5 pm. We close at 5." Perfect. I had a little time.
I get to the vet to get our big, sweet girl. As they bring her out and she sees me (it's been almost a month), she pees all over their floor. Ever seen Great Dane pee? Yeah, covered a huge area, forcing the two women to clean it up immediately. I apologize, and they say it happens all the time.
Reagan tugs me all the way to our vehicle, and I am fearful that she's going to have me slip on the ice. (I still cannot control her, even though she's down to like 150-160 pounds. Girl is a tank.) I don't slip, and she hops right up into the back of our vehicle.
I drive to the rental to meet Ryan. We let Reagan explore around outside for a bit, and then Ryan and I look around at all the boxes and work we have not yet even begun to unpack. (We thought we'd get a good start on it yesterday during the day.)
It's now 4:30 pm, and our nanny leaves at 5 pm, so we ask Ryan's parents if they are okay to get the kid's dinner started so we can finish errands.
I return to the pharmacy for another antibiotic. Ryan grabs our TV out of the storage unit (we forgot it on the initial truck). And then we need a few things at the grocery store, so he runs in to grab them.

It's after 5 pm. We eat dinner, listen to the babies who are whiny and not feeling well. I quickly finish "Which Skincare Regimen to Choose" because I promised I would have the comprehensive post (that has nothing to do with the 101-day series) done. Ladies – read it!
Before the day ends, we both say, "What a day."
And a "day" it was.
Thirsty Thursday should have been mandatory for us last night, but all I could think was, "Well, if I have a drink and they are up all night then there's that." I also thought, "If I enjoy Thirsty Thursday too much tonight, then I can't run tomorrow which will help offset any Friday stress."
Before falling asleep last night – with little miss super sick Samarah right next to me – playing with my hair, coughing all over the place, I thought about the day.
Barely any work (my job work) got done. Everyone is sick. My car was running for approximately 5 hours. Our rental house is going to take forever to get sorted through. Nothing is settled. But….
We made it through the day. This season of life with small children and huge change is anything but easy, and yet it's all going to be okay. Tomorrow is a new day. People today were so friendly. And someday, Ryan and I will look back on this day and wonder how we made it through, but laugh because we did make it through and somehow we didn't even need Thirsty Thursday to keep it together.
Today is a new day. Tonight we will be sleeping at the rental for the first time, and soon I'll share more about that space.
For now….coffee and silence.
Coffee and silence.
p.s. Samarah and Isaiah were both weighed yesterday. Samarah weighs 38 pounds. Her "little" brother weighs 35 pounds. 🙂
Xox,
SKH
If you don't have time to read these posts daily, but don't want to miss them, be sure to follow via Bloglovin' and/or join my personal e-newsletter HERE. I am doing my best to send a once per week email recap of prior week's posts.
These posts will all live under "Wellness+Lifestyle" and also tagged with "101 Days of Blogging." The 101-day series runs from Monday, January 8, 2018, through Wednesday, April 18, 2018.
If there is a topic surrounding change that you would love for me to include in this series, please just CONTACT ME.
Previous 101-Day Change Series Posts
You will heal. I will help.