Two is hard.
And for me, this two, in this season, right now, is really hard.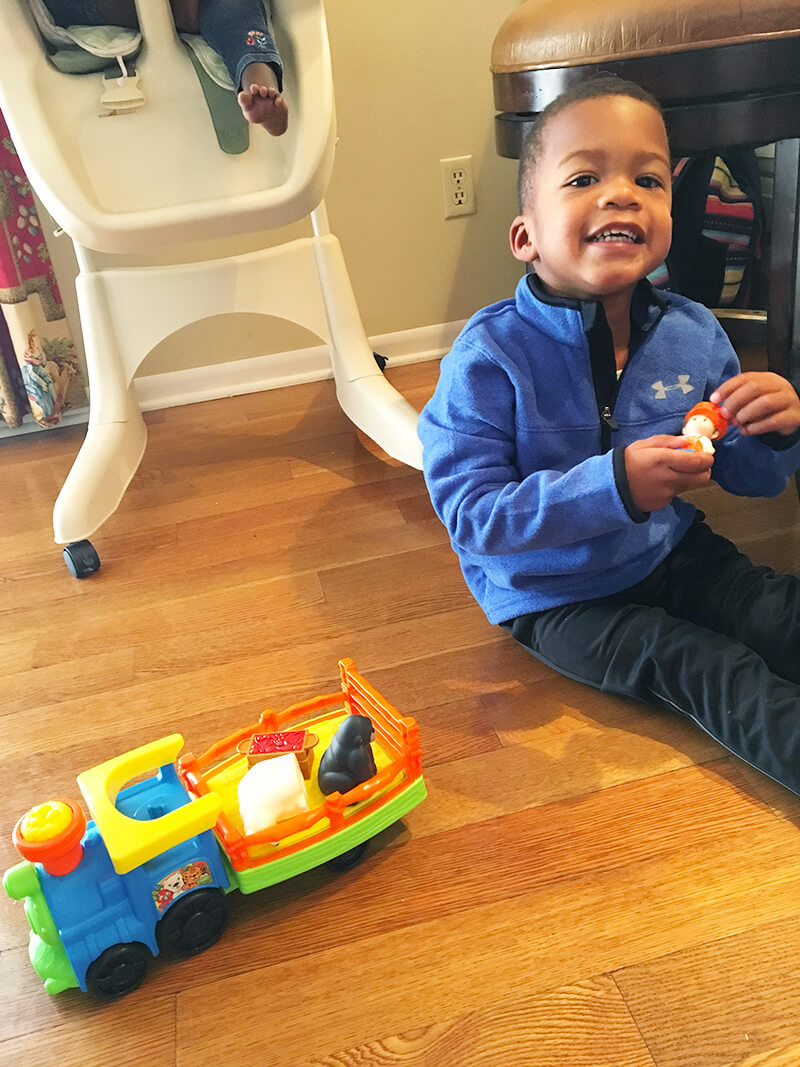 On Saturday, after quite the morning, I decided that Sunday would be dedicated to Isaiah. I wasn't sure what we do or for how long, but I did know that spending time with him, just he and I, was an absolute.
Sunday morning I woke up and Googled, "owatonna mn kids activities." Barely anything popped up, except for this place (that actually my nanny had told me about last week, too) called, "RAD Zoo." Rad = you think that's all cute and fun, and rad, yes? Well look, here's what RAD stands for: Reptile and Amphibian Discovery.
I chose not to view their website before going because I didn't want to know. Ignorance is bliss y'all. In this situation, ignorance is just bliss.
Sunday Funday with Isaiah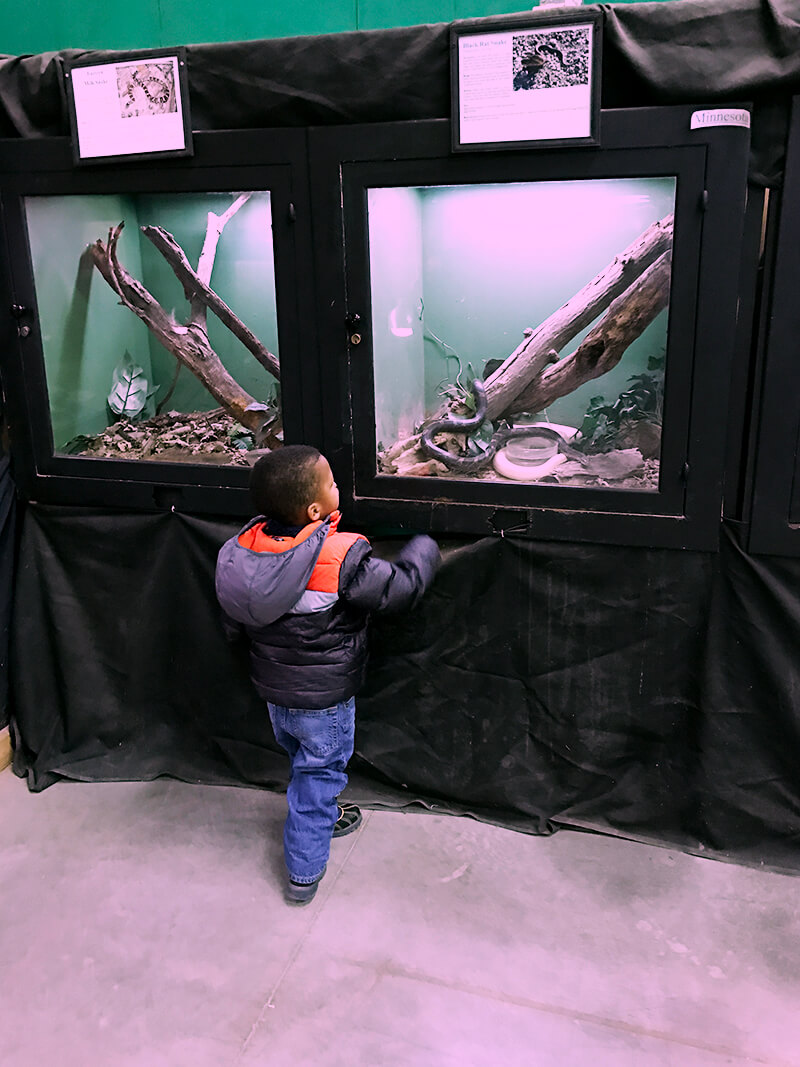 So, late morning, I loaded Samarah and Isaiah in the car. My MIL stayed home with Amiya (she's still battling a rotten cold), and I dropped Samarah off with Ba 'Ngoai. (To be clear this is my Godmother, Lan, who I talk about all the time here – we refer to her often as Ba 'Ngoai because that's grandma in Vietnamese. She's one of my most favorite people in the entire world, and now that we're back in Minnesota, she'll be talked about a ton. Trust me, you're going to love her!)
Isaiah and I headed out of our sleepy, little town to another fairly sleepy, little town called Owatonna, MN. Our first stop was to Target, and instead of making it a mama day for perusing all the aisles, I went in with three missions: a birthday card for my dad (tomorrow!), regular + fingerless mittens, and a choo-choo train for Isaiah (because that's what he wanted).
After Target, I went through the Caribou drive through to grab a latte, and then we rolled up to the RAD Zoo. We walked in, I paid our fee, and off we went. Isaiah ran up to every single cage/aquarium and pointed -> "Turtle, mommy." He ran from reptile-to-reptile, and because he is an antsy pants, didn't stay with any one reptile for more than 30 seconds.
Meanwhile, I felt nauseous. I assumed there would be a few snakes and then several other reptiles, but it felt like the entire place was only snakes. I told my mom there must have been more than 20, and according to this, I was right. Guys, there was an anaconda there – a freaking anaconda. I. Could. Have. Died.
But Isaiah loved it.
Just prior to leaving, one of the worker's brought out a snake for the kids to "pet." It may have been the Eastern Milk Snake, but I'm not positive. Anyways, Isaiah walked right up. I told him, "Go for it, buddy, but mommy is going to stay back here and watch you." He loved "petting" it – OMG – but when he started tugging its tail, I freaked a little and said, "annnnnnnd done."
But Isaiah loved it.
We purelled the heck out of his hands, and then it was time to go.
I loaded him into the car, we got groceries, a chocolate shake for my dad (don't ask), and finally spent a little time at my parent's house before heading home for the day.
Two
This is the face of a little boy who is incredibly adorable.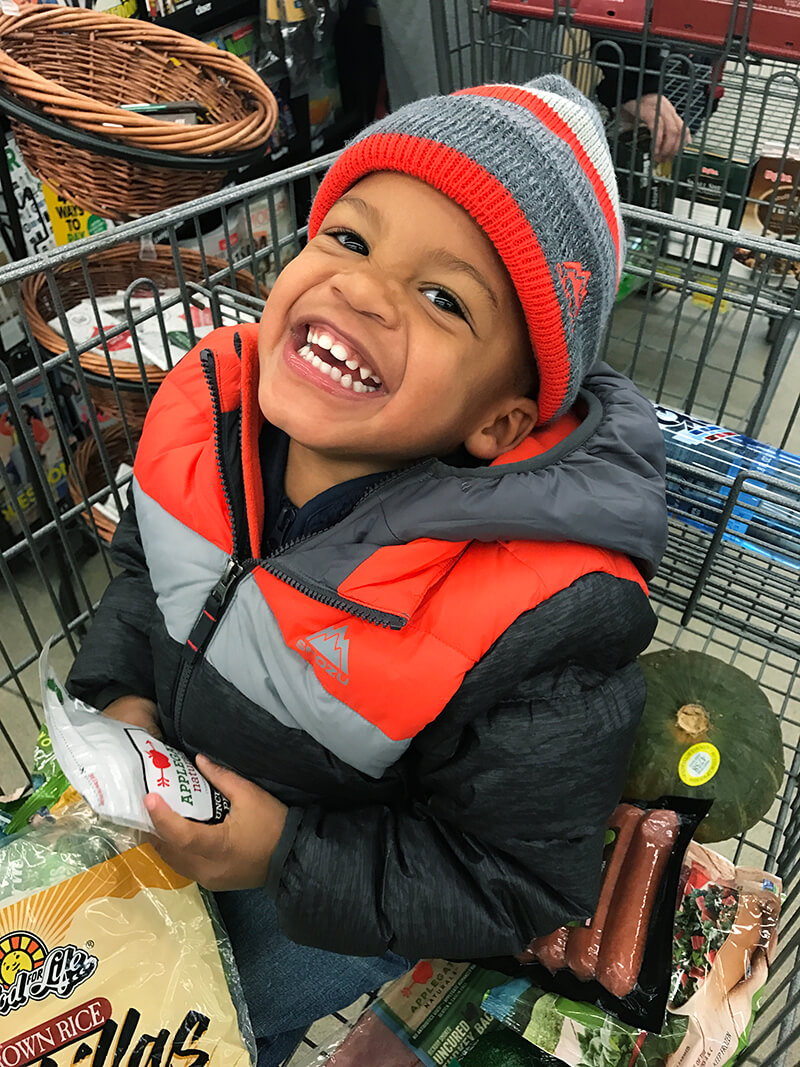 And yesterday with Isaiah was a really awesome day with just the two of us.
Two has been so hard for me during this transition and change. And while I'm not going to sugarcoat the realities of the day-to-day with two, transition, and change, I learned something yesterday.
I didn't want to see the reptiles, but Isaiah did, and if you want the truth, I didn't even want to do the day at all.
But I felt it deep down that Isaiah needed it.
So I did the day, went through the motions, and did all the things that made Isaiah happy while knowing he was loved.
And what happened was that together, he and I had a wonderful day together. I actually, truly, and 100% loved spending the whole day with just my two-year-old little man. He was so good and so happy, and even the rest of the night when we got home, he thrived in ways he hasn't for several days now.
Realization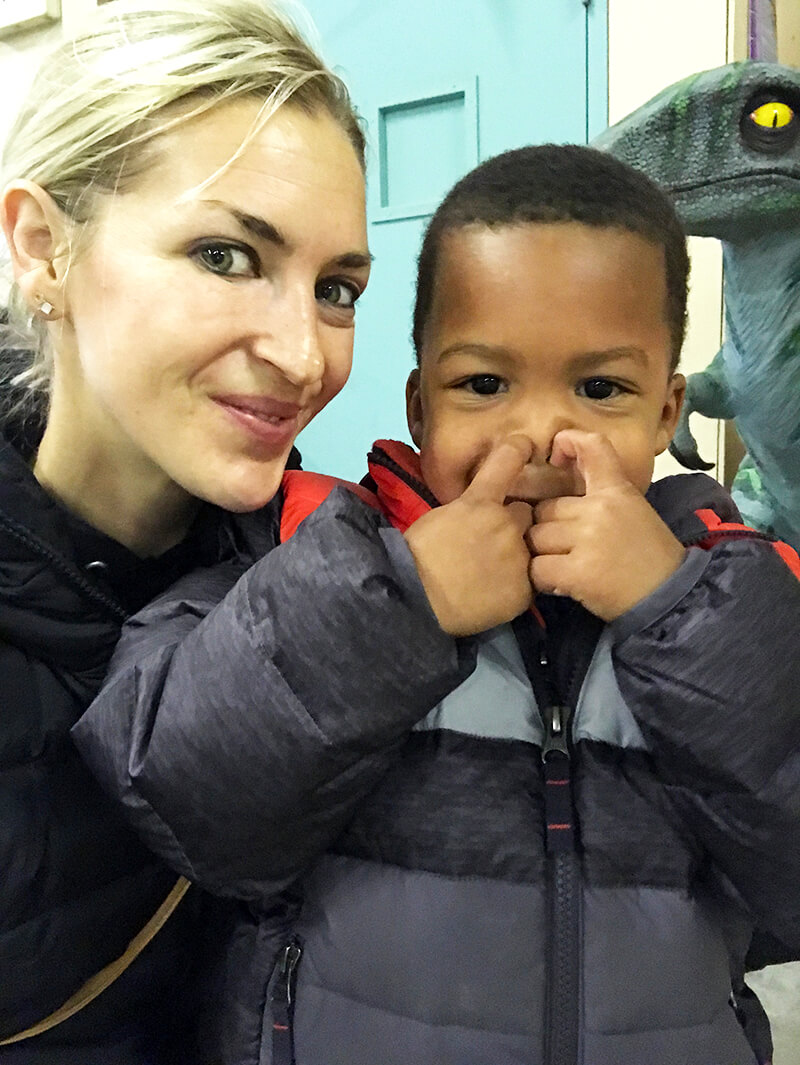 I realized that this transition and change and everything currently happening in my life is no excuse to not honor many of those same things happening for two (and one, and four, and – well – I can't tell you how old Ryan is because it may or may not almost be over the hill 🙂 ).
Isaiah needs things right now that I have not been giving to him, namely my time and undivided attention. Having a one, two, and four-year-old while going through massive change is not easy, but I must help them embrace change as much as I'm trying to help myself do it.
However, there must be a better way to do it than to ever have to go back to the RAD Zoo. Like ever. (Also, did I just write almost a whole post kind-of-sort-of focused on snakes and include two snake pictures? Who have I even become?!)
Pics
p.s. SKOL Vikings. You knew I had to throw this in here.
Xox,
SKH
If you don't have time to read these posts daily, but don't want to miss them, be sure to follow via Bloglovin' and/or join my personal e-newsletter HERE. I am doing my best to send a once per week email recap of prior week's posts.
These posts will all live under "Wellness+Lifestyle" and also tagged with "101 Days of Blogging." The 101-day series runs from Monday, January 8, 2018, through Wednesday, April 18, 2018.
If there is a topic surrounding change that you would love for me to include in this series, please just CONTACT ME.
Previous 101-Day Change Series Posts
You will heal. I will help.