The little things add up during a huge life change. I'm talking about the annoying little things and (more importantly) the awesome little things.
Little Things Add Up, "annoying"
Before I took Samarah to school yesterday, she ran to the window and asked her Grandpa Bob, "What is that?" He laughed, then replied, "Well, that's snow falling."
There are huge life changes, and then there all the little life changes that you don't even think about until you're in the thick of that huge life change.
So many things I have forgotten about, and right now they are primarily all winter-related.
It's cold. I completely forgot just how cold it gets. In California, I never had to keep a scraper in the car. And in California, keeping my canister of disinfectant wipes in the car 24/7, 365 was okay. I just bought a canister last week, and yesterday they froze in the car so when I went to grab one, it was crunchy.
I forgot that the kids have no clue what winter is all about. Sam slipped and fell on the way out from preschool, and it really scared her. It takes approximately 4 hours and 22 minutes to get all three kids dressed and ready to go out to the car…..just to run an errand. Hats, mittens, boots, big coats, the whole 9 yards.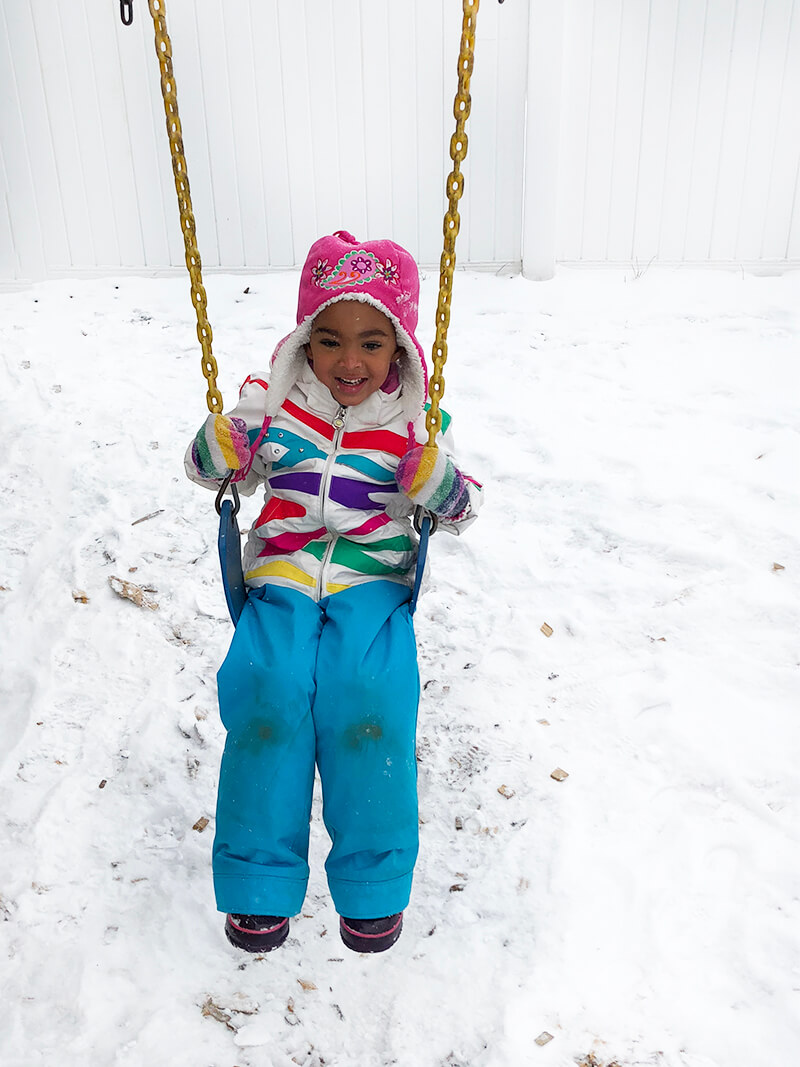 I forgot that, when you go to the gym in the winter, you have to wear boots and bring workout shoes along. You can't just wear said workout shoes to the gym because they would make a huge mess all over. And speaking of the gym, I forgot that when you leave, the sweat in your hair freezes, too. Yeah, it's gross.
I also forgot that just stepping outside causes cracks in the hand's skin. Everything is so dry, and the name of the game is to moisturize, moisturize, moisturize. (Which is also why I stocked up on face moisturizer, hand cream, and tint skin hydrating foundation.)
There are so many little life changes I've experienced already that seem kind of annoying. Even if it wasn't currently winter, I'd be finding little annoyances everywhere.
And yet, these little things, while annoying, haven't actually bothered me much at all because on the flip side are all the little awesome things you don't think about during a huge life change.
Little Things Add Up, awesome
Like last Sunday. My cousin and I went shopping for awhile at a mall in the suburbs of Minneapolis. It started with us leaving to go shopping. At her house, there were so many people that I could easily leave the kids with and not have to worry. I can, literally, probably count the number of times, on one hand, I was able to do that in California.
And then, as soon as we got to the mall and were walking into the Nordstroms door, I saw a woman and a small child come out. The woman was sort of looking down, but I thought to myself, "I know that's Kristi!" The woman looked up, and sure enough, it was one of my three best friends in Minnesota and her youngest child. Again, I could literally probably count the number of times, on one hand, I was that excited to see someone I knew at the mall, while we lived in California.
Finally, during my short-lived shopping trip, I bought 2 pairs of jeans at Nordstroms, a pair of pajama pants and five pairs of underwear. At checkout, I thought they charged me incorrectly because the total amount seemed smaller than what I was expecting. I looked at my receipt then remembered, "The price on clothes – what you see is what you get. We don't have clothes tax here in Minnesota."
When I go anywhere in this town and see someone I haven't yet seen there is always,
We are so glad to have you guys back.

How is your mom doing?

Please stop by our shop anytime.

We are praying for your dad daily.

Is there anything we can do to help?

We are looking forward to meeting your sweet babies.
I mean, and on and on and on. Every. Single. Day.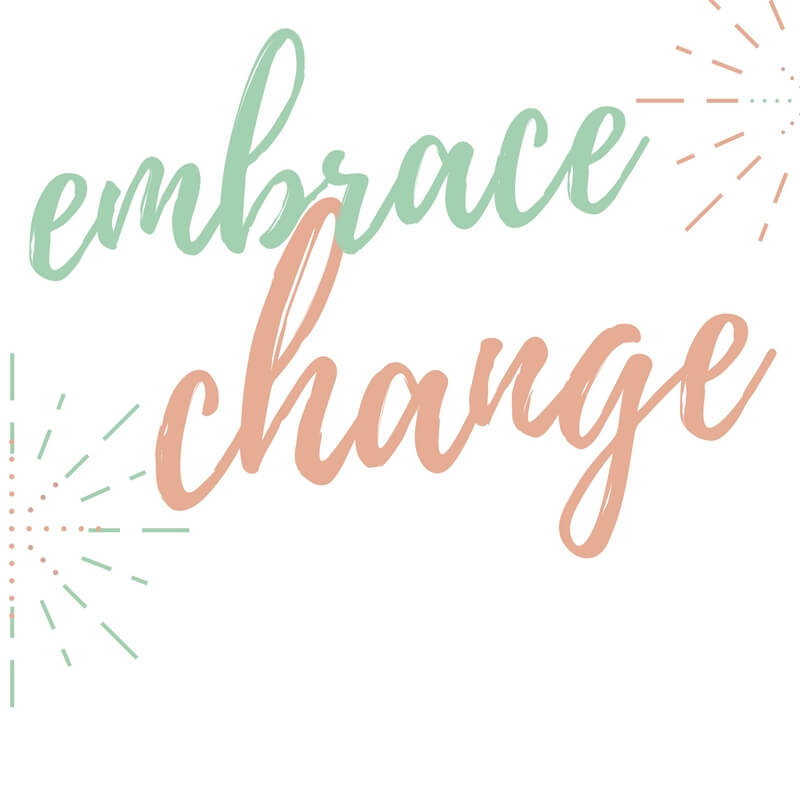 Little Things Add Up
Sure, there are little annoyances that occur during huge life changes, but there are also little nuggets of pure, golden joy.
All these little things have added up in ways I never imagined they would when we made this decision to move.
I am doing my best to never focus on how little things add up in negative ways sometimes (ahem, like how I'm still living out of suitcase!), but instead, how they add up in the most beautiful ways.
I haven't taken for granted – not for one second – all of the good that exists during and in this season of change.
Xox,
SKH
If you don't have time to read these posts daily, but don't want to miss them, be sure to follow via Bloglovin' and/or join my personal e-newsletter HERE. I am doing my best to send a once per week email recap of prior week's posts.
These posts will all live under "Wellness+Lifestyle" and also tagged with "101 Days of Blogging." The 101-day series runs from Monday, January 8, 2018, through Wednesday, April 18, 2018.
If there is a topic surrounding change that you would love for me to include in this series, please just CONTACT ME.
Previous 101-Day Change Series Posts
You will heal. I will help.