4:30 am on Sunday, December 31, 2017, and I am sitting here with a big cup of coffee writing the December 2017 Catch Up Over Bone Broth.
It hardly seems real that today is the last day of the year. It also hardly seems real that I just looked at the outdoor thermometer which reads, "-9 degrees." For my California friends reading this – yes, this is legit – real life, really cold.
On this last day of 2017, I am living in Minnesota, and in a much different place than I was just one year ago.
I am happy and excited, but getting here and doing my last month, December, in California, felt rough.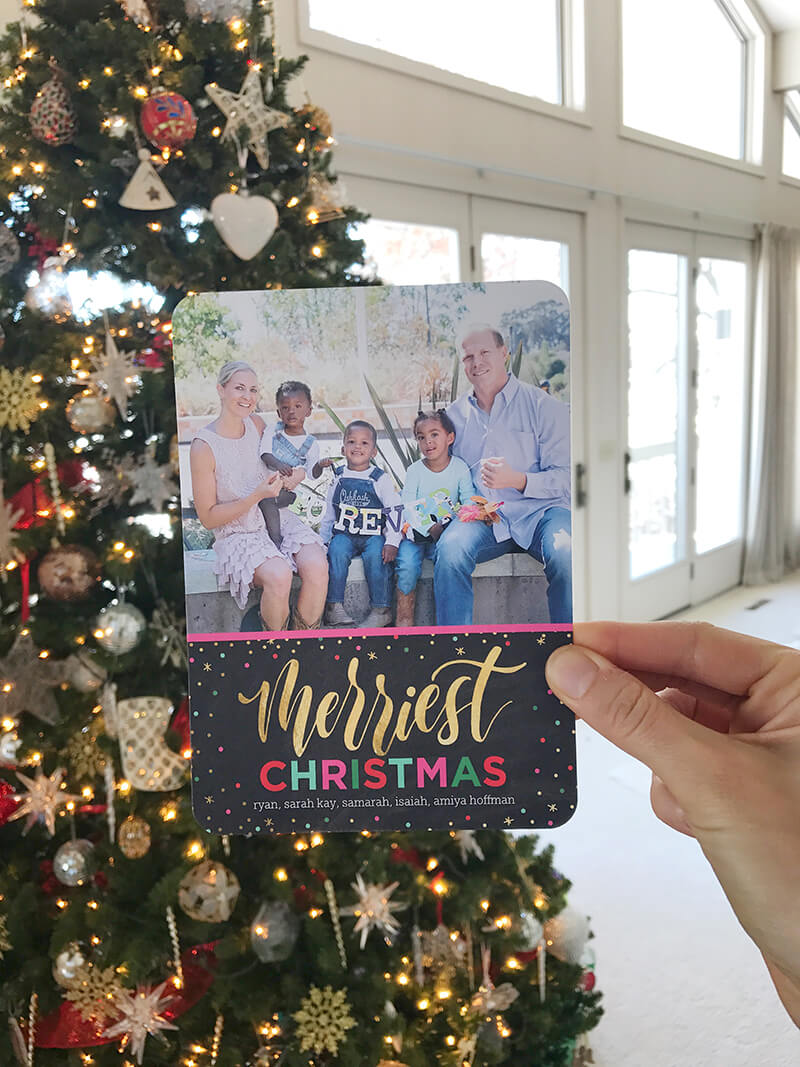 December 2017 Catch Up Over Bone Broth
Health
I finished out the last month of the year healthy as per the last several months.
If you want the truth, somedays I pinch myself because of how well I am doing. I made it through Christmas in Minnesota with all the eats, treats, and goodies, and no setbacks.
Since getting home to Minnesota, I even started "sleeping in" again. And by sleeping in, I mean that my body is now on autopilot waking up at 4:15 am vs. 3 am, and thus, my days feel better overall.
In January, I am completing the following two tests: QuickSilver (heavy metal and mercury testing) and the Genova test (for more in-depth thyroid information).
Fitness
I worked out less overall in December but still kept on the same path I have been these past several months.
My only main goal was to do the 50 x's burpee challenge 15 times in December (or every other day), and to get down to a 3:05 time. I ended up only doing them a total of 7 times, but on Wednesday, December 20, I hit 3:04. My next goal is to hit 3:00 flat, but that could take a couple more months. I'm sticking with the same goal of doing them 15 times in January.
I am currently on round two still and have almost hit week 4 of Jess' program. And guess what? When round two is over, I'm diving into round 3! I'm telling you….results. The program gets results, and I love it!
As soon as we moved home, I got a gym membership, so that's going to be new for me. Ryan and I have had our home gym for so long now that I never wanted to walk into a normal gym again. But for the next year, until we can have our home gym back again, I think it will be okay. I've already worked out there twice, and it will be just fine. (Besides, it's nice to see familiar faces.)
Because of the gym, I'll likely do some new things in January, but my goal for January is to continue doing Jess' program, the burpees, solo leg and upper body days and then sprinkled in running (no more than 6 miles at a time likely). If I get into the Superior 25 KM, I'll start true training for that in February.
Professional
Before leaving California, I did two back-to-back photo shoots. With one client, I was just on site as someone else did the actual shoot, and for the other, I did all the images.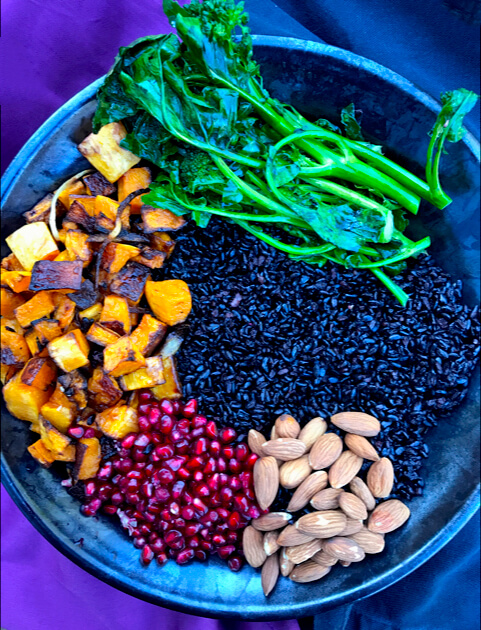 I said in-person goodbye's to most of my clients, and I felt sad driving away from those goodbyes.
One of my greatest weaknesses in business is that I oftentimes have a hard time separating business and friendship. I become close and attached to everyone I work with.
But also during December, I was contacted by a company whose founder became highly interested in my work. They have been back-and-forth with me for a couple months now, and finally, in early December, we had an initial call. It became crystal clear from early on that I would love the brand, team, and that they could provide me things I have never had before.
They invited me to their HQ and flew me to NY for roughly a day (this past week), and I was sold. (I'm not ready to say who it is yet, but THIS article is a nice foreshadowing clue.)
With that, I have simply shifted other client's hours, but I did not cut any of my current clients because I don't personally feel it's time yet. Some of this probably goes back to that weakness I mentioned above, but it also is because I do, truly and 100% vet all incoming clients so well that I don't want to give any of them up.
In 2017, I helped my brands grow to new levels, and all along, I have loved every single second.
Because December was so busy on my full-time+ client load, and 2018 is not about to slow down, I realized that hiring my VA for more hours must be in the works.
Simultaneous to all of the above, I still moved the needle on The Gutsy Girl's Bible: an approach to healing the gut 3.0 in a huge way. Guys — the e-book is going to be 400+ pages long. I have my assistant to thank in a huge way for this. (If you don't want to miss its release, click HERE and make sure you're on my Health Coaching list.)
I also grew my Beautycounter business on all accounts, which totally excites me because I believe in the company, products, and I don't feel comfortable recommending much of anything else from a makeup, skin and body care line for my friends, family, readers, and clients. (p.s. Click HERE to see all the things I personally ordered yesterday.)
Personal and Family
It was a big month for our family.
In the beginning of December, we started packing up the house and all our stuff, and at the end of December, flew back home to Minnesota for good. Ryan, if you'd like to know, is currently making the trek (for the first time – he will do it twice) back to Minnesota in my Pilot with our Great Dane (below is her on one of their stops yesterday – just enjoying the scenery and life). Slowly but surely he's driving across the country, and I'll finally see him again on Wednesday!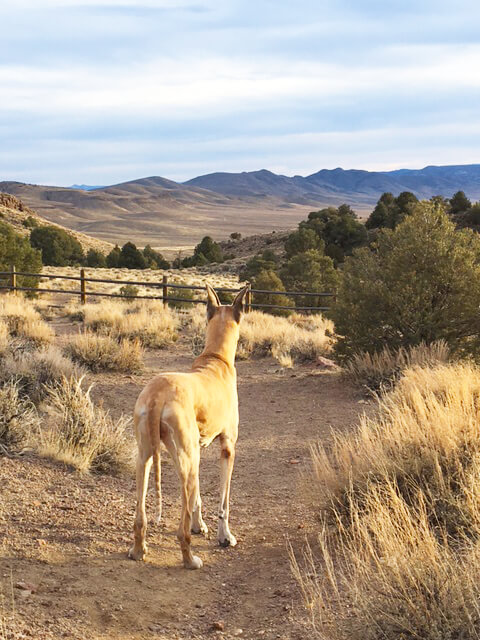 We took Samarah and Isaiah to Peppa Pig Christmas in San Jose, did our community Christmas event with the kids (carriage rides and all), and talked to them a ton about the move and Minnesota.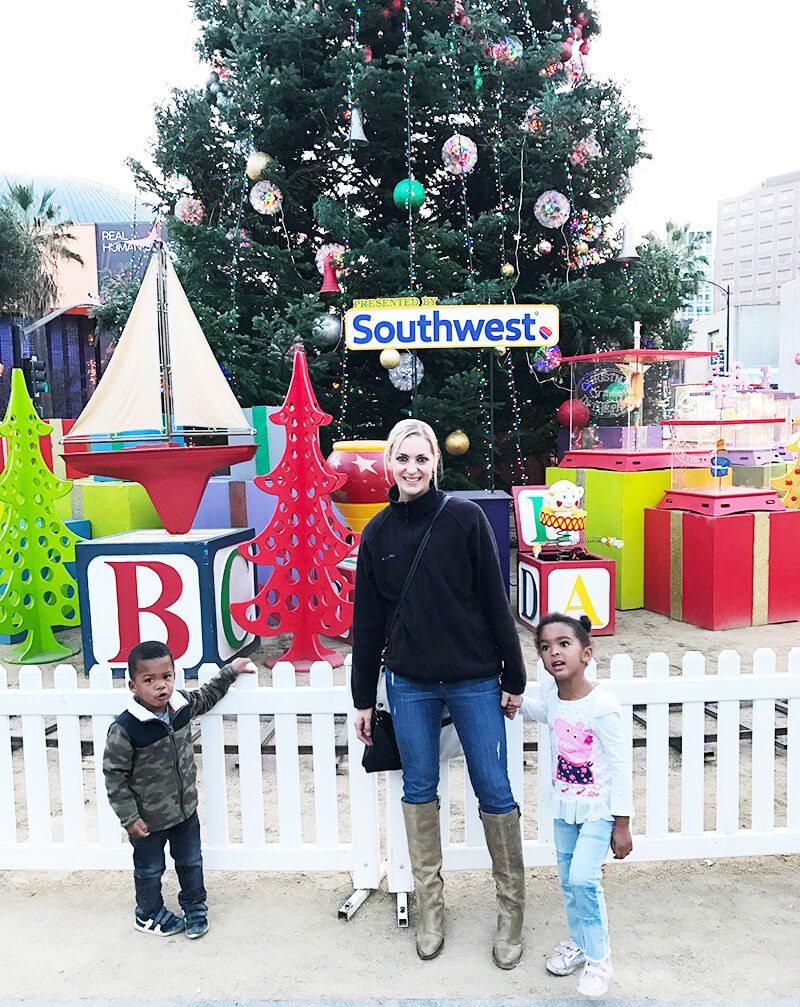 Samarah had her Christmas program at school, in which I cried nearly the entire time. I sat right in the front row, watching as she sang Christmas songs and jingling those bells with her friends – the best friends she ever knew. 4-year-olds are priceless. That day was her last day at the preschool and with her friends. I cried saying goodbye to all the teachers. Killed me. Also, she got her hair done one last time by LaToya 🙂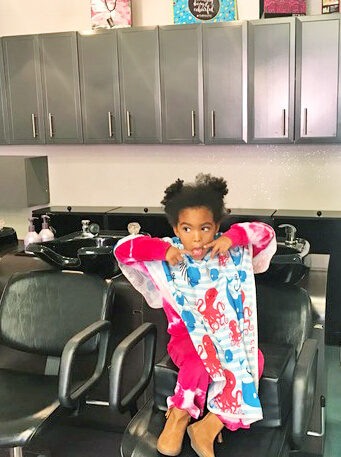 Isaiah spent a lot of time with Elisabeth in December. With us leaving, I wanted to give that to the both of them. One day, she and her mom took him to Build a Bear. She took a ton of pictures and even made a video of it and of their day together for me. He adores Elisabeth, and my heart broke when she said goodbye to all the babies. Isaiah also spent Christmas at the beach with his daddy. Love this picture that Ryan got of him.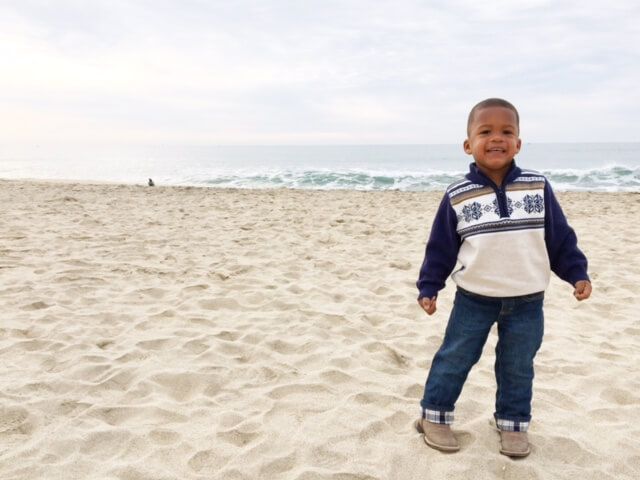 Amiya was, well, Amiya. She is currently going through a "mommy, mommy, mommy only" phase. She screams and cries when I leave and/or if I'm in the room and she thinks I might leave. She has an attitude that my other children did not have. She hits and scratches me one moment, and then is wrapping her arms around me with, "awwwww……" the next. She can count to 10, say her ABC's, and last night she told me, "Boy," for Isaiah. She is super strong, and in December figured out how to pull up her way out of the pack-n-play. And yet, I love my little bee like crazy! Maybe it's because she thinks I hold the moon. p.s. Auntie Kim did her hair and snapped this picture. When her hair is all brushed out, it completely changes her look. Just like a little angel.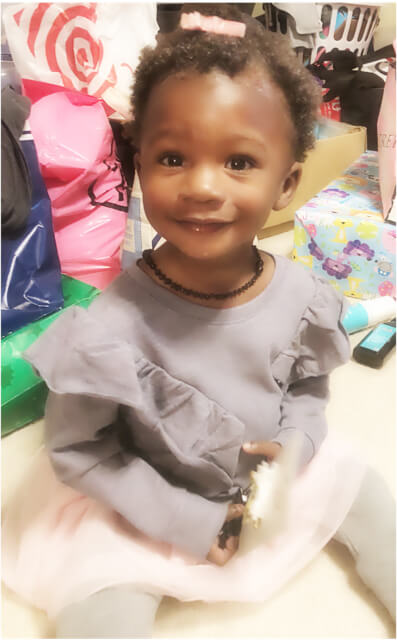 Ryan and I (together and separately) did something in California in December that we had not done at all really in the 11 years we lived there – spent a lot of time with friends.
We had brunch twice with our friends Will and Jen, went out to dinner with our friends Eric and Marissa, spent a lot of time with Elisabeth, and on my last night in California, I had a dinner out with some of my favorite friends. My friends got me all sorts of heartfelt, lovely gifts, that I am still thinking about. Gifts with meaning – pictures, bracelets, California places, and memories. I feel a sting in my heart when I look at them, and I am so thankful that for the minimal friends I made during the past 11 years out West, they are the ones I did make.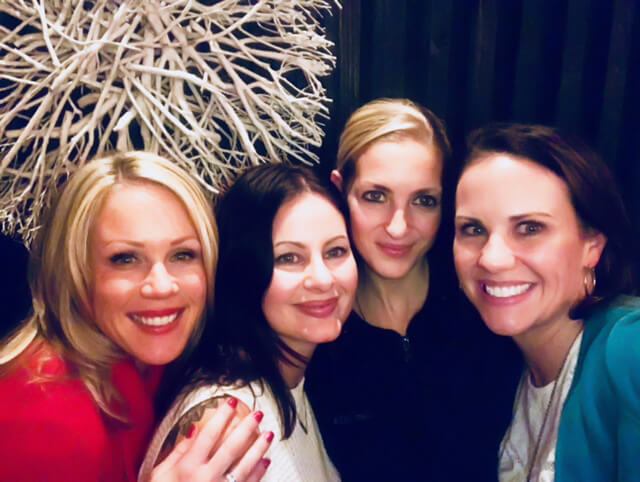 All of December lead to the end – of December and our time in California. And so, wrapping up December found me sitting in the beautiful, Catholic church where Ryan and I were married, on Christmas Eve with my dad.
I was adamant that I would be back in Minnesota before Christmas. It was never part of the real plan, but when life happened, it was the only plan I'd accept. Christmas Eve and Christmas with my dad were the reason.
And guys – I would not have changed that decision for anything in the whole world. (This is my brother, JJ – who I refer to a lot here and now will even more!, my dad, and myself at my aunt and uncle's after Christmas Eve mass.)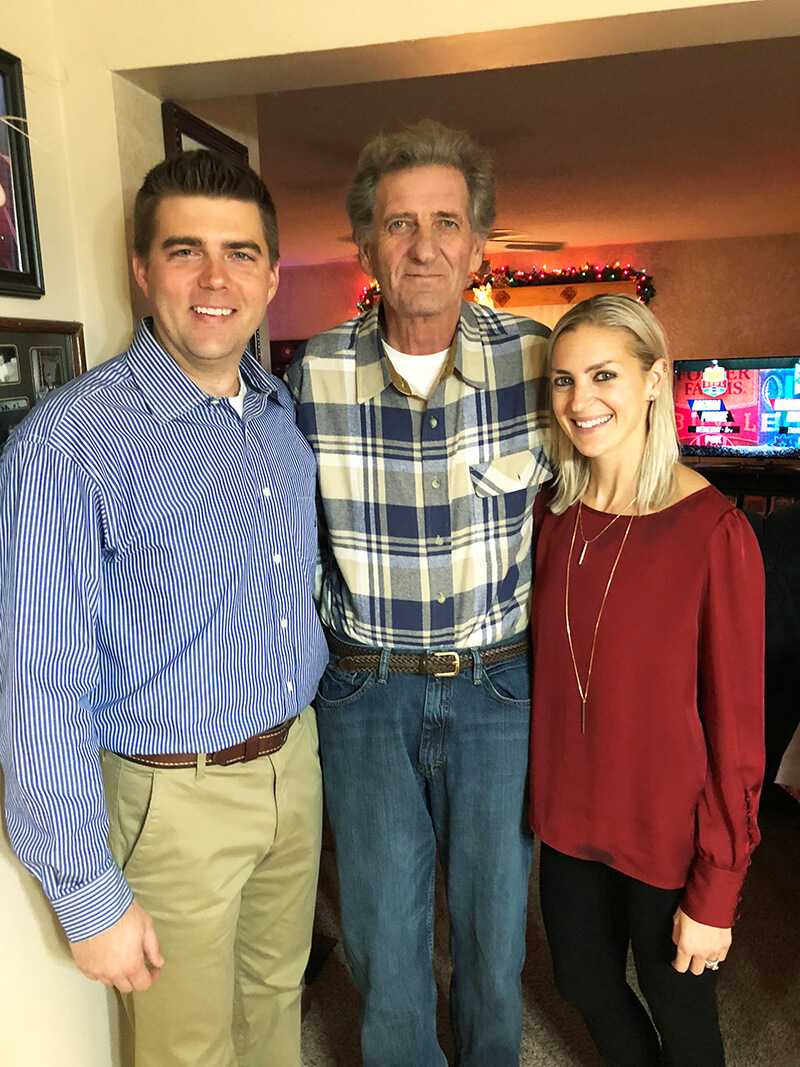 Blog Posts I Wrote
Here are all the posts I wrote this past month.
December and 2017 are done. The actual move has been completed, but real life with the transition and change is just starting.
This upcoming week – the first week of 2018 – dad starts Chemo, and with that I am, once again, forever thankful that Ryan let me come home to Minnesota far in advance of when he could be here for good.
I'm so glad to share the journey with you, and I could not feel any more excited about being here where friends and family surround us. Pictures like this are only just the beginning — Samarah with her cousin Sophie.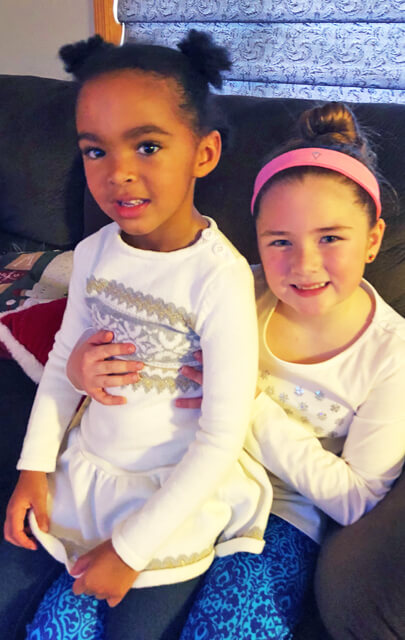 Have a wonderful last day of 2017. I'm 99% likely to stay in tonight with my children and in-laws and hoping to go visit my mom and dad during the day. I doubt there will be any crazy things happening, but honestly? 2018 is going to be crazy enough that I'm good for today.
Tell me something new and good about YOUR December!
Xox,
SKH
You will heal. I will help.