I love, love, love setting goals. Maybe it's my stringent Type A personality, but goals make me feel alive. That said, the 2018 personal goals I've set look vastly different than the 2017 personal goals I set last year.
Last year there were 14 personal goals set. From that list, the ones I accomplished were numbers: 1, 2, 3, 4, 5, 7, 8, 9 (kind of because, well, the move), and 10. Additionally, there were several more unafraid/fitness goals set. From that list, the ones I accomplished were: running in general, race short distance, race 1/2 marathon (which I finally set a new PR – since 2009!), hike Yosemite – to address my fear of heights, and continue strength training. I did not do a full marathon or Spartan race, and neither are no longer goals.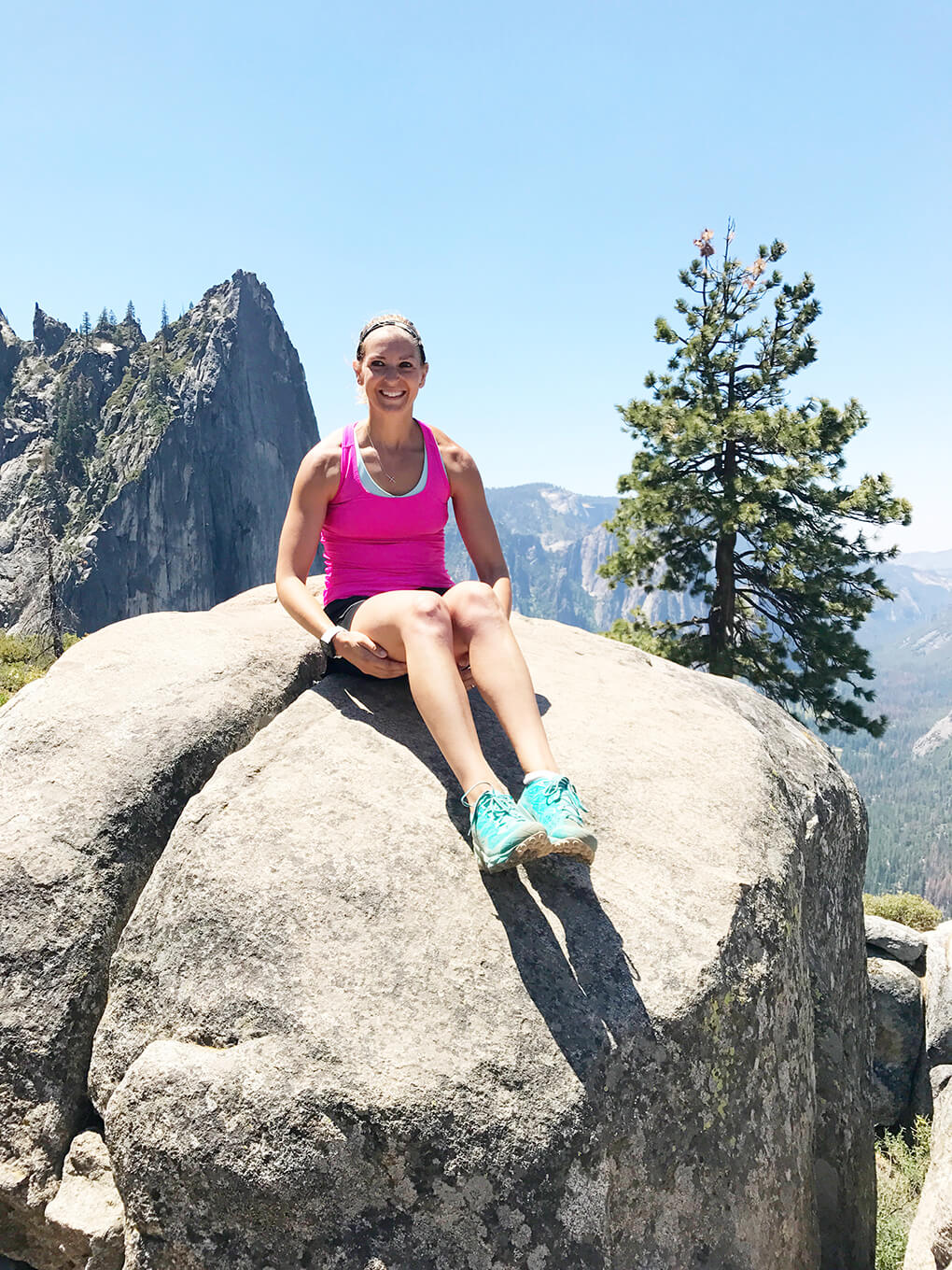 This year, I'm making a list of just 8 goals because, well, change.
The changes that are happening and about to happen require me to just embrace them vs. trying to go above and beyond x's 100 like I am normally used to doing.
2018 Personal Goals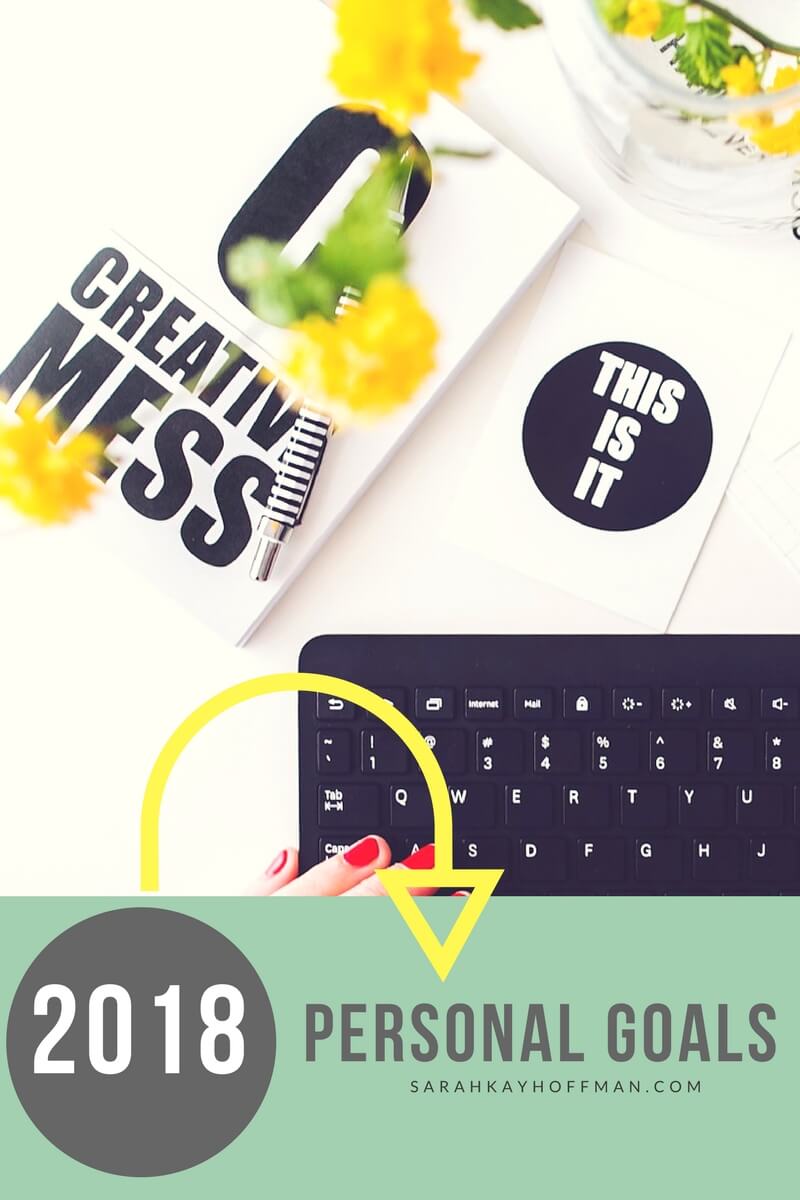 Help my mom and dad every single chance I can. This, besides just embracing change, is probably my number one goal. We start this upcoming Thursday. I'll stay at my mom and dads the night before and early Thursday morning will drive them to Minneapolis so my dad can start chemo.
Trail race in Minnesota! In the November 2017 recap, I mentioned, "I was thisclose to running a December Brazen, but my conscious got the best of me and said, "Nope. Rest. Recover. Build strength." So instead, I researched and think I've found my next race. It's on May 19, 2018 (plenty of recovery and building time!). I'd tell you where and what it is, but then I'd have to kill you. Bwahahahah." I couldn't share the race at the time because it's in Minnesota, but now I can. It's the Superior 25KM! It's a lottery race, but January 1 I'll be waiting to get in.
Release The Gutsy Girl's Bible: an approach to healing the gut 3.0 (And guess what? It's almost done!)
Sugar-free January. This isn't about weight loss – believe me. I don't believe in detoxes or stringent diets any longer (because my gut has healed immensely and I don't need to). That said, a break from all sugar for a month, I believe, is just good practice. Don't worry about me, though, sugar-free means I can still have white rice and coconut oil – so we're good to go 🙂 p.s. Anyone want to join me?!
Continue growing all aspects of my business (I had a financial goal to hit by the time I was 35. I'll be 35 in February, and have hit it, so now I want to make a goal of hitting that number x 1.5 by the end of the year. I'm on track to pass that number up. How I've done it?! Almost 10 years of building and staying consistent + having a massive passion for every single thing I touch from a "work" standpoint, and several years of making my clients and everyone I do business with succeed.)
Join the Food52 Baking Club (after January, of course – ha) I spend all my time creating recipes for clients that I have lost the art of doing it for myself and our family – for fun. I'm hoping this will help.
Do all the Minnesota things, including, but not limited to: go to a Vikings game, go to a Wild game, watch our nieces and nephews play sports, try new restaurants – farm-to-table – in the Minneapolis area, visit and hike and/or run as many Minnesota trails as I can, snowshoe (my parents got me a pair for Christmas), summer at the lake, fish with my brother (not ice fishing, and please don't tell him I said this because he will be far too excited), get involved in our hometown – the place we decided to settle for good, eat something I've never tried at the MN State Fair, network with people in the natural food industry, and CHOOSE to spend a ton of time with family and friends we have missed for 11 years.
Travel: Italy, Northern Minnesota, Chicago, New York, Missouri, Anaheim (Expo West baby) and (maybe) Palm Springs are already in the plans.
I also want to blog, blog, blog. In addition to the usual things and topics I love sharing and helping you with – gut healing + living a healthier lifestyle and foster-to-adoption namely – there are so many "lifestyle" topics, events, and other "things" I have been tucking away that will surface.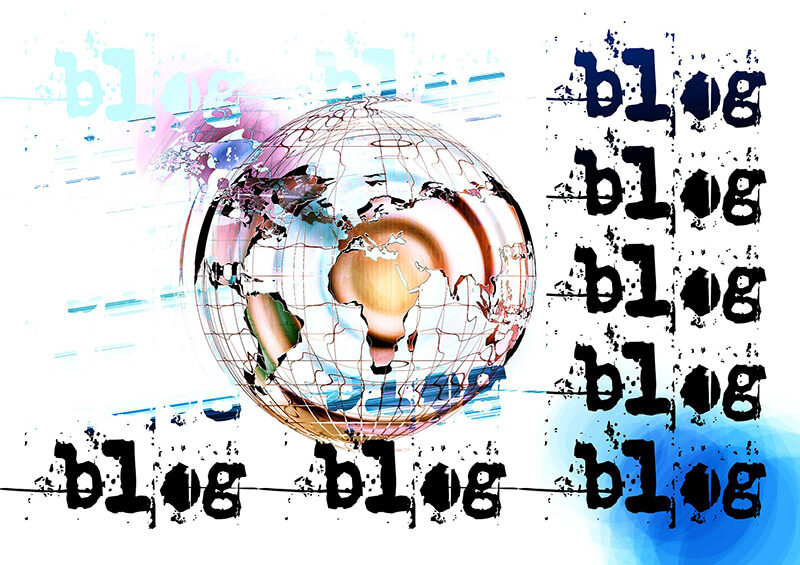 But beyond those top 8 and blogging in general – that's it (and yes, that's a major cut for the goals I usually set at the New Year). There is nothing super concrete or lofty as in year's past. There are no major fitness or food or big lifestyle goals. I am super comfortable with where I'm at and only have plans to keep doing the same things I've been doing the last several months – because it's working, all of it. Consistency works. It really, truly does.
There are no lofty goals because I absolutely, positively must embrace change and I must help my children, husband, mom, dad, and JJ do the same as well.
I don't expect that the year ahead will be predictable.
If anything, it's going to be unpredictable, so I'm just going to roll with my 2018 personal goals one day at a time.
How about you? Did you create 2018 personal goals? If so, what are they?
Xox,
SKH
You will heal. I will help.