My one word, eh, two words, for 2018 are embrace change.
I have done the "my one word" now for 6 years.
I love setting this word(s) and theme(s) for the year ahead because it helps me stay focused on the present and all that I do or don't want in my life for the upcoming year.
When thinking about my one word for 2018, here were the 3 words/phrases I kept coming back to:
Embrace Change
Change
Breathe
With everything happening in my life right now, they all resonated perfectly.
In the end, I landed on embrace change.
Embrace Change
Click HERE to save this post for later.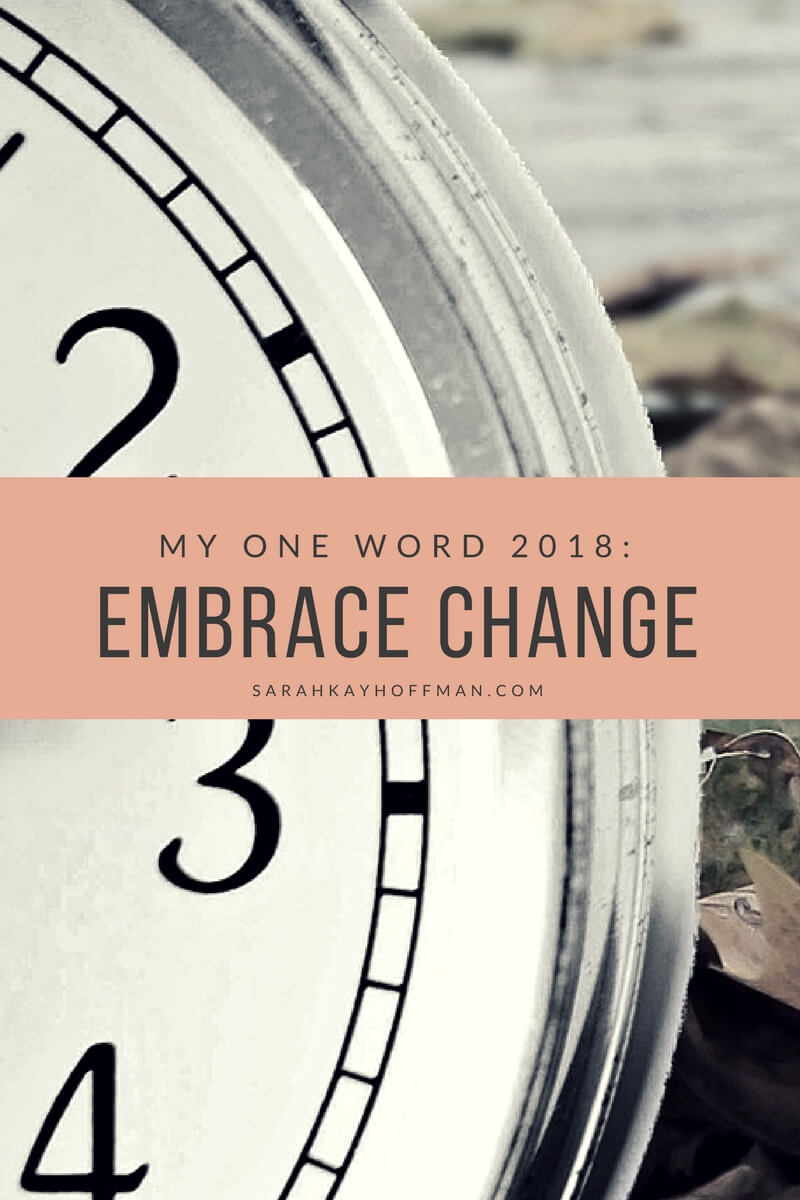 Embrace: accept or support (a belief, theory, or change) willingly and enthusiastically

Change: the act or instance of making or becoming different + substitution of one thing for another
I am not going to spend much time talking about change and/or about embracing change today because as I have already mentioned, I will be doing a 101-day series on change beginning on Monday, January 9. This series is more conducive to my personal newsletter vs. the health coaching newsletter, so if you're interested in these posts and topics, please make sure you're subscribed HERE.
What I will say is this…..I can be 1,000% certain that 2018 is going to see massive change in my personal (and probably even professional) life.
Some of this change is coming (has already come) at lightning speed, whether I'm on board or not. There is no turning back.
Sometimes we create change, but oftentimes we don't.

Some changes are welcome and exciting, and adapting is easy.
And some are not.
2018 will, without a doubt, have me faced with any and all of the above.
Instead of wondering about and resisting it, I must embrace change.
Let me tell you – this, like every other one-word or words I have set yearly – will be a massive challenge, and yet I know that the best thing I can do is set my one-word intention for 2018 to embrace change.
Do you set a word or words for the year ahead? If so, what is yours for 2018?
p.s. I totally killed my one word for 2017: Unafraid, so I know that setting these intentions do work!
Xox,
SKH
You will heal. I will help.