Oh, November – full of shocks and surprises. November 30 got here fast, so this is my November 2017 catch up over bone broth.
Speaking of bone broth. Know what I did this past week? Made the outline for the (how to make) Instant Pot Bone Broth blog post and/or e-book I'll release in December or early January. If I've said it once, I'll say it again – bone broth in the Instant Pot is my best version yet. I use THIS 8-quart Instant Pot so if you don't have one yet, grab it.
November 2017 Catch Up Over Bone Broth
Health
I felt great in November, despite all the stress.
Next week I have an appointment with my hormone doctor to finally review the DUTCH tests I did quite some time ago. While my stomach and overall feeling is spot on, I know it isn't so because my skin shows it here and there. It's not the Perioral Dermatitis, but rather signs of a hormone imbalance, which all seems so odd to me because I'm feeling so well.
I know I probably should not have done so, but I canceled the endoscopy appointment I was supposed to have today. On top of canceling it, I used the one reason I am always telling people to never use, "No time." But seriously, there is no time. Not right now. In a month-ish this will all make sense.
But in addition to no time, do you want to know the real reason I canceled it?
The doctor who was going to perform it for me told me he doesn't think it is anything serious, but that my body freaked out so badly (sending me to the ER) because of doing too much.
I flat out said to him, "That makes no sense. How can so many people run much more, much harder, at higher elevations, for longer periods of time, with zero repercussions?"
His response was not at all what I expected.
He responded, "Why was I born short? Why did my wife have to get cancer? Why couldn't I be an athlete?"
Yes, instead of a true answer, he threw a question back at me. And then he said, "Deep down you know the answers. You're just looking for someone to confirm them."
Honestly? My body has been through a lot in the past several years, and I'm not going to pretend he wasn't right. I did two weekends in a row, back-to-back of hard trail races, upwards of 13.1 miles each time. I ran more in 2017 than any prior year. Hard for you? Maybe not. Hard for most? Likely not. But for me? Yes, probably.
I am not built the way I wish I was. Letting that go has been hard. I'd be lying to you if I told you I have let it all go. I haven't.
I don't believe I need to stop running and trail racing altogether. In fact, I won't. But what this whole "health" thing has shown me is that I physically am not capable of being "in training" year round. I need to be much more strategic and smart about races and then recovery periods. Which brings me to….
Fitness
I did a lot, and yet barely anything (it feels like) in November, from a fitness standpoint.
I spent November doing a burpee challenge. My goal was to do 50 burpees every day in November. Results?
I did 50 burpees every single day, except for one day – Thanksgiving
My time on November 1 was 4:13
My best time was the day after Thanksgiving, on Friday, November 24 when I did it in 3:12 (my goal from the beginning was to shave 1 minute off from the starting time)
I absolutely loved the challenge, but I learned something very important – again – more is not better.
I never took a day off in 30 days, except for one day, and the day after that day is when I hit 3:12.
More is not better. More is not better. More is not better. 🙂
Will I keep doing them? Yes! Absolutely. Who doesn't have a love-hate relationship with burpees?! But they are totally making me stronger.
My goal is to do them 15 times in December (or every other day), and to get down to a 3:05 time.
I spent November doing burpees, Jess' program, and some running (up to 6 miles).
I was thisclose to running a December Brazen, but my conscious got the best of me and said, "Nope. Rest. Recover. Build strength." So instead, I researched and think I've found my next race. It's on May 19, 2018 (plenty of recovery and building time!). I'd tell you where and what it is, but then I'd have to kill you. Bwahahahah.
Professional
I did a photo shoot for one of my clients, and it was a day filled with creating, eating, and photographing beautiful Buddha Bowls. In case you've never heard the term, this is what they look like.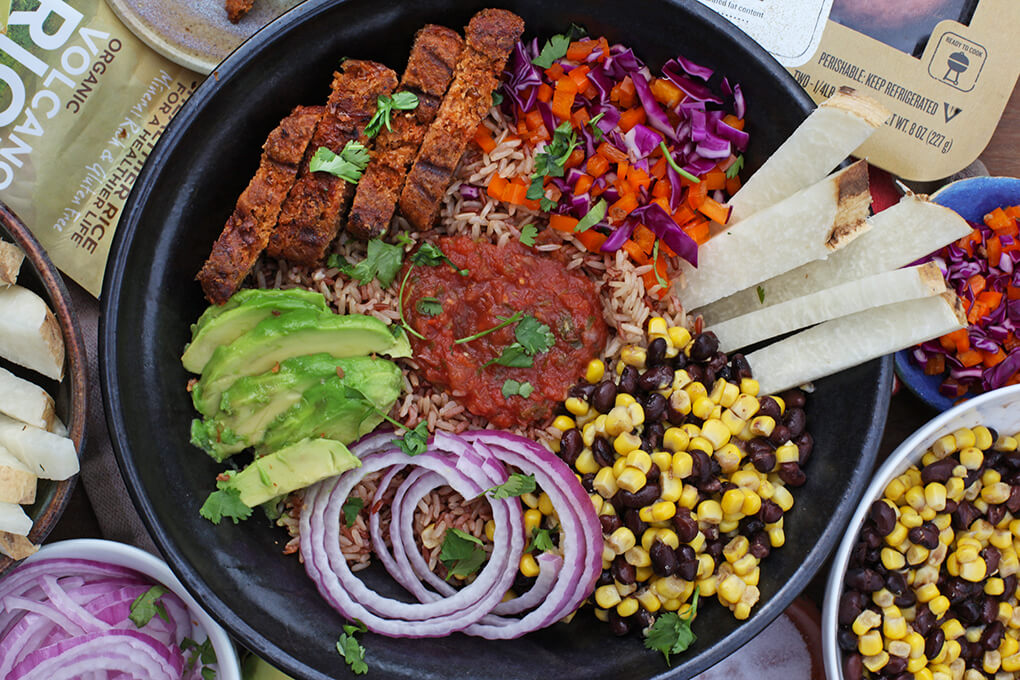 I also went on site to a photo shoot with Nutiva for a new product we have coming out in early January 2018. My favorite part was seeing all the props, organized perfectly. I have built out a huge section of food photography props this past year, and within the next year, I'm hoping to build a display similar to this (but probably half the size).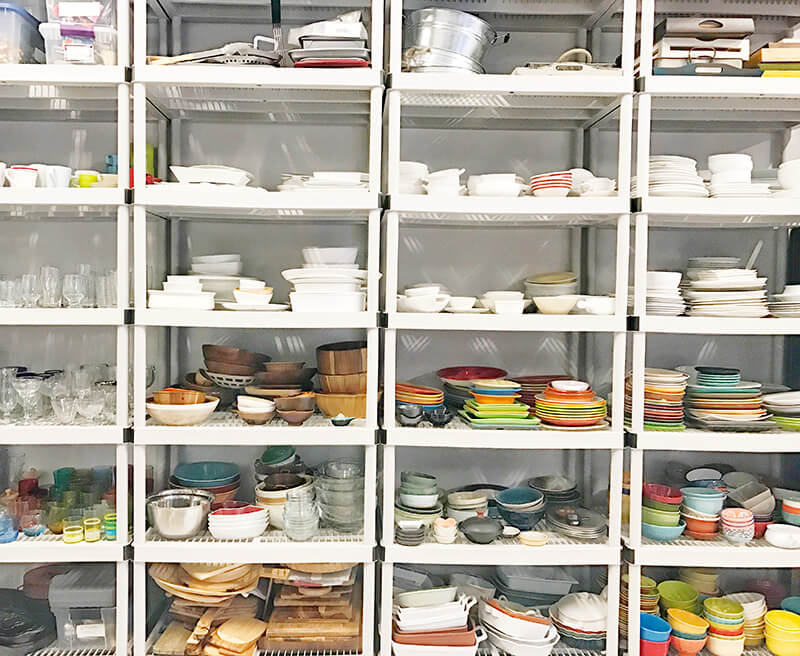 I am in the final stages of a recipe for a project-based client. They love it, but I need to make one final tweak. The version they did not choose (which is my favorite version) will be posted on my blog in December. I can't wait to share it with you!
Beautycounter is still a focus, too, and I think it always will be. I was recently listening to a podcast – someone else who is also part of the Beautycounter team. She was talking about how hesitant she was to try the product and then to add it as part of her business. But then she started sharing how she fell in love with the product (I can relate), and that, from a business aspect – how incredible it has been. I amazed by all that has happened in less than 2 months, and I am so excited to keep growing and learning, about the business, mission, and all products.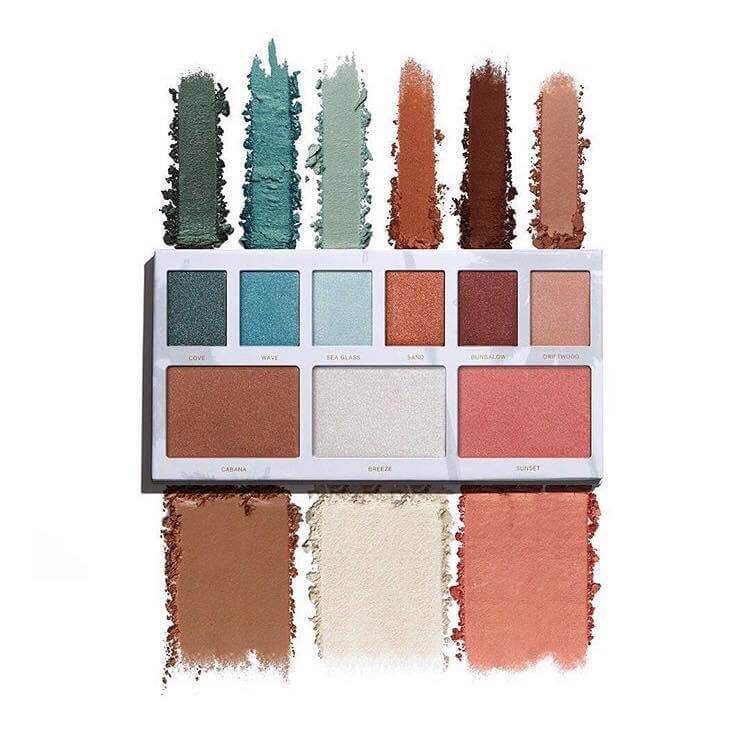 Finally, I have feverishly been working on The Gutsy Girl's Bible 3.0 with my assistant. She is currently reviewing the jumbo e-book, and the goal was to have it ready for the new year. I'm still not sure that's happening, but we are moving along nicely.
Personal and Family
The beginning of the month was lovely. We had visitors constantly. My mom came the first few days of November, Ryan's parents came right after that, and finally, my brother-in-law and his son came right before Thanksgiving.
My mom and I finally hit the Alameda Flea Market, which was a bucket list item we wanted to do together. I love a great flea market, antiquing, and the like. My mom and dad sparked this passion for me. My parents can take anything and turn it into something new and useful.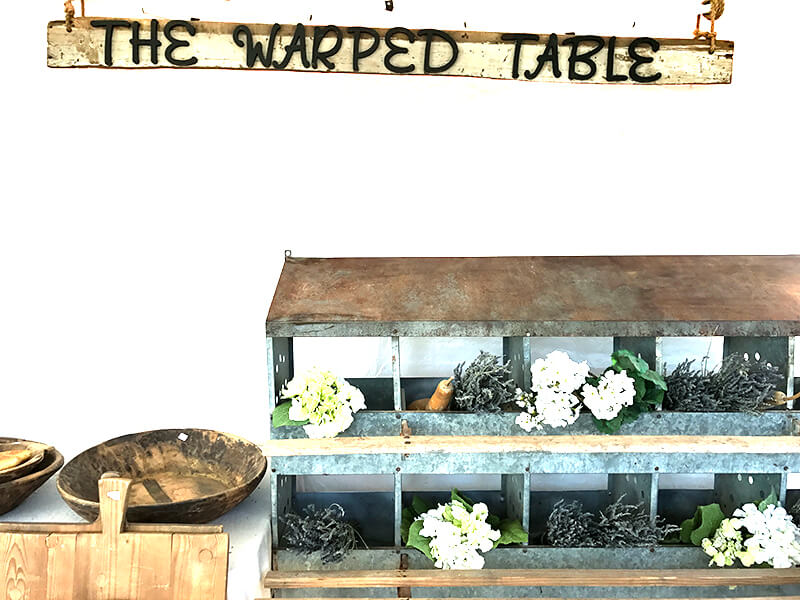 While Mom was here, I also invited Elisabeth over and cooked dinner one night. It was my mom who first noticed the letter Elisabeth had written, so I always wanted them to meet. We had a lovely night, and the food was delicious. I made a One Pot Thai Curry, without the curry. Don't ask.
When Ryan's parents came, they let us sneak off to Tahoe for a short day/night getaway.
We stayed in one of my favorite areas and packed a lot into those 24 hours. We went for long walks, had an incredible dinner, played a few slots at the Casino (adulting, you know), enjoyed drinks, sat in the hot tub outside at night after dinner (yes it was cold, and yes that's my favorite time to hot tub), did a morning hike + run/jog, and soaked up all that is one of my favorite places on Earth – Tahoe.
No, for real. There is nothing like Lake Tahoe. The views are breathtaking. There are an endless amount of things to do and see outside. And soaking it all up with Ryan is the best ever.
Ryan's brother and his son came for a quick weekend right before I went home to Minnesota. It was a chill weekend, and they spent a lot of time playing basketball outside and eating the dinners I made. I introduced them to my Instant Pot bone broth, and they loved it. I swear, I'd make bone broth for anyone, 24/7 if I could.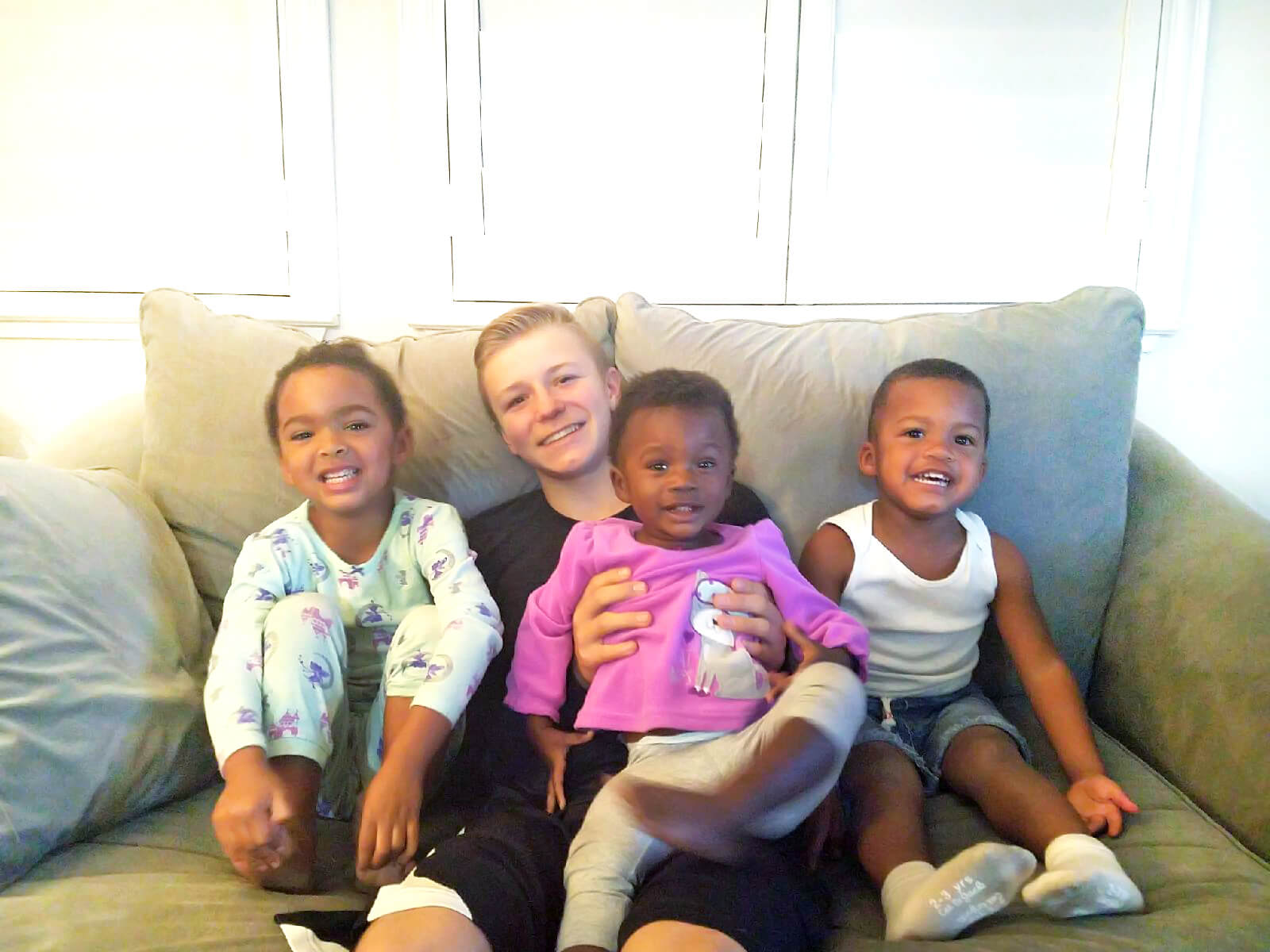 My nephew, Ashton, got the full experience of life with 3 littles. He was covering his ears a lot, and I kept telling him, "Please remember this once you get into high school…..no babies."
Samarah, Isaiah, and Amiya are growing like little weeds.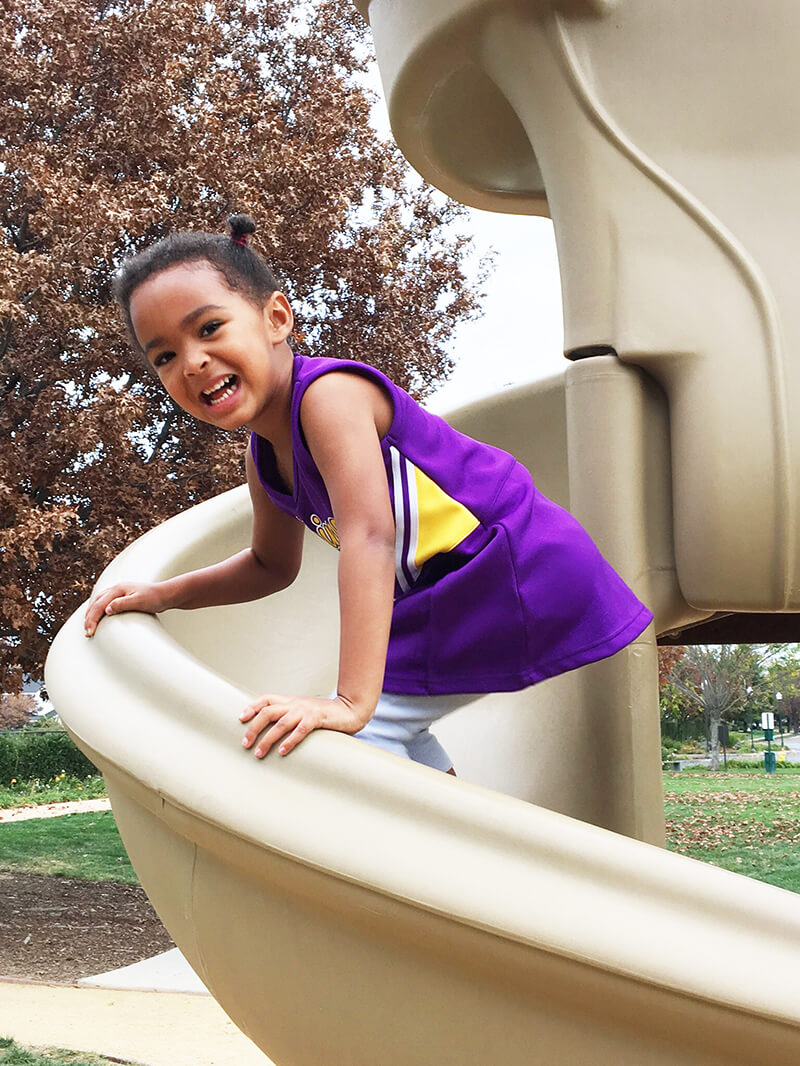 We are having full conversations with Samarah now, Isaiah's vocabulary finally emerged, and Amiya can sing her ABC's, count to ten, sing 'Row, Row, Row Your Boat,' and yell, "Stop it" whenever she isn't happy.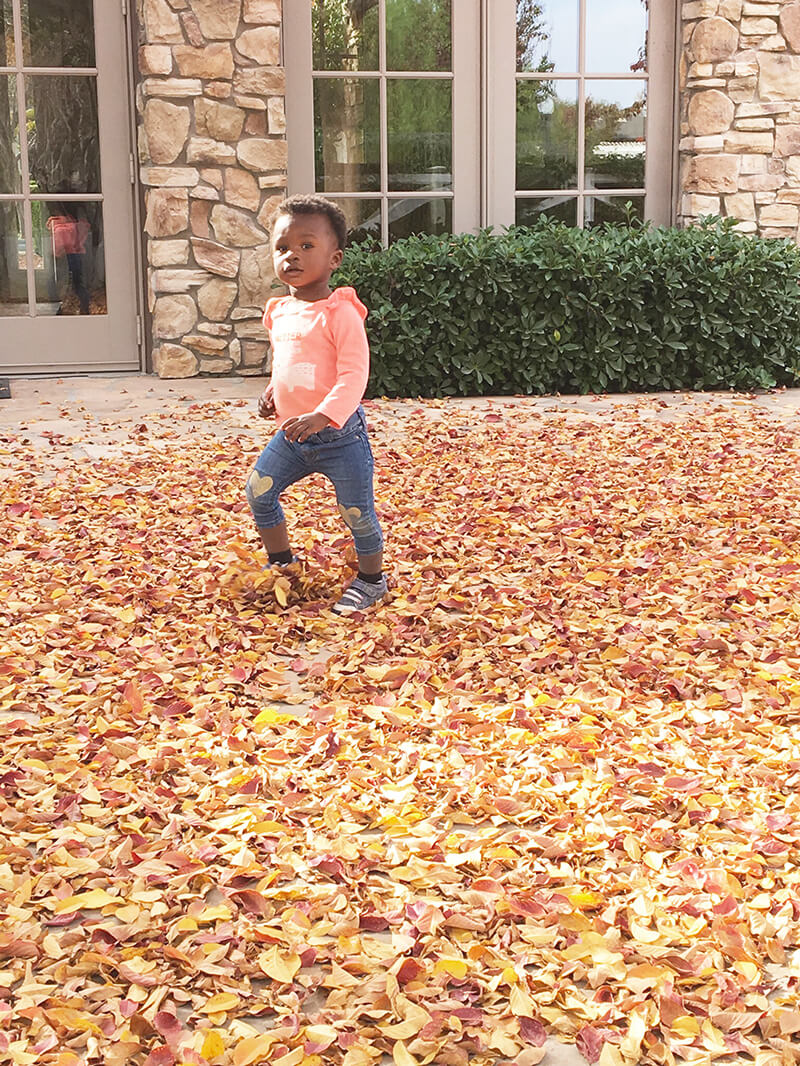 We continued the Turkey Hands tradition, and I am working on organizing all our little hands currently.
They are the sweetest, kindest, and most adorable little beings in my life.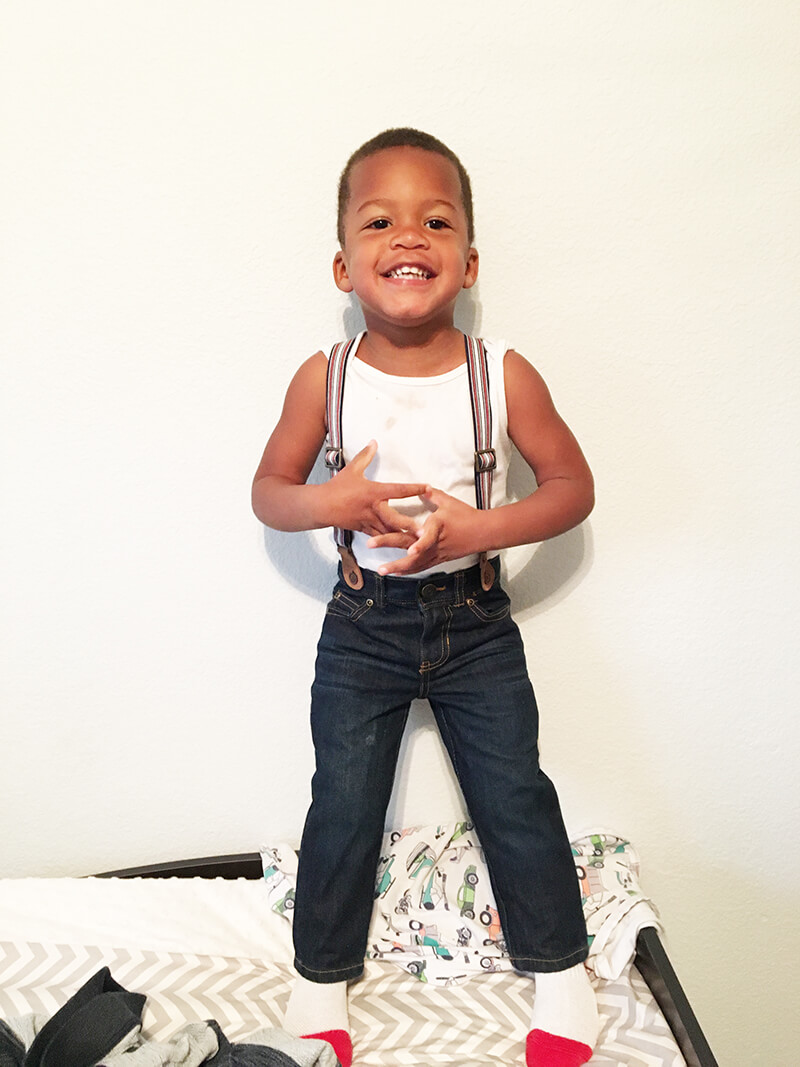 And finally, if I didn't mention that November brought heartbreaking news, it wouldn't be a true recap. I wrote about my dad being diagnosed with cancer in Finding Thanksgiving. I spent the last week in Minnesota, and I would not have traded that time for anything in the world.
I dug out this picture from last year at Christmas. One year ago.
I can't believe how much things have changed.
A lot of things happened while I was home, but my favorite part was this one beautiful morning with Dad. I have been trying to tell Ryan the story, but each time I start, I want to break down crying, so I still haven't been able to. I wrote about it in my journal immediately after it happened. I titled it, "Things You Don't Know." I'll share someday.
Before I left on Tuesday, I gave Dad strict instructions. "Dad, please don't argue with the doctors. Drink your water. Take your medication. Eat those bananas. Drink the tea Lan is bringing to you." His only real response, "Well….you'll be back in about a month then, right?"
Yes, Dad, yes. I'll be back before Christmas.
Blog Posts I Wrote
Here are all the posts I wrote this past month.
Adios, November! I'd like to say that December gets "easier," but it doesn't. Like at all, not even a little bit.
Close family and friends know what I'm talking about, and soon you will, too. But December is going to test every last emotion in me. Trying to hold it all together while patiently waiting for more pathology information on my dad is hard.
Yes, this is actually hard.
Now there is no choice but to keep on keeping on.
And it's less than a month to Christmas, family, and Minnesota.
Stick with me. You'll see.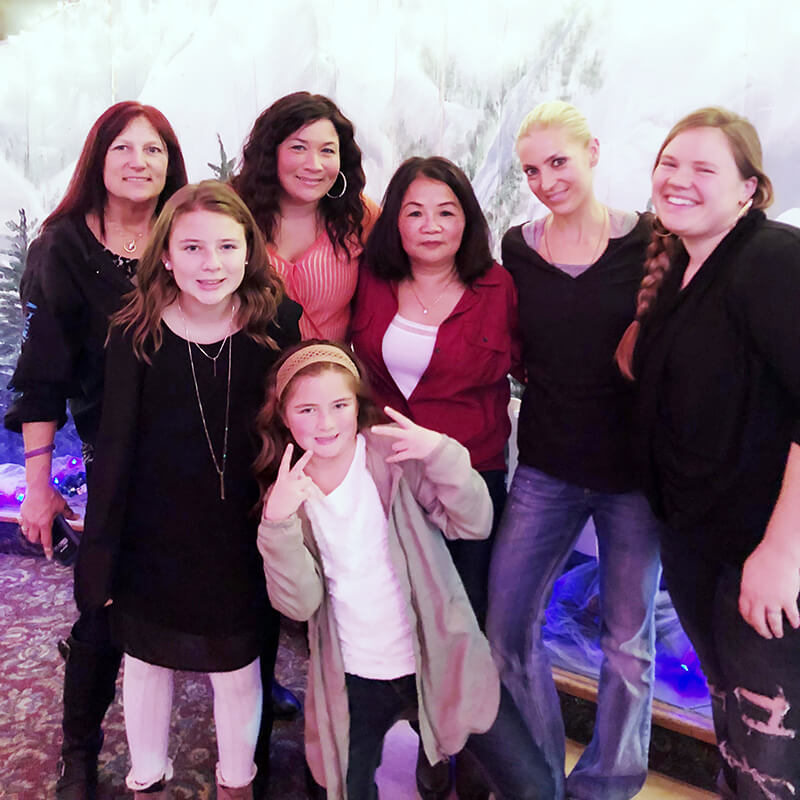 Tell me something new and good about YOUR November!
Xox,
SKH
You will heal. I will help.