Today Ryan and I have been married 9 years.
It hardly seems real, given that before Ryan, I could barely see myself with someone for a year or two, much less 9 married (and like 11 or 12 in total).
I have shared so much over the years on our anniversary. Year 1 (no post). Year 2. Year 3. Year 4 (I can't find this anywhere!) Year 5. Year 6. Year 7. Year 8.
You might think there's nothing left to share, but the best part of our life together is that each year it seems the memories double and triple in size from the prior year.
This past year felt like a whole lot of family, so that's what I want to share for 9 years on our 9-year anniversary today.
9 Years Ago
9 years ago today I could have never imagined our lives would look the way they do today.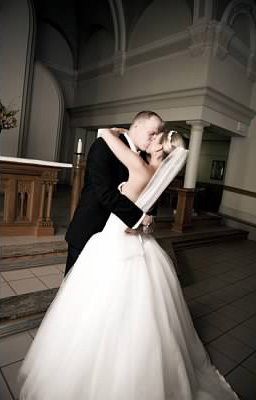 These were not the plans we had for ourselves, but I married someone who has the same beliefs and outlook on life as I do. Things turn out best for those who make the best of how things turn out.
I will never forget one of our first "real" dates when we attended a wedding together. The flower girl was fair-skinned, with long blonde hair and blue eyes. Her name was Georgia. For years, we had this plan of a little baby girl that we would name Georgia.
That little girl embodies everything I think we both thought our lives would mirror. A little girl who looked like us, given a name we adored for all the reasons unique to us and our life stories.
Ryan and I spent several years together, just he and me, waiting on our Georgia Josephine. And during those years (dating + engagement + years 1-5 married), despite the emptiness filling our lives without a child, we had each other. I look back at them now and think of how blessed I feel to have gotten so many years alone with Ryan. We did everything together, mostly alone (we moved to California together just prior to getting engaged), and it formed a relationship, friendship, and marriage that became a foundation for everything the future would hold.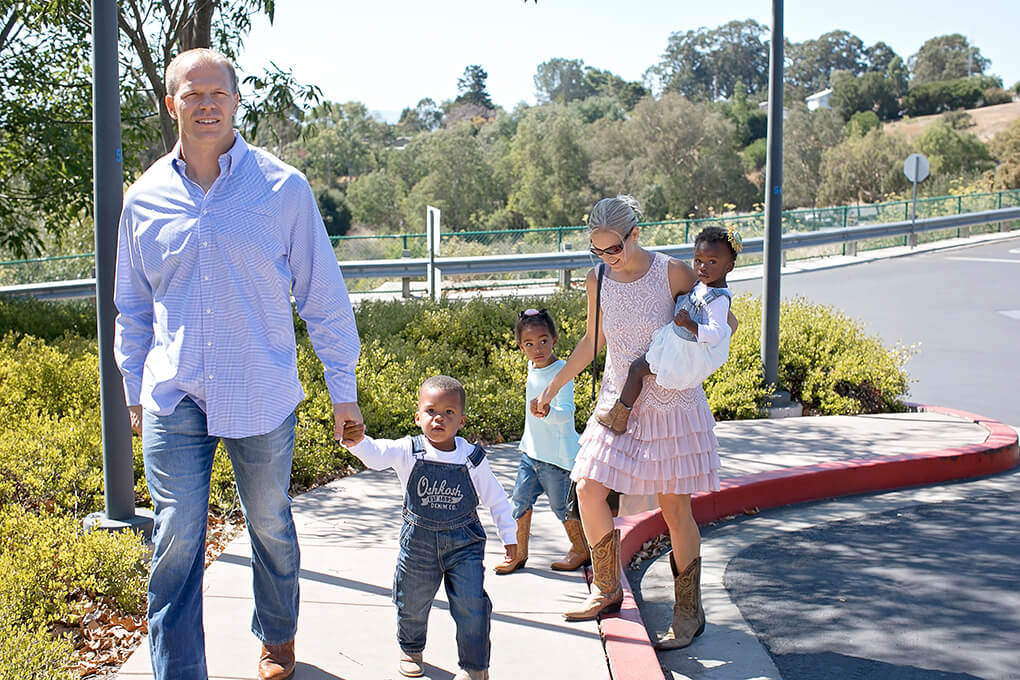 We never got our Georgia, but God's plan trumped ours and, in fact, the most awesome part of that transition to the life we thought we'd build to the one that came true is that Ryan believed it was beautiful in its time (maybe even more so than I did). In fact, the post I linked to above, "When His Plan Trumps Yours," Ryan titled. And even though Ecclesiastes 3:11 is my most favorite Bible verse today, it was Ryan who believed it and lived it long before me.
9 Years Today
I tried to find pictures for this post of just he and me. No luck. (This was, literally, the only one I found from last February when he took me to Napa for my birthday.)
If you want the truth, that initially left me extremely frustrated.
But then I grabbed Ryan's anniversary card last night, and the whole theme is you're a wonderful husband and father. I realized something in those moments of reading the card – as we celebrate 9 years today, we have everything I ever wanted in my ideal marriage……a beautiful he, me, and a family of we.
I am not perfect. Ryan is not perfect (close). Our kids are not perfect (close). Life is not perfect. And our marriage is not perfect.
But these days, people are giving up and giving up if things don't seem 100% perfect. If happiness doesn't fall like a shooting star, then there must be more to life and love.
Except there isn't.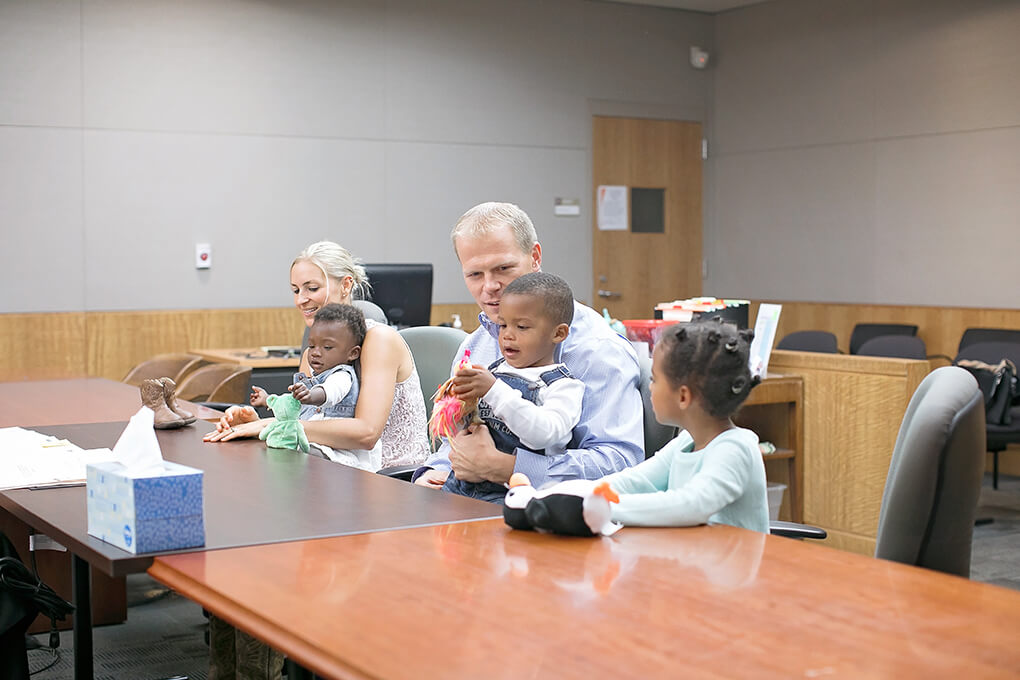 The grass is greener where we water it.
And right now, we have been watering our family life, after years of watering our relationship. And right now, despite all chaos, stress, and daily madness without barely 5 minutes in a row for just Ryan and I to sit and talk, this marriage and our life has been the absolute, 100% very best gift God ever gave to me.
This past Father's Day, I made Ryan a video. I never shared it because, at the time, Amiya was not fully adopted, but now that she is I can.
The video is everything, and it embodies everything that Ryan is not only to the babies but to me as well.
In my best dreams, I did not imagine a husband or father for my children like the one I chose 9 years ago today.
Every year on our anniversary I write the words written in my wedding vows, from the movie Patch Adams.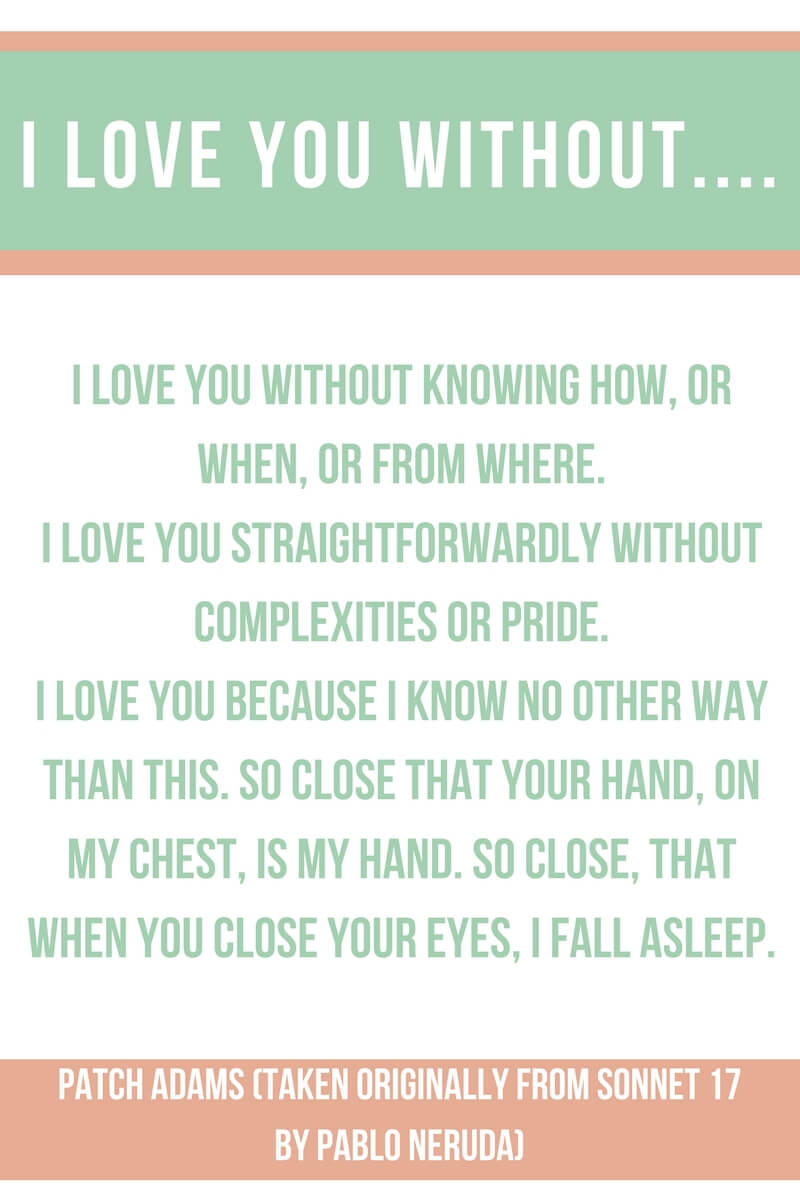 Happy 9 years, Ryan! This next year will likely prove to be our biggest (and maybe most challenging) yet, but heading into the big 1-0, there is no one – absolutely no one – on this Earth I would rather do it with than you. Today, tomorrow, and forever, I'll love you more than 10 buckets of Cold Stone.
p.s. As we head into year 10, we are planning our 10-year anniversary to Italy (this July) and I am confident that for my 10-year anniversary post for Ryan, I'll have plenty of pictures just he and me.
Xox,
SKH
You will heal. I will help.