It's finally Shark Tank time! I started telling you about it in the September recap, but after a few years of wanting to be on the show, it's happening this upcoming Sunday.
Updated on Monday, October 16, 2017: Makenzie struck a deal with Mark Cuban on the show! It was incredible.
I won't physically be on the show, but this is as close as I'll likely ever be.
Click HERE to save this product for later.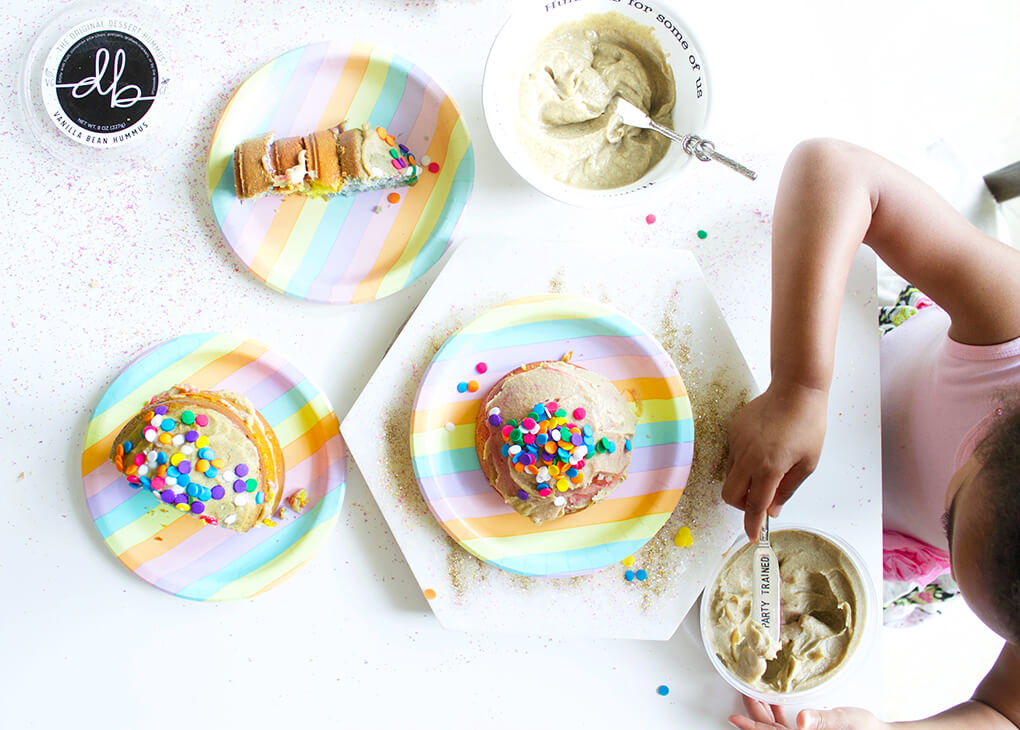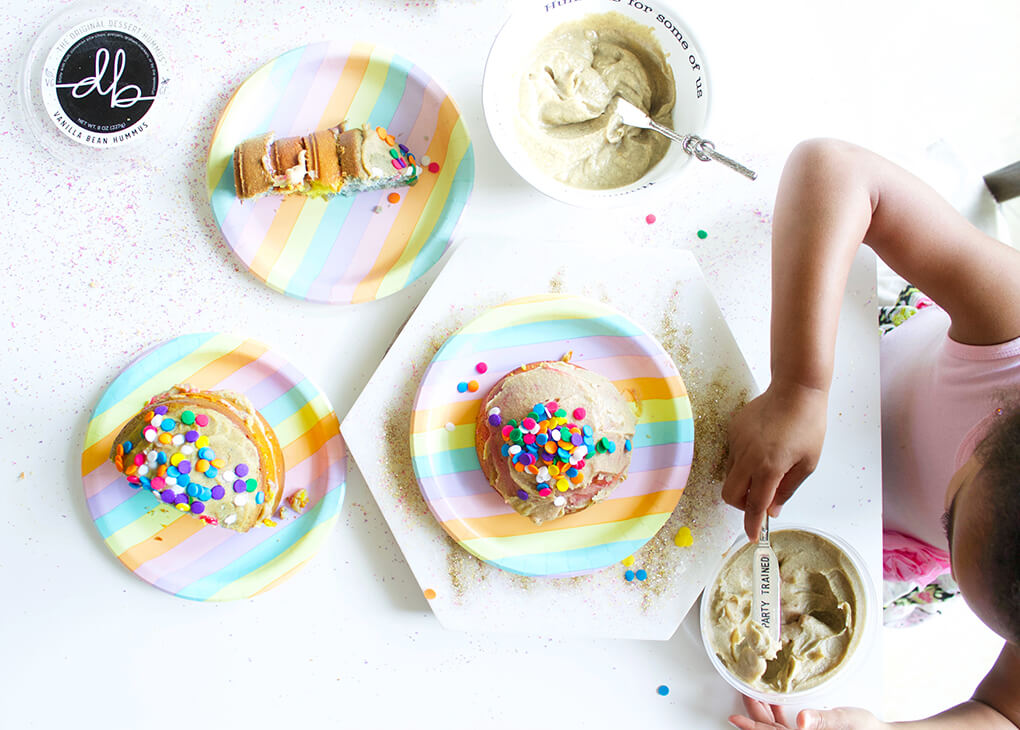 I told you in Goodbye, A Loving Spoon nut butters that the reason I wanted to go on the show was for capital. And within the sentence stated, "And so yes, if they reach out now, I will have to decline." In March of 2016, (immediately after publishing that blog post) Shark Tank did reach out. In fact, the way it all went down (the back and forths with the show) was similar to what Makenzie experienced.
The difference? Third time was a charm for her.
Makenzie, the Founder
I've been with Makenzie (we call her Mak) for over a year now. I started with her during the earlier days of Delighted By Dessert Hummus.
A guy I worked with at Nutiva met her randomly at Expo West 2016. Conversations evolved, and somewhere along the way, she said, "I love the photos at Nutiva. Who does them?"
I was home in Minnesota when I had my first call with her.
I saw so much of myself in her, (from a food entrepreneur standpoint) yet many of the qualities she possed, I was simply never able to bring to life.
She had this wild, crazy, and over-the-top passion for life, people, quality product, spirituality, and entrepreneurship that I resonated with 1,000%.
We decided I'd start helping her with all her brand photography…..for their Instagram, website, and more.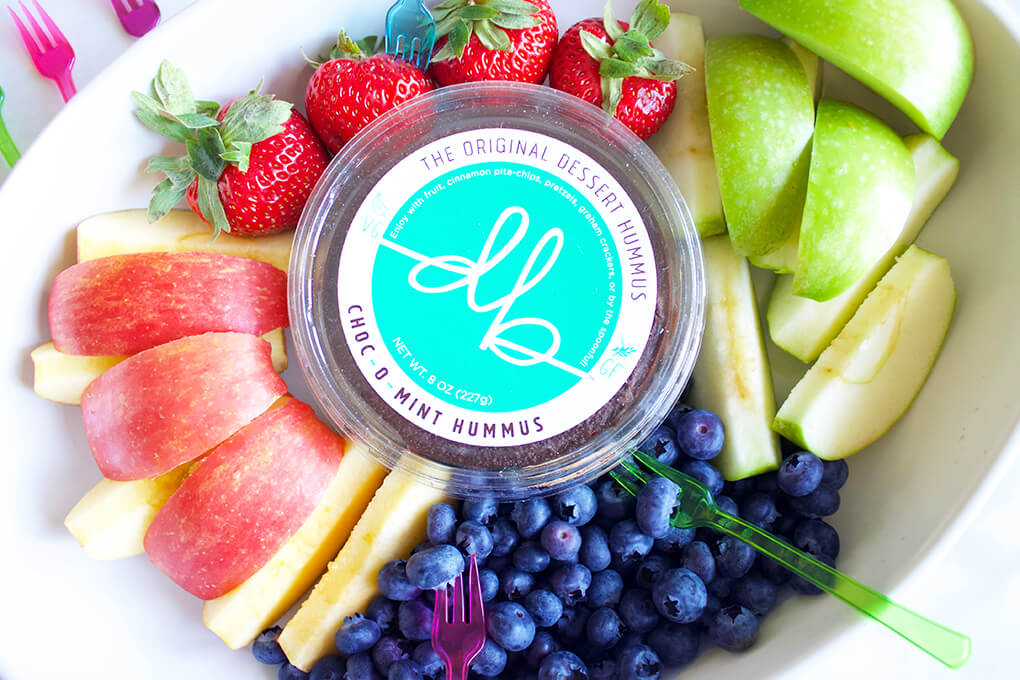 Finally Shark Tank
So, then, how finally Shark Tank for me?
One day this past March (I think it was then….but I can't even remember), Mak texted me, "Hey, I'm going to be sending you some release forms for your images. I need you to sign and get them back to me ASAP. Shark Tank needs them, but we cannot say a word."
I signed the papers, and then she sent me a list of some of her favorite images. She needed them in their original sizes so they could be blown up. To this day, they sit in a folder on my computer called, "Makenzie Canvas Project."
I figured they would somehow be incorporated in her pitch, but until about a week ago, I never knew just how much they would be shown on the show.
From the show's press kit for this upcoming Sunday, here is a sneak peek.
Guys….I am absolutely, over-the-top excited about this! Kind of school girl-ish, for a million reasons, but mostly because of the fact that I never started my marketing career thinking, "I'm going to be a food photographer." In fact, even though I photograph food, I don't even fully consider myself a food photographer.
I niched down even more than the broad food photography category.
I sought to work with only natural food brands whose products I loved and respected in order to help bring their product packaging and brand story to life via images.
I have learned that taking this angle vs. straight food photography are very different, and personally, I really enjoy the brand side of it.
But I never knew just how much I loved it until I saw this press photo of Mak on Shark Tank with all of my images.
Why Delighted By Dessert Hummus
Skeptical about it? I was, too. Ryan was. We all were. Chickpeas turned dessert?
But I cannot even tell you how incredible this product is!
Samarah could eat an entire container in one sitting. I've also let her do it in the past, too. It's absolutely incredible, kind of like eating cookie dough right out of a container.
There are 4 current flavors:
They boast facts: Vegan, dairy-free, free from top 8 allergens, gluten-free, all-natural, zero preservatives, and non-GMO.
And if you click HERE you can browse several ways to use it.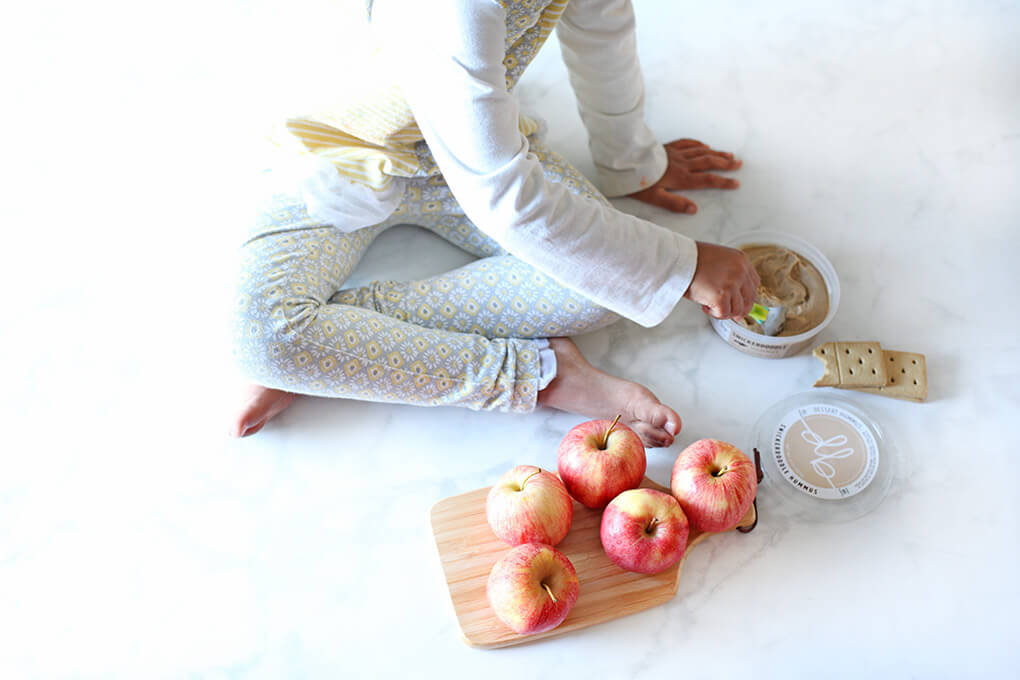 You better grab some now (click HERE for the store locator or feel free to reach out to me personally if you can't find it in your area – p.s. homeskillet MN – it's at Hy Vee in Owatonna!) before the show airs. Rumor has it that, no matter what – deal or no deal, Shark Tank has the ability to eliminate all stock and crash websites. Ah…..the "problems" Mak is going to encounter. You've earned it!
It's finally Shark Tank time. Tune in this Sunday, October 15th to ABC, 9/8c to see if Mak strikes a deal with the sharks. What do you think?! Will she or won't she?
Xox,
SKH
You will heal. I will help.