How is it even a real thing that I am publishing my September 2017 catch up over bone broth already?
Is it just me or did September just fly? I mean, like totally flew past me. But I won't lie. I am excited to be writing this today. I am alone, gone for a quick minute at a work conference. I spent Friday night in complete peace and quiet, making this post a nice, reflective one.
September 2017 Catch Up Over Bone Broth
Health
I know what they say about the gut-brain-skin axis……if you want to heal the skin, you have to heal the gut. I am no stranger to the research around gut and brain and gut and skin.
But all the research has sort of left me confused.
This past month, I felt phenomenal from an emotional and gut standpoint! My mind was on point, and my gut still continues to thrive. I was listening to a podcast yesterday on people who suffer from constipation, and all I could do was sit there and reflect on how far I have come…..how the answers I sought and got have changed my life and helped me heal immensely.
Additionally, my energy was so great that I cut down from 3 to 2 pills per day of the Adrenal Grandular. Don't get me wrong, I'm still tired at night, and I still have my days, but on the whole, I have so much more energy.
So what's the problem then? My skin has been flaring again, and it has me puzzled because everything else is so dialed in.
I have my thoughts, theories, and ideas for why, but honestly, I don't think I'll ever be certain because my gut is doing so well.
I have healed Perioral Dermatitis naturally before, and I'll do it again. It's not nearly as bad as it was back then, but it's creeping up on me, so I'm wanting to squash it now. I'll be implementing and testing some things, and I'll report back.
Fitness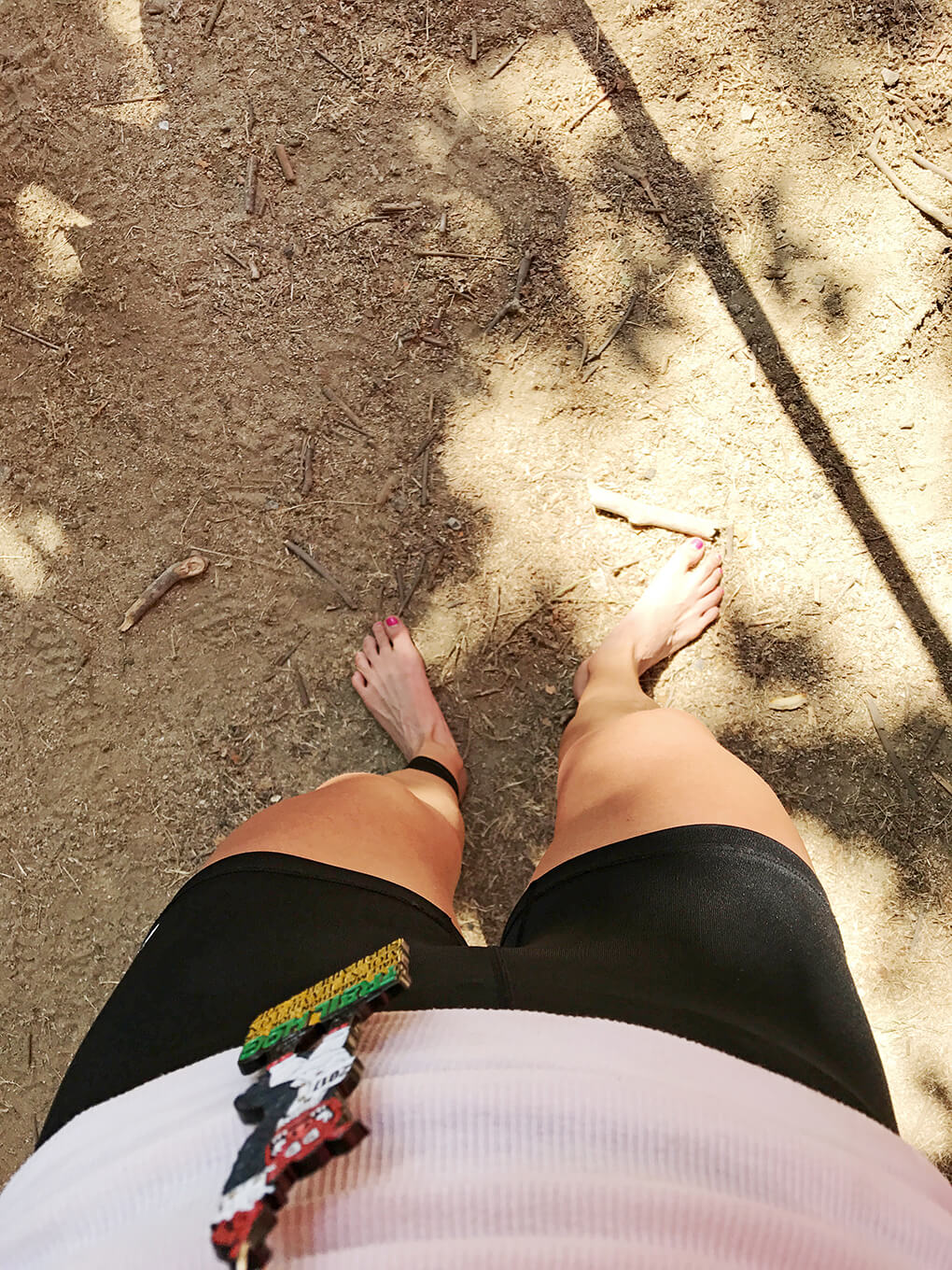 September was home to just one race, Trail Hog. It was in the beginning of September, so by now, it feels like years ago. That said, I do still remember the pain and agony of the day. But I cannot even wait until the next race this upcoming month!
Trail Hog was at the beginning of September, so since then, I've just been plugging away. I'm still doing Jess' program, and still totally loving on it!
Getting into a workout groove can take a really long time, but I told Ryan this week how excited I am that I am in such a groove that I don't even want to take days off anymore. Of course I do, still 2 per week typically, but my new ways for working out and training are what fit me like a glove.
5:30/6 am – 6:30/7 am every single day is my jam. (And if you're on Instagram, I share a lot of the daily workouts via my Stories.)
Professional
An industry friend and acquaintance said something to me yesterday of sorts, "I cannot keep up with everything you're doing. I have no idea how you run so many clients while raising those 3 babies."
I flat out told her, "I have no idea, either."
But here's what I do know….I really love and am extremely passionate about the work I do, clients I help, and this day-to-day life I've chosen and worked hard to arrive at.
This past month, I picked up a few new projects (I'll share once they wrap up), and I grabbed a new, small client which I can share with you – Yummy Spoonfuls – I mean, that one obviously makes sense to you, yes?!
Additionally, my client, Makenzie (we call her Mak) at Delighted By Dessert Hummus announced that the company is on Shark Tank October 15, 2017! There is a chance you see some or all of these on the show :)….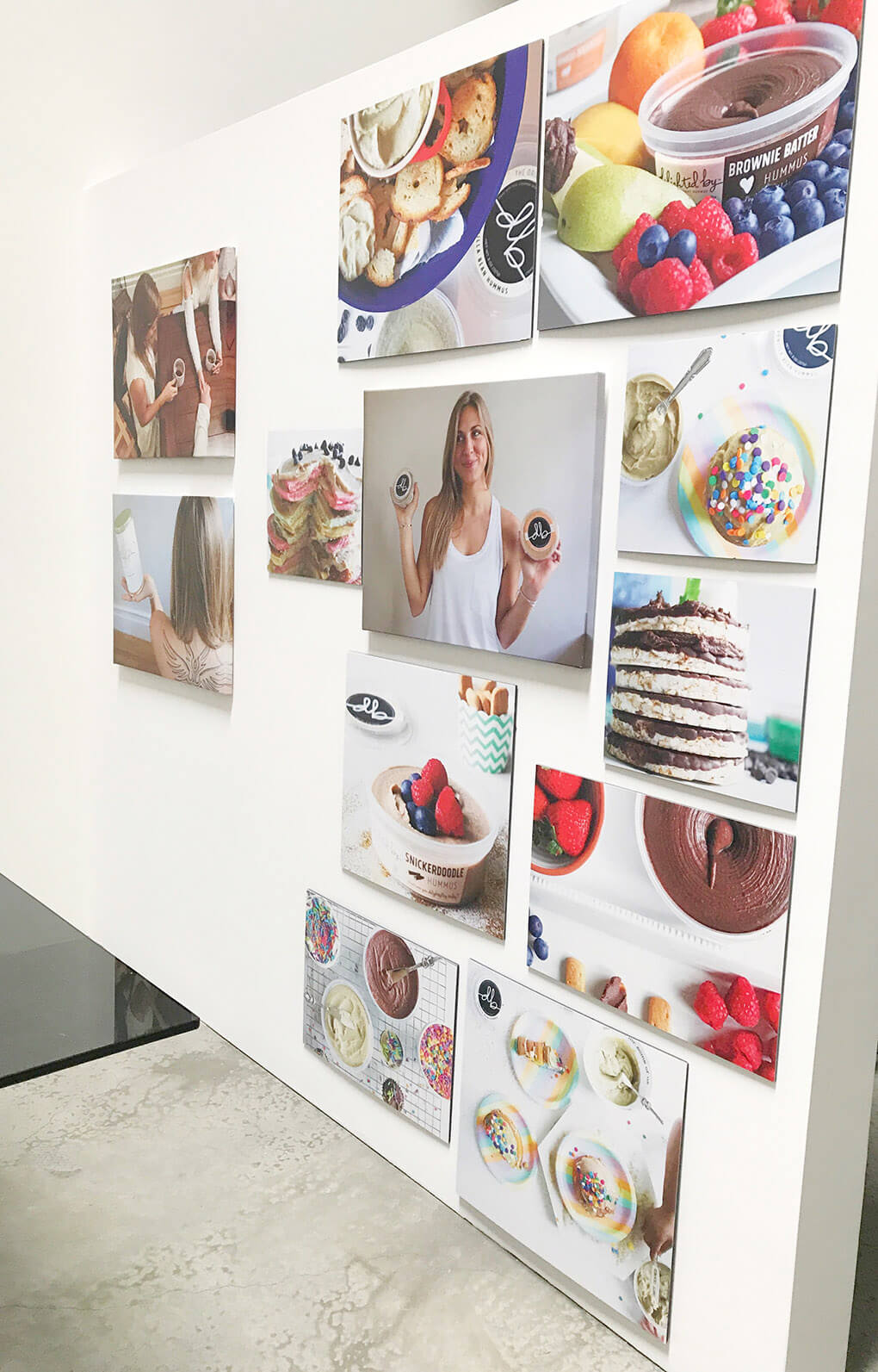 Hours and hours on projects is an understatement, but I'm growing and advancing, and it's been incredible!
Personal and Family
I had to scale back on the blog because so many new things are happening from a professional standpoint (above). This past week, I got an email from a brand who wanted to work with me on a post to launch mid-October. But after this past week, I stepped back to finally start saying, "No. No, I can't do that for that amount of money. No. No, I can not sacrifice those extra hours when those are the hours I could be spending with my children and husband."
Because the truth is that I do have to sacrifice time with them often, but I no longer allow it for things that don't fall into my short and long-term plans and goals. Ryan says I'm strategic about the things I take on these days, and while I don't fully believe that, I am working towards it daily.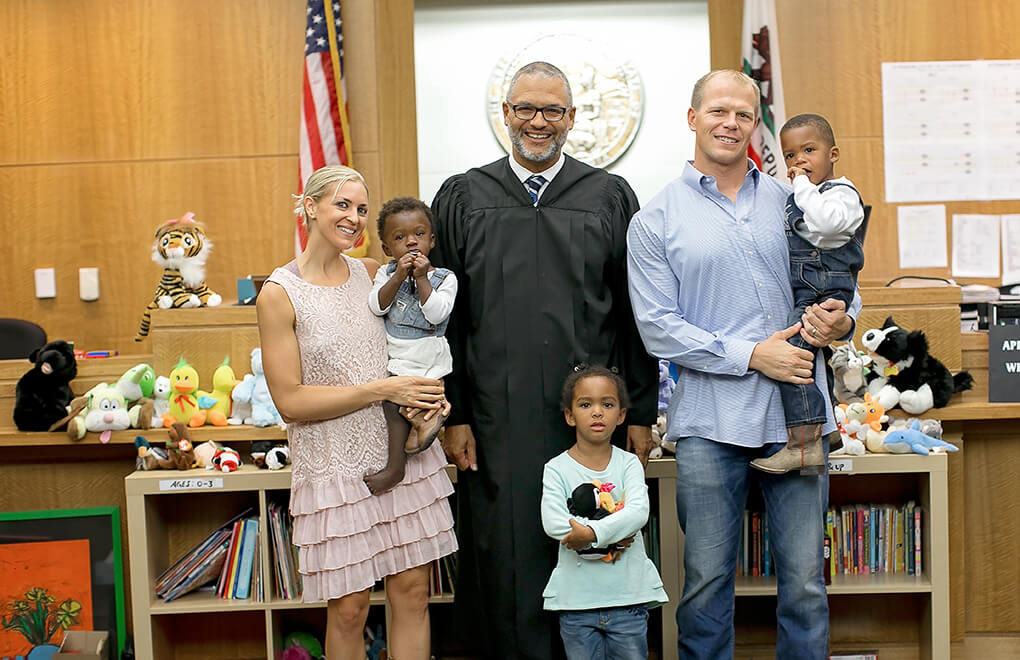 Ryan, Samarah, Isaiah, and Amiya are the most important people in my life, and I want to make sure they remain the priority.
Samarah had her 4th birthday, and she has started reciting Bible verses for Awana. When she says, "God created the heavens and the earth," my heart bursts. The way she says earth (earf) is the most adorable things in the world.
Isaiah is talking so much more, and the level of communication is helping us all. His new things are, "Mommy, mommy, mommy……" and "Ohhhhh…..I see." The dude is funny as heck.
Amiya is walking – all over now, but this is just within the past couple of weeks. She and I took a trip to Minnesota in September, and at the end of our flight back to California, I told her she may not get adopted. Never, ever, ever, flying with her again until she's like 5…..or 17. But she's adopted, and ours forever, and that was one of the biggest highlights of September.
And finally, speaking of Minnesota, our trip home was lovely. There is no place like home. If I could click my heels like Dorothy and be there forever….
Blog Posts I Wrote
Here are all the posts I wrote this past month.
And that was September. Upcoming in October? Shark Tank – trip to LA? Brazen
Tell me something new and good about YOUR September:)
Xox,
SKH
You will heal. I will help.