Because we read it almost daily and have for many months now, I wanted to share our favorite adoption faith book for children.
It is the perfect mash-up of adoption meets faith, and while a book like this isn't for everyone, it is absolutely for us and I wanted to share with you, in case you've been looking for an amazing new adoption faith book.
Favorite Adoption Faith Book for Children
Click HERE to save this post for later.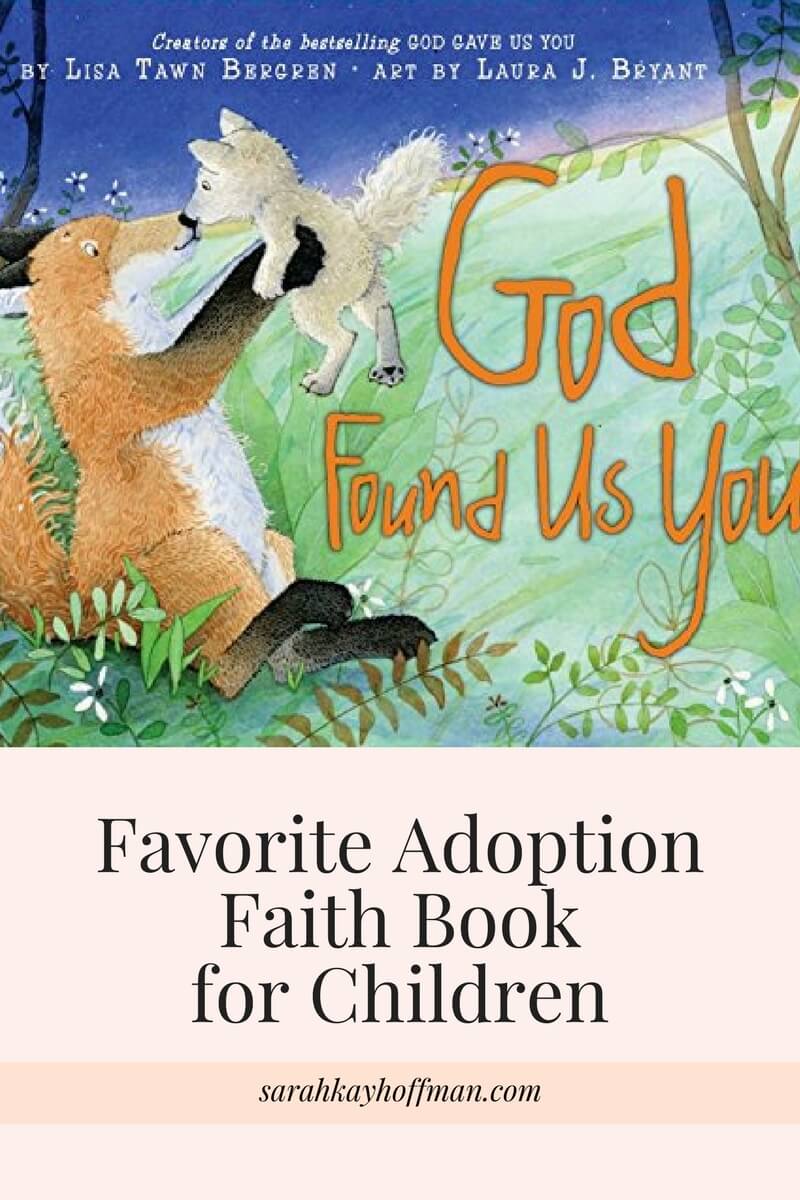 What is the book? It's called, "God Found Us You" by Lisa Tawn Bergren.
As little fox gets ready for bed, Mama Fox tells him the miraculous story of his special arrival. This heartwarming and tender tale captures the immensity of looking at God through a young child's eyes and the profoundness of the blessings that adoption brings to both parent and child.
The book begins, '"Little Fox cuddled up to Mama Fox one night and said sleepily, "Mama, tell me again about the day I came home."'
And then on and on it goes, addressing so many wonderful things about adoption and faith.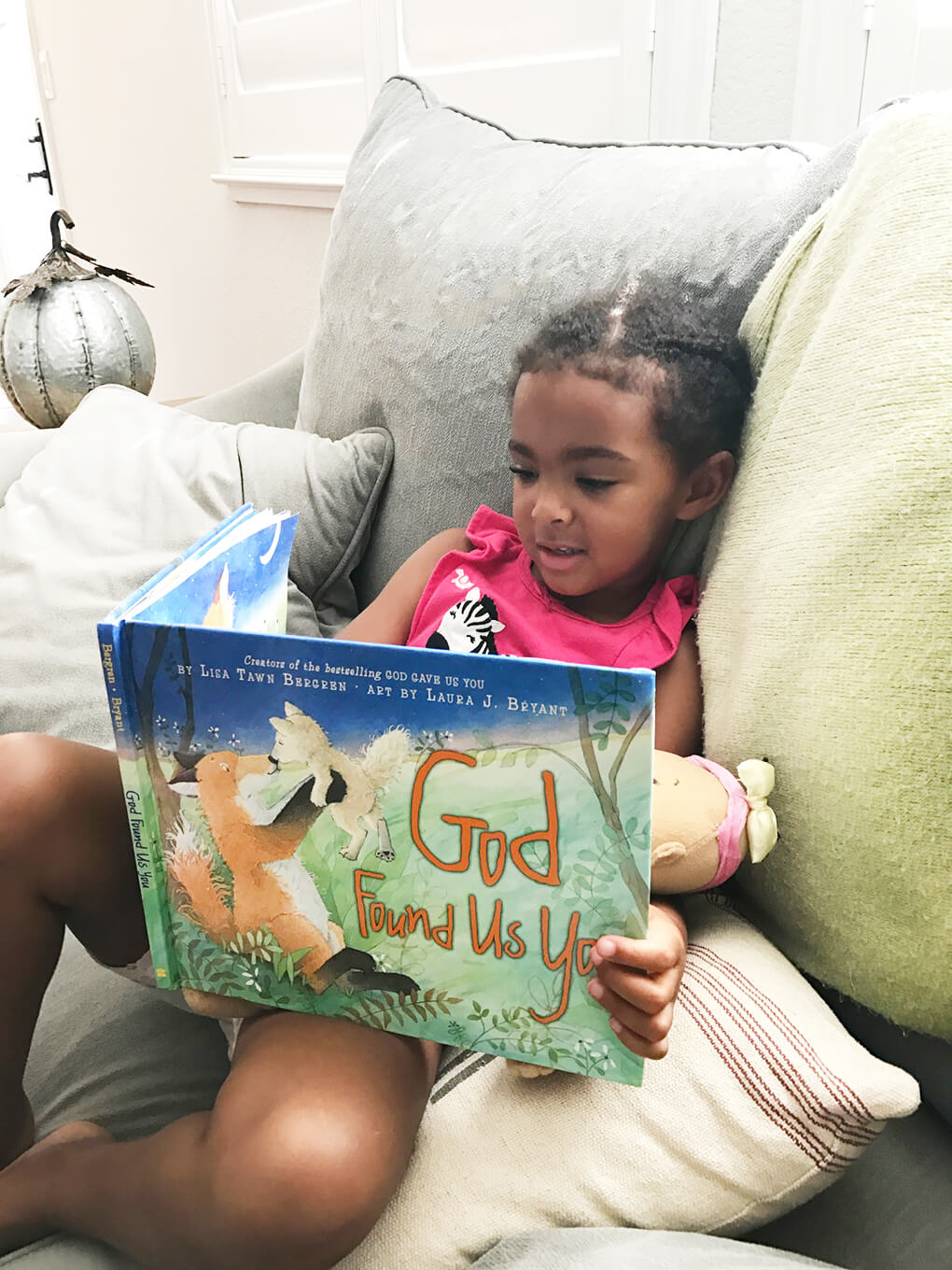 Like how….
Little Fox was wanted. "I dreamed of how you would look, smell, even what you would sound like. And every day I thought of how wonderful it would be to hold you in my arms."
It was in God's good timing. "But I knew that someday you'd arrive, when God would find us you." + "But I trusted that God knew you, and knew me, and knew when we'd fit perfectly together."
Mama Fox yearned for Little Fox. "Waited, and waited, day after day, after day, after day."
Mama Fox doesn't talk poorly of Little Fox's birth mama. "She must have had very big reasons to give you up. She must have thought it was best for you."
Mama Fox reflects on the two mothers. '"I think she prayed like crazy that you would be safe, Little Fox. I think she prayed for me as much as I prayed for her." Mama's voice got all whispery. "Ang God answered both our prayers."'
There is no need to worry about ever being taken away. '"Mama, will you be my forever mama? Always and forever. No matter what," she promised."'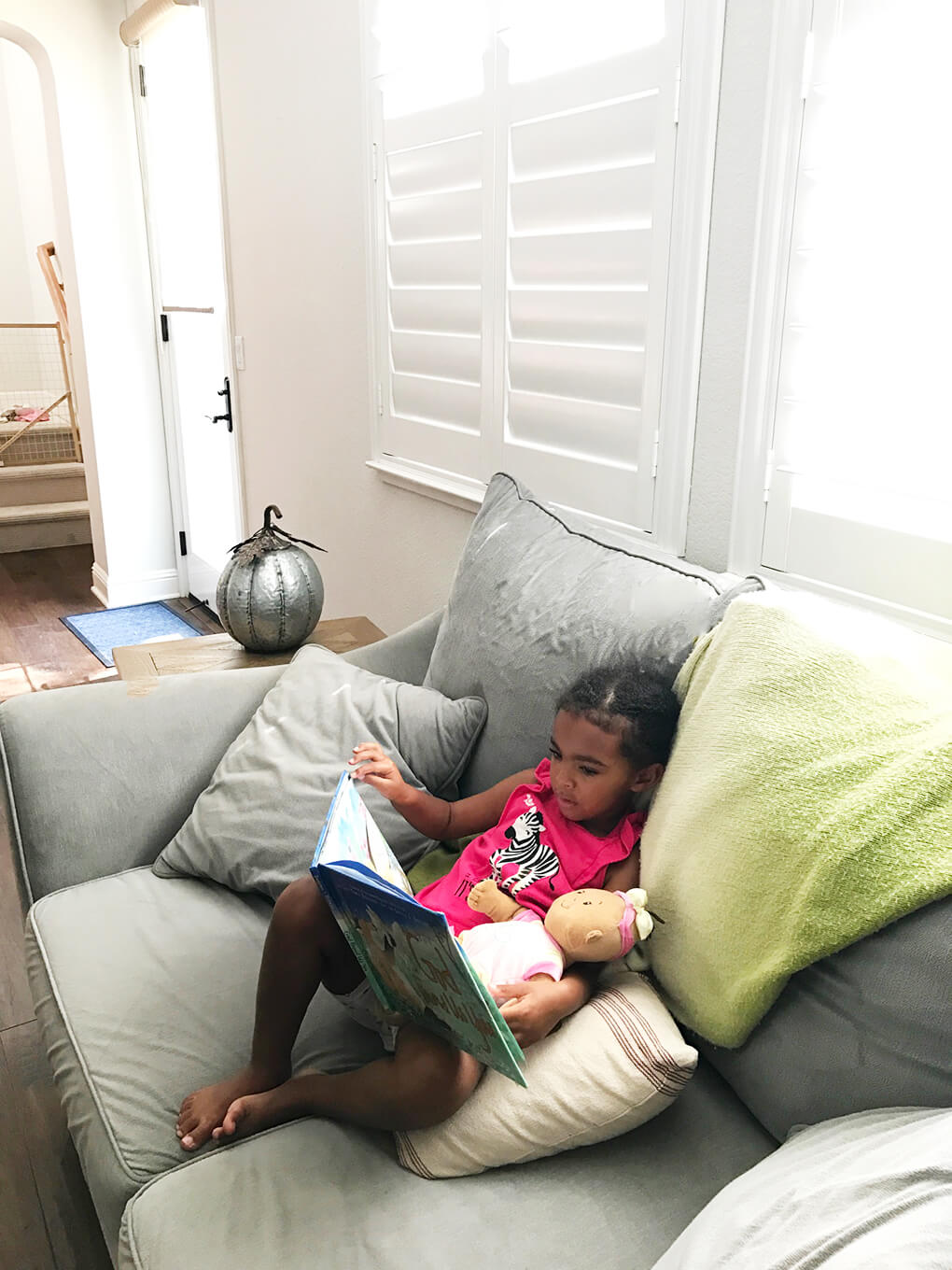 Safety and security are real. "And he went to sleep dreaming about the day he came to the big woods….and first smelled his mama…and knew he was loved…and finally was home."
This book never fails my emotions or Samarah's love for the story. By the time I hit the last paragraph, Samarah is nestled up super close to me, her head buried on my shoulder or just under my chin. The paragraph reads,
"When God found us you," Mama Fox whispered in his dreams, "you made me the happiest mama in the world."
Do you have a favorite adoption faith book for children? Each day we are increasingly interested in books (both Samarah and Isaiah love them, and pretty soon I'll have to share Isaiah's favorite book!) I have added this book to the Recommended Books page.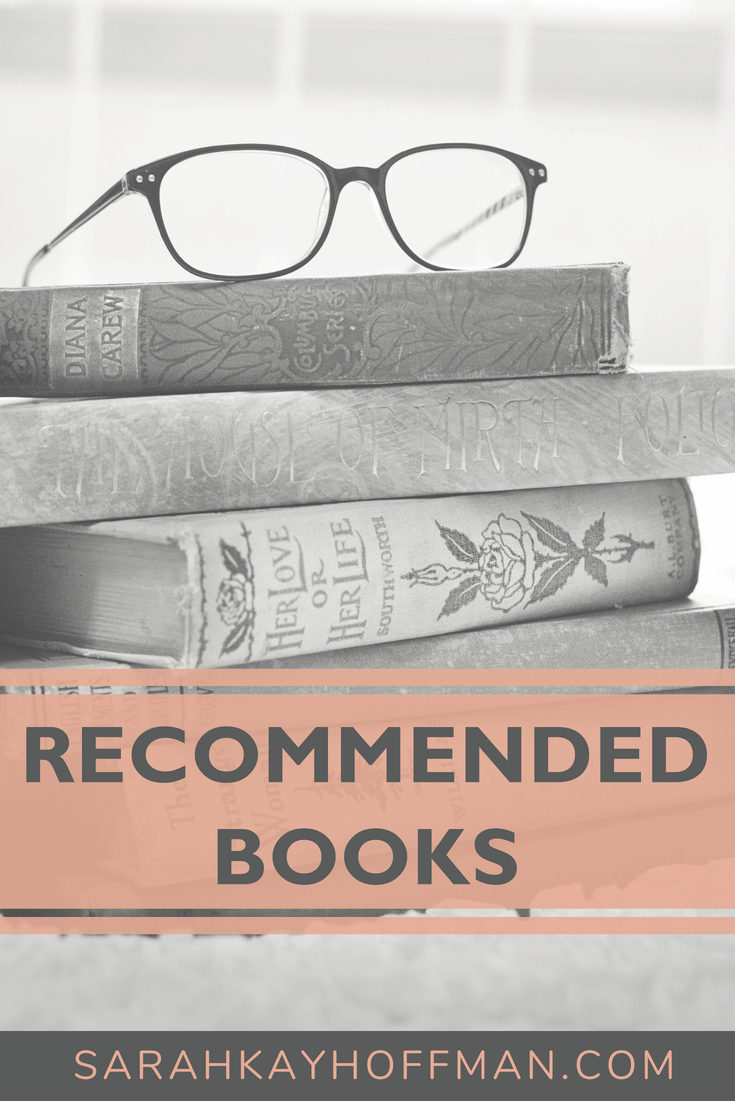 Xox,
SKH
You will heal. I will help.